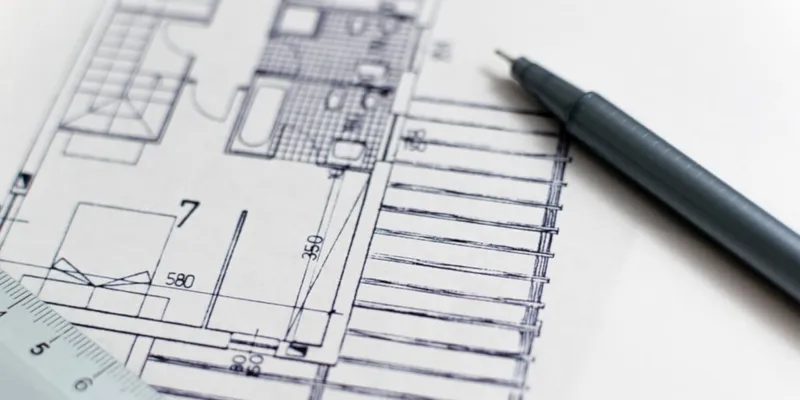 Masters (MS) in Architecture Abroad
Overview
Architecture is the art of designing and constructing structures. Architecture is both the process and the product of planning, designing, and constructing buildings or other structures. Architectural works, in the material form of buildings, are often perceived as cultural symbols and as works of art. An 'architect' in its literal sense is someone who 'creates'.
The Master of Architecture (M.Arch.) is a professional degree in architecture, qualifying the graduate to move through the various stages of professional accreditation (internship, exams) that result in receiving a license. The degree is earned through several possible paths of study, depending on both a particular program's construction, and the candidate's previous academic experience and degrees. M.Arch. degrees vary in kind, so they are frequently given names such as M.Arch. I' and 'M.Arch. II' to distinguish them. All M.Arch. degrees are professional degrees in architecture. There are, however, other Master's degrees offered by architecture schools that are not accredited in any way. The course is closely related but similar to civil engineering even as both the professionals work together in building structures.
Course Structure
Architecture can be a very hands on degree, and most programs will include a lot of practical elements. Design projects make up a large part of many architecture degrees, but the exact content and scope of the curriculum will vary from university to university. Some of the topics and modules you can expect to study include:
Design projects
Drawing and modeling
History of architecture
Design technologies
Trigonometry and algebra
Course Subjects
Students who study architecture learn the art and science of building structures. Some of the subjects covered include:
Architecture Design
Building Construction
Theory of Structures
Building Science and Services
Building Management
History of Architecture
Architectural Drawing
Theory of Settlement Planning
Top Specializations
Various specializations are offered in a Masters in Architecture program, some of which include:
Land Use Planning
Urban Spatial Structure
Economic Development
International Planning
Urban Design
Urban Community Social Development
Core Skills
You'll need:
Design skills and knowledge.
Knowledge of building and construction.
To be thorough and pay attention to detail.
Thinking and reasoning skills.
Customer service skills.
Excellent verbal communication skills.
Analytical thinking skills.
The ability to use your initiative.
Requirements
There are no standard entrance examinations for a Masters in Architecture. However, there are certain requirements across all of the universities which are listed below:
Some of the universities have their own entrance examinations and mostly all of them require your academic profile.
However, TOEFL or IELTS is compulsory for acquiring a visa and as proof of proficiency in English.
A Bachelor's degree in Architecture or related disciplines is required for Masters in Architecture abroad.
Top Scholarships
Architecture Scholarships
Master of Architecture funding for International Students at Bond University, Australia
Fred Tschopp Landscape Architecture Scholarship at Unitec Institute of Technology, New Zealand
Postgraduate Ghana Scholarship at University of Stirling, UK
Architecture Centenary Award for International Students at University of Auckland
Architecture International Excellence Scholarship at the University of Salford, UK
City University of Hong Kong International PhD Scholarship in Architectural and Urban Design
Abedian Foundation Master of Architecture International Scholarship in Australia, 2021
FEBE International Architecture and Built Environment Postgraduate Coursework Scholarship
UWA Dean's Excellence in FABLE PhD Positionsin Australia
Scottish government award Scheme for Pakistan Students, 2021-2020
Global Excellence postgraduate placements at the University of Dundee in UK, 2021-2022
Work Opportunities
Architecture has a has a strong vocational link, with many students going into the subject to become an architect. However, there are a number of other fields and career paths an architecture degree can open up, including:
Building conservation
Building technology and management
Town planning
Interior design
Civil engineering
Structural engineering
Production design
Construction
Planning and development
Property and estate management