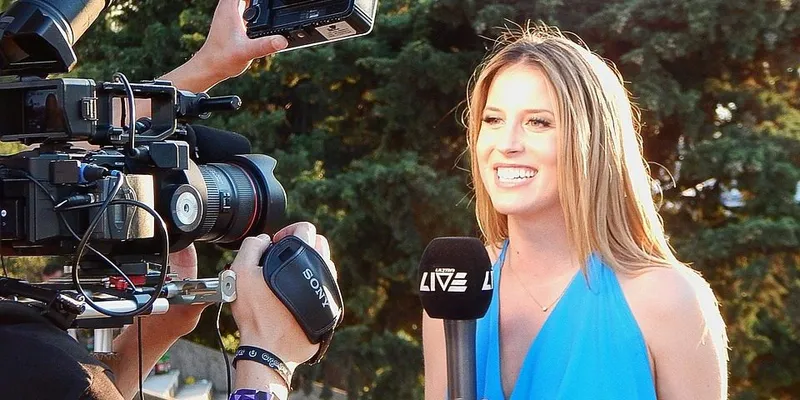 Masters in Journalism Abroad
Overview
Journalism can be defined as the production and distribution of reports on current events based on facts, supported with proof or evidence. The word Journalism applies to the occupation, as well as citizen journalists who gather and publish information based on facts and supported with proof or evidence. A Masters in Journalism can be a definite asset. A Masters in Journalism allows you to explore many different fields and communication channels.
"This is a very competitive industry to enter and the more 'job-ready' you can be, the better," according to Angela Phillips, who runs the Masters in Journalism at Goldsmiths, University of London. She adds, "Publications in the UK increasingly demand a postgraduate qualification of some kind so that they don't have to train new recruits." "New media need professionals with innovative abilities, creative thinking and a new entrepreneurial mindset. Those interested in getting into journalism need to develop new skills (without neglecting traditional principles) in order to face the radical changes in the industry.
Course Structure
The structure and content of a journalism program will be very different depending on the country and specific university you are studying in. Some of the modules and electives you may study journalism in include the following:
Media law
Journalism and society
Storytelling
Journalism and ethics
Broadcast journalism
Journalism and photography
Course Subjects
Masters in Journalism students get to learn the basic theory behind journalism and the necessary skills required in the real world. Some of the core subjects include:
English
Writing for the Electronic Media
Grammar and Style for Journalists
Media, Democracy, and Development
Basic News Reporting and Writing
Mass Media Communication in Society
Oral Communication
Social Media Technology
Journalism Ethics and the Law
Multimedia Design
Top Specializations
Listed below are some of the specializations covered in a MA in Journalism:
Global Journalism
Digital and Interactive-Media Journalism
Public Relations and Advertising
Photojournalism
Journalism Design and Graphics
Science and Environmental Journalism
Political Journalism
Broadcast Journalism
News Reporting and Writing
Enterprise Journalism
Sports Journalism
Core Skills
First, it's not usually necessary to have studied journalism at undergraduate level in order to be considered for a Masters in Journalism. Most graduate journalism departments will consider applicants from a range of academic backgrounds, as long as they can demonstrate the following:
Excellent written and spoken communication
Excellent time management & ability to meet deadlines
Good research skillsAwareness of current technological developments in communications & media
Ability to find a new and interesting angle on a story
Requirements
There are no such stringent requirements for a MA in Journalism. However, you can check out these very basic requirements for a Masters in Journalism abroad:
Even though many universities have waived off the submission of GRE scores, submitting them will give you a better chance of pursuing a Masters in Journalism abroad.
Apart from that, TOEFL or IELTS is compulsory for acquiring a visa and as proof of proficiency in English.
A Bachelor's degree in any field with excellent scores.
Top Scholarships
Journalism scholarships 2021 - 2022
Orange Knowledge Programme Netherlands
Humanities and Social Sciences Home/EU Postgraduate Taught Performance Sport Scholarship
Scottish Government - Scotland's Saltire Scholarships UK 2021-2022
Fulbright Foreign Student Scholarship Program USA
New Zealand Aid Programme 2021-2022 Scholarships for international students
Australia Awards Scholarships for International Students
Global Korea Scholarship - Funded by Korean Government
Romanian Ministry of Foreign Affairs international awards
Friedrich Ebert Stiftung Scholarships
ANU Chancellor's International Scholarship
British Chevening Scholarships 2021
Work Opportunities
You gain a lot of transferable skills when studying journalism including critical thinking, storytelling, writing, and knowledge of media law. There are loads of options for future careers, including:
Broadcast journalist
Subject-specific journalist
Editor
Reporter
Presenter
Producer
Researcher