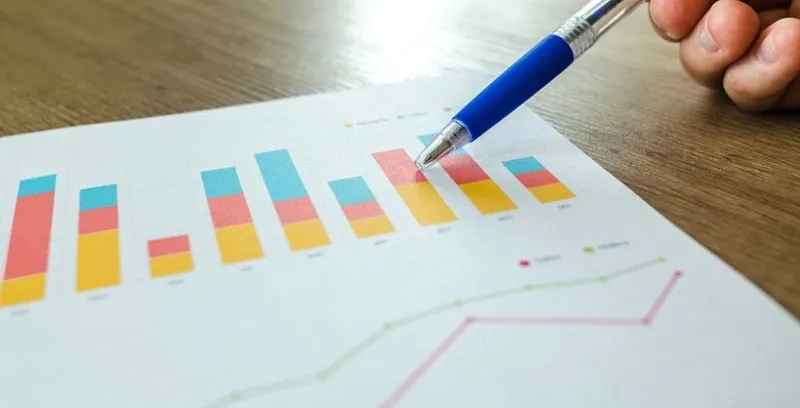 Masters (MS) in Business Analytics Abroad
Overview
Completing your MS in business analytics course abroad can add a star to your resume/CV. With many valued colleges around the world offering degrees in business analytics, you can have access to a world-class education. This program is classically a multidisciplinary and immersive program intended to resolve business procedures by mixing computer science, mathematics and business management.
According to the US BLS (Bureau of Labor Statistics) report, it is projected that in the next 10 years, about 96,500 new management analyst jobs will be formed, an average of 12% of evolution in the industry. You can select from various programs by taking up the best masters in business analytics. The primary goal of the curriculum designed for this program is to generate competent professionals who can use their skills in data analysis and representation. There are best countries to study abroad, and international students, after completing MS in business analytics, can find jobs in India & abroad. The median starting salary for a master's holder in the USA is around $95,000.

Why Study Masters in Business Analytics Abroad?
Students taking up MS in business analytics are taught to get insight of problems and find solutions using analytical skills. They gain the ability to handle circumstances in which the data is unsuitable or challenging to obtain. Some more reasons to choose a MS in business analytics abroad are:


High Demand
With the help of progressive software tools, business analytics is a much better and quick procedure and delivers better analytical results empowering companies to work faster and be more flexible. This gives them a modest advantage as well. The companies are looking to hire business analytics executives to work on projects and find answers to the questions that shall help in improving business decision making .


Short Programs
Business analytics studies cover the technologies and skills used in the study and analysis of the past performances of businesses with the goal of gaining the appropriate insight to positively drive business planning. The master in business analytics program lasts 12 to 14 months. It is one of the shortest master's programs for a sought-after position.


Top Universities
All international students want to get enrolled in one of the top 10 universities of MS in business analytics to pursue a master's program. Studying abroad prepares students to face all the challenges through practical and theoretical learning.


Different Job Profiles
Once businesses have a plan for assembling all the wanted data, organising the data, and analysing it, they are in a place to use advance strategies and hire candidates to meet the objectives.The best part of this course, is you get to build skills to work in different areas including- statisticians, market researchers, and financial analysts.
Suggested:Returns Of Doing Masters Abroad
Course Structure
Masters in business analytics is usually tailored for international students, especially engineers, mathematicians, computer programmers, statisticians, physicists, etc., looking for career progression or a career change. As this course carries a course structure and subjects that can help students in getting a proper insight into the field.
Course Duration:

The course duration for MS in business analytics is 12 to 14 months program depending on the university & country selected by the student.
Course Subjects
Masters in business analytics top universities in different countries offer different course structure.
Each business analytics program's curriculum and subjects will vary depending on the master's course chosen; however, some of the most popular modules you might study include:
Business statistics

Data analysis

Predictive Modelling

Programming for Analytics

Supply Chain Analytics

Energy Analytics
Suggested:Choose a different major for Masters than your Bachelors?
Top Specializations
Masters in business analytics top universities offer a wide range of specialisations. Students can choose a specialisation that fits with the career goal and skills they have. The list of popular specialisations under MS in Business Analytics abroad:
Customer Analytics

Operations Analytics

People Analytics

Accounting Analytics
Suggested:How to choose your Masters program?
Core Skills
Business analysts need to analyse, convert, and eventually resolve business problems with the help of technology. There are various skills that students must have to excel in this specific field. Some of the most common skills required are:

1. Technical and Analytical Skills
Since business analytics involves technical skills, you need to be really good in analytics. Analytical and technical skills are a top requirement in this field.

2. Communication and Interpersonal Skills
A business analyst needs to carry amazing communication and interpersonal skills. Business analysts require continuous communication with stakeholders orally and in writing to share ideas, information, and viewpoints. Both these skills play a major role.

3. Programming
Programming is one of the most important skills needed for business analytics studies. Students must have a thorough understanding of the principles of programming, which is the process of organising and creating a useful computer programme that aids in achieving a particular objective or performing a particular task.
Suggested:Important criteria to choose the best university for your masters
Requirements
International students interested in admission at best masters in business analytics should be attentive to the following admission requirements. Moreover, students should also check the additional requirements from the official websites of the universities they are applying to. The following masters in business analytics criteria are:
Under-graduate Certificate
English Language Proficiency Scores
GRE/GMAT Scores
Work Experience
Student Visa
So, these are some of the usual requirements that international students need to fulfil to get admission in top universities abroad.


Under-graduate Certificate
Students must have an educational qualification of 16 years and must have completed their undergraduate program. International students with 3-year undergraduate degrees will be observed for admission based on a whole review of their profile. A GPA of 3.0 is essential for either all four years or for the period of the last 2 years.


English Language Proficiency Scores
International students seeking admission for masters in business analytics top universities need to present scores of IELTS, TOEFL, or similar test results as a part of English language proficiency.
These scores are also essential for study visa application of the respective country. Different universities have different score requirements. The average score required are:
GRE/GMAT Scores
International students from science and engineering backgrounds might have to submit their GRE scores, while students who have studied business at the bachelor's level might need to submit their GMAT scores. The scores may vary according to the university selected by the student abroad; the average score required is:
Work Experience
Work experience is not mandatory, but some universities abroad may only consider admitting international students with a minimum professional experience of 2 to 5 years.


Student Visa
Students need to provide a valid study visa of the respective country. It is important to apply for the study visa 3 months prior to the trip.
Suggested:Financial Documents Required for an International Student Visa

Documents Required to Apply for MS in Business Analytics Abroad
Admission to apply for MS in Business Analytics programs abroad requires a set of documents. Some of these important documents are mentioned below.
Education transcripts of previous institutions

Standardised test scores

English Language Test Scores

Updated Resume or CV

Valid Passport

Study Permit
Suggested:How to Study Abroad for Free?

Admission Process for MS in Business Analytics
There are various masters in business analytics abroad universities offering masters courses to international students, to apply in those universities students need to follow a step-by-step guide to apply for masters program.
Find out the best universities and colleges that offer master's in business analytics.

Check the official university websites and collect all the information required for admission to these courses.

Submit all the documents such as test scores, transcripts, certificates, etc.

Fill out your application form with all the necessary details and pay for the application fees.

After processing your application, you will be asked to attend an interview as a part of the admission process from the university.

Once you clear the interview, you will get your admission letter and you can book your seat at the college or university.

Pay the business analytics course fees and start the course at the university.
Suggested:Exams to Study Abroad
Top Scholarships
Scholarships are the best way to cover the overall cost of study. For students seeking masters in business analytics, universities offer some grants. Some of the scholarships offered by universities to pursue master's in business analytics are:


Australia Awards Scholarships
The Australian awards scholarship offers students from emerging countries to undertake full-time undergraduate or postgraduate study at active Australian universities and TAFE institutions. It covers tuition fees, economy class tickets from and to Australia, formation allowance, introductory academic program, student health insurance, and preliminary visa expenses.
Scholarship Eligibility Criteria:
International students having good academic records in undergraduate are eligible.

Filling out the entry requirements of the selected Australian university.

Citizens and residents of contributing countries like India and Bangladesh.

Not a permanent occupant of Australia or New Zealand.
Amount- USD- 30,000 (INR 23,87,817)


Dean's Excellence Scholarship Program-UK
The Dean's Excellence Scholarship Programme is built on merit and accessible to all students of business school taught masters. In order to save your place on the program and this scholarship, it is essential to accept the scholarship and pay the compulsory deposit within the stated timescale.
Scholarship Eligibility Criteria:
A student should show outstanding professional and personal skills through work experience and extracurricular activities.

Can validate strong academic performance

Have the potential to subsidise and improve all aspects of the master's program and the varied academic and cultural outline of the master's class.
Amount- USD 10024 (INR 797849.25)


Bright Network Scholarship
This scholarship is offered to an international student pursuing a master's course at Imperial college business school. The scholarship is available for any member of the bright network, and students will have to show strong professional leadership potential, a clear career plan and academic merit in their application.
Scholarship Eligibility Criteria:
Student should have a good academic record

All successful students who are members of the bright network will be routinely considered.
Amount: USD 10,000 (82,8325.00 INR)

Cost of Studying Masters in Business Analytics at Abroad
For international students who are interested in studying masters in business analytics need to consider the business analytics course fees and the cost of living in abroad countries. The following estimated cost are:

1. Tuition Fees
The masters in business analytics course fees in most universities and colleges are around- (USD 40,000- 61,000- INR 31, 83,756- 48, 55,227) per year.

2. Cost of Living
Besides tuition fees, students also need to bear the cost of living in their respective country. On average, the cost of living that covers transportation, accommodation, food, and others is around (USD 1000-2000 INR 79945.50- 159891) monthly.
Suggested:Guide on things to-do post admit in top universities
Work Opportunities
As the demand increases, competition rises as well. Therefore, as a job seeker, it is significant to have an advantage over other applicants. After completing the best master's in business analytics programs from top universities, students have multiple job opportunities to choose. Some of the following job roles are:
| | |
| --- | --- |
| Job Titles | Average Salary Per Year |
| Business Analyst | $56,000 (INR 44,57,258) |
| Corporate Strategy Analyst | USD 70,000 (INR 55,71,573) |
| Operations Analyst | USD 60,000 (INR 47,75,634) |
| Operations Analyst | USD 83,000 (INR 66,26,097) |
Suggested:Job and Salary after MS in Business Analytics in USA
Are you planning to study a combination of information theory, business intelligence, data science and computer science? Then choosing masters in business analytics abroad is the best option. Through the course, international students can build a better career ahead. If you are looking for more guidance and assistance, Yocket Professionals will help you.
Also Read:
FAQs
Ques. What is the basic eligibility for pursuing master's in business analytics abroad?
Ans: The basic eligibility for pursuing master in business analytics abroad requires having a bachelor's degree in relevant subject with a minimum 70-80% score.
Ques: How much Masters in business analytics earn abroad?
Ans: The average annual pay of a masters in business analytics abroad is around USD 7538.27- 4522.96- (INR 60, 00,000- 36, 00,000) per year.
Ques: What is the duration of a MS in business analytics abroad?
Ans. The course duration for a MS in business analytics abroad is 1-2 years.
Ques. Which are the top countries to pursue Masters in Business Analytics?
Ans: Some of the top countries where students can pursue master's in business analytics in abroad are-
UK

USA

Canada

Italy

Australia
Ques. Do all universities abroad demand for TOEFL and IELTS scores?
Ans: Yes, many of the top universities in different countries demand for IELTS and TOEFL scores for masters in business analytics. The score should be around-
IELTS- 7-7.5

TOEFL iBT- 90-100