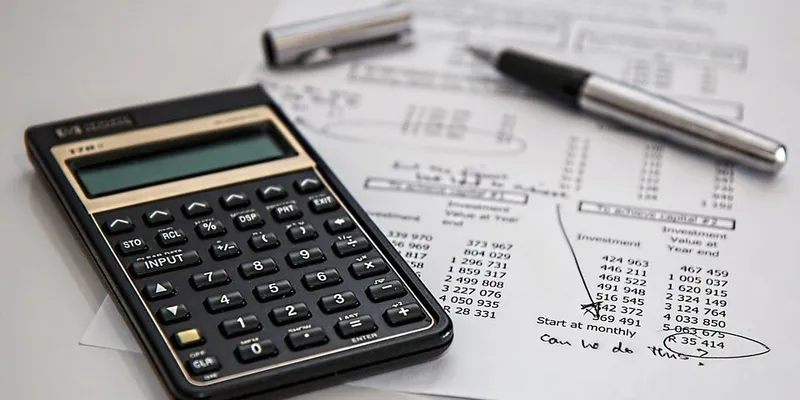 Masters (MS) in Accounting Abroad
Overview
Are you looking forward to build your career in Accountancy? Well, accounting is important to record financial transactions in a business. Without accounting data, a person cannot display the business's financial health to the company stakeholders. To start with the accounting profession, the best is to pursue a master's degree in accounting from abroad. This course will help students to learn the skill to assess and present the financial data they have gathered by logically evaluating, documenting and summarising it using business theories.
If you are forecasting to study this post-graduation subject, we recommend you apply for this course through College Finder. Studying abroad has many perks that will benefit your career and develop you independently. Let's look over the major countries offering MS in accounting and all other needed details to get admission successfully.

Why Study MS in Accounting?
The scope of accounting has grown in response to societal demands and economic shifts. It has never been considered an unnecessary skill to have and is essential for enterprises. With this you will be able to improve your credentials. Moreover, there are great opportunities in respective countries in the accounting field. Some of the following reason to study best masters in accounting programs are:


Improved Career Prospects
According to the top overseas education advisers, studying MS in accounting abroad will widen the doors of better job opportunities. It guarantees you a job that is more stable and increases your pay. You will be given better opportunities and help to advance your career by studying abroad, taking into account the diverse skill shortages in different developed countries.


Accounting Occupation is in Demand
All major firms need professional accountants to look over the whole financial aspect. Additionally, having accounting skills enables you to use them in any organisation or sector that interests you. If you already work for a company, adding accounting skills to your resume will help you contribute to its financial operations and advance more quickly in the organisation.


Allows Professional Flexibility
Similar to learning a language, having a strong foundation in accounting enables a professional to take on a number of roles in different businesses. You are not obliged to do the duties of a "traditional" accountant, such as recording transactions in ledgers and establishing profit and loss accounts. Master's degree in accounting prepares you well to adopt professional flexibility.
Suggested: Top Reasons to Study Abroad
Course Structure
Pursuing MS in accounting is quite promising for international students because of the exposure it gives. Depending on the university you're attending, the course structure of the best masters in accounting program may vary. Let us check the course structure for the master's in finance-

1. Course Duration
MS in accounting colleges in different countries offer this course with a course duration of 1-2 years. Most countries also have placement options and paid internships for students participating in the program.

2. Core Courses Structure
Besides business laws and principles of taxation, students through the course structure will be able to build leadership and communication skills. The core course structure involve:
Financial reporting

Management accounting

Auditing theory and practice

Accounting information systems
Course Subjects
A master's degree in accounting is worth the time. It can increase your profile and help you get to a higher-level position in sectors like taxation, banking, insurance, or any business with a financial division. Some of the subjects in accounting are:
Mergers and Acquisitions

Auditing

Forensic Accounting

Financial Accounting

Information Systems
Top Specializations
A masters in accounting is a qualification that prepares international students with the knowledge and skills to prosper in accounting and aid career development to the senior management level. Some of the specialisations available in this masters program are:
International Accounting

Certified Public Accountant

Certified Internal Auditing

Bookkeeping

Forensic Accounting
Suggested: Countries to Study Abroad
Core Skills
The theory and accounting principles you have developed through MS accounting will equip you for diverse real-world business situations. Some of the required skills for masters in accounting program are:

1. Good Hands on Accounting Software
The accountant's job includes using popular spreadsheet software to a large extent. The general accountant should also be proficient in software for managing projects, database reporting, financial statements, and compliance. Throughout the masters in accounting, you will be getting better exposure to use accounting software.

2. Preparing Financial Statements
There are three important statements you need to work on- income statements, cash flow statements, and balance sheets. So having a skill of preparing accurate financial statements will work best in your professional life.

3. Ability to Analyse Data
One of a company's most valuable assets is its financial data. It is essential for maintaining and presenting the continuous growth of the business and can help with decisions in almost every aspect of operations. For this reason, gathering and analysing unprocessed financial data is a necessary skill for accountants.
Suggested: Exams to Study Abroad
Requirements
There are certain masters in accounting requirements demanded by top schools and universities, to fulfil certain eligibility criteria. Presented below is the overview of requirements to quality for MS accounting-
Bachelor's Degree
English Language Proficiency Test Scores
GRE/GMAT Scores
Work Experience
Student Passport & Visa
So, these are some of the masters in accounting requirements that international students should fulfil to get admission easily. Let's know it in detail:


Bachelor's Degree
International students planning to study MS in accounting need to have a bachelor's degree in the field of finance or accountancy from a recognized university with 70-80% marks and the CGPA should be around 3.7/4.


English Language Tests Scores
When it comes to English language test scores, IELTS, TOEFL, or PTE are important requirements to pursue the master's degree in accounting. These scores are essential not only for admission but also for visas. In general the score should be around:
GRE/GMAT Scores
There are various universities abroad asking for GRE/GMAT scores for masters programs. The average required scores are:
Work Experience
There some top universities abroad offer MS accounting offering students with a complete insight of the field. Furthermore, some universities abroad ask for at least 2 to 3 years of work experience to pursue a masters program.


Passport and Visa
All overseas students who wish to enrol for the MS in accounting at any university abroad must have a current passport and a student visa. Ensure to apply for your visa at least 3 months before the anticipated departure date.


Important Resources to Read About Abroad

Documents Required to Apply for MS in Accounting Abroad
Admission to apply for best masters in accounting programs requires a set of documents. Some of these important documents are mentioned below.
Education transcripts of previous institutions

Standardised test scores

Letter of Recommendation

English Language Test Scores

Updated Resume or CV

Valid Passport

Study Permit
Suggested: Planning to Study Abroad?

Admission Process for Master's Degree in Accounting
Top universities in major countries provide the best masters in accounting programs where international students can experience highly organised learning and new culture. To get admission to those universities, students must follow the steps to get admitted effectively.
Here is a step-by-step guide to apply for MS in accounting at top universities:
Find out the best universities and colleges that offer master's in accounting.

Now you need to browse the university websites and collect all the information required for admission to these courses.

Submit all the documents such as test scores, transcripts, certificates, etc.

Fill out your application form with all the necessary details and pay the application fees.

After processing your application, you will be asked to attend an interview as a part of the admission process from the university.

Once you clear the interview, you will get your admission letter and you can book your seat at the college or university.

Pay your tuition fees and start your desired course at the university.
Suggested: How to Study Abroad for Free?
Top Scholarships
Students who seek masters in accounting in any country will get scholarships that cover the cost of study. Some of the scholarships offered by universities to pursue masters in accounting are:

1. Penn GSE Merit-Based Scholarship- US
All scholarships are based on merit, as revealed by the strength of your application. The scholarship is offered to students pursuing master's courses from US universities. The awards are made at the time of application analysis by the academic divisions and are based on the academic merit of the application for admission.
Scholarship Eligibility Criteria:
International students having good academic records in undergraduate are eligible.

Penn GSE scholarships are given to domestic and international students; there is no application to be measured for these.
Amount- USD 10,000 (INR 795939)

2. Chevening Scholarships-UK
Chevening Scholarships is funded by the Foreign and Commonwealth Office (FCO) - is for students seeking 1 year master' programs in the UK. The program offers awards to excellent scholars with leadership potential around the world to study for a master's course in any subject at any UK university.
Scholarship Eligibility Criteria:
International students having top academic records are considered.

Students must also take part in the master's program to be under the eligible criteria of scholarship.

Work experience of at least 2 years.
Amount- USD 21,964 (INR 17, 56,074.73)
Suggested:How to Get a Scholarship to Study Abroad?

Cost of Studying MS Accounting in Abroad
When you apply for masters in accounting abroad, you need to consider the overall cost of studying which comprises fees and cost of living.

1. Tuition Fees
The master's in accounting fees in most universities and colleges is around- (USD 28896.69- 50255.11- INR 23, 00,000- 40, 00,000) per year. However, the majority of public universities in countries like Italy, Spain or Germany have fewer fees for international students.

2. Cost of Living
Besides tuition fees, students also need to bear the cost of living in their respective country. On average, the cost of living that covers transportation, accommodation, food, and others is around (USD 1000-2000 INR 79945.50- 159891) monthly.
Suggested: Returns Of Doing Masters Abroad
Work Opportunities
After completing best masters in accounting programs from top universities, students have multiple job opportunities in the respective field. Different roles are offered, from senior auditor to accounting manager and finance manager. They can apply for jobs in different sectors such as accounting, marketing, public relations, etc. Here are some job roles after masters in accounting abroad.
| | |
| --- | --- |
| Job Title | Average Salary Per Year |
| Senior Accountant | USD 60,000 (INR 47,89,950) |
| Financial Manager | USD 93,000 (INR 74,24,422.50) |
| Financial Controller | USD 70,000 (INR 55,88,275) |
| Financial Analyst | USD 83,000 (INR 66,26,097) |
Suggested: Getting a Job While Studying Abroad
The masters in accounting abroad from top universities help students to get the best exposure of the field. Students after completing the course will gain confidence to take up accounting jobs in top companies. If you wish to pursue masters in accounting abroad, do get in touch with Yocket Counsellors and clear all your doubts.
FAQs
Ques. Is pursuing masters in accounting abroad worth it?
Ans. Yes, it is because once the course comes to an end, students can take up different accounting job opportunities in top companies. Moreover, top universities in different countries offer masters in accounting with practical learning scenario.
Ques. What is the duration of a MS in accounting abroad?
Ans. The course duration for a master's degree in accounting abroad is 1-2 years.
Ques. Which are the top countries to pursue Masters in Accounting?
Ans: Some of the top countries where students can pursue masters in accounting in abroad are-
UK

USA

Canada

Spain

Australia
Ques. What is the basic educational requirement to pursue masters in accounting abroad?
Ans: Although different universities have different requirements, the basic educational requirement to pursue masters in accounting is a bachelor's degree passing certificate in a relevant course from the respective college.
Ques. Do all universities abroad demand for TOEFL and IELTS scores?
Ans: Yes, many of the top universities in different countries demand for IELTS and TOEFL scores. The score should be around-
TOEFL- 85-100

IELTS-6.0- 7.5