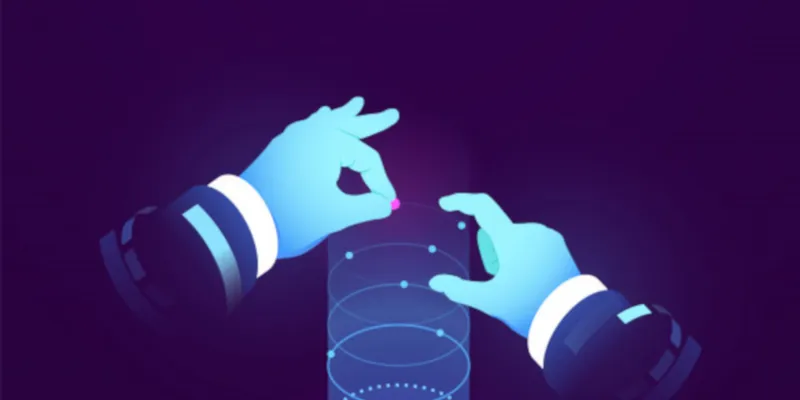 Bachelors in Information Science Abroad
Overview
Information Science provides the students with an opportunity to learn more about information technology and systems. The field majorly deals with the collection, analysis, classification, manipulation, and protection of information. It incorporates different software development technologies and principles as well. So, information science is a discipline for the process of information for optimum usability and accessibility.
The field of information science relies heavily on research-based projects and activities. including information science and technologies. The professionals in this field work closely with the analysis, management, and implementation of data and information for businesses, agencies, and organisations. If you are interested in a career related to information systems and science, then opting for bachelors in information science abroad will be an apt choice.
Studying information science at an undergraduate level will provide you with the chance to focus on different areas of expertise. Plus, it will also help you in the development of technical, programming, and developmental skills.


Why Study Bachelor in Information Science Abroad?
Students who want to pursue a bachelors degree in information science can apply to colleges abroad. We will begin our discussion by mentioning some benefits of studying information science at colleges and universities abroad.
Variety of Specializations

: A bachelor's degree in information science offers a wide range of specialisations for international students. They can look at the details provided in the programs and make their decision on the basis of their field of interest.

Professional Expertise

: Information Science is a highly technical field that requires an apt understanding of the industry. Pursuing an undergraduate degree in information science will allow the students to get trained on various concepts of collection, analysis, and implementation of information and data, thus preparing them for a professional career.

Numerous Career Opportunities

: There will be an abundance of career options waiting for you once your course is completed. Information science is a lucrative field and you can opt for different career roles like Information Technology Consultant, Software Developer, etc.

Salary & Perks:

High salary benefits and additional perks are offered to students pursuing a career after a degree in

information science

. Since most employers want professionals with expertise in

information science,

finding high-paying jobs will be easier.
Suggested: What are the Best UG Courses in Abroad?
Course Structure
Here are some details about the course structure, duration, and core courses that are a part of the information science undergraduate degree curriculum.
Duration:

Undergraduate programs in top colleges abroad take about 3-4 years to complete. Some programs are offered with internship opportunities and co-op placement options as well.
Core Courses:

The bachelor's degree programs for information science students include some important courses such as:
Data Structures and Algorithms

Parallel Computing

Distributed Computing

Database Management Systems

Theory of Computation

Pattern Recognition & Machine Learning

Linear Algebra and Matrices
Course Subjects
Students can delve deeper into the concepts and principles of information science and technology by studying the course subjects. Some of the most important course subjects included in the bachelor's degree curriculum for information science students are:
Mathematics

Computer Science (Basic)

Programming

Development

English

Data Communications

Applied Sciences
Top Specializations
The colleges and universities abroad provide many specialisations for the undergraduate information science programs such as:
Data Science

Information Science

Information Design

Information Technology

Computer Science
Suggested: Top Bachelor Courses, Requirements and More
Core Skills
Universities and colleges that accept applications from students have certain expectations related to personal and behavioural skills. So, here are some skills that can help you get accepted to the bachelor of information science colleges and universities abroad.


Since information science deals with a lot of technology and information-related issues, it is crucial to gather and develop exceptional skills in problem-solving. Students will have to deal with numerous scenarios in terms of information development and implementation which requires quick thinking and problem-solving abilities.


As someone who is ready to step into the world of data, computers, and information systems, you should prepare yourself to be flexible and adaptable to situations. This will definitely help you tackle the latest demands of the industry.


Having some sort of programming experience will definitely be a great advantage for the students. You will get to learn about different programming languages, software options, databases, and much more. So, a prior understanding of these aspects can be an additional bonus.


Networking and Communication Skills
Having some communication skills and networking abilities will help you get success very quickly in the field of information science. Since it is a professional course, students will get to exhibit their networking skills in the best way.
Suggested: Know About Entrance Exam for Abroad Studies
Requirements
As a student seeking admission to one of the best Bachelors in information science colleges abroad, it is important to know about the eligibility criteria and documents required for admission. Mentioned below is an overview of the qualifying criteria and entrance requirements for information science universities abroad:
English Language Requirements
Let's discuss these requirements in detail:


Students will have to submit their high school graduation certificate to get admission to the top colleges offering a bachelor's degree in information science. In order to apply, students have to pass their 10+2 with a minimum aggregate of 60-70%.


English Language Requirements
International students that don't have English as their primary language must present their IELTS and TOEFL results to prove their competency in English. Some countries also offer a language course in case the minimum score requirements are not fulfilled. The minimum TOEFL score ranges from 80 -110 and the minimum IELTS score ranges from 7.0 - 8.0.


It is mandatory for students to apply for their passport and Visa to study any particular course abroad. Students are advised to apply for their Visa 3 months before their expected date of travelling to ensure that there aren't any problems with the processing.
Suggested: International Students Financial Requirements to Study Abroad


Documents Required to Apply for Information Science Colleges Abroad
Students seeking admission into the top colleges and universities for an undergraduate program in information science will have to submit these documents:
Translated transcripts of previous institutions

Standardised test scores

English Language test scores

Letter of Recommendation

Statement of Purpose

Financial Proof

CV or Resume

Copy of passport

Study Permit
Suggested: Important Things To Consider Before Going Abroad


Admission Process For a Bachelor of Information Science Degree Abroad
Students should follow these important steps to get admission into the colleges that offer undergraduate degrees in information science.
First of all, you need to finalise your specialisation and then have a look at the best universities that are offering the program.

Now you can browse the official website of the university and collect all the essential details required for your admission to the course.

Submit scanned copies of all the documents mentioned such as high school certificates, letters of recommendation, test scores, etc.

Fill out your application form with all the necessary details and submit the fees.

After the application is processed, you might be called for an interview with the board of directors of the university.

Once you pass the interview, you will receive the admission letter from the university and you can finally book your seat for the course.

Pay your term fees and start your course in time.

Attend the interview (if applicable) as a part of the admission process from the university.

Once you get the admission letter after clearing the interview process, you may book your seat at the university.

Now pay the tuition fees by agreeing to all the terms and conditions of the university.
Suggested: Step-by-step Guide for International Students who Want to Study Abroad
Top Scholarships
Scholarships for undergraduate students are offered at many institutions abroad. For those who are interested in the field of information science, these scholarships can be extremely useful and can help them financially as well. So, here are some popular scholarships for students in information science undergraduate programs.


WMF Empowerment Through Education Scholarships
International students who are recently admitted to undergraduate programs can apply for this scholarship. Students interested in the field of information technology will be given special preference for the scholarship.
Eligibility Criteria
Students must exhibit exceptional academic results during their high school graduation.

The students under the age of 35 who have volunteered before are eligible for the scholarship.

Amount/ Benefit: USD 300 – USD 3000



Lester B. Pearson International Scholarships
This scholarship is awarded by the University of Toronto to international students applying for an undergraduate degree.
Eligibility Criteria
International students with a Canadian study permit who have completed their graduation no earlier than June 2022.

Applicants should be beginning their course at the University of Toronto in September 2023.

Amount/ Benefit: Covers books, tuition fees, incidental expenses, and full residence support for a duration of 4 years.



Melbourne International Undergraduate Scholarship
International students undertaking a bachelor's degree at the University of Melbourne are awarded this scholarship.
Eligibility Criteria
Students with excellent secondary school result.

Students with an IB Diploma score of more than 42 are considered eligible for the scholarship.

Amount/ Benefit: USD 10000 fee remission for the first year of the undergraduate degree or 100% fee remission for the undergraduate course.

Suggested: How to Get Full Scholarship to Study Abroad in 2022?


Cost of Studying Information Science Bachelor's Degree Abroad
Before you finalise the country and university where you want to study information science, it is important to know about the expenses you will have to bear. The overall cost of studying information science at an undergraduate level can be divided into 2 categories: Program fees and living expenses.


The program fee at the best universities for the bachelors in information science programs is somewhere around USD 1000 – USD 60000. While there are some countries that offer free courses in their public universities, countries such as UK and USA have comparatively higher rates. Hence, the tuition fee is dependent on your choice of country and university.


While program fees are not under our control, students can limit their living expenses to save some money. On average, students have to spend about USD 1500 - 2000 per month on their living expenses. This can include housing, transportation, food, study materials, entertainment, and other costs.
Suggested: Guide to Find Student Accommodation Abroad
Work Opportunities
There are innumerable career prospects for graduates of the information science background. Emerging sectors such as business analysis, entrepreneurship, communications, international business, and information technology value the graduates with up-to-date skills and knowledge in the field of relevance. Mentioned below are some career options along with their average salaries per year.
| | |
| --- | --- |
| Job Titles | Average Salary Per Year |
| Software Development Engineer | USD 15000 – USD 25000 |
| Business Analyst | USD 30000 – USD 50000 |
| IT Consultant | USD 60000 – USD 81000 |
| Computer Network Architect | USD 90000 – USD 125000 |
| Systems Administrator | USD 60,000 – USD 63,000 |
Suggested: How to Work While Studying Abroad?
With the bachelor of information science course, students will be introduced to different concepts of information technology and design. For more information on the scope after completing your undergraduate degree in information science, get in touch with Yocket Professionals today.
FAQs
Ques. Is an undergraduate degree in information science beneficial?
Ans. Information Science and Technology is one of the fastest growing industries in the world. So, pursuing an undergraduate degree in this field will be extremely beneficial for students.
Ques. What is the duration of the bachelors program in Information Science?
Ans. The course duration depends on your choice of university and country. Typically, the undergraduate courses for information science are for 3-4 years.
Ques. What is the best place to study for a Bachelor of Information Science abroad?
Ans. Most countries these days have numerous colleges and universities offering Information Science undergraduate courses. Students can choose to pursue the course from countries like
UK

USA

Netherlands

New Zealand

Australia
Ques. Are there scholarships available for undergraduate information science students?
Ans. Yes, there are numerous universities and colleges that offer scholarships, grants, and rewards for students that exhibit excellent academic records.
Ques. What can I do after my graduation in Information science?
Ans. After completing your graduation in information science, you can opt for career roles such as:
Information Technology Consultant

Software Developer

Systems Architect