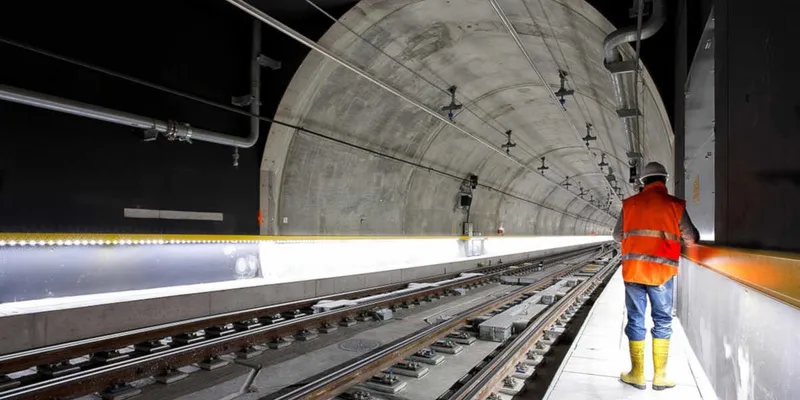 Bachelors in Engineering Physics Abroad
Overview
If you are in search of venturing into an engineering course that offers a mixture of mathematics, computer, technologies, applied physics, or basically anything that will equip you to solve real-world engineering problems, a bachelor of engineering physics is really your cup of tea!
Without the underlying relationship between engineering and physics, many inventions, from the basic lightbulb to every facet of the current smartphone, would simply not exist. You will gain a variety of abilities from studying BTech in engineering physics which has a wide range of fascinating technical applications.
The Engineering Physics BTech abroad expands on the core Physics course with streamed engineering content (chosen at the end of Year 1) to ensure a cogent, robust development in your chosen engineering specialisation, with a specialisation that is clearly recognizable to employers. You will mix the study of physics with the study of contemporary engineering techniques and supporting mathematics throughout the Engineering Physics course, enabling you to indulge yourself in creative projects with the help of brand-new, top-notch facilities and equipment.
Suggested: Study Engineering Abroad 2022!

Why Study BTech in Engineering Physics Abroad?
Bachelor's in engineering physics is said to be more rigorous and challenging than a bachelor's of physics. The field has an array of subjects with extended knowledge of both the theoretical and practical world. We have enlisted below some promising perks you get after securing admission in this field.
Knowledge booster:

The majority of the fundamental technical disciplines are covered in the courses required for an undergraduate degree in engineering physics. Students are given a comprehensive and in-depth knowledge foundation that will enable them to pursue further education in any field of engineering, physics, chemistry, or other natural sciences. The only restriction is your academic interests.

Challenging curriculum:

As stated above, an engineering physics degree is much more robust than a plain physics degree. Its curricula are complex in terms of syllabus and projects. Although, while you pursue your education in this field, you also get to team up with students who have the expertise, making it challenging for you to crack your degree.

Varied career choices:

A wide range of practical abilities opens up a wide range of employment opportunities in the technical and engineering fields, politics, law, medicine, education, finance, and business. Many Engineering Physics graduates continue their studies, although bachelor's degree holders have a wide range of professional options.
Suggested: Engineering Abroad vs India
Course Structure
Though the degree comprises some major theoretical and practical experiences, it doesn't take any longer than what other engineering physics degree take to complete.
Duration:

It is a four-year-long and full-time undergraduate degree. The duration of a bachelor's in engineering physics is the same across the top universities abroad.
Course Subjects
Don't let the vast curricula of bachelor of science in engineering physics confuse you, because some courses remain a pivotal and compulsory part of the engineering physics syllabus, regardless of your academic interests and career goals.
Theoretical concepts of physics

Computer science

Electric application

Computer-aided design

Calculus

Applied Physics
Suggested: 10 Best Engineering Colleges Abroad
Top Specializations
Additionally, you will select elective courses that are grouped under a particular field of study or occupation, such as solid-state physics or applied mechanics. In the engineering physics program, elective concentrations are selected in cooperation with faculty advisors. Options for elective courses are many and span a wide range of topics. Several examples are
Quantum mechanics

Computer hardware design

Engineering Mechanics

Energy systems

Thermal systems

Nuclear physics

Optics

Mechanical systems

Electricity and magnetism

Thermal energy transport

Materials Mechanics
Core Skills
Before we jump on the documentation and other preliminary requirements for securing admission to A-lister universities abroad. let us enlighten you on the skills and aptitude that the student must possess for the successful completion of a bachelor's degree in engineering physics.

Numerical skills
An engineering degree without a good hold on mathematics, statistics, and calculations sounds impracticable. A physicist obviously must be an accomplished mathematician. It is impossible for you to know everything, but you do need to be at ease with basic mathematical ideas and how to use them.

Problem-solving approach
It is advantageous for the aspiring physics student to have a broader understanding of how to approach an issue and use logical reasoning to come up with a solution. These reasoning skills should be based on scientific principles. It is recommended that you take part in exhibitions because you will need to develop a strategy for responding to a scientific query.

Intact study schedule
Given the vast curricula of the degree, students must make an everyday study plan and be concise with that. Skills without hard work and punctuality will go in vain. Therefore, stick to your regular study schedule with as much punctuality as you can.

Be technology-friendly
As an engineering student, you must track the technological updates and breakthroughs that are emerging in the industry. Other than this you need to be good at using a computer system and applications while solving a physics engineering dilemma.

Apt communication skills
This may sound totally unnecessary or irrelevant, as many students think they have to be good in science, maths, and other affiliate realms. However, good communication is of utmost importance. You will be taking charge of many group projects, where you are required to explain every step of your engineering project.
Often, you need better communication when you have to present your ideas in front of authorities, students, and external parties. Other than this, industrial visits and internships will demand effective communication.
Suggested: 6 Facts to Consider Before Engineering in US
Requirements
A career in engineering physic is demanding, and so is admission to top universities abroad. Below are some mandatory criteria for students who are interested in a bachelor's degree abroad.
10+2 with science and maths

Clear language tests

Passport and visa submission

High School Certificate
10+2 with science and maths is a must for seeking admission in b tech engineering physics colleges abroad. Try to keep your grades in line with outstanding and excellent, meaning maintain a percentage between 80% to 90%. This will attract potential offer letters from A-lister colleges abroad.
Suggested: How to Write an LOR for Engineering?

Clear language tests
Clearing the international English fluency exam remains a mandatory condition. You can either appear on TOEFL or IELTS, or even PTE.

Passport and visa submission
The universities will ask for a visa and passport. Generally, visa requirements are fulfilled after the university confirms your admission.
Suggested: Universities With Late Application Deadlines


Documents Required to Apply to Best Universities for Bachelors In Engineering Physics Abroad
The requirements mentioned above are just preliminary requirements that get you started on your search for the best universities abroad. Apart from these requirements, you need to submit a copy of every document listed below for securing admission to your short-listed universities.
Previous academic records, results, leaving certificates

Official transcripts of IELTS, and TOEFL scores

Passport and visa copies

Financial records

Photo identity
Suggested: Know All About Engineering in UK


Admission Process for Engineering Physics Btech Abroad
Sorting out colleges and applying to the best universities, along with whatever requirements they have can be quite a task. Here is an easy way to ensure you are not leaving any stones unturned during the final hour.
First, decide the country you want to study for your bachelor's degree. Keep in mind factors such as living costs, and tuition fees, alongside the QS ranking of colleges.

Next, if you have finalised your host country and the university accordingly, look for any compulsion of entrance exams other than IELTS, like SAT and Act.

Universities announce admissions via their websites for international students, fill it up and submit copies of required documents.

Keep checking the websites for the admission list.

Once you see your name on the list, pay depository fees and confirm your seat.
Suggested: How to Write an SOP for Engineering?
Top Scholarships
Different countries have different criteria for offering scholarships to international applicants. Nonetheless, Indian students with good academic records always avail interesting scholarship benefits that are either fully funded for their university fees, or at least partially funded to help them with the cost of studying abroad.

Yale University scholarships


Yale university scholarship is now open for international students seeking undergraduate engineering courses.

Value:

Fully funded

Onsi Sawiris scholarship


For international students, the Onsi Sawiris Scholarship program 2023–2024 offers fully supported undergraduate and graduate scholarships. This scholarship includes travel, health insurance, a living allowance, and complete tuition.

Value:

Fully Sponsored

Faculty of Engineering International scholarship- UK


For students applying to UK universities for a bachelor's degree in any engineering realm, this scholarship will grant a 10% reduction to their tuition fees every year.

Value:

EUR 2,240

Royal academy of engineering amazon future engineer Bursary


Especially granted to non-European women who are willing to study in UK universities for graduate engineering programs.

Value:

Euro 20,000 for a total of four years

King's college scholarship


King's College provides merit-based scholarships up to $20,000 for international undergraduate degree candidates. Upon maintaining a GPA of 3.0 or higher, the scholarships are renewed.

Value:

up to

20,000 USD.
Suggested: Best UG Scholarships to Study Abroad!

Cost of Studying at Best Universities for Engineering Physics Abroad
If you had an excellent academic record, this might be the case that you managed to appear on admission lists of more than one college abroad. In this scenario, you should consider one significant factor that will affect your next couple of years, and that is the total cost of living and studying abroad at the best BTech Engineering Physics colleges.

Living Costs
Living cost includes basically every type of cost that you incur while your course period abroad. It encompasses your travel expenditure, residential expenditure, meals, and your monthly bills. An aspirant pursuing an engineering degree abroad is aware of the perks he/she will get after the completion of the degree.
However, one might overlook the expenses of living in a foreign country for a vast period. Living costs can vary depending upon your chosen country, or even differ from location to location in the same country. Though, you must expect 15,000 USD as your annual living cost for living in countries like the USA and UK.

Tuition Fees
Enrolling in top universities abroad can throw an aspirant in complete awe. For degrees like bachelor's in engineering physics, a student must spend approximately 20-50L INR annually (26,000 USD- 58,000 USD). Though based on your previous academic record and grades, you can be eligible for various scholarship programs that cut off ¼ of your tuition expenses.
Suggested: Cost of Studying in USA 2022
Work Opportunities
After a 4-year long hard work and consistency, an aspirant who successfully cracks the final examination for a bachelor's in engineering physics degree can find himself a plethora of career opportunities that are worth every bit of your endeavours.
| | | |
| --- | --- | --- |
| Job Title | Annual Income (in USD) | Annual Income (in INR) |
| Chemical engineer | 81,000 | 6,399,000 |
| Lab engineer | 73,681 | 5,820,799 |
| Testing engineer | 77,161 | 6,095,719 |
| Nuclear engineer | 93,311 | 7,371,569 |
| Geophysicist | 99,975 | 7,898,025 |
Suggested: Part Time Jobs in USA
In conclusive remarks, we can affirm that a bachelor's in engineering physics opens up numerous job opportunities. It is a demanding field that requires students who are curious about real-world problems and challenges. Pursuing your bachelor's in engineering physics abroad amps up your proficiencies and enhances your reasoning skills.
If you're an aspirant looking forward to enriching your profile and maximizing your chances of getting admitted to a university, book a free consultation call with Yocket today! Our expert councilors will evaluate your profile and give you the best advice to make your profile shine the brightest.
FAQs
Ques. What is the duration of BTech in engineering physics abroad?
Ans. Top universities abroad offer full-time 4-year long bachelors in engineering physics.
Ques. Which country is best to pursue a bachelor's in engineering physics?
Ans. The USA is ahead of every nation in technological developments and education.
Ques. Are there scholarships and grants available for international applicants?
Ans. Numerous scholarships and grants are offered by countries like USA, UK, and Australia. These scholarships range from fully funded offers to partially funded offers.
Ques. Is an engineering physics bachelor difficult to crack?
Ans. The minimum required credit hours for the degree are either 127 or 128 depending on the design selection.
Ques. What to do after a bachelor of science in engineering physics?
Ans. The bachelor's degree can equip you to carry out some critical engineering jobs, or you can pursue a doctorate and become a researcher or professor.