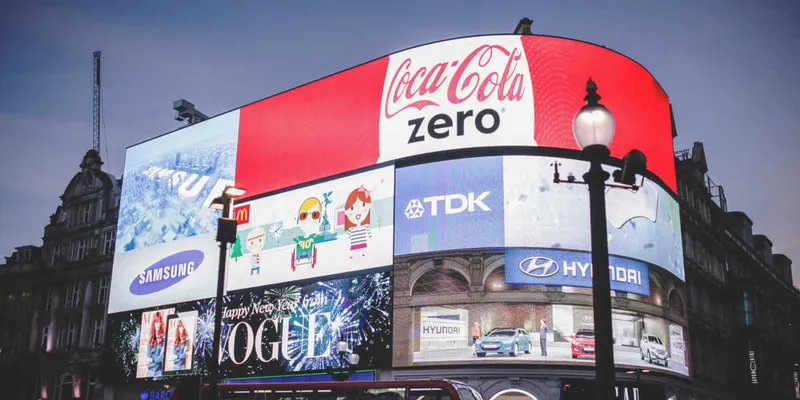 Bachelors in Marketing Abroad
Overview
Marketing is a crucial science of business that involves promotion, pricing, advertisement, packaging, placement, and identification of your consumer interests.
Marketers are professionals whose lives are dedicated to strategizing their brand's organic growth through adequate promotional means. Marketing has recently undergone its own revolutionary era, with the advent of "digital marketing". Today, every company big or small has able marketers on board as necessary elements of the employee body.
With a bachelor's in marketing, you will be acquainted with the dainty task of increasing the value of your products and your services. You will develop greatly as a critical thinker and will generate unprecedented results for your firm. Aspiring entrepreneurs can also learn greatly from this crucial science of marketing. With the profession and the degree being so desirable globally, the choice of colleges and universities has also considerably risen. Amid this crowd of so many options, let us guide you through this course guide to pursue a bachelor's degree in Marketing!
Suggested: Study Marketing in Canada!

Why Study Bachelor's in Marketing Abroad?
Before you dive further into and about everything about a bachelor's degree in marketing, it is vital to know why you should study the course. Your bachelor in marketing degree will play a significant role in deciding your future and will cost you much time and money. Therefore, making this decision carefully is extremely important.
Great personal development:

A marketing course equips your brain with impeccable critical thinking skills that improve your problem-solving by large quotients. This helps you convert analytics into strategies and you become a smarter person in general.

Professional degree:

A degree in marketing and marketing management will be a revolutionary boost to your professional life. You get paid better, have more stability, and learn neat things as your career progresses with technology.

Better data accessibility:

A mighty add-on with a marketing degree abroad is excellent data management skills. During your bachelor's in marketing, you will be subjected to brilliant tasks revolving around data and its handling, making you impeccable with large amounts of statistics and surveys.

A gateway to your business:

You can also give way to your entrepreneurial dreams with a bachelor of arts in marketing. You can start your own firm and hire away smart minds and with your skillset of critical thinking and strategizing, you can give wings to your start-up.

High in demand:

Marketers are everywhere. No firm can operate, let alone excel, without a team of efficient marketers on board. So as long as you're serious and dedicated to your job, you can say goodbye to any risk of your profession becoming unwanted.
Suggested: Know About MSc in Marketing in UK
Course Structure
As illustrated above, a bachelor's degree in marketing can be a promising update to your resume as a professional. Let us have a look at the course structure that every marketing degree comprises.
Duration: A typical marketing bachelor's degree lasts for about three to four years. However, in some countries, it is possible to study for a 2-year-long marketing degree (called the foundation degree) and be ready for your job right away.
Course Subjects
Apart from thinking abilities, data analytics, promotion, and business strategies, there are many core courses that a bachelor in marketing is segregated into.
B2B Marketing

Marketing strategy and management

Product management

Retail and sales management

Corporations and financing

Global marketing techniques

Logistical strategies

Marketing research
Suggested: Digital Marketing Courses in USA
Top Specializations
There are several bachelors in marketing specializations that a student can choose from, depending on what their career goals demand from them. Here is a list of a few specialisations in bachelor in marketing degree abroad.
Digital marketing

Product marketing

Corporate marketing

Marketing channels

Global marketing

Consumer behaviour

B2B marketing
Core Skills
Apart from paper documents and certain eligibility requirements, there are several important skill sets you need to qualify as a candidate for a bachelor of marketing degree. Let us have a look at them all:

Communication
What is a marketer without apt communication skills? Ample communication habits and professional skills in communicating, connecting, and engaging with people both verbally and in writing are extremely desirable for a candidate in marketing.

Data Analysis
While data analytics will be an important subject in your course, the ability and talent of studying, interpreting, and understanding data readily is a great aspect that makes you a brilliant candidate for the course. Specialisation in the same is also a great boost to your career.

Project Management
Management in general plays a key role in every marketer's life. To make your marketing campaign a successful one, you need to be aware of the different aspects of management and collaboration. Defining goals, identifying stakeholders and steps, and taking important decisions as and when required makes for an efficient marketer.
Suggested: A Guide to MBA Marketing in UK
Requirements
To reserve admission at the best universities for a marketing bachelor's, you must meet some specific requirements. Let us have a look at them.
High school education

Language Requirements

Visa and Passport
Let us know about each of these requirements for Bachelor of Arts in Marketing, in detail:

Certificate of High School Education
The most elementary requirement for a bachelor's degree in marketing is a 10+2 from a renowned board of education. The subjects can be any, preferably related to the field, and the candidate should have a minimum of 55-60% in the degrees.

Language Requirements
For countries with English as the main language of communication, and for universities with English as the medium of education, candidates from non-English speaking countries are required to pass an English language assessment test. This is an important eligibility criterion for both visas and registration to universities. The minimum passing score for the IELTS is 6.0, while for the TOEFL it is 97.
Suggested: IELTS Score Required for UK

Passport and Visa
A passport and student visa are also mandatory to have as a student abroad. Make sure you apply for the visa within time, as the procedure takes about 3 months to get your documents ready.

Documents Required to Apply to Best Universities for Marketing Bachelor
For securing admission to the best universities for marketing bachelor's, students are required to submit certain documents. Some commonly requested documents include:
Official transcripts of previous institutions

Letters of recommendation

Standard test scores (IELTS,

GRE

, TOEFL, GMAT)

CV

Copy of passport

Study permit

Financial record

Passport photo
Suggested: LOR for Digital Marketing

Admission Process for Bachelors in Marketing
For applying for a bachelor of marketing degree, you should know the admission process of the same thoroughly so that you can better act in the hour:
First, choose clearly your degree and program

Chalk out the final list of universities you wish to apply to

Navigate to the websites and read the information on your degree before applying. You could also visit forums and discussions before you finalize.

Go to the admission form and fill it up correctly.

Now, support your application with the required scanned documents

That's it. You will have to wait for approval before you proceed with the visa applications.

Pay the required fees of the college to secure your seat.
Suggested: Masters in Marketing in Canada
Top Scholarships
The financial burden of studying abroad can be really shackling for aspirants. In situations like these, qualifying for scholarships can work wonders in making your journey easier. Here are a few popular bachelor's in marketing scholarships you can consider:

New Zealand Aid Programme 2023 Scholarships for international students


The New Zealand Aid Programme 2023 Scholarships for international students is a scholarship for all nationalities and disciplines but in select universities in New Zealand.

Value

: Fully funded scholarship

Hani Zeini Scholarship


This scholarship is available in universities in certain countries. The scholarship is merit-based and can be used for a marketing bachelor's.

Value

: 1,000 USD

Global Study Awards


This merit-based scholarship is granted to two candidates studying in the UK,

Value

: 10,000 EUR

QS Undergraduate Scholarship


As mentioned, the QS Undergraduate Scholarship is working in certain countries and is merit-based. This is valid for undergraduate marketing programs.

Value

: 5,000 USD

Women Techmakers Scholars Program


The Women Techmakers Scholars Program is another great opportunity for female candidates. You can avail of scholarships up to 2000 USD in certain countries at the undergrad level.

Value

: 2,000 USD
Suggested: Best UG Scholarships to Study Abroad!

Cost of Studying at Best Universities for Marketing Bachelors
Before finalizing and proceeding with your application to the best universities for marketing bachelors, keep in mind the cost of studying abroad. This is a crucial factor that can be a barrier in most students' lives. To make sure there are no drawbacks later, be aware and prepared for your financial challenges beforehand.
There are two main costs of studying a bachelor's degree in marketing abroad: living costs and tuition costs.

Living Costs
These encompass the cost of living in a foreign country as an international student. You need to remember that living abroad will subject you to unprecedented costs as you pay your bills: electricity, rent, transportation, groceries, and live in a totally new alien country. Your lifestyle will determine the larger portion of your living costs. The range is surprisingly large and largely depends on your destination country. On average, consider spending about 800-1,000 USD per month. To put it more obviously, if you work part-time, you'll be able to support yourself in any country.

Tuition Costs
Again, the cost of studying and tuition in different countries differ greatly. Even within a single country, the tuition costs differ by leaps and bounds from one college to another. To estimate an average, about 13,000 USD to 35,000 USD per year for tuition costs can be expected from a bachelor's degree in a marketing course.
Suggested: Cost of Studying in USA 2022
Work Opportunities
Coming to the most important aspect, what will be your life after you have completed your bachelors in marketing abroad? There are several job options you will greet as you graduate as a marketing major from universities abroad. Here are a few of them with annual income in USD.
| | | |
| --- | --- | --- |
| Job Title | Annual Income (in USD) | Annual Income (in INR) |
| Digital Marketer | 121,451 | 96,92,707 |
| Marketing Manager | 169,000 | 1,34,87,476 |
| Social Media Manager | 71,653 | 57,18,450 |
| Product/Brand Manager | 156,848 | 1,25,17,655 |
| Sales Manager | 165,000 | 1,31,68,246 |
| Public Relations Specialist | 61,600 | 49,16,145 |
Suggested: Know About BBA in USA
As we can conclude, a bachelor in marketing abroad can be a great stepping stone to your wall of success in the same field. When your talent clubs with the best universities and the experiences they bring, everything takes a turn for the better. If you need more assistance with your application, writing, and preparation for applying to universities for bachelor's in marketing abroad, talk to counsellors at Yocket today for free!
FAQs
Ques. How long does a bachelor of arts in marketing last abroad?
Ans. A bachelor of arts in marketing is of three to four years.
Ques. Which is the best country to pursue a bachelor's in marketing?
Ans. The United States of America, because of its high quality of education, is the best country to pursue a bachelor's in marketing.
Ques. What specialization is in demand most in a bachelor in marketing?
Ans. Digital Marketing, Public Relations, Marketing Research, and Analytics are a few most in-demand specializations in marketing today.
Ques. What should I do after bachelor's in marketing abroad?
Ans. You can get into a corporate job like social media management etc, or get your MBA in marketing.
Ques. What is the fresher level salary after a bachelor's in marketing abroad?
Ans. Japan pays the highest to marketers, about 58,168 USD per year.