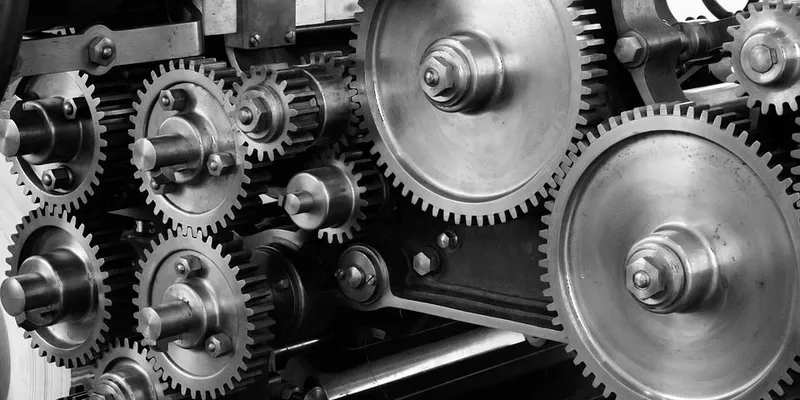 Masters in Mechanical Engineering Abroad
Overview
Mechanical engineers are the backbone of robots, planes, rockets, and all other huge inventions we humans see. Over the decades, mechanical engineers have transformed our lives, and their demand in the field has surpassed considerably. This is why the demand for bachelor of technology in mechanical engineering abroad is on a rise. More students are taking up B Tech mechanical engineering courses as the demand for the profession is pacing up globally.
The good news is that there are many solutions available to pursue Btech in mechanical engineering abroad. There are highly regarded universities all over the world, along with competitive research, lab, and internship opportunities for this field. Through the course, students will learn to create both power-generating and -consuming machineries, such as air-conditioning and refrigeration systems, steam turbines, and electric generators. Hence, the career options after BTech mechanical engineering are immense.

Why Study B Tech in Mechanical Engineering Abroad?
Every year, the number of students seeking admission for mechanical engineering abroad is increasing. Since different countries and universities offer the respective course, you'll get the chance to interact with fellow students and experts who are as passionate about engineering. You'll have access to well-stocked libraries, cutting-edge computer labs, top-tier researchers, and a varied social scene. Some other reasons to pursue mechanical engineering abroad are-
Gain Real Technical Experience: Many of the top mechanical engineering colleges abroad offer placements in the respective for practical experience. Placements and internships with international companies offer genuine benefits for students to build an excellent career after Btech mechanical engineering.


Recognized Qualification: Pursuing B Tech mechanical engineering courses from top universities will help you gain recognition and skills. You will have a great learning experience and a guarantee of job prospects.


Get Exposed to Leading Research Groups:

Students while pursuing bachelors in mechanical engineering get to learn and work alongside leading researchers working for international universities that will improve the quality of life for everyone.
Course Structure
Pursuing bachelors in mechanical engineering offers promising career and learning options for international students, thanks to the practical exposure students get. Depending on the university you're attending, the course structure of mechanical engineering abroad may vary.
Duration- B Tech mechanical engineering duration is of 3-4 years. Most countries also have placement options and paid internships for students participating in the program.
Course Subjects
Besides physics and maths, students through bachelor of mechanical engineering syllabus will be able to gain complete insight into the field. The core course structure include-
Vector mechanics (statics and dynamics)

Strength of Materials

Theory of Machines

Engineering thermodynamics

Numerical methods

Mathematics

Calculus

Physics

Chemistry

Basic Economics
Top Specializations
There is a range of specialization courses offered by top universities in different countries for B Tech mechanical engineering courses. Some of the specialization courses include-
Energy & Sustainability

Simulation-driven Engineering (SDE)

Robotics & Control

Nanotechnology

Engineering Management

Robotics
Core Skills
Producing good academic skills isn't enough, it is important to carry other essential B tech mechanical engineering eligibility criteria and skillsets as well when it comes to pursuing the course. Some such important skills are -

Problem-Solving
Students need to carry the skill of problem-solving when it comes to finding solutions revolving around an ideal mechanical system, gadget, or product.

Creativity
Mechanical engineering also demands creativity that will help in manufacturing or building certain items.

Good Communication-
Working with your team and higher authorities requires good communication, but it's much more crucial when instructing customers and users on how to use your products or solutions.

Good Maths Skill
Mathematical principles, such as Calculus or Statistics, are frequently used to solve mechanical engineering difficulties. So some expertise in mathematics is always preferred.
Requirements
There are certain requirements to pursue mechanical engineering abroad demanded by top colleges and universities. Below is the B tech mechanical engineering eligibility to quality the course-
High school qualifications

English Language Tests Scores

Passport and Visa
Let us get into details of them below:


High School Qualifications
Students need to share 10+2 passing certificates from recognized boards and from engineering fields. The score should be 60-70%, with a CGPA of around 3.7. /4


English Language Tests Scores
When it comes to English language test scores, IELTS, and TOEFL, are important requirements that need to be presented for B Tech in mechanical engineering. These scores are essential not only for admission but also for visas too. In general, the score should be around-
All overseas students enrolling in top mechanical engineering colleges abroad must have a current passport and a student visa. Ensure to apply for your visa at least 3 months before the anticipated departure date.
Read: International Student Visa

Documents Required to Apply in Mechanical Engineering Colleges Abroad
Admission to apply for mechanical engineering colleges abroad requires a set of documents. Some of these important documents are mentioned below.
Education transcripts

Standardized test scores

English Language Test Scores

Updated Resume or CV

Valid Passport

Study Permit

Admission Process for Mechanical Engineering Colleges Abroad
If you are pursuing a B Tech in mechanical engineering, there are certain steps in the admission process. Here is a step-by-step guide to applying for the respective course at top universities:
Find out the best universities and colleges that offer the course.

Now, you need to browse the university websites and collect all the information required for admission to these courses.

Submit all the documents such as test scores, transcripts, certificates, etc.

Fill out your application form with all the necessary details and pay the application fees.

After processing your application, you will be asked to attend an interview as a part of the admission process from the university.

Once you clear the interview, you will get your admission letter and you can book your seat at the college or university.

Pay your tuition fees and start your desired course at the university.
Top Scholarships
Students who seek MS in Mechanical Engineering in any country will get scholarships that cover the cost of study. Some of the scholarships offered by universities are-

Global Excellence Academic Scholarship- UK
A highly competitive grant, the University of Adelaide Global Academic Excellence Scholarship (Overseas) recognises international students who are beginning undergraduate or postgraduate school and have excelled academically in prior courses. International students having good academic records in undergraduate are eligible.
Amount- 50% waiver from total fees

Fulbright Foreign Student Scholarship Program- USA
Through the Fulbright Foreign Student Program, international graduate students, young professionals, and artists can study and conduct research in the US. More than 160 nations around the world participate in the Fulbright Foreign Student Program. The scholarship Program is based on merit and available to all applicants of Business School.
Amount- USD 35,000 (INR 27, 89,934)

Lester B. Pearson International Scholarships- Canada
The scholarship covers the master's study. It is offered to foreign students enrolled in masters programs at the University of Toronto.
Amount: The amount may vary and covers tuition, books, and full residence support for academic years.

International Student Scholarship 2022
The scholarship is offered by George Brown College for international students and covers academic fees. The grant is offered on academic performance for students.
Amount- USD 14,360 (INR 11, 46,760)
Read: Top Scholarships to Study Abroad

Cost of Studying Mechanical Engineering Abroad
When you apply for mechanical engineering abroad, you need to consider the overall cost of studying, which comprises tuition fees and cost of living.

Tuition Fees
The B tech mechanical engineering fees depend on the country and university. The average annual fees are around- USD 35,000- 52,593 (INR 27, 95,030- 42, 00,000) per year. However, the majority of public universities in some countries have fewer B tech mechanical engineering fees for international students.

Cost of Living
Besides tuition fees, students also need to bear the cost of living in their respective countries. On average, the cost of living that covers transportation, accommodation, food, and others is around USD 1000-2000 (INR 79,945.50- 15,9891) monthly.
Work Opportunities
The jobs after btech in mechanical engineering are limitless. Where some jobs require prior work experience, some others hire fresh graduates too. Some B Tech mechanical engineering jobs include automotive engineer, mechanical engineer,etc. Here are some other popular jobs that you may opt for:
| | |
| --- | --- |
| Job Title | Average Annual Pay |
| Mechanical Design Engineer | USD 66,489 |
| Plant Mechanical Engineer | USD 52,689 |
| Control and Instrumentation Engineer | USD 43,907 |
| CAD Technician | USD 37,635.30 |
Read: How to Work While Studying Abroad?
Mechanial engineering is one of the oldest and most important branches of engineering that has a lot of scope in almost all technical sectors. Now, since you know about the top countries and colleges to pursue this course, analyze the information above and make the best choice. If you are looking for more information or assistance for mechanical engineering study abroad, do connect with our Yocket professionals.
FAQs
Ques: Which country is best for Bachelors in Mechanical Engineering?
Ans: US is among the top countries where students prefer to seek bachelor's in mechanical engineering. Out of the top 100 mechanical engineering universities worldwide, 29 are located in the US with a promising career after BTech mechanical engineering.
Ques: Which are the fields best for bachelors in mechanical engineering?
Ans: Bachelor's in mechanical engineering offer different field options including- Design, Manufacturing, Biomechanical, etc, which students can choose.
Ques. Which mechanical engineering specializations are best?
Ans: There are different MS mechanical engineering specializations options to choose-
Energy & Sustainability

Simulation-driven Engineering (SDE)

Robotics & Control

Nanotechnology

Engineering Management

Robotics
Ques. What is the basic educational requirement to bachelors in mechanical engineering?
Ans: Although different universities have different requirements, but the basic educational requirement to pursue bachelors in mechanical engineering abroad is a bachelor's degree passing certificate in a relevant course from the respective college.
Ques: Are IELTS and TOEFL scores important for a bachelor's course?
Ans: Ans: Yes, many of the top universities in different countries demand IELTS and TOEFL scores. The score should be around-
TOEFL- 80-90,
IELTS-6.5- 7.5