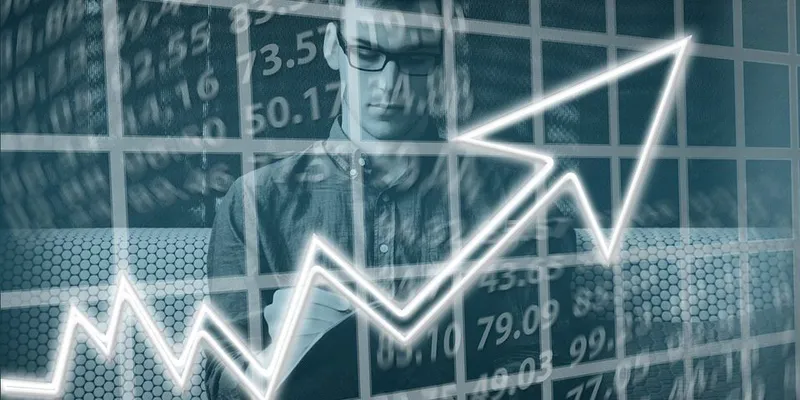 Masters in Economics Abroad
Overview
The production, distribution, and consumption of products and services are some of the key topics that are studied in the field of economics. By applying economic theory, you can make well-reasoned business decisions and have a better understanding of competitive forces. The overall economy, as well as the variables and regulations that affect it, are examined in macroeconomics. Microeconomics, on the other end, examines specific agents and marketplaces inside the economy.
The master in Economics is a postgraduate master's degree in economics that includes training in economic theory, econometrics, and applied economics. It is also known as an MS Economics, MA in Economics, or M.Com. in Economics.
In this guide, we will discuss know aboueverything that you need to know about masters in Economics and the best options available to pursue the same.

Why Study Masters in Economics from Abroad?
A master's in Economics is the best master's degree for understanding the complexities of business management and worldwide trends. Since Economics covers every aspect of an operating economy, a Master's degree is a top choice.
To help you determine if you are making the proper choice, consider a few of the many benefits of pursuing an MS in Economics:
Top International Companies with Job Openings:

Diverse industries offer outstanding job options.

Own your destiny:

You can be the founder of private businesses and consultancy firms. A superior wage scale is also included.

Several Fresh Job Opportunities:

Studying abroad for an MS in Economics gives students the chance to acquire all the skills necessary for work in the private sector.
Before beginning to work as professionals in the field, students pursuing an MS in economics will be completely prepared with all the skills required.
Course Structure
A potential path to the prosperity of your professional business career is an economics master's degree. Let's look at the Master's in Economics Abroad program's curriculum right away:
Duration: The master's degree in economics course is for two years.
Core Masters in Economics Subjects: Students acquire the knowledge and abilities required to achieve economic goals. Numerous subjects could be covered in an economics master's program. Students can choose from a wide range of elective modules that are provided by different universities. The majority of programs do, however, require courses on the fundamental foundations. The following masters in economics courses/modules are among those you must study:
Microeconomics

Macroeconomics

Applied Economics and Statistics

Global Economics

Mathematics for Economics

Econometrics

Economic policy
Course Subjects
Students can acquire the fundamental ideas of economics through their courses. Students get the skills and information necessary to succeed in economics. Students learn the foundational ideas in economics and how they are applied in daily life. The following are the masters in economics subjects:
Microeconomic Theory

Macroeconomic Theory

Econometrics

Mathematics

Statistics

History of Economic Theory

Applied Economics
Top Specializations
The master's programs in economics colleges abroad provide a variety of specialties. You can select the option that most closely matches your career goals. Several of the economics master's specialties include:
Development Economics

Labor Economics

Public Economics

Urban Economics

Agricultural Economics
Core Skills
The schools require certain additional personal preparations in addition to the academic documentation and other requirements, which are unquestionably crucial for pursuing an MS in Economics abroad. Let's have a look at these:

Critical and Logical Thinking
When making decisions, logical reasoning offers objectivity that is acceptable to a wide range of people. You can defend your decisions, tactics, and actions using logic if you possess the necessary mental abilities. Complex problem-solving is made much easier with the use of critical thinking. You can divide the issue into several smaller components, deal with each one in turn, and then give the entire answer.

The Capacity to Collect Pertinent Information and Simplify Difficult Challenges
A business must respond to change rapidly, and getting your message across to top management and other parties can make the difference between a project's success and failure. Simplifying complex problems and then calmly working on them as a team is a skill one needs to have.

Data Analysis
Decision-making that is informed and effective requires data analysis. Organizations can use data analysis to understand where they stand in the market in comparison to rivals. It is what enables businesses to recognize potential dangers that must be averted and chances that must be seized in order to advance.

Written and Spoken Communication
If you can communicate well, you can understand others and receive their attention. A few of these include effectively communicating ideas to others, engaging in discussions to the fullest extent possible, and giving and receiving constructive criticism. Emails, phone calls, in-person contacts, and collaborations are all methods of direct communication with your clients. Your attitude toward these obligations can greatly influence how positively or negatively your clients feel about dealing with you.

Problem-Solving using your Initiative
A job requires the ability to solve problems and make decisions, so it's critical to demonstrate that you have these abilities. You should view problems as opportunities, make wise decisions, and learn from your mistakes.

Time Management
Poor time managers generate subpar work and are frequently more agitated since they are continuously under pressure. Decide which of your duties are the most crucial, then devote enough time each day to completing them. So, it becomes very crucial to have good time management skills as they generate success.

Commercial and Cultural Awareness
Understanding how businesses and industries function is necessary for commercial awareness. It involves keeping up with current events and assessing how they might affect your chosen business and industry. Cultural awareness, on the other hand, aids in recognizing, comprehending, and accepting interpersonal variations in ideals, opinions, and practices. As we engage with people without passing judgment, it aids in the development of cultural competency and creates an environment conducive to fruitful interpersonal and professional connections.

Teamwork and Interpersonal Skills
For a number of reasons, including the fact that they demonstrate leadership, collaboration, and efficient communication, employers favor people with strong teamwork skills. It is usual for managers who are good at organizing activities to need help developing the interpersonal leadership skills necessary to connect and build relationships with people more successfully. Due to their weak communication skills, many managers are prevented from becoming inspirational leaders.
Requirements
International students must meet the basic requirements and provide any further documentation in order to be admitted to universities for a master's in economics degree. Every nation, including every university therein, has specific standards. We've covered the bare minimum standards you must meet in order to enroll at any university in the world.
Knowing the prerequisites for a Master's in Economics program abroad is crucial for eligibility reasons. You can increase your chances of admission to master's programs in economics at colleges throughout the world by submitting the following documentation which is a part of masters in economics requirements:
Bachelor's Degree

Work Experience

English Language Proficiency Score

Entrance Exams/Standardized Tests

Student Visa
Let us take a look at these requirements in greater detail:


Students having a graduating degree in economics or any related field of study with a cumulative GPA of 50%-60% or above may enroll in the 4-semester MS economics program offered overseas.


Additionally, two to three years of work experience are necessary for a master's degree in economics. But, it may not necessarily be required.


English Language Proficiency Score
For the purpose of acquiring a student visa and demonstrating English language proficiency, the IELTS or TOEFL is required. For admission to prominent foreign universities, the following minimum score is required:
Entrance Exams/Standardized Tests
The most important part of your application for a master's degree in Economics from business school is the GMAT. Additionally, only a small number of universities accept GRE scores in place of GMAT results.
You need to have a valid passport and student visa to apply for masters in healthcare management degree as an international student abroad. A college acceptance letter is necessary for the application. So, make sure you can apply for it at least three months before departure.
Read: International Student Visa Details

Documents for Post Graduation in Economics Abroad
When submitting an application for admission to an MS in economics program, students should keep all of these necessary documents on hand so they can present them to be accepted. The basic list of documents needed by universities for admission overseas is shown below:
Academic Credentials (High school, and Bachelor's degree)

Work Experience Documents

Proof of Date of Birth

Entrance exam score card

Standardized test results: GMAT/GRE

Updated Resume

Passport-size photographs

Valid Passport

Admission Process for Postgraduate Economics
To reduce your burdens, we have broken down the application process into easy steps for you to follow:
The first step in achieving your goal of earning an MS in Economics is to build a short list of the top colleges and programs.

After you've narrowed down your possibilities, start looking for the best institutions that offer the programs you want to enroll in.

Examine the eligibility standards and documentation needs after choosing your favorite colleges and courses.

You can submit your admissions application by using the official university portal.

You should submit your transcripts from high school (if necessary), your bachelor's degree, your test results for English proficiency, your letters of recommendation, your statement of purpose, and any other documents that have been requested.

Upon clearing the application fee, submit.

Keep an eye out for your letter of acceptance. The university officials will interview you if they decide to give you more time.

After the interview goes well, pay your tuition and start your studies.
Top Scholarships
A scholarship is one of the best ways to pay for your study abroad program. For international students, there are many scholarships that offer reasonable benefits to support their travel and academic activities abroad. Let's examine a few renowned foreign scholarships for an MS in Economics:

Fulbright Foreign Student Scholarship Program in the USA
The Fulbright Foreign Student Scholarship Program in the US is open to students from 155 different countries. Any topic area provided by US universities may be studied at the masters and doctorate levels under the scholarship. The deadline for the scholarship is between February and October.
Benefits: they cover tuition, air travel, health insurance, and some amount as a stipend is also provided.

Global Korea Scholarship - Funded by the Korean Government
The Global Korea Scholarship, which is supported by the Korean government, is open to international students. The scholarship enables recipients to enrol in any undergraduate, graduate, or postgraduate program provided by universities in South Korea.
Benefits: Fully-funded scholarship.

Friedrich Ebert Stiftung Scholarships
The political organization known as the Friedrich Ebert Stiftung awards financial aid to German and international students who excel academically and exhibit civic responsibility, primarily through social or political activity.
Benefits: Stipend of 850 USD/month. The total sum covers tuition, health insurance, textbooks, and other supplies required for each term of the class.

Japanese Government (MEXT) Scholarships for Young Leaders Program
There are only limited numbers of scholarships available for students with exceptional educational backgrounds and are only given away on the basis of competition. The only students who can get this scholarship must be recommended by the university, embassy, government, or consulate.
Benefits: a monthly stipend of 1690 USD to cover all kinds of expenses, tuition fee, application fee, and the admission fee is completely paid. Air travel is also included.

UEA International Development Full Fees Scholarships
Students enrolling in any full-time Master's program offered by the University of East Anglia are eligible for competitive scholarships from the School of International Development that cover the full cost of EU or international tuition.
Benefits: full tuition fees up to 17,600 USD.

ADB-Japan Scholarship Program for Developing Countries in Asia and the Pacific
The University of Hong Kong, Kyoto University, Kyushu University, Ritsumeikan Asia Pacific University, Saitama University, Tokyo Institute of Technology, University of Tsukuba Japan, The University of Tokyo, University of Auckland, Lahore University, and the ADB-Japan Scholarship Program for Developing Countries in Asia & Pacific 2022–23 are among the institutions that are eligible to participate.
Benefits: full tuition fees, a monthly allowance, housing, an allowance for books and instructional materials, medical insurance, and travel expense.

The Humphrey Fellowship Program
The Humphrey Fellowship Program is designed for seasoned professionals who want to improve their leadership abilities via a mutual exchange of information and understanding regarding problems that affect both the United States and the Fellows' home countries.
Benefits: tuition fees, one-time lump sum allowance, English language coaching, travel tickets, study material allowance, etc.
Read: Top Scholarships to Study Abroad

Cost of Studying Masters in Economics Abroad
The following are the costs associated with obtaining a master's degree in economics:

Tuition Fee
The expense of the MS in economics program varies by nation. The annual cost of tuition for a Master's in Economics ranges from 36,000 USD to 120,000 USD.

Cost of Living
Depending on your accommodations, the amenities offered, your transportation, and any scholarships offered, the cost of living may differ. To ensure a decent existence, international students must manage their finances carefully. Living abroad often costs between 15,000 USD and 25,000 USD.
Work Opportunities
Many students' interests in business and economy can be attributed to the wide range and quantity of occupations one might pursue with an MS in Economics degree. Following is the table showcasing the most popular job titles after completing MS in Economics:
| | |
| --- | --- |
| Job Title | Average Salary Per Year |
| Economist | 108,048 USD |
| Market research analyst | 52,600 USD-167,000 USD |
| Financial analyst | 66,600 USD-191,000 USD |
| Risk analyst | 52,700 USD-168,000 USD |
| Accountant | 32,900 USD-102,000 USD |
| Data analyst | 41,800 USD-137,000 USD |
| Account manager | 57,300 USD-198,000 USD |
| Management consultant | 60,800 USD-170,000 USD |
Read: How to Work While Studying Abroad?
People who customize commercial activities should be experienced in operational positions. One should first regularly study economics before entering the workforce or knowing more about the profession. To get assistance from our staff of knowledgeable counselors and for any additional questions, sign up for Yocket Premium.
FAQs
Ques. Why study master's in economics?
Ans. Economics is a fulfilling avenue in terms of job opportunities. Economics provides students with a high possibility of growth.
Ques. Do we need to appear for the GMAT exam for admission into MS economics abroad?
Ans. The GMAT is the most well-liked management exam worldwide. Therefore, the vast majority of universities will demand that you take the GMAT or GRE. You'll need to check the colleges' official websites for any that don't require additional test results.
Ques. Is English proficiency mandatory for masters in economics abroad?
Ans. Yes, if you wish to enroll in an international university, you must demonstrate your English competence or pass the appropriate test. The English proficiency test is merely a demonstration of your language comprehension skills; it gives institutions a sense of whether you will be able to comprehend their course material or not.
Ques. Is work experience compulsory for masters in economics abroad?
Ans. You might be expected by several institutions to have professional experience and problem-solving skills. However, there are some that don't require it; to find out which ones, go to the universities' official websites and submit an application.
Ques. What is the duration of MS in economics degree?
Ans. It is 2 years long like any other master degree program.