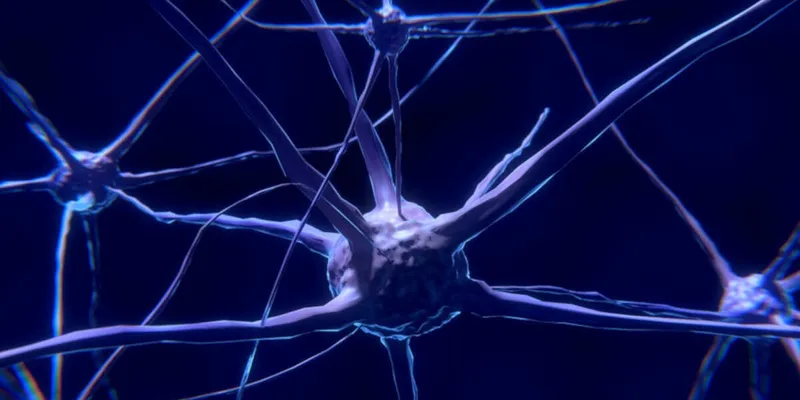 Bachelors in Neuroscience Abroad
Overview
The brain is the most vital component of the human body since, without it, none of us would survive. The idea is that numerous intricate subfields of study make up the specialized branch of biology known as neuroscience. A three-year full-time undergraduate (UG) level course program is available in BSc Neuroscience Technology. It is a thorough examination of the neurological system in humans. The center of the nervous system's brain is the most complicated organ and is made up of billions of interconnected neurons and neural circuits.
A Bachelor of Science in Neuroscience is intended to give students a greater understanding of how the brain functions. Because of this, the study of human behavior and psychology is strongly related to this discipline. Studying the nervous system enhances knowledge of our underlying biology and physical processes. It may aid in discovering solutions for issues affecting the nervous system and the brain.
A Bachelors in Neuroscience abroad has many benefits, including hands-on learning opportunities in various disciplines, including psychology, biology, biochemistry, physics, mathematics, computer science, and engineering, research opportunities with many eminent neuroscience researchers, and positions in the industry.

Why Study BSc in Neuroscience Abroad?
All across the world, universities, colleges, and medical schools offer Neuroscience bachelor's degree programs. When you study abroad, you will have a more comprehensive selection of programs and the opportunity to use resources and technologies that may not be accessible to you at home. Along with receiving a top-notch education, it's a terrific opportunity to expand your horizons.
There are numerous surprising advantages to studying abroad and the benefits of studying Neuroscience bachelor's degree in a different nation and culture. These consist of:
You will collaborate with and learn from top-tier professionals in the fields of neuroscience and psychology while pursuing your studies in a multidisciplinary setting.

From cells and molecules to cognitive and cultural processes, you will gain knowledge across disciplines and levels of study.

The most recent advancements in cognitive, systems, and computational neuroscience will be covered throughout your training.

You will gain the computational, statistical, and analytical abilities necessary to handle challenging neuroscientific data.

You will gain the abilities and disposition necessary for collaborating with individuals from various scientific backgrounds.
As a neuroscience graduate, you'll be well-positioned to pursue a career in the scientific and medical fields. Your degree's transferrable abilities make you a desirable applicant to various enterprises and sectors. In addition to career services that can assist you in finding the ideal job path after graduation, many colleges provide placement opportunities to help you get significant work experience.
Suggested: Benefits of Studying Abroad
Course Structure
BSc Neuroscience courses study how the brain works and how patterns and emotions in the brain affect behavior. Since we are convinced that BSc Neuroscience subjects are fascinating and rewarding, let's discover the BSc in Neuroscience course details:
Duration- Like other undergraduate degree programs, the BSc in Neuroscience abroad takes 3 years to complete. There are both Bachelor of Arts in Neuroscience and Bachelor of Science in Neuroscience at universities abroad.
Course Subjects
The four parts of BSc hons Neuroscience are practical Neuroscience, theoretical Neuroscience, logic, and the history of Neuroscience. Below is the BSc Neuroscience subjects list-
Neuroscience Sequence

Physiological Behaviour

Neural Dynamics

Research Methods

Molecules, Cells, and Development

Psychology

Brain Organization and Anatomy
Top Specializations
BSc Neuroscience colleges abroad offer a wide range of specializations. The list of popular specializations under the BSc Neuroscience course:
Immunology

Cognitive Psychology

Hormones and Behavior

Psychopharmacology

Cell Structure and Function

Animal Behavior

Statistics

Calculus

Sensation and Perception

Neurobiology of Memory and Learning

Experimental Psychology

Genetics
Suggested: Guide to Popular Courses for International Students Abroad
Core Skills
Besides having all the eligibility, students pursuing BSc in Neuroscience need to have certain skills that the university expects. Some of the skills are-

Problem-solving and Diagnostic abilities.
To create solutions and make discoveries about the human brain and its activities, neuroscientists study the nervous system, the brain, the spinal cord, and nerve cells. The neuroscientist will also create medications for psychological and neurological conditions. These are essential skills to do so.

Writing and reading abilities.
Your reading skills will be tested by the Neuroscience major, especially because many of the works you'll be working with experts.

Memory and Reasoning.
Since Neuroscience courses are typically vast, you'll need to have a good understanding and memory if you want to succeed as a major. You'll need to have clarity in your concepts while also being open to new learnings. The ability to recognize patterns in concepts, theories and mathematical configurations require high levels of inductive and deductive thinking.
Requirements
The programs for BS in Neuroscience frequently ask prospective candidates to provide evidence of their prior academic success, particularly in humanities-related disciplines like history and literature. Students in undergraduate and graduate programs must submit a copy of their academic records along with any exam scores. There is no such BSc Neuroscience entrance exam, but a number of requirements that you must fulfill.
You'll almost certainly need to submit an essay to complete your application. Mentioned below is an overview of BSc Neuroscience eligibility abroad:
High School Certificate

Language Proficiency Score Requirements

Passport and Visa
Let's get into the details

High School Passing Certificate
Students must submit their 10+2 passing certificate, having subjects including History, Political Neuroscience, Basic knowledge of Mathematics and Neuroscience, Economics, Sociology, Classics, and HumanitiesBiology, Chemistry, Economics, English, French, Geography (Fredericton campus only), German (Fredericton campus only), History, Math and Physics (minimum score of 6 is required in Physics on the Fredericton campus). The average passing score should be 70%. English Language and Literature, etc.

Language Proficiency Score Requirements
Since many Neuroscience degrees are taught in English, international students must also demonstrate their English language skills. Different universities have different score requirements. The average BSc Neuroscience eligibility score requirements are:

Passport and Visa
Students need to provide a valid study visa to apply for a BS in Neuroscience. It is important to apply for their study visa 3 months before finally going to university.
Apart from these requirements, some of the universities also ask for additional things. Make sure you can check universities' official websites to understand any specific admission requirements for the program.
Suggested: Everything You Need to Know about International Student Visa

Documents Required to Apply for BSc Neuroscience Abroad
Admission to BSc Neuroscience programs abroad requires certain documents. Since different universities from different countries may ask for some additional ones, here is the list of some of the most common documents below:
Higher education certificate

Academic transcripts

Language entrance scorecards

Proof of financial resources

Student Visa

Photo Identity

Admission Process for BSc in Neuroscience Abroad
Here is your step-by-step guide for the common admission process to get admission at one of the best BSc Neuroscience colleges:
Search for the best universities offering bachelor's degrees in Neuroscience.

Check out the university's official website page to get all the required information for admission purposes.

Upload all scanned documents such as transcripts, high school certificates, test scores, etc.

Fill out the application form and pay the application fees.

Attend the interview as a part of the admission process from the university.

Once you get the admission letter upon clearing the interview process, you can proceed with the study visa

Lastly, pay your tuition fees after reading all the terms and conditions of the university carefully.
Suggested: Know About Entrance Exam for Abroad Studies
Top Scholarships
Scholarships are one of the most effective means of funding your education abroad. As an international student, you can apply for scholarships that offer decent benefits to assist them with your studies and expenses. Here are some of the most popular Bachelors in Neuroscience scholarships abroad:

British Chevening Scholarships 2023


Chevening Scholarships, offered by the UK government, is supported by partner organizations and the Foreign and Commonwealth Office (FCO). The program awards master's degrees in any field from any UK university to outstanding scholars with leadership potential worldwide.

Amount:

full tuition fee support, monthly allowance, etc.

New Zealand Aid Programme Scholarships 2023 for international students


New Zealand Aid Programme 2023 Scholarships are available to students from all Commonwealth nations and overseas. The scholarship aids students in enrolling in undergraduate, Ph.D., bachelor's, master's, and postgraduate level programs in a wide variety of subjects at the University of Auckland, Auckland University of Technology, Lincoln University New Zealand, Massey University, University of Otago, University of Waikato, and Victoria University of Wellington, depending on their nationality.

Amount:

20,000 USD (

15,98,298

INR)

Global Korea Scholarship


You will facilitate international educational exchanges and goodwill between nations by allowing international students to get higher studies in undergraduate and graduate programs at higher educational institutions in the Republic of Korea.

Amount:

10,000 USD (198,583 INR).

ANU Chancellor's International Scholarship


Students from all around the world have the chance to apply for one of the numerous undergraduate and graduate scholarships that are offered through the ANU Chancellor's International Scholarship. The scholarship aims to draw a variety of exceptional overseas students to begin their studies at ANU. Academic merit is considered when making a decision. A candidate's position on the merit list will be determined by converting the qualifications submitted for admission to the university to the common scale. The qualification that served as the foundation for admission will be utilized to rank eligible applicants who possess multiple qualifications.

Amount:

Instead of the regular deposit amount shown on the admissions offer letter, recipients only need to submit a reduced tuition deposit of AUD 10,000. The scholarship will provide a 25% or 50% tuition fee discount, as mentioned above.
Suggested: Know About Top Scholarships to Study Abroad

Cost of Studying Bachelors in Neuroscience Abroad
Prior to finalizing your dream of studying abroad, it is imperative that you gather all the information you need regarding Bachelor of Neuroscience fees. In general, the overall cost of studying at the best universities for BSc Neuroscience abroad can be divided into two categories: tuition fees and cost of living.

Tuition Fees
In general, the tuition fees for Bachelors in Neuroscience abroad will range between 20,585 USD to 62,922 USD (16,44,646.81 INR to 5,000,000 INR) based on the institution. Depending on the country and region, the Bachelor of Arts Neuroscience cost varies greatly between universities and colleges. Therefore, the tuition fee for a Bachelors in Neuroscience in an abroad university depends on the country in which you enroll.

Cost Of Living
Having an understanding of the average living costs abroad is an essential part of your financial planning. The cost of living abroad ranges between 20,000 USD to 27,000 USD (1,588,570 INR to 2,144,610 INR) per year (BScsed on living arrangements and individual choices). Thus, in order to survive as an international student, you must manage your expenses effectively.
Suggested: Cost for Studying Under Graduation Abroad
Work Opportunities
You can pursue practically any career with the transferable skills you'll gain with a Neuroscience degree. The Bureau of Labor Statistics projects that the Neuroscience stream will increase by roughly 22% by 2022. The average bachelor in Neuroscience salary is around 136,680 USD (1,09,30,504.62 INR). The pay scale will be relatively large in fields like management, science, and technical consulting services, which interact with the entire nervous system. With so many employment options, specializations in a particular area will pay more.
Here are some of the popular jobs after BSc Neuroscience:
| | |
| --- | --- |
| Job Positions | Average Annual Salary |
| Lecturer/ Professor | 54,760 USD |
| Neuroscientist | 93,750 USD |
| Neurobiologist | 86,550 USD |
| Neurology Technician | 112,690 USD |
| Neurophysiologist | 73203 USD |
| Clinical Psychologist | 82,510 USD |
| Psychopharmacologist | 86,759 USD |
Suggested: How to Work While Studying Abroad?
Neuroscience includes a wide range of topics like biochemistry, molecular biology, anatomy, and pharmacology, contributing significantly to studying and treating mental and other neurological problems. Anywhere you decide to study Neuroscience abroad, the experience will help you develop your critical thinking skills and knowledge of the subject. Therefore, individuals who wish to take their studies seriously and position themselves for future professional success might consider earning a Neuroscience degree overseas. To know more about your desired destination and target Universities, connect with Yocket Professionals today!
FAQs
Ques. Which university has the best BSc in Neuroscience program?
Ans. Here are the best colleges offering BSc in Neuroscience: Harvard University, University of California--San Francisco, Massachusetts Institute of Technology, Stanford University, University College London, Johns Hopkins University, Columbia University, etc.
Ques. What is the scope of Bachelors in Neuroscience abroad?
Ans. The most valuable "transferable work skill" is Neuroscience. Neuroscience is an excellent option for post-graduate study and a professionally rewarding career. According to Learn, the U.S. Bureau of Labor Statistics predicted a significant increase in demand for jobs in the neuroscience field. Jobs in behavioral neuroscience, such as those for medical scientists and neuroscientists, are expected to expand by 13% between 2012 and 2022.
Ques. What is the duration of a Bachelors in Neuroscience abroad?
Ans. Generally, the BSc Neuroscience duration abroad depends on the location and universities you choose to study. The average duration of BSc Neuroscience is 3 years.
Ques. What are the popular specializations for BSc bachelors in Neuroscience abroad?
Ans. The popular specializations for Bachelors in Neuroscience abroad are Immunology, Cognitive Psychology, Hormones and Behavior, Psychopharmacology, Cell Structure and Function, Animal Behavior, Statistics, Calculus, etc.
Ques. How much money do neuroscientists make?
Ans. Although Neuroscience majors' starting salaries are about average for all majors, by the middle of their careers. The average pay is USD 74,025 (59,19,890.29 INR).