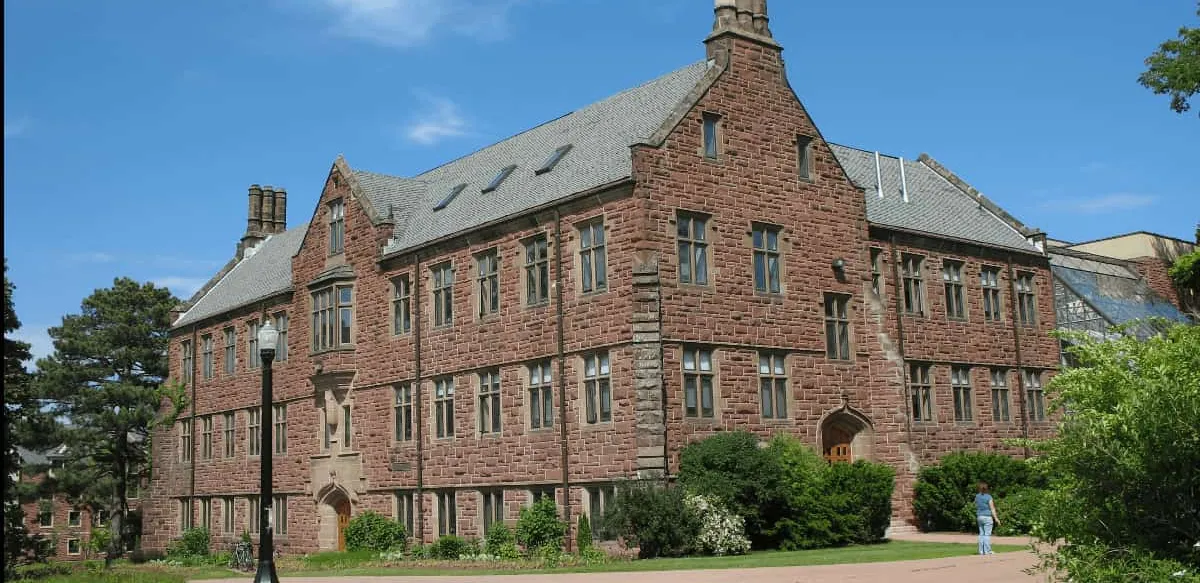 New Brunswick, Canada
Public University
Established in 1839
Established in 1839
About
Mount Allison University also known as Mount A or MtA, is located in Sackville, New Brunswick and was established in 1839 by a local merchant, Charles Frederick Allison. Primarily an undergraduate liberal art and science university, Mount Allison offers bachelor's degrees in Arts, Science, Commerce, Fine Arts, and Music, as well as master's degrees in biology, chemistry, and biochemistry, with certificates in bilingualism. The University recently developed a Bachelor's degree in Science with a major in Aviation in conjunction with the Moncton Flight College. Mount Allison is a member of the Maple League of Universities, together with Acadia, Bishop's, and St. Francis Xavier Universities, which are defined by their focused commitment to the undergraduate experience.
Mount Allison has been ranked Canada's Number 1 undergraduate university by Maclean's magazine more times than any other university (20 times in the past 28 years). The University has one of the best records of Rhodes Scholars per capita in Canada: 55 in all, and 14 in the past 16 years.
---
Cost of Studying at Mount Allison University
Average tuition fee
NA
---
Living expenses
Average living expenses (Bachelors)
CA$36,778
Average living expenses (Masters)
CA$17,158
Admissions at The Mount Allison University
College
Finder
Know universities that fit you best!
Take us through your profile, study preferences, strengths, and weaknesses and we'd find you universities that are tailor made for you, instantly!
Find Universities
Courses at the Mount Allison University
Select School
Related Discussion for the Universities
Ask, post and discuss!
Have a question? Ask and discuss with your fellow aspirants!
Students
---
Yocketer profiles
Computer Science
Fall 2023
View Profile
View Profile
Psychology
Fall 2023
View Profile
View Profile
Computer Science
Winter 2023
View Profile
View Profile
Faculty
University Faculty:Student Ratio
1:15
Opportunities
University Endowments Value
215000000
Contact
---
Address
62 York St, Sackville, NB E4L 1E2, Canada
---