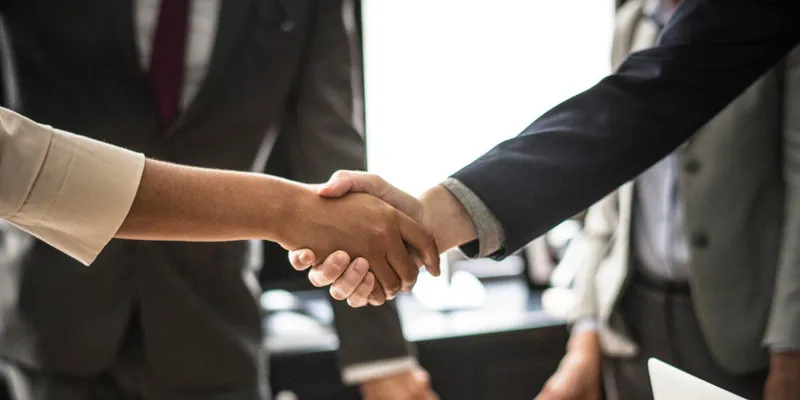 Bachelors in International Business Abroad
Overview
Bachelors in International Business is a professional degree that includes different disciplines associated with the management of businesses in an international spectrum. There are different sectors such as the trade of services, goods, capital, technology, etc. worldwide. Studying international business abroad will enable students to understand the above activities in foreign and domestic trades. They can acquire more knowledge about foreign markets, governments, countries, and companies.
Being an International Business professional, one is tasked with huge responsibilities of ensuring that the business processes and operations are being carried out efficiently. The global business and economic sector are going through a lot of changes. Studying business from an international perspective can prove to be very important for graduates who want to work across international boundaries.
Pursuing a bachelors degree in international business management abroad will not only expose you to different areas of business but will also develop your skills in organisational management. Students of international business can use their knowledge to work in various career fields and also focus on internationalising local and family businesses that they work for.
Why Study BBA in International Business Abroad?
It is essential to know the scope and importance of any particular course. Since the course and the university that you choose will have a huge impact on your future, the choice is crucial. So, let us understand why it is important to study BBA international management abroad.
International Perspective

: You can study global challenges faced by companies, and have a look at international trade and global economies. You will learn to negotiate with diverse sectors and cultures. This approach can help in understanding the international perspective and offer valuable experience.
Professional Expertise

: Bachelors in International Business is a professional degree that enables you to choose a career in international management and business. It is an opportunity to work at some of the most reputed positions in well-known industries and companies.

Versatility

: The international business programs include a number of disciplines and provide a broader perspective of business management. Students will get both practical and theoretical advantages from choosing such an important curriculum. Plus, with an international management bachelor's degree, you can also get good industry experience.

Employability Boost

: International Business degree is a broad course that introduces students to a wide range of skills that most employers seek in their employees. As you progress through the course, you can specialise and shape your career scope in different business functions. Graduates can look for opportunities in the field of management, accounting, marketing, consultancy, corporate finance, and much more.

Higher Education Possibilities

: Studying BBA International business abroad will also serve as a stepping stone for higher education. They can opt for various master's courses and specialisations after they complete their program.
Suggested: 10 Top Reasons to Study Abroad: Why to Study Abroad?
Course Structure
An international business bachelor degree is an extremely lucrative course for international students. Let us have a look at the course structure for this degree.
Duration: BBA in international business from top colleges abroad has a duration of 3-4 years. Most countries also have placement options and paid internships for students who are a part of the program.


Core Courses: International Business Management is a globally acknowledged business degree. Apart from the skills of leadership, communication, management, negotiation, etc. International Business Bachelors degree also offers some core courses such as:


Accounting Principles

Finance

Information Technology

Business Relations

Marketing

Organisational Leadership

Strategic Planning
Suggested: What are the Best UG Courses in Abroad?
Course Subjects
Aside from business management, marketing, and commerce, a few other important BBA in International Business subjects include:
Sociology

Human Geography

World History

Computer Applications

Foreign Language

Microeconomics

Macroeconomics

Calculus
Top Specializations
There are different specialisations offered for BBA in International Business abroad. You can choose one according to the requirements and career goals that you have. Some popular specialisations for international business bachelor's degree are:
International Business

Marketing

Finance

Economics

Human Resource Management
Suggested: Guide to Study Bachelors Abroad for International Students
Core Skills
Students require some personal and developmental skills in order to study the BBA international business subjects properly. Here are some of the skills required for students to score well.


Cross-Cultural Communication Skills
Students should be well-versed with different cross-cultural communication skills in order to pursue the degree. Since they will be solving global challenges and issues, such skills can definitely be important.


For International students who want to work in the field of international business, it is important to have a proper and strong network of different connections outside the country. With successful networking, people can open doors for business opportunities overseas.


In order to achieve success in international business, building a network isn't just enough. You need to work well with teams and other individuals as well. In an environment of international business management, collaborating with team members belonging to different cultures is really important. With BBA in International Business course, students can develop superior collaboration skills.


In the competitive business environment, students need to have the confidence to adapt and react to business situations quickly. Adaptive thinking skills enable the graduates to thrive successfully in the ever-changing business sector, making them well placed for success.


People these days tend to value the Emotional Quotient more than Intelligence Quotient. Hence, strong emotional intelligence is considered to be a highly critical skill for international business students. This skill properly influences different aspects of business interaction.
Suggested: Different Types of Bachelor Degrees Abroad: Top Bachelor Courses, Requirements and More
Requirements
International students seeking admission into the best bachelors of international business management colleges abroad have to fulfil the eligibility criteria and provide important documents for admission. Here is an overview of the qualifying criteria and other requirements for an international business degree abroad.
High school qualifications
Let's know these requirements in detail:


High School Qualifications
One of the common requirements for admission to international business undergraduate courses in different colleges is the completion of high school graduation. Students have to pass their 10+2 examination with an aggregate score of 60-75%.


English Language Test Scores
International students who don't have English as their primary language must submit their IELTS and TOEFL test scores. This important condition must be fulfilled for both visa and admission requirements. The IELTS score requirements are 6.0-8.0 and for TOEFL the range is between 95-105.


A valid passport and student visa are required for all international students to study the course of their choice at universities and colleges abroad. Also, students will have to apply for their VISA 3 months before their date of travel.
Suggested: Know About Entrance Exam for Abroad Studies


Documents Required to Apply for International Business Colleges Abroad
Admission to International Business programs abroad requires a set of documents. Some of these important documents are mentioned below.
Education transcripts of previous institutions

Standardised test scores

Letter of Recommendation

English Language Test Scores

Updated Resume or CV

Statement of Purpose

Valid Passport

Study Permit
Suggested: International Students Financial Requirements to Study Abroad
Top Scholarships
Scholarships are provided to students who are applying for an undergraduate degree in international business abroad. These scholarships provide financial assistance and aid to deserving students who want to fund their education abroad.


Star Education Fund at Monash University Malaysia
This scholarship is available for students who qualify according to the eligibility requirements set by Monash University in Malaysia.
Eligibility Criteria
Malaysian students who are not more than 25 years of age.

They must excel in sports or any other extracurricular activities. Students must also meet admission requirements (academic criteria and English language proficiency).

Amount/Benefit: 100% waiver for course fees.

International Student Endowment Scholarship at Belmont University, USA
International students taking part in an undergraduate degree program, regardless of their nationality, are considered for this scholarship.
Eligibility Criteria
International students with good academic records. Also, preference will be given to students of the Christian faith.

Students must also take part in an undergraduate program to be considered eligible for the scholarship.

Amount/Benefit: USD 1000- USD 4000
Merit awards for International Students at Doshisha University, Japan
International students undertaking an undergraduate program are offered this scholarship based on their merit. All freshly admitted students must exhibit exceptional academic credentials to qualify for this scholarship.
Eligibility Criteria
International students who are pursuing a bachelor's degree at Doshisha University will be considered eligible for the scholarship.
Amount/Benefit: 30-100% waiver for course fees.
Suggested: How to Get Full Scholarship to Study Abroad in 2022?
Work Opportunities
Students will find numerous opportunities to make their career after completing the international business undergraduate program. They can apply for jobs in different sectors such as accounting, entrepreneurship, communications, marketing, public relations, etc. Here are some details about the bachelor in international business salary scope for graduates.
| | |
| --- | --- |
| Job Titles | Average Salary Per Year |
| Financial Analyst | USD 60000-USD 65000 |
| Business Consultant | USD 51000 - USD 55000 |
| Business Analyst | USD 100,000 - USD 120,000 |
| Marketing Coordinator | USD 60,000 - USD 63,000 |
| Human Resources Officer | USD 52,000 - USD 70,000 |
Suggested: How to Work While Studying Abroad?
The undergraduate degree in the international business course introduces students to the basic principles of international business management. This course can open a world full of career opportunities for students. To get more information about the Bachelor's degree in International Business Administration abroad, consult our Yocket Professionals and get all your queries resolved.
FAQs
Ques. Is it worth pursuing a bachelor in international business degree abroad?
Ans. Yes, it is a wonderful opportunity to complete your international business program from abroad universities. Not only do these universities have good international connections but you can also find employment opportunities abroad after completing your course.
Ques. What is the duration of a bachelor in international business abroad?
Ans. The course duration for a Bachelor in International Business abroad is 3 to 4 years.
Ques. Can I work abroad after completing a bachelor's degree in international business?
Ans. There are several bachelors of international business jobs offered to students after completing their course. These jobs include
Financial Analyst

Business Coordinator

Human Resources Operator
Ques. What is the salary expectation after completing an undergraduate degree in international business abroad?
Ans. The Bachelor in International Business salary expectation is somewhere between $60000-$120000 per year, depending on the profession that you choose.
Ques. What is the average tuition fee for studying bachelors in international business abroad?
Ans. The tuition fee for pursuing an international business bachelor's degree at some of the best universities abroad is between USD 5000 to USD 70000.