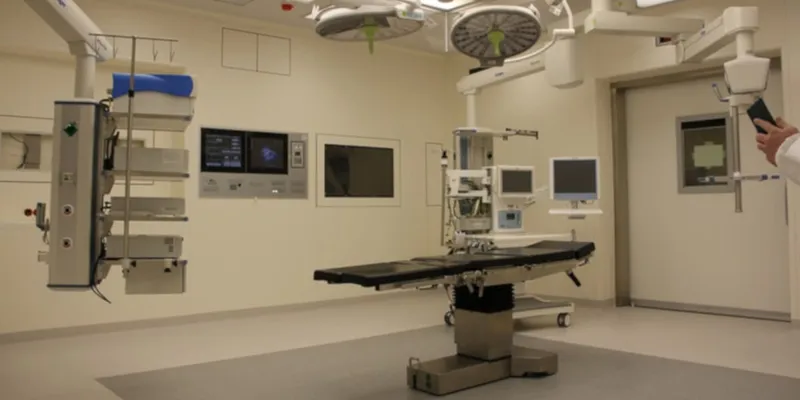 Bachelors in Biomedical Engineering Abroad
Overview
Biomedical engineering is a branch of engineering that applies the principles and design concepts of engineering to healthcare and medicine. It aims to bridge the gap between engineering and medicine, by applying the design and problem solving methods of engineering to medical sciences in order to achieve advanced healthcare treatment, thereby contributing to the development of numerous revolutionary and life-saving innovations
Biomedical Engineers are at the forefront of research and development in the healthcare sector to innovate technologies and processes for the benefit of mankind. Society's general shift towards everyday utilisation of machinery and technology in all aspects of life has led to an increased demand for the same in healthcare. The combination of engineering principles with biological knowledge to address medical needs has contributed to the development of several life-saving innovations.
If you find yourself equally interested in the fields of biological science as well as technological research, a Bachelor's program in Biomedical Engineering will give an ideal kick off to your career in this field. Biomedical engineers deal with medical devices such as imaging equipment, biocompatible materials such as prostheses or therapeutic biologicals, or processes such as regenerative tissue growth. It is a vast discipline with multiple areas of focus, thus, a Bachelor's program will help you navigate the domain in its entirety and develop the required skill-set.
Course Structure
To become a successful Biomedical Engineer you will come across a wide range of courses during the Bachelor's program to help you develop a robust knowledge base and the essential technical skill-set. Below is the list of core courses in Bachelor's in Biomedical Engineering:
Maths
Molecular Biology
Chemistry
Physics
Genetics
Computer Programming
Course Subjects
Biomedical Engineering is a multidisciplinary field and thus, to excel in the same you must have a sound understanding of the required subjects to leverage the Bachelor's program to its fullest. Following are the subjects required for Bachelor's in Biomedical Engineering:
Biology
Chemistry
Physics
Algebra
Calculus
Geometry
English
Mechanical Drawing
Electricity and Electronics
Computer Skills
Top Specializations
Common Biomedical Engineering specializations :
Bioinstrumentation.
Biomaterials.
Biomechanics.
Clinical Engineering.
Cellular, Tissue, and Genetic Engineering.
Medical Imaging.
Orthopedic Bio-engineering.
Rehabilitation Engineering.
Core Skills
Biomedical engineers should also possess the following specific qualities:
Analytical skills. Biomedical engineers must be able to analyze the needs of patients and customers to design appropriate solutions.
Communication skills.
Listening skills.
Math skills.
Problem-solving skills.
Top Scholarships
Biomedical Engineering scholarships 2021 - 2022
Korean Government Self Finance Support Announced
The South Asia Scholarship - University of Dundee UK 2021-2022
New Zealand Aid Programme 2021-2022 Scholarships for international students
Global Korea Scholarship - Funded by Korean Government
Work Opportunities
Some career possibilities after earning a Bachelor's degree in Biomedical Engineering are:
Manufacturing Engineer
Physician
Software Engineer
Researcher
Quality Engineer