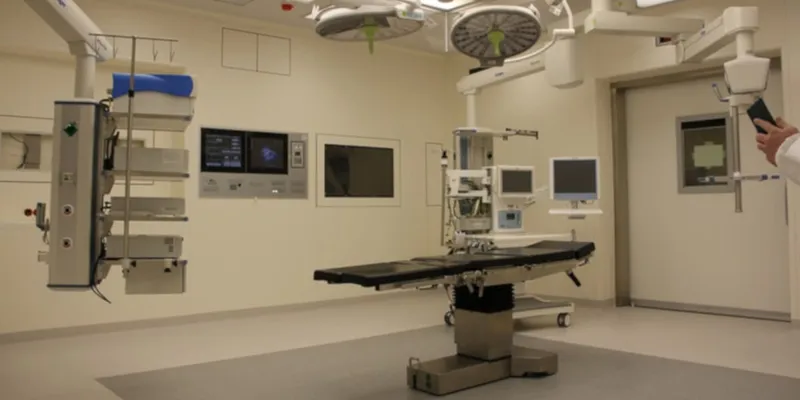 Bachelors in Biomedical Engineering Abroad
Overview
The term "biomedical engineering" describes the use of engineering to advance biology and medicine. Most advancements in diagnosing, observing and treating medical diseases are attributed to biomedical engineering. Although the field of biomedical services is not recent, it has just recently been acknowledged as a legitimate academic area. The subjects in BTech in biomedical engineering span various disciplines, including pharmaceutical engineering, bionic limbs, and implants.
B Tech in Biomedical students will learn human physiology and biology while developing a theoretical and applied grasp of engineering systems. You'll focus on creating technical solutions to aid in treating medical issues, such as sophisticated prosthetics, surgical robots, diagnostic tools, and artificial organs. Studying biomedical engineering overseas can be the best choice if you're interested in engineering that interacts with the human body. There are many places you can study abroad because universities offer biomedical engineering all around the world.

Why Study B Tech in Biomedical Engineering Abroad?
A btech in biomedical engineering will give the best start to your career in this subject if you find that biological science and technical research interest you equally. Medical gadgets like imaging equipment, biocompatible materials like prosthetics or therapeutic biologicals, or procedures like regenerative tissue growth are all things that biomedical engineers work on. A bachelor's degree program will enable you to traverse the field as a whole and acquire the necessary skill set because it is a broad subject with several areas of emphasis. There are numerous advantages to studying abroad. These consist of
Demand for bioengineers is high:

Bioengineers are best suited to address these escalating demands because the global population is aging and wealthy nations have low birth rates. Bioengineers are required to accelerate the development of medical technologies like 3-D printing and microelectromechanical systems (MEMS). The need for bioengineers is rising across many nations.

Opportunities for internships:

Many colleges offer their BioMed students a wide range of internship options. For instance, the University of Illinois at Urbana-Champagne encourages its students to engage in research projects over the semester or during breaks. You could even decide to spend a semester abroad to gain a deeper grasp of the subject and how it is used and taught in other cultures.

Career options:

Biomedical engineers are employed in prestigious pharmaceutical businesses, hospitals, research institutions, governmental agencies, universities, and many more places since this vital is highly sought-after. Biomedical engineers may work in various settings, such as conducting performance tests on new or proposed goods, researching, serving as technical consultants, developing new medical equipment, etc. You never know what doors will open once you graduate because this industry is still developing!
Course Structure
Innovating technology and procedures for the benefit of humanity is a top priority for biomedical engineers in the healthcare sector. The broad change in society toward routine use of equipment and technology in all spheres of life has raised the demand for it in healthcare. let's discover the course structure of a B Tech in Biomedical Engineering abroad.
Duration- Like other undergraduate degree programs, the B Tech in Biomedical Engineering abroad takes 3 years to complete.
Course Subjects
Most biomedical engineering programs consist of core modules and electives that you can pick. Although each university will have its distinct curriculum, the following are some of the most typical b tech biomedical engineering subjects you'll take:
Mathematics for engineering

Programming

Mechanical systems

Human anatomy and physiology

Biological medical science

Medical biophysics

Medical instrumentation

Mechatronics
Top Specializations
B tech in biomedical technology colleges abroad offer a wide range of specializations. The list of popular specializations under the b tech biomedical engineering subjects:
Bioinstrumentation.

Biomaterials.

Biomechanics.

Clinical Engineering.

Cellular, Tissue, and Genetic Engineering.

Medical Imaging.

Orthopedic Bio-engineering.

Rehabilitation Engineering
Core Skills
Besides having all the eligibility, students pursuing B Tech in Biomedical Engineering need to have certain skills that the university expects. Some of the skills are-
Analytical abilities: Biomedical engineers must analyze and comprehend client and patient needs to develop suitable solutions.


Creativity: There are times when going beyond the ordinary or thinking creatively is necessary to develop innovative and integrated advancements in medical technology.


Communication skills: Communication skills are important because you will occasionally work with patients and almost always be part of interdisciplinary teams. Consider other people's suggestions and include them in your while solving problems.


Knowledge of Maths: Calculus principles and other complex mathematical approaches, including statistics, are necessary for biomedical engineers to use when analyzing, designing, and debugging their work.


Problem Solving Skills:

Your ability to solve problems in complex biological systems will be necessary because what may work to solve one issue may have unintended consequences for the patient.
Requirements
The best Biomedical Engineering programs frequently ask prospective candidates to provide evidence of their prior academic success, particularly in humanities-related disciplines like history and literature. Students in undergraduate and graduate programs must submit a copy of their academic records along with any exam scores.
You'll almost certainly need to submit an essay to complete your application. Mentioned below is an overview of B Tech Biomedical Engineering eligibility abroad:
High School Certificate

Language Proficiency Score Requirements

Passport and Visa
Let's get into the details


High School Passing Certificate
Students must submit their 10+2 passing certificate, having subjects including History, Political Biomedical Engineering, Basic knowledge of Mathematics and Biomedical Engineering, Economics, Sociology, Classics, and HumanitiesBiology, Chemistry, Economics, English, French, Geography (Fredericton campus only), German (Fredericton campus only), History, Math and Physics (minimum score of 6 is required in Physics on the Fredericton campus). The average passing score should be 70%. English Language and Literature, etc.


Language Proficiency Score Requirements
Since many Biomedical Engineering degrees are taught in English, international students must also demonstrate their English language skills. Different universities have different score requirements. The average B Tech Biomedical Engineering eligibility score requirements are:
You need to have a valid passport and student visa to apply for bachelors in biomedical engineering degree as an international student abroad. A college acceptance letter is necessary for the application. So, make sure you can apply for it at least three months before departure.
Read: Everything You Need to Know about International Student Visa

Documents Required to Apply for BTech in Biomedical Engineering Abroad
Admission to B Tech Biomedical Engineering programs abroad requires certain documents. Since different universities from different countries may ask for some additional ones, here is the list of some of the most common documents below:
Completed application form

Proof of application fee (If applicable)

Entrance exam requirements

Letter of recommendation

(LOR)

Official academic transcripts translated into English

A valid passport and VISA

Evidence of English language proficiency test scores

Admission Process for BTech in Biomedical Engineering Abroad
Here is your step-by-step guide for the common admission process to get admission at one of the best btech in biomedical colleges:
Search for the best universities offering bachelor's degrees in Biomedical Engineering.

Check out the university's official website page to get all the required information for admission purposes.

Upload all scanned documents such as transcripts, high school certificates, test scores, etc.

Fill out the application form and pay the application fees.

Attend the interview as a part of the admission process from the university.

Once you get the admission letter upon clearing the interview process, you can proceed with the study visa

Lastly, pay your tuition fees after reading all the terms and conditions of the university carefully.
Top Scholarships
Scholarships are one of the most effective means of funding your education abroad. As an international student, you can apply for scholarships that offer decent benefits to assist them with your studies and expenses. Here are some of the most popular Bachelors in Biomedical Engineering scholarships abroad:

British Chevening Scholarships 2023


Chevening Scholarships, offered by the UK government, is supported by partner organizations and the Foreign and Commonwealth Office (FCO). The program awards master's degrees in any field from any UK university to outstanding scholars with leadership potential worldwide.

Amount:

full tuition fee support, monthly allowance, etc.

New Zealand Aid Programme Scholarships 2023 for international students


New Zealand Aid Programme 2023 Scholarships are available to students from all Commonwealth nations and overseas. The scholarship aids students in enrolling in undergraduate, Ph.D., bachelor's, master's, and postgraduate level programs in a wide variety of subjects at the University of Auckland, Auckland University of Technology, Lincoln University New Zealand, Massey University, University of Otago, University of Waikato, and Victoria University of Wellington, depending on their nationality.

Amount:

20,000 USD (

15,98,298

INR)

Global Korea Scholarship


You will facilitate international educational exchanges and goodwill between nations by allowing international students to get higher studies in undergraduate and graduate programs at higher educational institutions in the Republic of Korea.

Amount:

10,000 USD (198,583 INR).

ANU Chancellor's International Scholarship


Students from all around the world have the chance to apply for one of the numerous undergraduate and graduate scholarships that are offered through the ANU Chancellor's International Scholarship. The scholarship aims to draw a variety of exceptional overseas students to begin their studies at ANU. Academic merit is considered when making a decision. A candidate's position on the merit list will be determined by converting the qualifications submitted for admission to the university to the common scale. The qualification that served as the foundation for admission will be utilized to rank eligible applicants who possess multiple qualifications.

Amount:

Instead of the regular deposit amount shown on the admissions offer letter, recipients only need to submit a reduced tuition deposit of AUD 10,000. The scholarship will provide a 25% or 50% tuition fee discount, as mentioned above.
Read: Top Scholarships to Study Abroad

Cost of Studying Bachelors in Biomedical Engineering Abroad
Prior to finalizing your dream of studying abroad, it is imperative that you gather all the information you need regarding b tech biomedical engineering fees. In general, the overall cost of studying at the best universities for B Tech Biomedical Engineering abroad can be divided into two categories: tuition fees and cost of living.

Tuition Fees
In general, the tuition fees for bachelor of technology in biomedical engineering will range between 20,585 USD to 62,922 USD (16,44,646.81 INR to 5,000,000 INR) based on the institution. Depending on the country and region, the b tech biomedical engineering fees varies greatly between universities and colleges. Therefore, the tuition fee for a Bachelors in Biomedical Engineering in an abroad university depends on the country in which you enroll.

Cost Of Living
Having an understanding of the average living costs abroad is an essential part of your financial planning. The cost of living abroad ranges from 20,000 USD to 27,000 USD (1,588,570 INR to 2,144,610 INR) per year (B Techsed on living arrangements and individual choices). Thus, in order to survive as an international student, you must manage your expenses effectively.
Work Opportunities
You can pursue practically any career with the transferable skills you'll gain with a Biomedical Engineering degree. The Bureau of Labor Statistics projects that the Biomedical Engineering stream will increase by roughly 22% by 2022. b tech biomedical engineering salary will typically be around 136,680 USD (1,09,30,504.62 INR). The pay scale will be relatively large in fields like management, science, and technical consulting services, which interact with the entire nervous system. With so many employment options, specializations in a particular area will pay more.
Here are some of the popular b tech biomedical engineering jobs with average b tech biomedical engineering salary:
| | |
| --- | --- |
| B tech Biomedical Engineering Jobs | Average Annual Salary |
| Assistant Pharmacist | 54,760 USD |
| Assistant Pharmacy Director | 93,750 USD |
| Bioinformatics Scientist | 86,550 USD |
| Bioinformatics Technicians | 112,690 USD |
| Food Processing Engineer | 82,510 USD |
| Marine Engineer | 86,759 USD |
Read: How to Work While Studying Abroad?
Biomedical Engineering includes a wide range of topics like biochemistry, molecular biology, anatomy, and pharmacology, contributing significantly to studying and treating mental and other neurological problems. Anywhere you decide to study Biomedical Engineering abroad, the experience will help you develop your critical thinking skills and knowledge of the subject. Therefore, individuals who wish to take their studies seriously and position themselves for future professional success might consider earning a Biomedical Engineering degree overseas. To know more about your desired destination and target Universities, connect with professional consultants at Yocket today!
FAQs
Ques. Which university has the best B Tech in Biomedical Engineering program?
Ans. Here are the best colleges offering B Tech in Biomedical Engineering: Harvard University, University of California--San Francisco, Massachusetts Institute of Technology, Stanford University, University College London, Johns Hopkins University, Columbia University, etc.
Ques. What is B tech Biomedical Engineering scope??
Ans. The most valuable "transferable work skill" is Biomedical Engineering. Biomedical Engineering is an excellent option for post-graduate study and a professionally rewarding career. According to Learn, the U.S. Bureau of Labor Statistics predicted a significant increase in demand for jobs in the Biomedical Engineering field. Jobs in behavioural Biomedical Engineering, such as those for medical scientists and neuroscientists, are expected to expand by 13% between 2012 and 2022.
Ques. What is the duration of a Bachelors in Biomedical Engineering abroad?
Ans. Generally, the B Tech Biomedical Engineering duration abroad depends on the location and universities you choose to study. The average duration of B Tech Biomedical Engineering is 3 years.
Ques. What are the popular specializations for Bachelors in Biomedical Engineering abroad?
Ans. The popular specializations for Bachelors in Biomedical Engineering abroad are Bioinstrumentation, Biomaterials, Biomechanics, Clinical Engineering, Cellular, Tissue, and Genetic Engineering, Medical Imaging, Orthopedic Bio-engineering, Rehabilitation Engineering, etc.
Ques. How much money do neuroscientists make?
Ans. Although Biomedical Engineering majors' starting salaries are about average for all majors, by the middle of their careers. The average pay is USD 74,025 (59,19,890.29 INR).