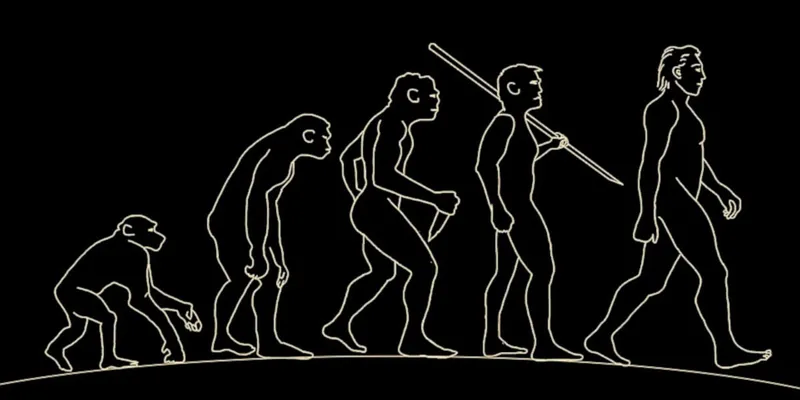 Bachelors in Anthropology Abroad
Overview
Bachelor of anthropology is a four-year undergraduate program that deals with the social, environmental, cultural and material aspects of human beings and their evolution. It embraces you with the study of contemporary human-environment interactions and human evolutions as well as human, environmental and social relationships with the evidence of people's construction in this material world.
An anthropology professional is tasked with the responsibility of conducting research to find solutions and testing hypotheses about human behavior and its culture. If you are interested in archaeology, history, culture, and society, and looking to explore some paths aligned with the domain, a bachelor degree in anthropology will be an apt choice for your career.
Along with studying anthropology, a bachelor degree can help you to develop skills in research, communication, and critical thinking that can be immensely helpful in several professional settings. Bachelor in anthropology abroad will develop an insight into the differences with an understanding of evolution, gaining you a new perspective that is particularly valuable for employers across a wide range of businesses.


Why Study Bachelor Anthropology Abroad?
Before we get into the details of bachelor in anthropology abroad, let's understand why studying anthropology courses in foreign institutions is preferred among international students. Some of the reasons to pursue this program abroad are:
Opportunities:

Anthropology studies about human evolution in an international context. Studying this degree abroad opens doors to travel globally. After graduation, you have the option to live and work among various organizations across the world, researching how they stay. You also have the opportunity to get work experience abroad with field trip opportunities.
Flexibility:

The bachelor in anthropology degree has flexibility with several sub-disciplines which you can choose based on your interest. Its main fields are archaeology, physical anthropology, linguistic anthropology, and socio-cultural. Having this flexibility with the subject means you are sure to get your preferred niche.
Broad range of careers:

After completing anthropology courses, graduates may have a broad range of career paths in several sectors. An anthropologist can work in academia, businesses, government, etc. The jobs after BSc anthropology, along with a specialization in archaeology, entomology, primatology, etc are immense.
Demand:

Although the career scope after anthropology courses is vast. There is a wide range of bachelor of arts in anthropology jobs which are going to increase in the future. The employment of anthropologists or archaeologists is expected to grow by 7% from 2020 to 2030. Similarly, other jobs like archivists, curators, and museum workers are projected to increase by 19 percent in 2030.
Suggested: What are Perks of Studying Abroad?
Course Structure
The anthropology course is the study of human evolution, seeking to understand individual and group behavior with the application of scientific methods. It explores humanity from its starting origin to the cultures and societies. Let us look at the course structure of an anthropology bachelor degree abroad:
Duration:

Bachelor in Anthropology from top abroad institutions is of 3 to 4 years duration, as duration, just like other undergraduate degrees. The course also comes with placement in the fourth year that allows you to apply and increase academic knowledge while enhancing employability opportunities.
Course Subjects
The core curriculum combines archaeology examination of material evidence from the past and present with human development and contemporary culture and societies. The list of courses included in the program are:
Forensic Anthropology and the Archaeology of Death

Contemporary Issues in Human Geography

Psychological Anthropology

Forensic Pathology

Human Palaeontology

Anthropological Linguistics
Top Specializations
The colleges abroad offer a wide range of specializations for bachelors in anthropology. You can choose any of the specializations that will prepare you with a focus on an archaeology degree. Some of the popular specializations for an Anthropology degree in foreign countries includes:
Archaeology and Anthropology

Sociology and Anthropology

Anthropology and Human Evolution

Cultural Anthropology and Development Sociology

Biological Anthropology

Linguistics Anthropology
Suggested: Guide to Popular Courses for International Students Abroad
Core Skills
The academic requirements and documents are surely the most important for getting admission into the anthropology course abroad, but there are some other requirements that the university asks you to have. Let's have a look at them:


Ability to Gather Information
The bachelor of anthropology involves the study of past and present human evolution, its behavior, and various socio-cultural things. Studying this course requires students to gather information quickly. It is a process of acquiring knowledge of a specific subject.


Research
Anthropology requires a specific type of research. It is a process of detailed and methodological investigations into several areas of study. If you want to start your career as an anthropologist, you must have the ability to locate, search, organize, and use or present information that is relevant to a particular topic.


Engage in Reading
Active reading is a key element of anthropology. This requires your deepest concentration and focus to lead to an improved understanding of information. To be engaged in reading, you get the ability about the methodology used in the research papers, the evidence presented in them, and much more.
Requirements
The admission requirements and eligibility to pursue a bachelor's degree abroad vary based on the university and its location. However, every university follows certain requirements for every anthropology bachelor's degree for international students, which have been given in this section:
Educational Qualifications
English Language Proficiency
Passport & Student Visa

Educational Qualifications
A high secondary certificate or completion of class 12th is necessary to study for a bachelor's degree abroad. You must have completed your 12th level of education from a recognized institution. A minimum score of up to 80% is considered collective in getting into top colleges.

English Language Proficiency
Another requirement one must have to fulfill for studying abroad is language proficiency. If you are from a non-native country and have not completed previous academics in English, you need to appear in the language tests before getting admission. These language tests can be in terms of TOEFL, IELTS or PTE etc. The minimum scores of two popular tests Accepted in every country are:

Passport & Student Visa
Having a copy of your passport and student visa are must for international students to study abroad. You must obtain a student visa based on the country you want to study. Also, make sure that you can apply for a student visa after getting the acceptance letter from the university.
Suggested: Everything You Need to Know about International Student Visa


Documents Required to Apply for Bachelor Anthropology Colleges Abroad
Completing the above mentioned eligibility criteria is not the only requirement you must have to submit some essential documents in application submission to create a strong profile. These documents include:
Higher education certificate

Academic transcripts

Language entrance scorecards

Proof of financial resources

Student Visa

Photo Identity

Admission Process for Bachelor Anthropology Abroad
After reviewing the prerequisites of bachelor in anthropology abroad. The next step is the admission process of the program. Although, the application timeline of different universities varies. But most of them generally accept the applications on three or four intakes i.e. fall, winter, summer and spring seasons. Once you have decided the timeline, the next step is the admission procedure which is given below:
First search the university and make a list of top universities offering the course.

Visit their official website and check out the timeline as well as requirements.

Gather all essential information regarding the international admission of the university.

Fill up the university application and pay the required fees.

Submit every document asked in the application form.

After completing the above procedure, wait for the university's decision. Some may require an interview process.

Once you clear the interview, you will get the acceptance letter. Accept the letter while paying the depositary fees.
Suggested: Know About Entrance Exam for Abroad Studies
Top Scholarships
The scholarship is the best way for students to fund their education. These scholarships are offered by various universities and some of them are external sources. Here we have given some scholarships for international students to study bachelors in anthropology abroad:

Antonio J. Waring Jr. Anthropology Endowment Scholarship


Graduating high school seniors and undergraduate students who have declared anthropology as a major in the University of West Georgia. Students must have enrolled in at least 12-semester coursework.

Amount/ Benefits:

1,500 USD per semester

ACI Foundation Scholarship


Awarded to undergraduate, masters, and PhD international students. Must be proficient in English language, if it is not the native language, a written statement is required to be attached with the application attesting this proficiency.

Amount/ Benefits:

10,000 USD to 15,000 USD

Charles Mackie Scholarship


This scholarship is for international students progressing from an undergraduate degree programme in a History, Classics or Archaeology discipline at the University of Edinburgh. Must have received a 2.1 or first-class honors undergraduate degree.

Amount/ Benefits:

Tuition Fees waiver

Academic Excellence Scholarships


This scholarship is awarded to international students of University of Newcastle studying in the Faculty of Science and who have achieved good academic records.

Amount/ Benefits:

10,000 AUD

Bachelor of Arts International Scholarship


For international students studying at the University of Melbourne with a minimum ATR of 90.00 or equivalent marks. Must be from an eligible country with a good academic record.

Amount/ Benefits:

5,000 AUD

University of Alberta International Country Scholarship


Awarded to international students on the basis of their first-year merit in undergraduate on a study permit.

Amount/ Benefits:

5,000 CAD
Suggested: Know About Top Scholarships to Study Abroad


Cost of Studying at Bachelor Anthropology Abroad
The cost of studying is an important aspect of enrollment in any study abroad institutions in any program. These costs are determined by various factors. The tuition fees of bachelor of anthropology abroad and the costs of living in the country requires higher investment for international students. Let's discuss about them:


Tuition Fees
The tuition fees of some of the best colleges offering anthropology bachelors abroad range from 12,000 USD to 56,000 USD per year. However, countries like Germany charge only minimal or no fees in their public institutions. But other countries such as the US, UK and Australia have comparatively higher fees.


Cost of Living
Apart from the tuition fees of an anthropology bachelor degree in institutions abroad, you also have to bear the living costs in that country. It will mostly depend on the lifestyle you choose. On average, you have to spend around 10,000 USD to 30,000 USD per year on your cost of living. These include accommodation, food & materials, stationery, transportation, etc. Lastly, it's all about how you can manage your expenses as an international student while studying.
Suggested: Cost for Studying Under Graduation Abroad
Work Opportunities
Post completion anthropology bachelor's from abroad institutions will develop a broad range of subject-specific skills in humanities and the sciences that prepares you for a range of career opportunities. This could lead to jobs after BSc anthropology in the commercial archaeology or heritage sector like in museums or archives and in various anthropology departments and companies.
Some of the bachelor's in anthropology jobs along with the average salary are:
| | |
| --- | --- |
| Job Profile | Average Salary |
| Museum Curator or Archivist | 44,309 USD |
| Public Relations Specialist | 42,427 USD |
| Market Research Analyst | 52,500 USD |
| Anthropologist | 50,192 USD |
| Social or Community Service Manager | 51,048 USD |
| Survey Researcher | 49,454 USD |
Suggested: How to Work While Studying Abroad?
So that is all about bachelor in anthropology abroad in foreign countries. You will have the opportunity of getting an education from highly esteemed universities and instructors whose knowledge may give you a promising career ahead. If you are looking to study this course but are confused in deciding which country and institute suit you, do connect with our Yocket Professionals.
FAQs
Ques. What is a BA in anthropology?
Ans. An anthropology major is the study of humanity, seeking to better understand an individual and group behavior through the application of scientific methods. This is a dynamic field of study that keeps on advancing with this evolving human society and culture.
Ques. Is a Bachelor's in anthropology worth it?
Ans. Graduates with an anthropology degree are well suited for a career in a number of fields such as health care, museum creation, social work, international development, non-profit management, commercial companies etc.
Ques. Where can I study anthropology in Europe?
Ans. The anthropology courses in Europe can be pursued in universities like
University of Cambridge

University of Oxford

University College London

The London School of Economics and Political Science (LSE)

SOAS University of London
Ques. What are the 4 major fields of anthropology?
Ans. The four majors fields of anthropology are
Archaeology

Bioanthropology

Linguistic Anthropology

Social-Cultural Anthropology
Ques. Is anthropology a social science?
Ans. Anthropology degree is a part of social science that studies the past and present of humans and societies, looking at the patterns of behavior and cultural meanings. This also includes how language has an effect on our biological development.