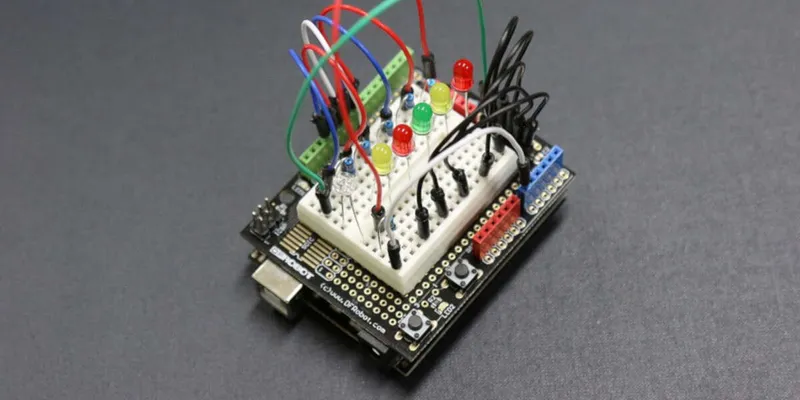 Bachelors (BSc) in Applied Physics Abroad
Overview
A bachelors in applied physics incorporates coursework from computer science, chemistry, or engineering with the application of physical theories to solve various problems around us. The program is designed to get you interested in areas like equipment communications design instrumentation, data acquisition, and high technology with the aim to provide technological evolution and bridge the gap between engineering and pure physics.
Physicist professionals are tasked with the responsibility of new scientific phenomena and exploring their uses for the benefit of human beings. This process also results in the development of many new technologies to solve engineering problems. So, if you find yourself in scientific research and practical problem solving, a bachelor of applied physics can be an apt choice to begin your career.
Studying BSc in applied physics abroad exposes you to analyzing practical problems using your skills to solve them in a better way. This degree empowers to thrive in today's ever-increasing interdisciplinary graduate program and career fields. Aspiring individuals who want to start their careers by combining fundamental research in physics for solving real-world problems abound in this world.


Why Study Bachelor Applied Physics Abroad?
Pursuing undergraduate degrees abroad is popular as it offers the best education along with building your skills in the respective field. Moreover, you will also get the best job scope which is vital once the program completes. Some of the other reasons why to study a bachelor degree in applied physics abroad are:
Top Universities:

Many top universities across the world are popular specifically for applied physics majors. A majority of them are from countries like US, UK. These universities offer bachelors in applied physics with pioneering courses and research which are carried out in close collaboration with industry partners worldwide. It provides a great learning experience with skills and knowledge that are highly relevant to the needs of the industry.
Great environment:

Studying abroad also gives custom-built observatories recognized by the International Astronomical Union, a radio telescope, technologies like microscopes, a scanning tunneling microscope, and an ionizing radiation laboratory. This ensures to get the practical experience required to pursue a successful career ahead.
Career Opportunities:

The BS applied physics jobs in countries like the US, UK or Australia are vast. As per US Bureau of Labour Statistics, the employment outlook of physicists and astronomers is expected to grow by 4.4 percent from 2020 to 2030. Similarly, as per JobBank Canada, it is 5 percent with a total of 11,900 job seekers in 2019-2029.
Suggested: Benefits of Studying Abroad
Course Structure
Applied Physics is a professional specialization that involves the application of many physical theories to solve our problems in the engineering and technological fields. Let us look at the course structure of a bachelors in applied physics abroad:
Duration:

Bachelor in applied physics from top abroad institutions is of 3 to 4 years duration, as duration, just like other undergraduate degrees. Some universities offer the program with co-op placement opportunities.
Course Subjects
This is an in-demand media degree that will shape your skill set in problem solving and technology. Apart from electronics, computational physics, statistical physics Bachelor in Applied Physics Abroad includes core courses like:
Statistical Physics and Thermodynamics

Physical Chemistry

Programming

Engineering Analysis and Design

Computer Science

Materials Science

Acoustics

Medical Physics
Top Specializations
Bachelor in Applied Physics degree abroad offers a wide range of specializations. You have the option to choose the one that suits you the best. The list of some popular specializations for an Applied Physics degree in foreign countries includes:
Engineering Physics

Geophysical Physics

Mathematical Physics

Material Physics and Nanotechnologies

Physics for modern technology

Biological Physics

Advanced Physics
Suggested: Guide to Popular Courses for International Students Abroad
Core Skills
Apart from your academic documents and other requirements, your soft skills also play a major role in your admission process. You must do some personal preparation before getting into the university. Let's have a look at them:


Information Technology
The information technology packages for the retrieval of information and analysis of data in the world. This shows the fluency at a level needed for the project work, such as familiarity with the programming experience, simulation software, or use its knowledge for manipulation and numerical solutions of complex problems.


Engineering Science
Having good knowledge of engineering science plays a key role in pursuing applied physics. This unique knowledge and interdisciplinary skills in engineering science allow merging the multidisciplinary resource to propose and develop innovative, enduring solutions and transform the latest scientific discoveries to enable new technologies.


Thinking and Reasoning
Physics is a subject in which principles are used in solving many complex problems. These skills denote not only the well-established critical thinking skills of analysis, evaluation, and synthesis but also a far wider and more extensive range of thinking skills, including problem-solving, creative thinking, and information processing.
Requirements
When you are pursuing a bachelor of applied physics, there are a set of admission requirements, but here we have compiled a few of the common requirements that all universities tend to have. Some of these are:
Higher Secondary Education
Language Score Requirements
Passport and Student Visa
Let's discuss each one below:

Higher Secondary Education
You must have a higher secondary certificate in order to be eligible for a bachelor's degree in any institution abroad. For admission to one of the best Applied Physics colleges abroad, a minimum score between 60% to 80% is essential.

Language Requirements
International students whose first language is not English or who haven't received their previous academic education in English instructions are required to submit language proficiency tests. These scores can be in terms of IELTS or TOEFL. This is an important criterion that you must fulfill for both admission and the visa. The minimum scores of both tests are given below:

Passport and Student Visa
A valid copy of your passport and student visa is mandatory to study for any program at any university abroad. You can apply for your visa after receiving the acceptance letter. Do keep in mind to apply for it at least three months prior to your travel date.
Apart from these requirements, some of the universities also ask for additional things. Make sure you can check universities' official websites to understand any specific admission requirements for the program.
Suggested: Everything You Need to Know about International Student Visa


Documents Required to Apply for Bachelor Applied Physics Colleges Abroad
Other than the admission requirements, you must have a set of documents to pursue bachelors in Applied Physics abroad in top colleges. These may includes:
Higher education certificate

Academic transcripts

Language entrance scorecards

Proof of financial resources

Student Visa

Photo Identity
Having these documents ready with you is a great way to plan before the start of your application for a BSc in applied physics.


Admission Process for Bachelor Applied Physics Abroad
The application process of different universities abroad are accepted in four intakes i.e. fall, winter, spring, and summer. Different countries have different intakes applications. However, the exact process may differ from university to university, a generalized flow will help you to get a smoother procedure.
First, shortlist the university and the specialization you want to study.

Browse each university's official website and read its guidelines carefully.

Go through the application form.

Fill up the desired application form and pay the fees.

Submit all the required documents and some of them given above.

Check for the admission status on the university website.

Once you get the acceptance letter, acknowledge the form by submitting the depository fees.

You can apply for your visa after getting an acceptance letter.
Suggested: Know About Entrance Exam for Abroad Studies
Top Scholarships
While studying a bachelor degree in abroad institutions, sometimes it's tuition fees become a major obstacle in completing the degrees. So, in this case, scholarships play a key role in helping you to manage the expenses. These scholarships are offered by both universities or some external bodies. Some of the scholarships you can refer to study a BSc in applied physics are given below:


Bershadsky Family Scholarship in Science or Engineering


Offers to several undergraduate students studying in Princeton University of any nationality in science and engineering subjects.

Amount Benefits:

scholarship amount varies.

University Merit Scholarship


Different universities offer merit scholarships to their incoming students based on their academic excellence, extracurricular excellence, and their leadership qualities.

Amount Benefits:

Varies

2,000 USD to 10,000 USD

Maths and Physics Undergraduate International Scholarships in UK


Opens for both UK and international students who are studying any undergraduate degree program in Maths and Physics courses in the universities and colleges of the UK.

Amount Benefits:

5,000 Euro

Dr Edward Ward Scholarships


Undergraduate students at the University of Sheffield are eligible for this scholarship. You must have to meet the eligibility criteria and intend to study a course in the Department of Physics and Astronomy,

Amount Benefits:

1,200 Euro per year.

Edna Briggs Scholarship in Physics


Enrolled full-time in the second year in an undergraduate Science degree at the University of Sydney. Have at least 12 credit points of 2000-level Physics units of study in your second year of enrolment with the highest marks.

Amount Benefits:

5,250 AUD

Honours Scholarship in Terahertz Photonics


An unconditional offer of admission or currently enrolled in Physics Honors. Students have achieved a distinction average or equivalent in undergraduate studies.

Amount Benefits:

5,000 AUD

SFU International Undergraduate Scholars Entrance Scholarship with Distinction


Students currently in final year of their high school and have grades in 90% range in courses required for primary program. Must demonstrate excellence in both academic and extracurricular activities.

Amount Benefits:

130,000 CAD
Suggested: Know About Top Scholarships to Study Abroad


Cost of Studying at Bachelor Applied Physics Colleges Abroad
The cost of study will give you a clear idea to international students regarding the amount to invest. If you are studying bs applied physics in any abroad institution, you must know about the study cost and living abroad. However, the cost is determined on two factors: tuition fees and living costs. Let's look at them:


Tuition Fees
The tuition fees for bachelors in applied physics abroad for international students vary with the university and its location. For instance, studying bs applied physics in USA or UK costs you between 23,000 USD to 57,000 USD. And in Germany, the tuition fees are much less than in other countries. The annual fee for physics bachelor in German university is around 5,000 Euro per year.


Cost of Living
Apart from tuition fees at some of the best bachelor degree colleges abroad, you also have to bear the living costs in that country. This cost depends on the lifestyle you choose. On average, the inclusive (accomodation, food, groceries, materials, transportation etc) is around 10,000 USD to 30,000 USD per year. At last, it is all up to you how you can manage your expenses as an international student while studying.
Suggested: Cost for Studying Under Graduation Abroad
Work Opportunities
When it comes to the jobs for applied physics majors, graduates must be vigilant and develop skills to get great employment opportunities. Some of the BSc applied physics jobs careers in research, industry, education, medicine and public. In fact, the majority of the graduates ultimately enter into some jobs which are not associated with applied physics.
Some of the job profiles after completing bachelor in applied physics from abroad institutions are:
| | |
| --- | --- |
| Job Profile | Average Salary |
| Physicists | 59,106 USD |
| Computer Systems Analyst | 60,713 USD |
| Research Assistant | 36,010 USD |
| Acoustic Consultant | 56,000 USD |
| Radiation Protection Practitioner | 50,705 USD |
| Assistant Physics Professor | 43,730 USD |
Suggested: How to Work While Studying Abroad?
Earning a bachelor's degree from one of the top institutions abroad can be both extremely difficult and much rewarding. The demand for professionals with pure physics knowledge and skills is great. This motivates the students to study and get expertise in their field. Therefore, if you are thinking of studying BSc in applied physics abroad but require guidance, do connect with our Yocket Professionals now.
FAQs
Ques. Is Applied Physics a good course?
Ans. Yes. A bachelor in applied physics is perhaps the best preparation for starting a career in general technological areas and is ideally suited for upcoming areas such as energy and nanotechnology.
Ques. Is it good to study bachelor in applied physics?
Ans. If you are much interested in practical uses of physics but are also interested in engineering, then you should consider the applied physics majors.
Ques. Is bachelor's applied physics cheap abroad?
Ans. This completely depends on the university and the country you are studying. On average, the tuition fees range between 11,000 USD to 57,000 USD annually for countries like the US, Canada, UK etc.
Ques. What are the core courses of applied physics bachelor's abroad?
Ans. The list of some core courses of bachelor of applied physics abroad are:
Advanced Calculus

Electronics

Modern Physics

General Chemistry

Differential Equations

Material Science

Nanotechnology

Nuclear Science
Ques. Is English proficiency necessary to get admission to the course?
Ans. If you are an international student, you have to submit any one of the language proficiency tests to study at abroad institutions. English is accepted at almost all universities in different countries.