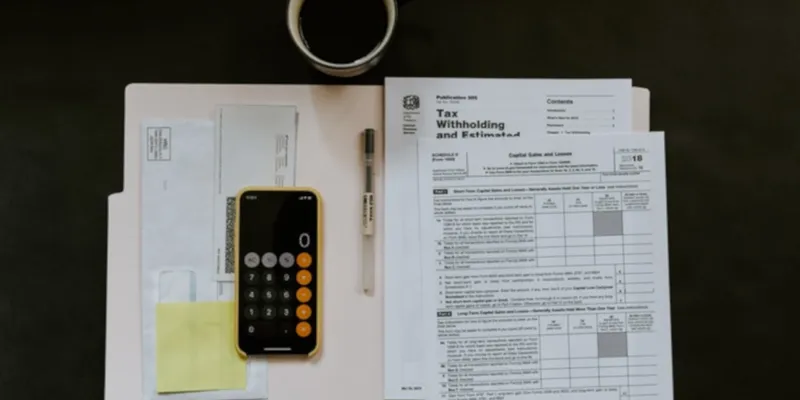 Bachelors in Accounting Abroad
Overview
Accounting is a promising career that deals with the analysis, and reporting of financial transactions involving economic entities like corporations and businesses. A finely drafted accounting book gives a clear picture about profit & loss of the company and helps including management, investors, and regulators to review the financial condition.
International students choose business and accounting courses to gain a thorough understanding of their chosen field. The career in this field starts from bachelors degree in accounting courses. There are top universities abroad that offer bachelor's degree in accounting giving students a complete insight of the field. Through the course, students will learn how to evaluate and present the financial data they have collected by methodically documenting, evaluating, and summarizing it using business theories.
Bachelors of accounting and finance colleges give students a great opportunity for students to learn and take up the challenges. It implies that you'll have more program options and that you'll be able to learn while taking in a completely different culture and way of life.

Why Study Bachelors in Accounting Abroad?
Accountants act as the backbone of an organisation, and every firm wants an experienced and degree certificate holder in accounting to handle the job. To land high-paying employment, students who want to pursue accounting as a career must concentrate, perform well in school, and earn their bachelors in accounting degree from a prestigious college or university abroad. By continuing your education at a top-tier college abroad, you can improve your credentials. Moreover, there are great opportunities in respective countries in the accounting field. Some of the reasons to pursue bachelors in accounting abroad-
Able to Apply Different Skills:

When you are learning accounting degree courses, you will learn different skills which you apply at work and personal life. Whether you are establishing your own company or working for a company, you can apply your understanding of concepts like profit and loss ratios, payroll administration, and other business-related ideas.
Highly Demanding Degree:

Courses under bachelors degree in accounting are highly in demand among international students. Once you complete the course, you can move to masters or any specialized course in accounting. Although bachelor of accounting subjects change, the area remains almost similar.
Have International Job Opportunities:

One of the best parts of pursuing bachelors in accounting abroad is you get exposure to different international opportunities. You will be practically exposed to international laws applied on accounting for companies. There are good bachelors in accounting jobs for students.
Gateway to MBA:

Bachelor's degree in accounting courses is the gateway to MBA courses. You will be well prepared for higher studies and prepare well for the MBA course offered by top international universities.
Suggested: Know About Top Reasons to Study Abroad
Course Structure
Depending on the university or country where you're attending, the bachelors of accounting subjects and curriculum may vary. A dual degree that combines the two topics and includes elements of finance is offered in some programs. There is minimal distinction between studying a BA and a BSc at the undergraduate level, while BSc degrees may place a greater emphasis on practical components.
Duration: Like any other undergraduate degree, the bachelors in accounting at the best international universities takes 3-4 years to complete. In many countries, the bachelor's in accounting course also involves work exposure for corporate accounting learning.
Course Subjects
The course topics included in the bachelor's in accounting cover all the present topics. Some of the courses covered are-
Financial reporting

Management accounting

Auditing theory and practice

Accounting information systems

Macroeconomics

Microeconomics
Top Specializations
There is a range of specialization courses offered by universities abroad for bachelors in accounting. Some of the specialization courses in bachelors for accounting in overseas include-
International Finance & Accounting

Law and Accounting

Accounting Information Systems

Business Law

Government and Not-For-Profit Accounting
Suggested: Guide to Popular Courses for International Students Abroad
Core Skills
Besides presenting your academic skills, documents and other requirements, to pursue a bachelor's degree in accounting you need to present some other skills including-

Basic Accounting Skills
You need to carry good accounting skills. When we talk about accounting skills, it is about being good at numbers and calculations. Irrespective of the challenging accounting task, you should be very good with numbers.

Proficiency in Accounting Software
The accountant's job includes using account reconciliation and popular spreadsheet software to a large extent. The general accountant should be proficient enough in software for managing projects, database reporting, analysis, financial statements, and compliance. You must be well-versed in tax software if you plan to prepare taxes.

Ability to Prepare Complete Financial Statements
Financial statements represent the overall commercial activity and financial situation. You should be able to prepare income statements, cash flow statements, and balance sheets before starting new employment. These statements provide a regular view of the financial health of your firm.
Requirements
Irrespective of the country you are seeking higher studies, to pursue bachelor's degree in accounting courses there are certain requirements you need to fulfill. The usual length of the course is around 4 years. There are three different requirements that are quite common-
High School Certificate

Language Requirements

Passport and Visa
Let us check them in details below:

High School Certificate
Students should provide diploma or upper secondary education in accounting and finance or relevant courses. The score should be around 50-60% with the CGPA of 4.0-6.0.

Language Requirements
IELTS, TOEFL, or PTE results are quite common for international students to pursue bachelors in accounting abroad. This is a crucial prerequisite that needs to be met for both visa and admission purposes. In general the score should be around-

Passport and Visa
All overseas students who wish to enrol in a bachelor's degree in accounting at any university abroad must have a current passport and a student visa. Do not forget to apply for your visa at least 3 months before the anticipated departure date.
Suggested: Everything You Need to Know about International Student Visa

Documents Required Applying for the Bachelor's Degree in Accounting Abroad
As a part of admission for the bachelor's degree in accounting courses, students need to provide some vital documents to the authority. Some of these are-
Higher education certificate

Academic transcripts

Language entrance scorecards

Proof of financial resources

Student Visa

Photo Identity

Admission Process for Bachelors in Accounting Abroad
To complete the admission process, you need to have all the required documents. Although there could be changes according to the country, but we have mentioned the common admission process-
Check the official university website to see if you match the eligibility requirements for your desired program.

Take a look at the important documents and permits that you need to submit along with your application.

Complete the online application form and pay the application cost.

After submitting your application, you can log in to the admission portal.

Meanwhile, you can gather all of the documents needed to apply for a study permit.

If you meet the required needs, the university invites you for the entrance exam.

The cut-off for the entrance exam is determined by the college administration. If an applicant performs well on the entrance exam and meets the cut-off, the next step is processed.

Once the university accepts documents and scores, you can get an acceptance letter from the applied university

After receiving an acceptance letter you can apply for the study visa
Suggested: Know About Entrance Exam for Abroad Studies
Top Scholarships
Since the fees for bachelor's degrees in accounting abroad differ, paying for the same can be difficult for many. One of the best ways to pay for your study abroad is to be eligible for a scholarship. There are various scholarships available for overseas students that provide respectable perks to assist their travel and academic endeavors abroad. Here are several well-known bachelor's degrees in accounting scholarships available abroad:

GREAT Scholarships- UK
GREAT scholarships are special grants for students from 18 different nations to study in a range of courses at UK institutions. All GREAT scholars will receive invitations to a welcoming event and a networking event as part of the program in the first and second semesters, respectively.
Amount- USD 9981 (INR 796831.33) covers tuition fees.

Lester B. Pearson International Scholarships- Canada
The scholarship covers four-year bachelor's degree study costs. It is offered to foreign students enrolled in undergraduate programs at the University of Toronto who have demonstrated academic achievement.
Amount: The amount may vary and covers tuition, books, and full residence support for four years.

Yale University Scholarships- USA
Yale University Scholarships offered by international students covers the entire undergraduate cost. You need to be eligible enough to get any scholarships.
Amount- USD 70,000 (INR 5588275.00) covers tuition fees.

Government of Ireland - International Education Scholarships 2022
There are around 60 scholarships for undergraduate, masters and PhD students to successful candidates, both domestic and international, admitting an eligible Irish higher education institution.
Amount: $10,000 (INR 798325)

QS Undergraduate Scholarship
The scholarship is offered to students pursuing undergraduate courses in QS Ranked University. Candidates are required to submit a brief essay outlining how an inspirational figure has influenced their goals and way of life.
Amount- USD 10,000 (INR 798,325)
Suggested: Know About Top Scholarships to Study Abroad

Cost of Studying Bachelor Degree in Accounting Abroad
Students need to consider the bachelor degree in accounting cost which comprises living cost. Different countries have different costs of study and living according to currency. The overall cost demanded by bachelor of accounting and finance colleges are divided into two categories-

Tuition Fees
The bachelors in accounting cost or fees in most of universities and colleges for bachelors in accounting is around- (USD 45074.32- 56342.90- INR 36, 00,000- 45, 00,000) per year. In many public universities in countries like the UK, Italy or Germany, students are charged very less. But in countries like the USA and UK, the bachelor of accounting course is comparatively expensive.

Cost of Living
Besides bachelor of accounting fees, you also need to bear the cost of living in each country. On average, the cost of living that covers transportation, accommodation, food, and others is around (USD 11268.58-15024.77 INR 9, 00,000- 12, 00,000).
Suggested: Cost for Studying Under Graduation Abroad
Work Opportunities
There are good job prospects after completing the bachelors in accounting abroad. There are promising bachelors in accounting jobs abroad for international students. Chartered Accountants, Certified Accountants, and Stockbrokers are among the options of bachelors of business accounting jobs for students. The degree may be useful when applying for positions as a data analyst, actuary, or tax advisor, among others.
Some such bachelor of business accounting jobs are mentioned below:
| | |
| --- | --- |
| Job Title | Average Salary Per Year |
| Accountant | $60,000 (INR 47,89,950) |
| External Auditor | USD 93,000 (INR 74,24,422.50) |
| Forensic Accountant | USD 70,000 (INR 55,88,275) |
| Financial Analyst | USD 83,000 (INR 66,26,097) |
Suggested: How to Work While Studying Abroad?
The bachelors in accounting abroad introduce students to the basic insight of accounting and finance. It opens the door for higher studies. It can be a life-changing decision if you invest hardwork and dedication while planning every step with care. If you wish to pursue bachelors in accounting abroad, and have any further queries, do get in touch with our counsellors at Yocket.
FAQs
Ques. What is the job scope after bachelors in accounting abroad?
Ans: There is a good scope for students pursuing bachelors in accounting abroad. From accountant to CA and financial expert, they have different job options.
Ques. What is the overall duration of Bachelors in Accounting abroad?
Ans: The duration of the course depends on the country and university. However, the average duration is 3-4 years.
Ques. Which are the top countries to pursue bachelors in accounting abroad?
Ans: Some of the top countries where students can pursue bachelors in accounting abroad are- UK, USA, Canada, Ireland, Italy, and others.
Ques. What is the basic educational requirement to pursue bachelors in accounting abroad?
Ans: The basic educational requirement to pursue the respective course is a 10+2 passing certificate in a relevant course from the respective college.
Ques. Are TOEFL and IELTS required for bachelors in accounting abroad?
Ans: Yes, many of the top universities in different countries demand IELTS and TOEFL scores. The score should be around- TOEFL- 80-100, IELTS- 6.0-7.0.