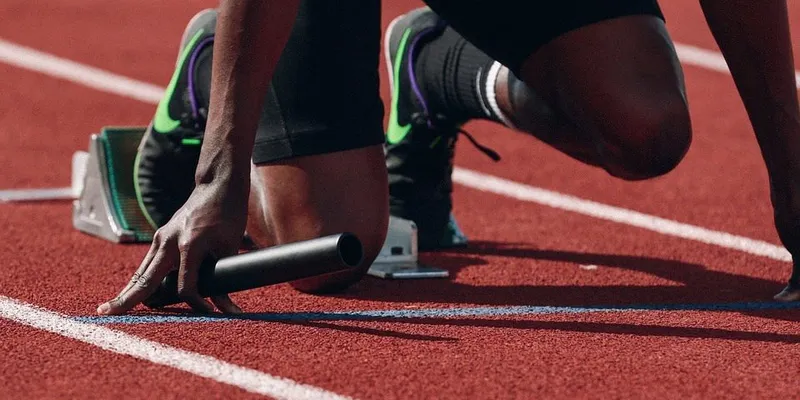 Masters in Sports Management Abroad
Overview
If you daydream about becoming a legend in sports management, you must be aware of famous football coaches "Jose Mourinho and Sir Alex Ferguson." Before assuming and getting into deep to know what these two people have realised in their professions, let's think about what you can do if you want to become a sports manager yourself. Let's know about postgraduate sports management, which will help to boost your career in the same field.
Sports management is a field of professionals dealing with sports and reformation. Some sports managers include college sports managers, recreational sports managers, the front office system in professional sports, sports marketing, event management etc. As a sports management student, by pursuing a masters or MBA in sports management abroad, you'll gain a deep understanding of marketing, policy, sports governance, finance, and legislation. You'll be able to examine the current sports management trends and consider the sector's significant difficulties. So, if you're thinking of making a career in sports, go ahead and fulfil your dream without worrying about how much you will earn.

Why Study Masters in Sports Management Abroad?
Sports management is a promising field and if chosen to study from abroad, it would offer you the best direction, analysis, and on-field practical knowledge needed to survive and grow into the business aspect of sports. Let us look at some of the reasons why choosing best sports management graduate programs could be the best choice you can make:


Continuous growth in the sports industry
The sports sector abroad has been experiencing a massive surge in popularity in recent years due to the introduction of new sports and various opportunities in the field. And this continuous growth gives rise to more job vacancies and chances to succeed in this field.


Lots of flexibility in terms of job
The MS in sports management course prepares students to choose different job roles. These job roles could be from coaching to managerial roles. This shows that studying sports management from abroad is a key to a good job scope.


Travelling and Massive Exposure
A chance to travel around and explore the sports management industry is something that students would like to have. And, precisely this is what studying masters in sports management from abroad would offer you: travelling around the world, meeting new people, and gaining experience from talking to them is all you need to go higher up the ladder.
Suggested:Top Reasons to Study Abroad
Course Structure
Every University worldwide has a different set of course curriculum or structures, and students should stay updated with it. But, maximum of the postgraduate sports management chooses to follow some of the primary areas such as:
Introduction to sports management

Theories of sports management

Sports marketing principles

Sports financial accounting practices

Organisations in sports

Sports law

Market opportunities in sports

Efficient management of sports events
Let's have a look at the course duration and core courses of MS in sports management.


Course Duration
The average duration needed to complete your masters in sports management from abroad is 1-2 years. However, it could also depend more or less on your chosen University or country.


Core Courses
Postgraduate sports management is quite a popular course among international students who see their future in various sports management fields. That is why this course is not limited to a single direction; instead, it offers some core courses in its extensive curriculum to choose from:
Masters in sports leadership and management

Masters of science in sports leadership and coaching

Masters in sports entertainment management

Masters in sports administration
Suggested:Best Countries to Study MS Abroad With Highest Value
Course Subjects
A sports management course can prepare international students for positions in established organisations. However, it can also give students the experience needed to finally create and start a successful sports business or larger initiative of their own. Some of the course subjects are:
Business communication

Marketing

Finance

Event management

Sports and its society
Suggested:Step-by-step Guide for International Students to Study Abroad
Top Specializations
Pursuing sports administration masters programs abroad is one of the best ways to increase this industry's power worldwide. It is an opportunity to see how diverse the running of sports is globally. Some of the specialisation for masters in sports management program are:
Sports Finance

Sports marketing

Sports law

Leadership in sports

Industry management sports
Suggested:Exams to Study Abroad
Core Skills
Some of the skills that are needed for you to excel in masters in sports management, which can also land you the dream job in this field you have always wanted effectively:

1. Flexibility
One of the essential skills you need to possess, would be staying flexible in this field. Flexibility in terms of physical and adopting to different roles are really important to gain success.

2. Mastering Time Management Skills
If you are thinking about embarking on sports management, managing time would be as essential as handling money. A sports manager takes care of people's activities on time and allows them properly. So, being unable to maintain time for you would set a bad example.

3. Efficient Organisation
Proper and efficient organisational capabilities are critical aspects or skills that every sports management student must possess. Using various techniques and planning who would be suitable for a job depending upon their skill all needs to be managed by a sports manager.

4. Excellent communication
Communication is one of the keys to success in any field you choose to enter. However, in the world of sports, management becomes one of the vital skills you need to have, along with the blend of being an excellent communicator and good listener.

5. Having an analytical mindset
Sports managers must sometimes handle some mess left by their previous compatriots on the field. That is why an analytical mindset would help you assess the situation and make decisions depending upon the immediate solutions to improve the momentum and get everything back on track.
Suggested:Countries to Study Abroad for International Students
Requirements
In most cases, admission to the best universities for masters in sports management abroad is made purely based on merit or the scores acquired through the various qualifying examinations. However, there is an essential eligibility criterion that all the institutions choose to follow; here are the following requirements that international students need to fulfil to get admission easily.
Bachelor's Degree
English Language Proficiency Scores
GRE/GMAT Scores
Work Experience
Student Visa
Let's know all these requirements of best sports management graduate programs in detail:


Bachelor's Degree
To seek admission for a master's in sports management program requires you to pass your undergraduate program from a similar field with an average percentage of 60-75%.


English Language Proficiency Test Scores
Any student looking to pursue masters in sports management from abroad who didn't have English as their primary language in college or school, they need to show their English language proficiency test scores on an average. The required scores are:
IELTS: 6.5

TOEFL: 88

PTE: 61


GRE/GMAT Scores
There are various universities abroad offering sports administration masters programs that need to provide standardised scores such as GRE/GMAT. The average score required are:
Work Experience
Work experience is not compulsory in universities abroad, but various universities abroad ask for minimum work experience for master's courses. The required work experience is of 2 to 3 years.


Passport and visa
Students will also have to submit a valid student visa and passport to study any particular course in universities abroad. Keep in mind that you will have to apply for the visa at least 3 months in advance from your date of travel.
Suggested:Financial Documents Required for an International Student Visa

Documents Required for Masters in Sports Management Abroad
Some essential documents which are needed to be submitted to the university of your choice where you want to pursue the masters in sports management program are:
A valid copy of your passport

SOP

Updated resume

GMAT or GRE scores

Copy of your application form

Two passport size recent photographs

Admission Process for Masters in Sports Management Abroad
The best way in which one's desire can be combined with one's profession is by pursuing formal education in sports management. Here is a step-by-step guide to apply at top universities in abroad:
Find out the best universities and colleges that offer the respective programs.

Now you need to browse the university websites and collect all the information required for admission to these courses.

Submit all the documents such as test scores, transcripts, certificates, etc.

Fill out your application form with all the necessary details and pay the application fees.

After processing your application, you will be asked to attend an interview as a part of the admission process from the university.

Once you clear the interview, you will get your admission letter and you can book your seat at the college or university.

Pay your tuition fees and start your desired course at the university
Suggested:How to choose the right loan product for your study abroad
Top Scholarships
For students who are seeking masters in sports management from a public or private university in the country of choice, scholarship is an important part. There are universities that offer special grants for students that will cover the overall fees. So, here are some scholarships that you can choose to apply for:


New Zealand Aid Programme 2023 Scholarships for International Students
All undergraduate students regardless of nationality are eligible for the New Zealand Aid Program. International students must have excellent academic credentials to qualify for this scholarship.
Scholarship Eligibility Criteria:
Students older than 18 years are eligible for the scholarships and fulfil all the requirements.

Present documents of English proficiency and other test
Amount/ Benefit: USD 491 (INR 39226.19)


Manaaki New Zealand Scholarship
The scholarship is offered for students applying for masters in sports management or any internationally renowned academics in the fields of sport economics, marketing, and policy, and governance.
Scholarship Eligibility Criteria:
Student should meet the border requirement

Fulfil all requirement of the course in terms of academic
Amount- USD 300 (INR 23902.06) every year


Winston Churchill Foundation of the United States Scholarship Program
The Winston Churchill Foundation of the US awards 14 Churchill scholarships each year liable on its funding levels. The award is made from a pool of nominees submitted by the participating institutions, which may approve up to two students each. International students who enrol on engineering and other STEM courses are considered eligible for this scholarship.
Scholarship Eligibility Criteria:
Students with an exceptional academic record

Should be the citizen of the respective country applying from
Amount/ Benefit: USD 45000 (INR 3595068) in total
Important Resources to Read About Abroad

Cost of Studying Masters in Sports Management Abroad
Studying abroad could turn out to be pretty expensive.The overall cost of studying masters in sports management abroad is divided into two parts- tuition fees and cost of living.

1. Tuition Fee
The tuition cost is not constant across all the countries and their respective universities; it varies from place to place. But approximately the cost of studying masters in sports management will be around USD 25,005-30,000 (INR19,94011- 23,88,838).

2. Cost of Living
The living cost abroad for any international student varies according to the lifestyle of a student. On average, the cost of living that covers transportation, accommodation, food, and others is around (USD 1000-2000 INR 79,945.50- 15, 9891) monthly.
Suggested:Checklist for Students Travelling Abroad
Work Opportunities
Being an international student, leaving your home country, and investing lots of money into the course could initially bring a sour taste. But, when it comes to getting the pay package, after completing your MS in sports management can help you earn good.
Note: According to FICCI, the International Institute of Sports Management knowledge report, there will be a huge increase in job opportunities in the sports sector by 2022.
Some of the job roles and Payscale you will have after completing masters in sports management abroad are:
| | |
| --- | --- |
| Jobs | PayScale (annually) |
| Contract manager | 80,000 USD (INR 6361560) |
| Sports agent | 58,000 USD (INR 4612131) |
| Athletic coach | 43,000 USD (INR 3419338) |
| Event coordinator | 41,000 USD (INR 3260074) |
Suggested:Master in Management Salary
Pursuing progressive education at the graduate degree level may also help sports management professionals increase their salaries. Another way to market themselves inside and outside of their organisations is to advance more power in internal cooperation and open up more chances at other employers. For more information, you can connect with our Yocket Professional and get thorough guidance for selecting the best university abroad.
FAQs
Ques. Which Countries are best for Masters In Sports Management?
Ans: There are many countries from which you can choose to pursue your master's program in sport management. Some of these are-
Ques. Who Can Do Masters in Sports Management?
Ans: Candidates who have completed their bachelor's degree and have secured at least 50% marks from a recognized university of their choosing are eligible to pursue a Masters in Sports Management abroad.
Ques. What Are the Types of Sports Management job opportunities?
Ans: There are different job opportunities under sports management.
Athletic coach

Athletic director

Business development coordinator

Event coordinator

Contract negotiation manager
Ques. What is the purpose of masters in sports management abroad?
Ans: A master's in sports management degree is a business-oriented program that trains the students on how to organise, lead and handle different situations in the sports industry efficiently.
Ques. Is there a high demand for master's in sports management among overseas students?
Ans: Yes, since the sports industry is a huge one and is spread across countries, there is a good career option for students.