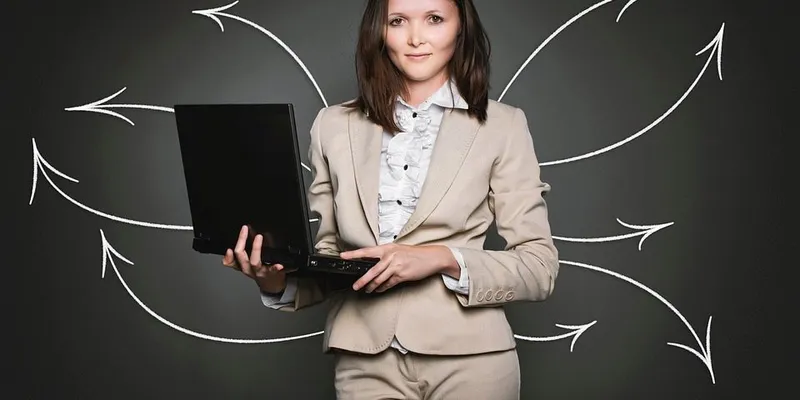 Masters in International Management Abroad
Overview
International Management focuses on educating students about the relevant Marketing, Finance, and Human Resource Management abilities to prepare them for careers in global firms. Studies about commerce across boundaries are the focus of international business management. A master in international management degree enlightens skills and knowledge above and beyond those of typical business education, such as familiarity with local business rules and conventions and the capacity to handle trades that may include using more than one denomination.
In this guide, we will discuss all there is to know about the Master in International Management and where you can pursue an International Management course.

Why Study Masters in International Management Abroad?
A master's in business administration is the recommended master's degree for understanding the complexity of international management. Here are a few good reasons for you to pursue MS in International Management Abroad:
Workplace Preparedness:

Students pursuing an international MS abroad will be fully prepared to understand the subject matter before entering the workforce as professionals.

Skill Development:

An international management program abroad promotes personal development in addition to academic advancement. You develop the strength and self-assurance necessary to lead a team and an entire business. You develop into a capable professional and team leader as well.

Better Career Prospects:

Being affiliated with a prominent university abroad will boost your career prospects both domestically and abroad.
Given that International Management encompasses all areas of administrative management, a Master's degree is a top choice.
Suggested:10 Reasons to Study Abroad
Course Structure
A path to the success of your professional business career is a master's degree in international management. Let's look at the MS in International Management Abroad program's curriculum now:
Duration: The master's degree in International Management program lasts 2-3 years.
Core Subjects: Students can select from a variety of elective modules offered by various universities. However, the majority of programs include required courses in the basic foundations. Depending on the institution, international business courses will be evaluated in an assortment of ways, but you can anticipate completing a blend of assessments, coursework, and demonstrations. The following is a list of fundamental, program-wide international business modules:
The Global Business Environment

Globalization

Quantitative Methods for Business

Principles of Marketing

Business Law

Global Business Issues

Global Strategic Management
Course Subjects
Subjects help students learn the concepts underlying international management. Students acquire the knowledge and abilities required to achieve their goals in international management. The following are some MS international management subjects:
Business Law

Finance

Economics

Employee Training

Human Resource Management

International Business

International Law

Leadership
Suggested:MBA Abroad 2022
Top Specializations
Students who specialize gain in-depth and complete knowledge of international management and administration. In MS in International management university abroad, a variety of specialities are offered. You can select the option that most closely suits your career goals. The following are just a handful of the international management master's specialities:
International Marketing

International Business

International Finance

International Economics
Suggested:Know About Top Courses to Study Abroad
Core Skills
The universities require certain additional personal preparations in addition to the academic documentation and other requirements, which are unquestionably crucial for pursuing an MS in International Management abroad. Let's have a look at these:

Cross-cultural communication skills
Because of how people from different cultural backgrounds communicate with one another and how they attempt to communicate across cultures, cross-cultural communication skills are crucial.

Excellent networking abilities
These interpersonal abilities boost self-assurance, present chances, and demonstrate professionalism in a variety of fields, including sales, corporate growth, and marketing.

Collaboration
You can cooperate with others to achieve a common goal when you have collaboration skills. These abilities are crucial because collaboration is required in the majority of workplaces. Interaction, empathy, and compassion for your co-workers' differences are all aspects of collaboration.

Interpersonal influence
Interpersonal influence is based on cooperation, support, and trust. It encourages others to devote themselves to the endeavour or goal.

Adaptive thinking
To function at the greatest levels, one must not only be able to think clearly but also rapidly and flexibly, or in other term, to respond adaptively. It is vital to be able to respond to any situation in a good way because one gloomy Gus can dampen the morale of the whole team.

Resilience
Resilience is the capacity to quickly recover from a catastrophe or deal with it intellectually or emotionally. It is a skill that is necessary for both professional development and personal growth.
Suggested:5 Mistakes to Avoid While Planning to Study Abroad
Requirements
International students must meet the prerequisites and provide any further documentation to be admitted to colleges offering master's degrees in international management. Every nation, including every university therein, has specific standards. We've covered the bare minimum standards you must meet to enrol at any university in the world.
You can increase your chances of acceptance into Masters in International Management programs at colleges worldwide by providing the following documentation:
Bachelor's Degree

Work Experience

English Language Proficiency Score

Entrance Exams/Standardized Tests

Passport & Student Visa
Let us take a look at these requirements in greater detail:

Bachelor's Degree
Students having a graduating degree in any subject and a cumulative GPA of 50%-60% or equivalent may enrol in the 4-semester MS in International administration program offered overseas.

Work Experience
Additionally, a minimum of two to three years of work experience are necessary for a master's degree in international management. But it may not be the case for all universities. Some universities you can apply to with little to no work experience.

English Language Proficiency Score
The IELTS or TOEFL is required as proof of English language ability and for obtaining a student visa. The minimum scores needed for admission to prestigious international universities are:

Entrance Exams/Standardized Tests
Business schools demand you to submit the GMAT, which is the most crucial component of your application for a master's degree in international management. In addition, only a few universities accept GRE results in place of GMAT scores.

Passport & Student Visa
Only students who have committed to studying at an accredited university for a specific amount of time are eligible for a student visa. Depending on the country, the study visa, albeit the specific name and type, will differ.
Suggested:International Student Visa Details

Documents Required for MS in International Management Admission
When applying for admission to the MS in International Management program, students should keep all of these necessary documents on hand so they may present them to be accepted. The basic list of documents needed by an international management university for admission overseas is shown below:
Academic Credentials (High school, and Bachelor's degree)

Work Experience Documents

Proof of Date of Birth

Entrance exam score card

Standardized test results: GMAT/GRE

Updated Resume

Passport-size photographs

Valid Passport

Admission Process for MS International Management
We have simplified the application procedure into simple steps for masters in international management abroad below:
Finalize the master's course that you want to pursue and check for the best university offering that course.

Visit the official university website and collect all data relating to eligibility and the admission process.

Upload scanned copies of all the required documents (transcripts, CV, IELTS/TOEFL, GMAT/GRE scorecards)

Fill the desired application form and pay the fee.

Go through an interview with the respective university directors. This is a great opportunity to display your soft skills and presence of mind.

Once you receive the conditional offer letter after clearing your interview, you may book your seat at the particular university.

Pay your deposit by agreeing to the terms and conditions of the university. The deposit here is non-refundable.
Suggested:Entrance Exam for Abroad Studies
Top Scholarships
One of the finest methods to pay for your study abroad is to be eligible for a scholarship. There are various scholarships available for overseas students that provide respectable perks to assist their travel and academic endeavours abroad. Let's look at some well-known international MS international management scholarships:

Fulbright Foreign Student Scholarship Program in the USA
The Fulbright Foreign Student Scholarship Program in the US is open to students from 155 different countries. Any topic area provided by US universities may be studied at the masters and doctorate levels under the scholarship. The deadline for the scholarship is between February and October.
Benefits: they cover tuition, air travel, health insurance, and some amount as a stipend is also provided.

Global Korea Scholarship - Funded by the Korean Government
The Global Korea Scholarship, which is supported by the Korean government, is open to international students. The scholarship enables recipients to enroll in any undergraduate, graduate, or postgraduate program provided by universities in South Korea.
Benefits: Fully-funded scholarship.

Friedrich Ebert Stiftung Scholarships
The political organization known as the Friedrich Ebert Stiftung awards financial aid to German and international students who excel academically and exhibit civic responsibility, primarily through social or political activity.
Benefits: Stipend of $850/month. The total sum covers tuition, health insurance, textbooks, and other supplies required for each term of the class.
In addition to these, universities also have their scholarship programs, therefore before applying to any university, you must be completely aware of the scholarship opportunities that the university offers to its international students.
Suggested:Top Scholarships to Study Abroad

Cost of Studying MS in International Management Abroad
The expenses involved in earning a master's degree in international management are as follows:

Tuition Fees
Each country has a different cost for the MS in International Management program. A Master's in International Management can cost between $10,000 and $76,000 per year in tuition.

Cost of Living
Depending on your accommodations, any scholarships offered and other expenses, the cost of living abroad may differ. To ensure a decent existence, international students must manage their finances carefully. Living abroad often costs between $15,000 and $25,000.
Work Opportunities
Some of the fields you would often associate with business are the ones where professionals continue to work. Some of the more obvious employment opportunities are those in the finance and accounting industries, which hire many professionals with business degrees. Additional fields with high demand for business degrees include merchandising, retail, human resources, marketing, promotion, and consultancy services. The variety and number of careers one follow with an MS in International Management degree account for many students' interests in business.
Following is the table showcasing the 5 most popular job titles after completing MS in International Management:
| | |
| --- | --- |
| Job Title | Average Salary Per Year |
| International Marketing Manager | $90,852 |
| Global Sourcing Manager | $91,446 |
| Business Development Director | $117,784 |
| Director of Sales | $81,000-$211,000 |
| Global Product Manager | $87,000 |
Suggested:How to Work While Studying Abroad?
The curriculum for international management course provides some of the critical information and competencies you need to work with other people and produce success, whether you want to seek chances within a global enterprise, work abroad, or just engage in a transnational workplace. For any further queries, subscribe to Yocket Premium and get help to plan your educational journey abroad with our team of experienced counsellors.
FAQs
Ques. Why study master's in International Management?
Ans. international management is an emerging new avenue in terms of job opportunities. International management provides students with a high possibility of growth.
Ques. Do we need to appear for GMAT exam for admission to master in international management abroad?
Ans. GMAT is the most popular management exam in the world. So, yes, the majority of the universities will require you to give the GMAT.
Ques. Is English proficiency mandatory for international management courses abroad?
Ans. Yes, English proficiency or its test results are mandatory if you want to study at an international university. The English proficiency test is nothing but a show of your English understanding capabilities; it gives the universities an idea if you are able to understand their curriculum or not.
Ques. Is work experience compulsory for MS in international business management?
Ans. Universities may require you to have work experience and to know how to deal with administrative challenges. But some do not require you to have experience, for that, you'll need to visit the universities' official websites where you want to apply.
Ques. What is the duration of an MS in International management degree?
Ans. MS in International management course is around 2-3 years long for any university abroad.