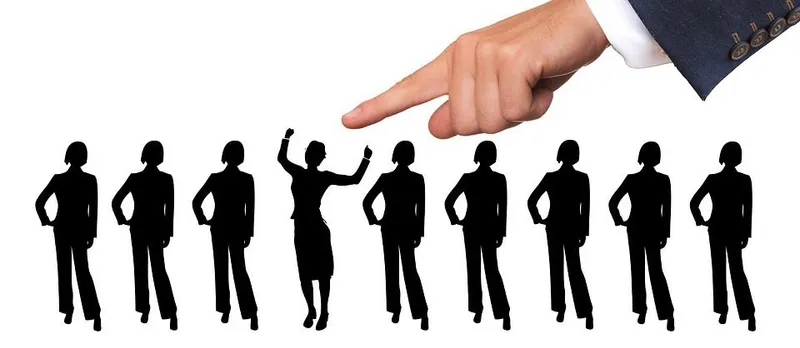 Masters in Human Resource Management Abroad
Overview
Human resource management is all about effective employee management to help the organization achieve its objectives. In order to maximize employee performance, policies, procedures, employee benefits, employee recruiting, training and development, and employee rewards are all taken into consideration. Human resource management is the idea of skillfully managing people within an organization and encouraging them to achieve the business's goals by giving them the facilities and tools to contribute effectively to the advancement of the company.
Courses in accounting, operations management, HR policy, practice, analytics, as well as strategic MSHRM form the core for masters in human resource management abroad. Masters in HRM graduates will be prepared for a job in different sectors of the world.
In this guide, we will look at top HR masters programs and help you find the best masters in Human Resource Management abroad.

Why Study Masters in Human Resource Management Abroad?
Now that the economy is booming and there are more options for education abroad and overseas residing, it is possible to observe and manage multinational corporations. The degree in international resource management is a popular choice and is offered at leading colleges worldwide. But what are the key benefits of pursuing masters in human resource management abroad? Lets find out:
Broadening Knowledge:

You can obtain expertise in the HR procedures of successful international corporations by studying HR abroad. You'll get the chance to network with sector specialists and pick the brains of world authorities on the subject.

In-Depth Study:

You'll examine the procedures and ideas that underlie effective personnel management in a variety of organizational contexts. You'll learn about important HR procedures like hiring, spending control, workplace safety, and personnel management.

International Functionality:

The functionality and operating procedures of managing and running a global organization are covered in the course framework.

Preparing for Global Career Opportunities:

Students take this course to learn how to structure, manage, and modify the roles and duties of overseas businesses. Companies place a high priority on international human resource management graduates.
Suggested:10 Reasons to Study Abroad
Course Structure
A masters in HR program is a step toward the fulfilment of your professional career. Now let's examine the syllabus for the MS in HR Management Abroad program:
Duration: The master's program in Human Resource Management takes one or two years to complete.
Course Subjects
Students can choose from a wide range of elective modules that are provided by different universities. The majority of programs do, however, require courses on the fundamental foundations. Masters in human resource management courses are evaluated in a variety of methods depending on the university, but you should expect to finish a mixture of exams, homework, and demonstrations. The following is a list of masters in human resource management subjects:
People Analytics Courses.

Human Resource Management

Senior Professional in Human Resources

Senior Certified Professional

HR Management and Analytics

Staffing

Employee Training

Compensation and Benefits

Employment Law and Labor Relations

Workforce Diversity

Workplace Health and Safety
Suggested:MBBS Abroad 2022
Top Specializations
Specialized students acquire a comprehensive and in-depth understanding of employee management and administration through masters in human resource management subjects. There are many specialties available at an international university offering a few of the best human resources masters programs. You can decide which choice best aligns with your career objectives. A few of the best masters in human resource management programs specialties include the following:
Training and Development

Compensation and Benefits

Strategies in Human Resources Management

Employee and Labor Relations

Organizational Development
Suggested:Know About Top Courses to Study Abroad
Core Skills
In addition to the academic credentials and other prerequisites, the universities ask for some additional personal preparations, which are undoubtedly necessary for pursuing an MS in HRM overseas. Here are a few skills to consider:

Administrative Expert
Using information and communication technologies, the HR manager makes sure that other members of the management team receive HR services efficiently.

HRM Knowledge and Expertise
An HR manager should be knowledgeable about both fundamental and advanced HRM principles because doing so makes it easier to handle a variety of additional HR-related tasks and challenges.

Proactivity
More effort equates to more initiative and success, superior ideas, difficult problem solutions, and opportunity. Teams that are proactive can adjust to their surroundings more readily.

Advising
To fulfill the needs of the many employee types and the various situations one will experience, HR managers must be able to switch from one style to another. And be able to provide necessary advice and motivation when the situation calls.

Coaching
The capacity to more effectively coach and support the training, progress, and productivity of some other person. An HR professional must be a coach and possess a set of fundamental abilities that they can use in each situation.

Recruitment and Selection
A staffing approach that customizes hires is recruitment and skills selection. Competency R&S is different from the conventional approach in that it places a bigger reliance on the person's profile, which is selected in accordance with the specifications of the role.
Suggested:5 Mistakes to Avoid While Planning to Study Abroad
Requirements
For admission to institutions offering master's degrees in human resource management, international students must satisfy the prerequisites and provide any additional paperwork that may be required.
By submitting the following paperwork, you can improve your chances of getting accepted into Masters in International Management programs at universities all over the world:
Bachelor's Degree

Work Experience

English Language Proficiency Scores

Admission Tests/Standardized Tests

Passport & Student Visa
Let's examine these specifications in more detail:

Bachelor's Degree
Students who have earned a bachelor's degree in any field with excellent scores are eligible to take admission in the MS in HRM program provided abroad.

Work Experience
A master's degree in HRM also requires a minimum of two to three years of professional experience. However, this might not apply to all universities. You can apply to some institutions with little or no work experience.

English Language Proficiency Scores
For the purpose of acquiring a student visa and demonstrating English language proficiency, the IELTS or TOEFL is required. For admission to prominent foreign universities, the following minimum score is required:

Admission Tests/Standardized Tests
The most important part of your application for a master's degree in HRM from a business school is the GMAT. Additionally, only a small number of universities accept GRE scores in place of GMAT results.

Passport & Student Visa
A student visa is only available to those who have agreed to enroll in an accredited university for a particular period of time. The name and type of the study visa will vary depending on the nation.
Suggested:International Student Visa Details

Documents Required for Top Human Resources Masters Programs
Students should keep all of these required documents on hand when submitting an application for acceptance to the MS in HR Management program so they can present them to be accepted. The following list of essential documents is required by an international management school for enrollment abroad:
Academic Credentials (High school, and Bachelor's degree)

Work Experience Documents

Proof of Date of Birth

Entrance exam score card

Standardized test results: GMAT/GRE

Updated Resume

Passport-size photographs

Valid Passport

Admission Process for Human Resource Management Masters Degree
We have simplified the application procedure into simple steps for masters in human resource management abroad below:
Finalize the masters course that you want to pursue and check for the best university offering that course.

Visit the official university website and collect all data relating to eligibility and the admission process.

Upload scanned copies of all the required documents (transcripts, CV, IELTS/TOEFL, GMAT/GRE scorecards)

Fill the desired application form and pay the fee.

Go through an interview with the respective university directors. This is a great opportunity to display your soft skills and presence of mind.

Once you receive the conditional offer letter after clearing your interview, you may book your seat at the particular university.

Pay your deposit by agreeing to the terms and conditions of the university. The deposit here is non-refundable.
Suggested:Entrance Exam for Abroad Studies
Top Scholarships
A scholarship is one of the best approaches to paying for your abroad study. For international students, there are many scholarships that offer reasonable benefits to support their travel and academic activities abroad. Let's examine a few well-known scholarships for MS in HR management from around the world:

Fulbright Foreign Student Scholarship Program in the USA
The Fulbright Foreign Student Scholarship Program in the US is open to students from 155 different countries. Any topic area provided by US universities may be studied at the masters and doctorate levels under the scholarship. The deadline for the scholarship is between February and October.
Benefits: they cover tuition, air travel, health insurance, and some amount as a stipend is also provided.

Global Korea Scholarship - Funded by the Korean Government
The Global Korea Scholarship, which is supported by the Korean government, is open to international students. The scholarship enables recipients to enroll in any undergraduate, graduate, or postgraduate program provided by universities in South Korea.
Benefits: Fully-funded scholarship.

Friedrich Ebert Stiftung Scholarships
The political organization known as the Friedrich Ebert Stiftung awards financial aid to German and international students who excel academically and exhibit civic responsibility, primarily through social or political activity.
Benefits: Stipend of 850 USD/month. The total sum covers tuition, health insurance, textbooks, and other supplies required for each term of the class.

Japanese Government (MEXT) Scholarships for Young Leaders Program
There are only limited numbers of scholarships available for students with exceptional educational backgrounds and are only given away on the basis of competition. The only students who can get this scholarship must be recommended by the university, embassy, government, or consulate.
Benefits: a monthly stipend of 1690 USD to cover all kinds of expenses, tuition fee, application fee, and the admission fee is completely paid. Air travel is also included.
Suggested:Top Scholarships to Study Abroad

Cost of Studying Best Masters Degree for Human Resources Abroad
The following are the costs associated with obtaining a master's degree in HR management abroad:

Tuition Fees
The price of the MS in HR Management program varies by nation. Tuition for the best HR masters can range from 10,000 USD to 17,000USD per year.

Living Expenses
The cost of living may vary depending on your accommodations, the amenities provided, your transportation, and any scholarships provided. International students must carefully manage their resources to maintain a comfortable lifestyle. The average cost of living overseas is between 15,000 USD and 25,000 USD.
Work Opportunities
Many students' interests in the industry can be attributed to the range and quantity of occupations one might pursue with an MS in Human Resource Management degree.
The table below lists the five most sought-after job titles for those with an MS in HR Management:
| | |
| --- | --- |
| Job Title | Average Pay |
| Compensation and Benefits Manager | 90,000 USD-130,000 USD |
| Labor Relations Specialist | 60,240 USD- 79,769 USD |
| Employee Recruitment and Staffing Specialist | 55,265 USD-74,475 USD |
| Training and Development Specialist | 51,150 USD-76,148 USD |
| Human Resource Manager | 75,600 USD-228,000 USD |
Suggested:How to Work While Studying Abroad?
The effectiveness of business strategy and operations depends on the welfare and motivation of the people who make up the majority of organizations. As a student of human resources, you'll investigate the procedures and ideas that underpin effective personnel administration in a variety of corporate contexts. You'll learn about important HR procedures like hiring, spending control, health and safety, and employee relations. For any further queries, subscribe to Yocket premium and talk with our team of experts.
FAQs
Ques. Why study master's in HR Management?
Ans. HR management is a very crucial need of any company so in terms of job opportunities; well, they are vast. HR management provides students with a high possibility of growth.
Ques. Do we need to appear for the GMAT exam for masters in HRM admission?
Ans. GMAT is the most popular management exam in the world. So, yes, the majority of the universities will ask for GMAT scores.
Ques. Is English proficiency mandatory for MSHRM?
Ans. Yes, English proficiency scores are mandatory if you want to study at an international university. The English proficiency test is nothing but a show of your English understanding capabilities; it gives the universities an idea if you will be able to understand their curriculum or not.
Ques. Is work experience compulsory for MSHRM?
Ans. Universities may require you to have work experience and to know how to deal with administrative challenges. But some do not require you to have experience, for that you'll need to visit the universities' official websites where you want to apply.
Ques. What is the duration of an MS in HR management degree?
Ans. MS in HR management course is around 1-2 years long for any university abroad.