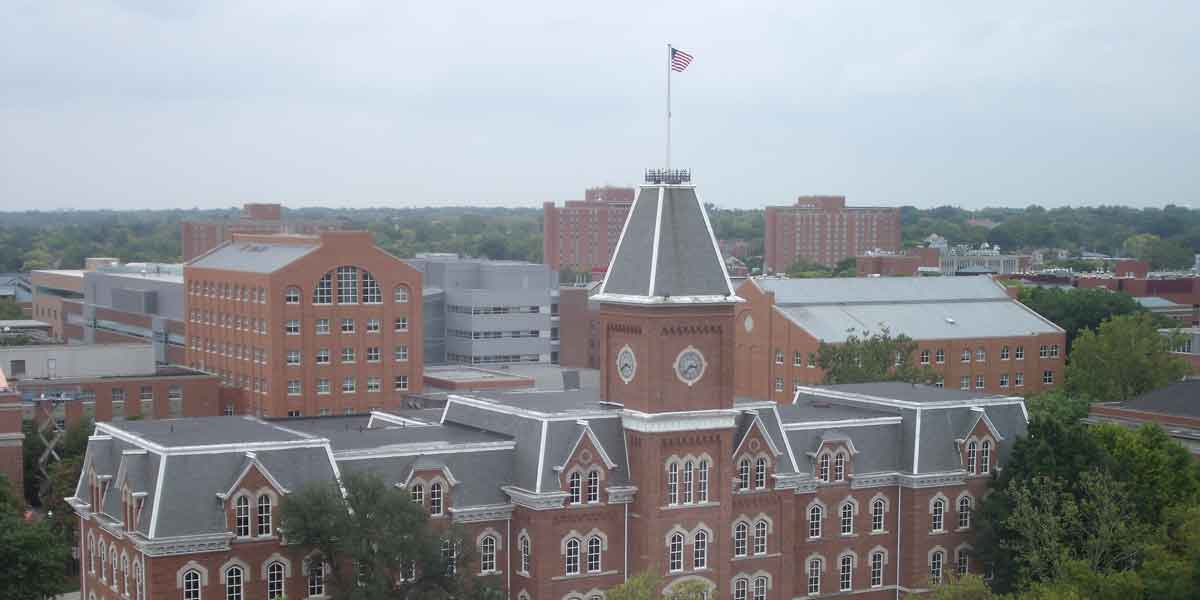 Ohio State University
Ohio, United States
| Public
Public University
About
Ohio State University is a public research university located in Columbus, which is, obviously, in the state of Ohio. Founded in 1873, OSU is the third largest university campus in the United States of America. OSU is considered one of the better universities when it comes to Computer Engineering and also Networking. It ranks #46 according to U.S. News' 'Best Global Universities Ranking' list.
Cost
$17,980
Average Living Expenses (Bachelors)
$17,980
Average Living Expenses (Masters)
Rankings
#45
#108
#80
Admissions
52%
Avg acceptance rate (Bachelors)
$60 - $90
Application Fee
No courses found! Try other school
Campus
Location
Columbus is a small town in Ohio, and to be honest, there isn't too much near it either. Cincinnati is about 100 miles away, and it'll take you 4-5 hours to drive to Pittsburgh or Detroit, the 'big cities' nearby.
Campus
Ohio State University is built on a massive 1764 acre campus, and the architecture is a quite wonderful mix of traditional, modern and post-modern styles. At OSU, you'll see some brilliantly designed buildings with interiors to match. The library system has over 5 million volumes, and more than 20,000 are added every year. The research centers and lecture halls are terrific, and the recreation center really is a sight to marvel at.
Residing Options
Off-campus housing is generally the preferred option, and for a change it's also the far cheaper option. Once you're able to find yourself a couple of roommates, you could look around the area and find some place that suits your requirements – rest assured there will be many. 15th Avenue and Chittenden Avenue are some of the more student-friendly areas around, but that doesn't mean that there aren't any more. About $200-300 per month per head should ensure a pretty cool place, provided, of course, you aren't too late.
Faculty
Some students aren't terribly pleased with the way things operate at OSU, since deadlines often change without much notice, and syllabi aren't always perfectly adhered to (like in Mumbai University, where books are made after the syllabus is released). But this in no way means that the pedagogy is bad; OSU isn't a top 25 university for nothing. Most of the professors are excellent in every possible way, though there may sometimes be a tiny communication gap, but that too is nothing that can't be bridged with ease.
Jobs and placements
Placements at OSU are rather good. Top IT firms like IBM and Accenture are regular recruiters. But like anywhere else, you have to be good at what you do in order to deserve a top job.