US is the educational centre of the world, with the bulk of the world's greatest colleges located here. Affordability is a major factor in determining the best area to study in the United States for students. It should be noted that many still prefer to study in the best states in USA for international students, despite exorbitant tuition rates.

The top state to study in the USA ranks well in career and research opportunities, universities, affordability, tuition, and graduate income. Thus learning about the best states in USA for Indian students gives you an advantage, allowing you to pick the best state for Indian students that matches your demands and providing you an idea of the lifestyle you'll lead. Keep reading to learn more about best states in USA for Indian students, best states to study in USA,etc.
Suggested: Here's a step by step guide on how to immigrate from India to USA
Why Study in the USA?
Students who study in the best states to study in USA and graduate from a prestigious US universities will have an advantage over their colleagues when applying for jobs abroad because a US degree is highly valued around the world. Students go to the United States for three main reasons:
Numerous colleges and universities to choose from (approx. 4000 universities)
Research projects that compete on a global scale
Infrastructure and job opportunities
A diverse range of students attend US universities
Services and assistance tailored specifically to the needs of international students
The United States has 27 of the world's top 100 universities, according to QS World University Rankings 2023. The United States enrols more international students than any other country in courses relating to engineering, mathematics, and computer science, as well as business and management.
Suggested: Top 12 reasons why Indian students should study in the USA

5 Best States In USA For Indian Students
All of these states can easily be the best state in USA for Indian students because of their high-quality institutions, appeal, student diversity, affordability, the presence of employers, and the viewpoint of students. The following are the top five best state in USA for Indian students:
California
New York
Texas
Florida
Utah
Details of each of these states are discussed below:
1. California
California is among the best states in USA for international students known for the 9 top-ranked universities, the best graduate salaries nationally, and its landscape. Students are drawn to California because of its cultural history, diversity, activities, and low tuition fees, as well as its trillion-dollar economy and infrastructure and industrial investments that rival that of many independent countries.
Universities in California has produced graduates who have founded Yahoo, Snapchat, and PayPal. Apart from being one of the best states to study in USA, California is a global trendsetter, credited with developing movies, the Internet, and more. Many of the state's colleges serve as "feeder schools" for Silicon Valley's most prestigious tech firms.
Average cost of tuition- $8,192/year
Brands based in the state: Apple, Alphabet, Intel, Walt Disney Company, Hewlett Packard, Cisco Systems, Oracle, Tesla
Salary: In California, the average salary is $111,622./year
Student life: First of all, there are plenty of research opportunities that you can avail in all California universities. If you choose to live in California, you will experience different languages, tastes, cultures, people, ideas, events, and activities daily. The liberal and culturally diverse nature of California and its inhabitants ensure you'll be right in the thick of the melting pot of diversity.
The range of California's terrain makes weekend sports and activities viable, including surfing along its famous shoreline, hiking along its numerous scenic nature paths, and visiting its many gorgeous forests and state parks. Half of California's land area is forested.
Mojave south-central desert and Death Valley are extreme sports and sightseeing hotspots in Southern California. Wherever you study in California, you'll be surrounded by unique land features.
Once the California sun sets, there are plenty of ways to stay entertained. Theme parks have late-night attractions and light shows. Downtown Disney and Universal CityWalk Hollywood offer family-friendly shopping, dining, and entertainment at night.
Downtown L.A, San Diego, and San Francisco's hippest neighbourhoods, as well as Oakland, Fresno, and Palm Springs, are filled with brew pubs, theatre, comedy, and classic dive bars that you shouldn't miss out on.
2. New York
Diversity, inventiveness, resilience, and convenience define the "Empire State" that is New York. It boasts 10 top-ranked universities, of which New York University (NYU) has the highest international student admission rates exceeding nearly 13,000 students, making New York one of the best states for international students in USA.
This state is a financial and business hub with high graduate salaries. Universities in New York are a great destination to study whether you love theatre, food, books, or history. New York is known as the 'land of opportunity' and has a strong startup culture. Only downside is that rooms here are pricey, so your cost of living can tend to be expensive.
Average cost of tuition- $8,467/year
Brands based in the state: JPMorgan Chase, Verizon Communications, Citigroup, MetLife, Pfizer, Goldman Sachs Group, Morgan Stanley
Salary: In New York, the average salary is $82k/ year.
Student life: New York is one of the world's most diverse cities, with people from over 110 nations. This city has inhabitants of all religions and ethnicities. New York City is a unique worldwide experience because of its numerous cultures. You can follow your hobbies and discover new interests easily. With daily concerts and performances, there's always something to do.
New York has more than 50 Fortune 500 organisations, so students can gain industry experience. Many corporations provide internships so students can work for a multibillion-dollar company. This city's industries range from modelling to banking. New York's 800,000 restaurants and cafes span all tastes and cuisines from 99-cent pizza to Michelin-starred restaurants.
The 24/7 Subway system is cost-effective, quick, and easy to use. If the subway is too full, buses are available citywide. Taxi or Uber are alternative options if you don't mind traffic. New York contains over 100 museums with over 100,000 prehistoric to modern objects. New York's past is reflected in its museums, architecture, and neighbourhoods.
3. Texas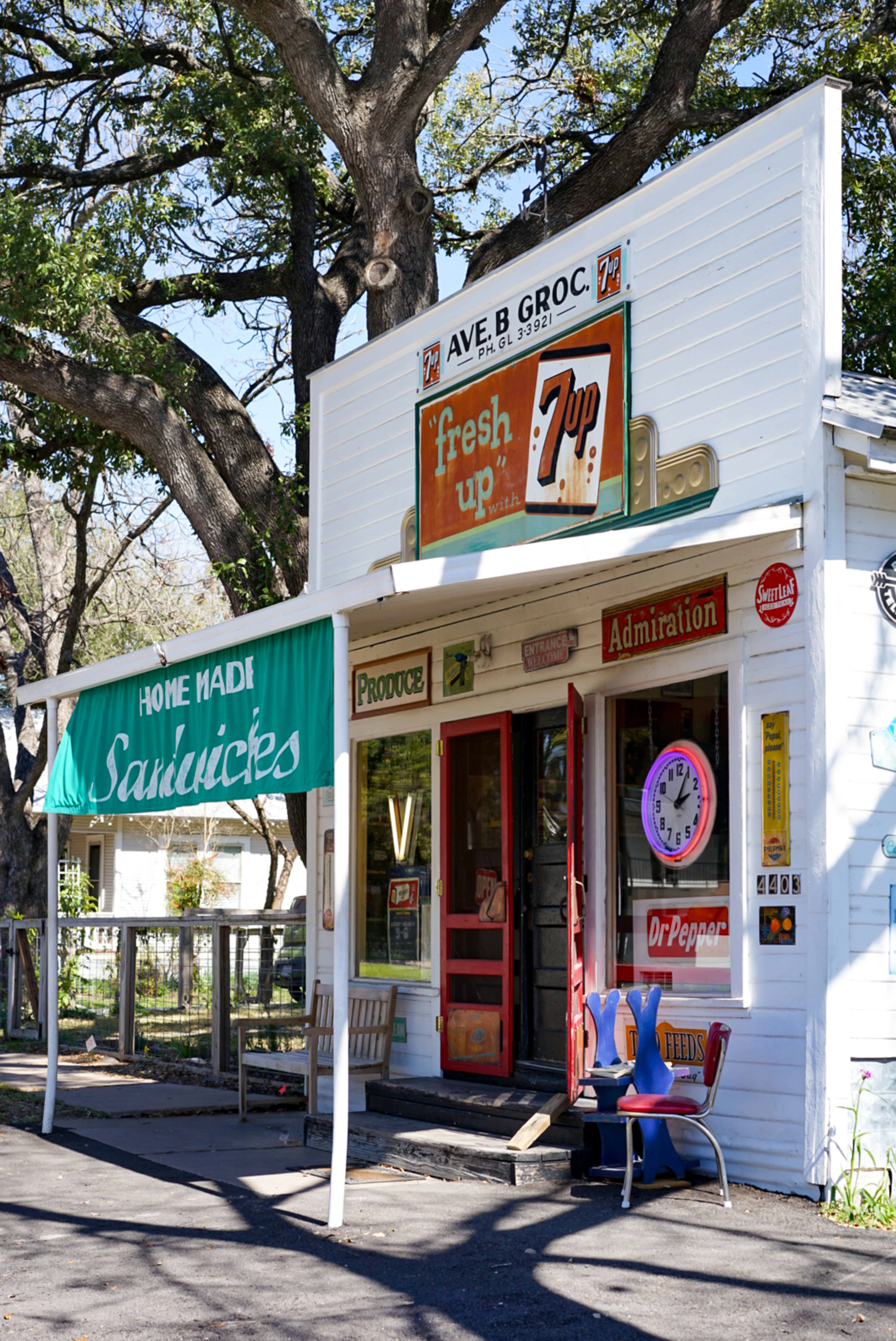 Texas is America's second-largest state. The "lone star" state's low cost of living attracts overseas students, pushing it high on the list for best state to study in USA for international students. It boasts 12 major colleges and is the most business friendly state in the US. Austin, Texas is the fastest-growing US metropolis and catching up in tech.
Texas has quickly diversified from its origins in agriculture and farming into High Tech Industries, Oil & Gas, Renewable Energy, Aeronautics, and Wholesale, Banking & Insurance. Apple recently broke ground for a new $1billion campus here.
Average cost of tuition- $8,598/year
Brands based in the state: AT&T, Dell Technologies, Sysco
Salary: In Texas, the average salary is $57382/ year.
Student life: Texas State's student life rivals its academics. You'll live and learn among natural beauty, music, art, gastronomy, and culture. From the size of the famous steak to the city people' pride, Texas locals are lively, happy, and vibrant.
Texans party hard as the sun goes down. Austin, Houston, and Dallas have amazing nightlife. The largest city in the U.S. combines city life with rural life beautifully.
4. Florida
Florida hosts 5 QS World University Ranking's universities spread statewide. It has the cheapest tuition and below-average cost of living, so it's a fantastic option for saving money. General services, financial services, trade, transportation and public utilities, manufacturing, and building are key industries in Florida that make major contributions to the US economy, making it almost the best state to study in USA.
In Florida, which is regarded as one of the top states to visit in terms of the variety and quantity of activities available, you will never be at a loss for things to do. You can visit Miami to witness its unique and diverse culture.
Average cost of tuition- $4,463
Brands based in the state: Publix Super Markets, Tech Data, World Fuel Services
Salary: In Florida, the average salary is $55,833/ year.
Student life: It is possible to have an excellent quality of life in Florida because of the state's weather and culture, the state's cuisine and the diversity of its offerings, the state's educational options, and the state's low cost of living.
Living in Florida is incredibly desirable for a vast variety of various reasons, and one of those reasons is the state's beautiful weather. In this state, striking a good balance between work and personal life is very easy.
5. Utah
You may wish to consider Utah if you want to be surrounded by other young people, as it boasts the largest number of people aged 19 to 25, making it one of the best US states for international students For those on a tight budget, it is one of the most economical places to attend college, with the cheapest rooms in the entire country and tuition and board costs that are well below average.
When you're not in class, explore the several regions of the state, which offer everything from hiking to skiing. Salt Lake City is known for its beautiful environment as well as its world-class art. Apart from an excellent job market, you can also find a wide variety of communities, excellent schools, a thriving arts and entertainment scene, and infinite opportunities for sports and recreation.
Average cost of tuition- $6,700/year
Brands based in the state: Home Credit, Autoliv, Intermountain Healthcare, Nu Skin Enterprises, MSC Group
Salary: In Utah, the average salary is $57,593/ year.
Student life: To say the least, the nightlife scene in downtown Salt Lake City is fantastic, and it also features excellent dining and entertainment options. There is a row of great restaurants and trendy, stylish, and even dive bars concentrated all within walking distance from one another and located just in the centre of the action and close to everything else.
It doesn't matter if you want to hang out with hipsters while listening to rock music, get a nice cocktail or local brew beer, or hear the beats of a live DJ while being surrounded by people dancing; Salt Lake City can definitely accommodate whatever scene you might feel most comfortable in or if you can adapt to all of them.
In addition to having the best states, the United States is well-known for its student-friendly cities. In recent years, these cities have become popular choices for international students. To help you choose the same, here are the best student cities in US:
Boston
Chicago
San Francisco
Los Angeles
New York
Atlanta
Washington D.C
San Diego
Suggested: Check out this blog to find out what the higher education system in the USA looks like
Millions of young people dream of attending college in the USA. Having so many college options might be overwhelming. With this list, you can decide where to study based on your course, background, job goals, and budget. To clarify any doubts about Best States in USA for Indian Students or about studying abroad, contact our Yocket counsellors today!
Frequently Asked Questions About Best States in USA for Indian Students
Ques. Is the USA best for Indian students?
Ans. Studying abroad in the US has long been a popular option for Indian students. Indian Students in the USA can expect to receive an education of the highest calibre, and also look forward to a more promising future in the workforce.
Ques. Is the USA safe for Indian students?
Ans. Yes, for students from India, the United States is the safest place and there's no reason to worry about culture related issues.
Ques. Is the USA expensive for Indian students?
Ans. It could be expensive unless you learn to manage your expenses. You'll need anywhere between $8,000 and $55,000 a year to pay for school. Humanities, arts, and education courses tend to be less expensive, while professions like medicine and engineering tend to be more exorbitant.
Ques. What city has the lowest cost of living?
Ans. The city of Wichita Falls, Texas, has the lowest cost of living, around 7% lower than the national average (around $10000 to $18000 per year).
Ques. Can an Indian stay in the USA after studies?
Ans. Certainly. Optional practical training is available to F1- visa students who have completed either an undergraduate or a graduate degree programme and are eligible to remain in the United States for a year, working in any area of their studies.