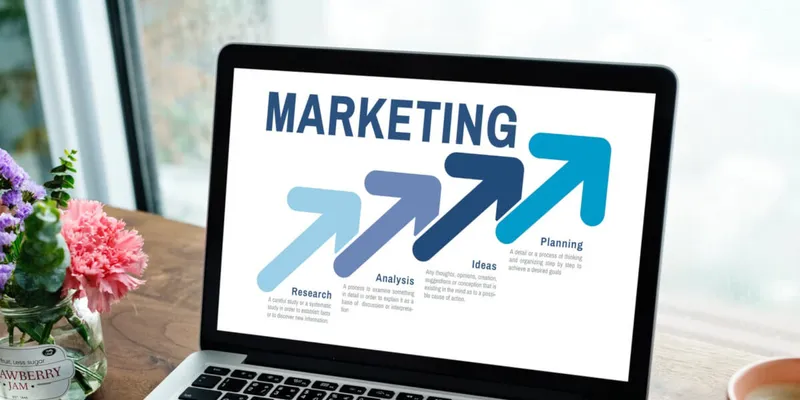 Masters (MS) in Marketing Abroad
Overview
Marketing is the study of customer-relationships. It is the most essential part of any business enterprise and helps promote one's business and its reach in society. According to American Marketing Association, marketing is defined as "the activity, set of institutions, and processes for creating, communicating, delivering, and exchanging offerings that have value for customers, clients, partners, and society at large".
A Masters in Marketing course diversifies your skills by studying the practical and theoretical frameworks that underpin great marketing.
Course Structure
Typically, a Masters in Marketing degree lasts one or two years full-time, with part-time and online programs also available. Students will spend the first half of their course taking a series of required, core modules in topics such as marketing theory and practice, consumer behavior, communications, marketing finance and competitive intelligence.
You will then progress to more advanced courses, and get the chance to choose specialized marketing topics that align with your marketing skills, interests and career objectives. While modules offered will vary at each institution, typical specializations you can choose from include brand management, business sustainability, consumer behavior, contemporary marketing practice, customer insight, digital landscape, digital marketing and social media, entrepreneurship, innovation and new product development, marketing analysis, marketing consultancy, marketing strategy, online technology in marketing, and relationship marketing.
Course Subjects
Students of Masters in Marketing get to know about the basic principles associated with the field and how they are applied in the real world. Some of the subjects include:
Business to Business Marketing
Global Marketing Techniques
Marketing Research
Marketing Strategy and Management
Product Management
Retail and Sales Management
Logistical Strategies
Corporations and Financing
Top Specializations
Some of the specializations offered for Masters in Marketing include:
Digital Marketing
Public Relations
Marketing Research and Analytics
Marketing Management
Social Media Marketing
Integrated Marketing Communications
Core Skills
Key Skills
Common skills gained from a graduate marketing degree include:
Solid understanding of all marketing topics, practices, principles, models and theories
Expert understanding of traditional and modern marketing issues and concerns
Advanced knowledge of marketing strategies, including how to apply and adapt them across a wide range of markets
Strong understanding of separate marketing functions and their impact on one another
Expert ability to use statistical and other marketing software
Ability to analyze and evaluate developments in consumer behavior and the market (both local and international)
Ability to work to a marketing brief, including fulfilling both conceptual and operational requirements
Ability to identify new marketing opportunities
Overview of general management principles, concerns and issues
Enhanced research skills, which may be useful for proceeding to a PhD program
Ability to research and critically assess key performance indicators (KPIs)
Ability to diagnose problems accurately and solve them creatively
Ability to communicate effectively (in both oral and written contexts)Good presentation skills, including ability to persuade and to negotiate
Seamless ability to work in a team, and to lead a team
Ability to think strategically and critically
Excellent time-management and organizational skills
Ability to be self-aware and self-critical
Ability to carry out consumer research
Good numeracy skillsGeneral political, intercultural and commercial awareness
Requirements
The requirements for a Masters in Marketing are quite general across the world. Here are some of the basic requirements that you will need:
Business Schools require you to give GMAT which forms the most important part of your application.
Few universities also accept GRE scores in place of GMAT scores.
They also require a minimum 2-3 years of work experience (depending on the program you intend to join).
IELTS or TOEFL is compulsory for acquiring a student visa and as a proof of English proficiency.
A Bachelor's degree with excellent scores.
Three or more years of work experience in some universities
Top Scholarships
Marketing scholarships 2021 - 2022
Orange Knowledge Programme Netherlands
Atlas Corps Emerging Global Leaders Professional International
Fellowships in USA 2021-2022
MSc International Awards at King's Business School, UK 2021-22
Fulbright Foreign Student Scholarship Program USA
New Zealand Aid Programme 2021-2022 Scholarships for international students
Australia Awards Scholarships for International Students
Global Korea Scholarship - Funded by Korean Government
MPhill PhD Scholarships Lingnan University HongKong
Friedrich Ebert Stiftung Scholarships
ANU Chancellor's International Scholarship
Work Opportunities
5 Jobs to Pursue as a Master's in Marketing Graduate :
Marketing Research Analyst.
Marketing Director.
Fundraising Professional.
Sales Professional.
Writer.