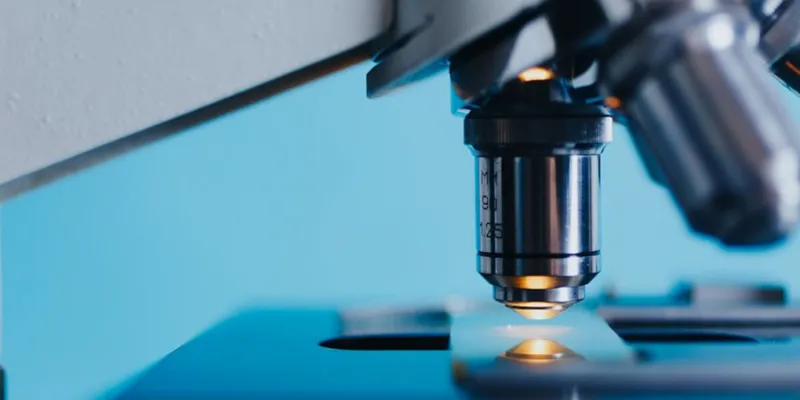 Bachelors in Chemistry Abroad
Overview
Bachelor in Chemistry is a four-year integrated professional program offered by some of the top universities in the world. Chemistry involves analyzing and understanding chemical processes, compositions, interactions, structure, properties, and reactions to other elements and compounds in specific conditions. It is an excellent subject that provides students with endless opportunities in career and life.
It is an excellent subject for international students, leading to endless global opportunities in the pharmaceutical and medical industries. It also serves as the foundation for infinite specialized and complex programs and studies in related areas. The BSc in chemistry programs are designed to emphasize the fundamental areas of chemical knowledge, experimentations, and deductions. It is a challenging subject and offers rewarding career prospects upon completing the program.

Why Study Bachelors in Chemistry Abroad?
Chemistry is a branch of science that has existed for thousands of years. The accomplishments in the field of chemistry have shaped the pharmaceutical, chemical engineering, and medical industries. A strong foundation in the chemistry course develops students' problem-solving, attention, and critical thinking abilities.
Foundation in Chemistry is crucial and allows students to kick start their career after BSc chemistry efficiently. There are multiple ways in which students can benefit from studying chemistry. Some of the top reasons to complete BSc in chemistry abroad are:
Working on esteemed projects:

The chemistry students engage in research and development in chemistry and applied chemistry. The students and chemists in the field work on projects and initiatives in a technological environment like a laboratory or an office. It involves the theoretical concepts' critical thinking and practical implications to produce optimum progress in the field.

International significance:

Chemistry is a crucial branch and works internationally. The industries work globally and comprise offices, workstations, and laboratories worldwide. It allows the students to broaden their skills and dimensions and aim for international work opportunities. Studying BSc in chemistry abroad allows students to define their place in front of international employers and create better opportunities like attending global exhibitions, seminars, and conferences.

Endless work opportunities:

BSc chemistry scope is far and wide which allows students to develop highly renowned and esteemed opportunities for themselves. The graduates work in multinational companies like DuPont, GlaxoSmithKline, BASF, 3M, Shell, and ExxonMobil. The companies allow the students to specialize in their desired fields under their supervision and guidance.

Opportunity to work with like-minded people:

One of the major benefits of studying BA Chemistry course abroad is a conducive, interactive, and work-oriented environment. You wil also have ample BSc chemistry job opportunities, like work in laboratories and have an opportunity to develop their analytical and critical thinking and decision-making skills. It generates a rewarding environment and supports the students to produce optimum outcomes.
Studying chemistry abroad is a valuable experience that develops a career-oriented and development mindset. The interactive and engaging community works together to work on global issues.
Suggested: Why to Study Abroad?
Course Structure
Bachelor's in chemistry inculcates the base for specialized skills and complex thought processes in students. To get a better understanding of BSc chemistry subjects, a minimum level qualifications in other subjects is useful as well. These include English, Mathematics, and Physics.
Duration- Bachelors in chemistry is a three to four years program at the undergraduate level depending on the chosen university. BSc chemistry duration may vary from one country to another.
Course Subjects
Bachelor's in Chemistry focuses on the building blocks of chemistry. Following are the BSc chemistry subjects list-
Organic Chemistry

Inorganic Chemistry

Industrial Chemistry

Agricultural Chemistry

Mathematics

Physical Chemistry

Polymers
Top Specializations
Bachelor's in Chemistry provides various specializations in diverse fields. BSc in chemistry colleges offers various specializations. Some of the popular specializations in BSc Chemistry courses are:
Forensic

Green chemistry

Chemical engineering

Pharmacology

Toxicology

Geology

Health Science

Material science

Pharmacy

Biochemistry

Geochemistry

Food technology

Agricultural chemistry

Chemical physics

Environmental science
Suggested: Popular Courses for International Students Abroad
Core Skills
To pursue a bachelors in chemistry abroad, the students must possess some specialized skills and qualities to ace the program at the university. Some of the abilities required by the students are:

Analytical and Problem Solving Skills in Chemistry
Chemistry courses evolve students' problem-solving and decision-making abilities. It is one of the crucial aspects of being an undergraduate in chemistry. You will learn to analyze and interpret the complex language in the subject, understand the science concepts, decipher the meaning, perform mathematical operations, and produce optimum solutions to the problems.

Research and Presentation
The primary goal in chemistry is to gain a comprehensive understanding of various subjects under study and develop specialized results. It is the process of discovery, inquiry, and experimentation in the project. The students must understand the fundamentals of basic and applied research and present information to meet the initiation objectives.

Cooperation and Teamwork
Chemistry students work in laboratories with team members, senior researchers, scholars, and other fellow candidates. Students must inculcate the values of cooperation, leadership, and teamwork to drive faster, optimum, and efficient outcomes. Good teams lead to better results through maximized strengths. It is a crucial skill necessary for students pursuing chemistry abroad.
Suggested: Latest Study Abroad Updates
Requirements
Universities require international applicants to maintain academic records with great performance and skills as part of BSc chemistry eligibility. The students must showcase their extracurricular abilities to stand out among the other eligible candidates.
Every university has diverse admission conditions and BSc chemistry eligibility requirements and application processes. Some of the standard eligibility admission criteria include
Transcripts of Higher Secondary or Equivalent

English Language Proficiency Tests

SAT/ACT

Passport & Student Visa
Here are the necessary details:

Transcripts of Higher Secondary or Equivalent
The students who want to pursue undergraduate programs in chemistry must complete high school or higher secondary from a recognized institution with an average percentage of 60% or an equivalent GPA. The transcripts must be translated into English by an approved evaluation service like the National Association of Credential Evaluation Services.

English Language Proficiency Tests
Most foreign universities offer bachelor's in chemistry in the English language. They require the students to accomplish the following qualifications in English language competence:

SAT/ACT
The students with the following entrance exam proficiency and average test scores have a high probability of securing a place at their desired university:

Passport and Visa
You need to have a valid passport and student visa to apply for bachelors in Chemistry degree as an international student abroad. A college acceptance letter is necessary for the application. So, make sure you can apply for it at least three months before departure.
Suggested: Know about International Student Visa

Documents Required to Apply for Bachelors in Chemistry Abroad
Diverse universities have the requirements of distinct documents for the bachelors in chemistry program. The additional and supplementary document requirements for the program may vary amongst the universities. Some of the common documents required for the B.Sc. in Chemistry program are:
Completed application form

Official academic transcripts translated into English

English language proficiency test scores

A valid passport and student visa

Health insurance or health certificate regulations

Proof of funds

Admission Process for Bachelors in Chemistry Abroad
The interested applicants must withstand the following common application process to pursue in bachelors in chemistry colleges:
The applicants must search for the best universities for chemistry abroad. The students must apply to multiple universities to improve their admission chances.

Check the universities' official websites to check the program's eligibility criteria.

Some universities may have their unique application portal, while others may require students to register for the state or country through the common application portal.

Fill out the application form and upload the documents like official transcripts, English language scores, entrance exam scores, etc.

Submit additional documents like LOR, SOP, essay, etc. Pay the application fee to complete the process.

The selected students are informed by the Offer letter. Pay the tuition fee and read the rules and regulations of the university to finalize enrollment.
Suggested: Know About Entrance Exam for Abroad Studies
Top Scholarships
Scholarships are grants and financial aids awarded to the students to provide tuition fee waivers and relief in the overall living costs at the university. They are available for every student worldwide in science, technology, humanities, mathematics, chemistry, etc. It is important to apply for scholarships to attain the benefits and ease the overall academic costs for international students.
Some of the best scholarships for a bachelor in chemistry abroad are:

American Chemical Society Scholars Program


The American Chemical Society awards renewable grants to international students worldwide. The full-time candidates can avail the opportunity to support the financial and academic requirements of the students majoring in chemistry, chemical technology, chemical engineering, chemical sciences, and biochemistry. The students must have a minimum GPA of 3.0 to apply for the scholarship.

Amount:

5,000 USD (4,00,000 INR)

Fleming A. and Marian E. Barbour Scholarship Fund


The Fleming A. and Marian E. Barbour Scholarship Fund is allotted to full-time international students with a minimum of 60 credit positions to accomplish the junior or senior level position. The University of Michigan is dedicated to uplifting students with a cumulative GPA of 3.5 pursuing bachelor's in chemistry, environmental chemistry, or biochemistry. The eligible candidates must send a letter of recommendation from one of the faculty members.

Amount:

1,300 USD (1,00,000 INR)

Jogue Inc. Memorial Graduate Scholarship Award


The Society of Flavor Chemists promotes the Jogue Inc. Memorial Graduate Scholarship Award for students with outstanding performance in academics. It is one of the best scholarships for international students pursuing chemistry and biochemistry. The students must attach their academic transcripts, letters of recommendation, and a personal statement to avail of the scholarship.

Amount:

2,000 USD (1,60,000 INR)
Suggested: Top Scholarships to Study Abroad

Cost of Studying Bachelors in Chemistry Abroad
The students must understand the average tuition fee and living costs of the universities for a bachelor in chemistry program. It allows them to finalize and understand the possible costs and other necessary information before finalizing their dream institution. The BSc chemistry fees can be divided into tuition fees and cost of living:

Tuition Fees
The average BSc chemistry fees abroad is 25,000 USD (20,00,000 INR) per year. The per semester and annual tuition fee for the program may vary depending on the universities and the country.

Cost Of Living
The cost of living at a different country includes accommodation, travel costs, and meal expenses. The average bachelor in chemistry course cost of living ranges between 14,000 USD to 25,000 USD (11,00,000 INR to 20,00,000 INR). As international students, they must manage their expenses efficiently and choose the university effectively.
Suggested: Cost of Studying Bachelors Abroad
Work Opportunities
A bachelor's degree in chemistry prepares the candidates to be a part of highly lucrative and respectable careers in the future. It provides ultimate employment opportunities across various disciplines and fields. The graduates find high-quality BSc chemistry jobs in the public and private sectors.
The BSc chemistry jobs can be expected in the form of government employment opportunities like research laboratories and institutes, military, power plants, and healthcare sectors.
Some of the popular jobs after BSc Chemistry are:
| | |
| --- | --- |
| Job Positions | Average Annual Salary |
| Academic researcher | 50,000 USD |
| Agricultural Chemist | 75,000 USD |
| Biochemist | 95,000 USD |
| Chemical Engineering Assistant | 75,000 USD |
| Forensic Assistant | 55,000 USD |
Suggested: How to Work While Studying Abroad?
The experience that the students gather from the bachelor's program in chemistry allows students to develop their decision-making and problem-solving abilities. The students can use these capabilities in every job sector and sphere of their life. The students can learn more about their desired course, its structure, BSc chemistry scope, and the various universities from the professional consultants at the client. To know more about your desired destination and target universities, connect with professional consultants at Yocket today!
FAQs
Ques. Which country has the best bachelor in chemistry program?
Ans. The USA has been recognized for its bachelor's in chemistry program. It is an ideal choice for international students.
Ques. How to succeed in the B.Sc. chemistry course abroad?
Ans. The international students must review the study materials, maintain proper notes, practice daily, engage in active recalling methods, and participate attentively in the practical classes and laboratories.
Ques. Is it better to pursue a bachelor's in chemistry abroad?
Ans. Yes, the undergraduate programs in chemistry abroad are practical and provide professional training to the students. They have a comprehensive approach and provide understandable course modules.
Ques. Is pursuing a bachelor's in chemistry abroad easy?
Ans. Chemistry is not an easy subject. However, the practical methodologies and excellent career prospects make it a gratifying study stream.
Ques. What are the possible opportunities after a Bachelor in chemistry?
Ans. The students can find various BSc chemistry job opportunities in their chosen fields or pursue higher studies like master's and Ph.D. in chemistry to find better career prospects. Some popular career options include quality controller, medical technologist, clinical research specialist, and lab chemist.