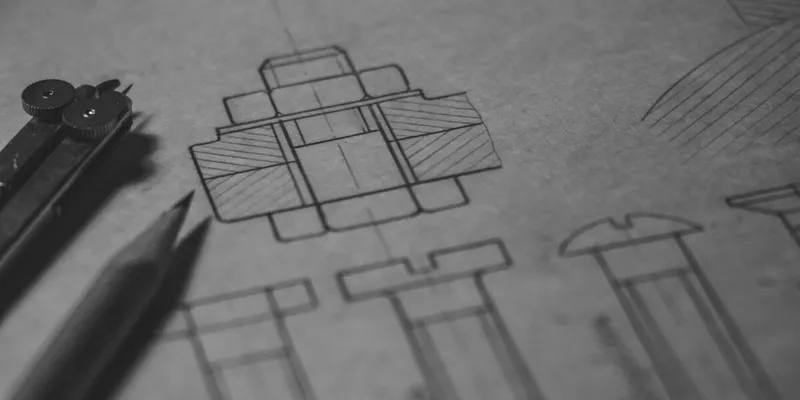 Bachelors in Graphic Design Abroad
Overview
Graphic design involves the process of conveying information by means of visual representations. The graphic design program gives you the opportunity to learn how to communicate messages through the use of different design mediums, including illustration, typography, iconography, and photography. By learning design skills, you will be able to create visual content that is tailored to specific project briefs and optimized for user experience.
When you are selecting colleges that offer bachelor's degree in graphic design, you will be able to combine your academic studies with your desire to travel the globe. The field of graphic design is ever-changing, and cutting-edge concepts and trends are always on the horizon, which will enable you to create a portfolio that is representative of international trends. By experiencing other cultures firsthand, you will be able to determine how cultural context shapes visual content produced by other countries. In addition, your surroundings will inspire you to develop your own ideas.
A graphic design degree abroad will provide you with the opportunity to experience a completely different culture and country while developing your artistic and business skills. With the constantly changing nature of the graphic design industry, taking classes abroad can help you gain relevant skills and stay current on the latest trends. The opportunity to be exposed to international students can provide you with new perspectives and tools for your own design process. This can also challenge your own training in the methods of your country of origin.

Why Study Bachelors In Graphic Design Abroad?
Degrees in graphic design focus on the development of visual, conceptual, and creative skills. The course will focus on the transformation of theoretical knowledge into actual graphic design products. As technology continues to develop, graphic designers must remain on top of their game and stay informed about these advancements.
Improves Your Employability: Colleges that offer bachelor's degree in graphic design shows prospective employers that you have invested time and effort into overcoming challenges and honing the skills necessary for the job. If your portfolio doesn't include a degree, it may not even be noticed by an employer. Additionally, many organizations search your resume for keywords using automated software. Unless your resume contains the words "degree," "associate," or "bachelor," it may very well be discarded.
Gains Valuable Experience: Practice is the key to success in graphic design, as in any other field. With a structured graphic design degree program, you will be exposed to various assignments, projects, and exams to develop your skills. As part of this course, you will learn different techniques, work with different tools and design programs, and examine scenarios similar to what you may encounter in your career. Additionally, you will gain confidence as you build your portfolio through these practice projects.
Boosts Your Earning Potential:

There have been many graphic designers who have landed jobs without a degree. However, those with a degree generally earn a higher salary and receive a higher commission. That's because a degree adds value to your professional image. During a graphic design degree program, you will be exposed to a thorough curriculum that will prepare you for practical experience in the real world. As a result of the degree, employers and clients are more confident in the skills and dedication you possess.
Course Structure
Graphic design can be studied in a variety of ways. In some universities, graphic design courses are short, intensive courses that last approximately three months full-time. The majority of these courses require no previous experience and will provide you with an understanding of the field on a basic level.
Moreover, BA graphic design abroad is primarily studied through a BA program which takes three or four years to complete. An undergraduate degree can be earned in one to two years, followed by a master's degree or a PhD, which typically takes five years to complete.
Course Subjects
As an elective course, graphic design offers a wide range of options. A number of core areas of study will be covered in graphic design programs, regardless of the institution. These core areas include:
Typography

Illustration

Photography

Principles of visual communication

Design for online and print

Cultural, historical and contemporary influences on graphic design

Graphic design theory
In BA graphic design abroad, practical work plays a significant role. Therefore, you are likely to attend more workshops and seminars than lectures. With faculty guidance and support, you will have more opportunities to think and design creatively. Several types of assessments will most likely be used to evaluate your work, including design portfolios, essays, reports, and presentations.
Top Specializations
In order to maximize the benefits of a Bachelor's degree program, one must be well versed in the fundamental topics of the program. In order to earn a Bachelor's degree in Graphic Design, students are required to take the following courses:
Art

Commercial Art

Computer Applications

Desktop Publishing

Drawing and Painting

Graphic Arts and Printing

Graphic Design

Web Page Design
Read: Popular Courses Abroad
Core Skills
A graphic designer's skills are in high demand among creative professionals who enjoy working on the right side of the brain. There is no doubt that graphic design jobs can be stimulating and enjoyable, but they can also be very lucrative. Some of the skills are-

Creativity
The concept of creativity is one of, if not the most significant graphic design skill. If you do not know how to tap into your creative resources, it will be difficult to come up with original ideas and designs. No matter what medium you work in, you must possess a strong visual sense.

Communication
The key to creating a successful product is understanding what your client wants. As a result of today's digital age, where people are glued to their phones and other electronic devices, many people cannot communicate with their clients. Therefore, if you are able to listen well, process feedback, and explain design elements without becoming technical, you will have a great advantage over other candidates.

Typography
A well-written, visually appealing text is more relevant than ever today. Almost anyone can access fonts online today, but someone who has been trained in font creation and understanding will be a more effective designer.

Adobe's Creative Apps
In many graphic design professions, experience with technology is an integral part of the curriculum. Most graphic design jobs require knowledge of Adobe's creative software, including Adobe Illustrator, InDesign, and Photoshop. In fact, graphic design software is so integral to the profession that students are now using it in high school and even in middle school.
Requirements
Applicants seeking admission to BA graphic design colleges should be aware of the admission requirements and eligibility criteria. Check out the following bachelors in graphic design eligibility abroad:
High School Certificate

Language Proficiency Score Requirements

Passport and Visa
Let us check in detail:


High School Passing Certificate
Students need to present their 10+2 passing certificate in any background, having subjects including Arts. The average passing score should be 50-60% for admission in any BA graphic design colleges.


Language Proficiency Score Requirements
English language proficiency tests, such as the IELTS or TOEFL, are required of international students. It is also necessary to obtain these scores in order to apply for a study visa in the respective country. If your language proficiency does not meet the minimum requirements, you may be required to enrol in a language course. The requirements for admission to different universities vary. Moreover, the average bachelor degree in graphic design requirements should be-
Students are required to obtain a valid student visa from the respective country. Prior to travelling, it is important bachelor degree in graphic design requirements to apply for a study visa three months in advance.
Read: International Student Visa Details

Documents Required To Apply Graphic Design Bachelor Courses Abroad
In order to be admitted to a BA graphic design program abroad, certain documents must be submitted. As different universities may request additional documents, we have listed a few of the most common below:
Duly filled Application Form

Bank statement for fund proof

LOR

or Letter of Recommendation

SOP

or Statement of Purpose

Completed application form proof of 10+2 completion

Certificate of English language proficiency test

A valid passport and student visa

CV or Resume

Admission Process For Graphic Design Bachelor Courses Abroad
Below is a step-by-step guide to getting admission to one of the top universities offering graphic design bachelor programs:
Select the best universities that offer bachelor of graphic design courses.

Visit the official website page of the university and gather all the information required for admission.

Transcripts, high school certificates, test scores, etc., should be uploaded.

Apply online and pay the application fee.

In order to be considered for admission, you will need to participate in the interview.

Upon completion of the interview process, you will receive an admission letter, which will allow you to obtain a study visa.

Once you have agreed to all of the university's terms and conditions, you can now pay your tuition fees.
Top Scholarships
Obtaining a scholarship is one of the most effective ways to fund your study abroad. International students can apply for scholarships that provide decent benefits to assist them with their studies and stay abroad. The following are a few of the most popular scholarships for bachelors in computer science abroad:

Academy of Special Dreams College Scholarship Fund


Eligibility:

Students with disabilities pursuing a course of study in art at a college.

Amount:

1,000 USD (79,811 INR)

Deadline:

Rolling

Future Designer Scholarship


Eligibility: Students in high school and college who design and submit an original greeting card are eligible to enter.

Amount:

2,500 USD (199,565 INR)

Deadline:

November 1, 2022

Lounge Lizard Web Design Scholarship


Eligibility: High school or college students who are submitting their own website designs.

Amount:

1,000 USD (79,826 INR)

Deadline:

October 3, 2022
Read: Top Scholarships to Study Abroad

Cost Of Studying Bachelors In Graphic Design Abroad
Before deciding to pursue graphic design abroad, you must first gather all the necessary information regarding graphic design bachelor courses fees. Studying abroad at the best universities for bachelor of design in graphic design can be divided into two categories: tuition fees and living expenses.

Tuition Fees
In general, the tuition fees for bachelor of arts in graphic design will range between 10,560 USD to 18,185 USD (842,735 INR to 1,451,244 INR) based on the college/university. Costs vary greatly from university to university depending on the country and region. Accordingly, the tuition fee for a BA graphic design at an overseas university will vary according to the country where you enroll.

Cost Of Living
The average cost of living abroad is an influential factor in the preparation of your financial plan. Depending on living arrangements and individual preferences, the cost of living abroad varies from 20,000 USD to 27,000 USD (1,588,570 INR to 2,144,610 INR) per year. As a result, managing your expenses effectively is essential for an international student to survive.
Work Opportunities
Students who possess a bachelor's degree in graphic design can find a variety of jobs in any country after completing their degree. As a student, you should be aware of the current demand for Graphic Design jobs and salaries after completing your BA degree:
Here are some of popular jobs:
| | |
| --- | --- |
| Job Positions | Average Annual Salary |
| Graphic Artist | 62,530 USD |
| Freelance Designer | 69,239 USD |
| Web designer | 76,147 USD |
| Visual designer | 86,122 USD |
| Production artist | 93,354 USD |
| Art director | 93,479 USD |
Read: How to Work While Studying Abroad?
The use of graphic design is widespread across a variety of industries. A graphic designer is typically employed by any company, organization, or agency that wishes to convey a message through visual content. Generally, graphic designer positions are available at the entry-level and management positions are available for those with previous experience overseeing design teams. For more information on the course, consult our Professionals at Yocket today.
FAQs
Ques. What is the scope of bachelors in graphic design abroad?
Ans. Graphic design abroad can be an excellent way to enhance your visual communication skills, regardless of whether you have already established a career in the field or are seeking to do so. A career in this area blends messaging with artistry, allowing it to become an integral part of a variety of fields.
Ques. Which is the best country to study bachelors in graphic design?
Ans. Studying a bachelor's degree in graphic design abroad can be a rewarding experience for students from different countries. Some of these countries include the United States, the United Kingdom, Germany, Australia, Canada, Ireland, Switzerland, and Denmark.
Ques. What is the duration of bachelors graphic design abroad?
Ans. Basically, the graphic designer bachelor's degree abroad duration depends on the location and university. Although, the average duration of the course is 3 to 4 years.
Ques. What are some common specializations for graphic design abroad?
Ans. A few common specializations for bachelors in graphic design abroad include Commercial Art, Computer Applications, Desktop Publishing, Drawing and Painting, Graphic Arts and Printing, Graphic Design and Web Page Design.
Ques. What are the most sought-after fields of graphic design abroad?
Ans. Here are the most sought-after fields of graphic design abroad:
Graphic designer

Creative director

User experience (UX) designer

User interface (UI) designer

Production artist

Product developer

Art director

Marketing specialist