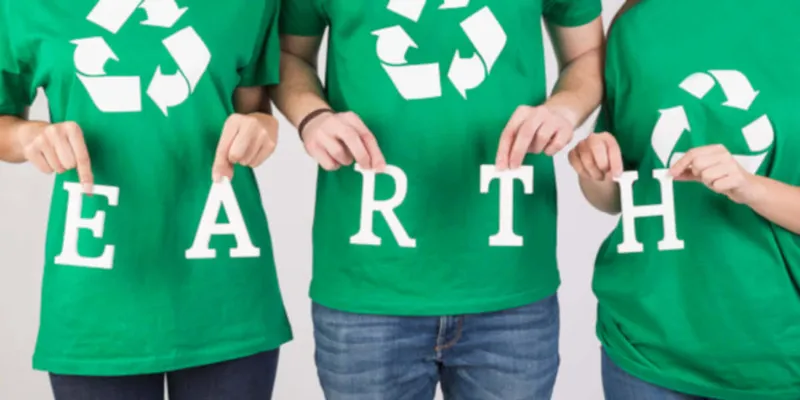 Bachelors in Environmental Science Abroad
Overview
Environmental Science is an interdisciplinary field that integrates Biology, Chemistry, Geology, and Physics, Mineralogy, Oceanography and Physical Geography to study the environment and thus, accordingly work on solutions for the environmental problems.
It offers a broad understanding of how these fields interact with each other. Hence, Environmental Science is mostly associated with remediation, it is increasingly called upon before new constructions occur.
Science is a blessing to mankind. If necessity is the mother of invention, Science is most definitely the father. But an Environmental Science student will disagree because he/she will be more focused on how science is responsible for harming the environment. If your thoughts run along the same lines, then Bachelor's in Environmental Science is for you.
Changing climate, addressing population growth and high energy demands, habitat loss have become increasingly relevant problems to solve. As a result, the demand for qualified Environmental scientists has increased tremendously.
In a world of major topical issues, Environmental Science is becoming increasingly valued and a Environmental Science Bachelor's Degree would help prepare the graduates for the challenges. It also offers the opportunity to study multiple branches of Science and take part in lab and fieldwork as well as more traditional study.
Common routes for Environmental Science graduates include natural resource management, environmental advocacy, teaching, and planning and development. These careers allow you to engage with immediate real-world problems more than conducting research in a laboratory.
Course Structure
Environmental Science is an ocean of unknown by itself. It integrates various fields to develop an understanding of environment-related issues. Listed below are some of the core courses in a Bachelors in Environmental Science.
Earth's Environmental Systems
Geochemistry for a Habitable Planet
Solid Earth Dynamics
Field Geology
Remote Sensing
Earth Resources and Sustainable Development
Paleobiology and Earth System History
Course Subjects
The following subjects will be required as preparation for a Bachelor's in Environmental Science:
Biology
Physics
Environmental Science
Chemistry
Geography
Mathematics
Basics of Astronomy (desirable)
Top Specializations
Top specialization :
Social sciences
Geosciences
Environmental chemistry
Ecology
Atmospheric sciences
Core Skills
Environmental scientists need at least a bachelor's degree in a related field for most entry-level jobs :
Analytical skills. Environmental scientists often use scientific methods and data analysis in their research.
Critical-thinking skills.
Interpersonal skills.
Problem-solving skills.
Speaking skills.
Writing skills.
Requirements
Basic Admission Standards for International Students means you may need the following:
An approved evaluation / translation of official transcripts (the National Association of Credential Evaluation Services maintains a list of approved service providers)
Test of English as a Foreign Language (TOEFL) score of 61 iBT for undergraduates (173 computer-based, 500 written), or IELTS scores of at least 6.0 in lieu of TOEFL. Graduate students should have a TOEFL score of at least 79, 6.5 for IELTS.
Secondary-school transcripts
Post-secondary transcripts
Official transcript from all previously attended universities or colleges
Top Scholarships
Environmental Science scholarships 2021 - 2022
Korean Government Self Finance Support Announced
Canada Outstanding Achievement Scholarships in UK 2021-22 (University of Birmingham)
GSUK Middle East & N.Africa Outstanding Achievement Scholarships, UK 2021-22
Better World undergraduate Scholarship at Trinity College Dublin, Ireland
New Zealand Aid Programme 2021-2022 Scholarships for international students
Global Korea Scholarship - Funded by Korean Government
Work Opportunities
Organizations are gaining interest in investing money i;nvironment and sustainability. The scope in this field is increasing day by day. Listed below are some of the job opportunities:
Environmental consultant
Environmental education officer
Environmental engineer
Marine biologist
Nature conservation officer
Recycling officer
Sustainability consultant