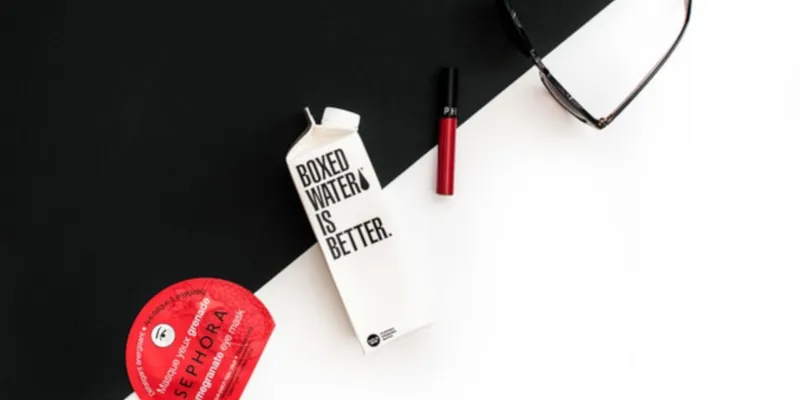 Bachelors in Communication Design Abroad
Overview
Bachelor in Communication Design is a three-year program concerning the study of expressing words, ideas, and images in visual form to transmit information. It embraces an extensive study of typography and interaction to expand your expertise in editorial design and brand, type designs, motion graphics, digital products and spatial graphics.
Graduates of communication designation professional tasks with the responsibility to attract or deliver information to audiences through visual elements. If you are finding this course quite interesting and would like to develop your career in the creative design field in different domains, choosing bachelor's of communication design will be a great decision for you.
Pursuing bachelors in communication design abroad will not only give you an ample amount of career choices but also will develop your creative skills to attract more audiences to the organization. Aspiring individuals who want to play a huge role in conveying information directly in the minds of folks through some most creative ways, and if you are feeling this is your thing, give it a shot to this degree.


Why Study Bachelor Communication Design Abroad?
Studying abroad has gained a lot of recognition over the last few years among many students. This is because of the world-recognized education system, top-class universities, range of courses etc. A bachelor of communication design from abroad colleges gains a lot of reputation and many opportunities. Some of the reasons why to consider bachelor's in communication design are
Versatile Degree:

A communication designing degree is much more than having a degree for the job you want. As most of degrees are more theoretical, the bachelor in communication design combines theory, project knowledge and development of your creativity skills. Such exposure prepares you for a wholesome professional career.
Diverse:

Bachelor of communication design gains you the ability to assess the organizational needs for effective implementation in the business requirements. A communication design major includes a wide range of areas of study, such as graphic design, print design, video editing, writing, etc that help you to choose any one specific field based on your interest.
Development:

Apart from your academic knowledge, studying communication design bachelor's abroad fosters your personality and skills development. You learn to be a creative and confident professional capable of expressing words through visual communication to the audience.
Demand:

Although the career scope after communication designing courses is vast. There is a wide range of job opportunities which are going to increase in the future. For instance, the employment of graphic designers is expected to grow by 3% from 2020 to 2030. Similarly, other jobs like video editor and UI/UX designer employment are projected to increase by 29% and 13%, respectively in 2030.
Suggested: Benefits of Studying Abroad
Course Structure
Communication design focuses on utilizing visuals to express information to audiences strategically. The program aims at three key areas of conceptual, applied and entrepreneurial forms of communication through a variety of media. Let us look at the course structure of a communication design bachelor degree abroad.
Duration:

Bachelor in Communication Design from top abroad institutions is of 3 to 4 years duration, as duration, just like other undergraduate degrees. The final year focuses on entailing a two-semester honors project using supervisory pedagogies.
Course Subjects
You'll have the chance to choose from a selection of creative fields to specialize in the areas of your interest. Its core curriculum focuses on offering developing initial design and visualization skills to students. The list of courses includes in the program are:
Communication Design Studies

Colour and Information Design

Typography in Design

Strategic Branding

Graphic Design

Drawing and Painting

Computer Applications
Top Specializations
The colleges abroad offer a wide range of specializations for bachelors in communication design. You have the option to choose the one based on your interest. The list of some popular specializations for a Communication Design degree in foreign countries includes:
Design, Multimedia and Visual Communication

Design and Communication Strategies

Design and Media Communication

Communication & Multimedia Design

Visual Arts & Visual Communication Design

Graphic Communication Design
Suggested: Guide to Popular Courses for International Students Abroad
Core Skills
Communication design is a creative field that requires you to show extra skills in your profile that can increase the chances and even it helps in seeking instructions at colleges. You must do some extra preparation on your skills before applying for the bachelor of science in communication abroad. Let's have a look at them:


Graphic Design
Having graphic designing skills helps a lot in pursuing a communication design course. It helps to create visual content to communicate information to the audiences. Focuses on the logic of displaying elements in interactive designs to optimize the experience of users.


Data Visualisation
The process of translation of information into visual context for the audiences to understand and get the details easier to understand and pick some insights from it. Having these skills helps students to identify the patterns, trends, and outliers in large data sets.


Knowledge of Art & Illustration
As a student aspiring to step into the world of communication design, you must train yourself for art and illustrator approach from the start. This helps you to explain ideas and serve as a depiction instead of showing an artist's approach.
Requirements
To get admission into one of these universities, you must fulfill the eligibility requirements. In order to qualify for bachelor of communication design honors in abroad institutions, the following criteria must be met:
Educational Qualifications
English Language Proficiency
Passport and Student Visa

Educational Qualifications
The educational qualifications for a bachelor in communication design in foreign must have completed higher secondary from a recognized institution. For admission to one of the best communication design colleges, a minimum score up to 80% is competitive.

Language Requirements
All international students are required to demonstrate that they have an appropriate level of English language proficiency. Every university accepts certain language tests of English for speakers of a foreign language in terms of IELTS, Pearson etc. While some of the universities also ask for a minimum of grade 4/C in GCSE English Language. The minimum scores of two popular tests are given below

Passport and Student Visa
You need to have a valid passport and student visa to apply for bachelors in communication design degree as an international student abroad. A college acceptance letter is necessary for the application. So, make sure you can apply for it at least three months before departure.
Suggested: Everything You Need to Know about International Student Visa


Documents Required to Apply for Bachelor Communication Design Colleges Abroad
Other than the admission requirements, you must have a set of documents to pursue bachelor in Communication Design abroad in top colleges. These may include:
Higher education certificate

Academic transcripts

Language entrance scorecards

Proof of financial resources

Student Visa

Photo Identity
However, the exact documents may vary with the universities. Make sure to check the official website to get information on the required documents.


Admission Process for Bachelor Communication Design Abroad
The application process of most universities abroad is accepted in different seasons i.e. fall, winter, spring and summer. Every country has its own intake session. However, the exact process may differ from university to university. A generalized flow will help you to get a smoother procedure.
First, make a list of some universities and specializations you want to study.

Now, browse their official websites along with their guidelines carefully.

Fill out the available application form and pay the required application fees.

Translate the documents in the English language if not available.

Once you have submitted your application, wait for the decision, or you can check the status at the university website.

After receiving the letter of acceptance, accept it and pay the depositary fees to confirm your seat.
Suggested: Know About Entrance Exam for Abroad Studies
Top Scholarships
The scholarship is the best way for students to fund their studies abroad. These scholarships are offered by various universities and some of them are external sources. Here we have given some scholarships for international students to study bachelors in communication design abroad.
NAU Scholarships International Excellence Award


First year undergraduate students with a minimum GPA of 3.0 score at the time of consideration are eligible. This award are presented to students at the time of application and may be subject to change after evaluation final official transcripts.

Amount/ Benefits:

Amount Varies

International Merit Scholarship


Freshman students studying in Northern Kentucky University are eligible for this scholarship. Students must have at least 3.5 GPA on a scale of 4.0 for this.

Amount/ Benefits:

7,500 USD per year

Vice Chancellor Global Scholarship Award


Undergraduate merit based students are eligible for the scholarship. Must have good academic records in University of Reading.

Amount/ Benefits:

4,000 Euro

University of Alberta International Country Scholarship


Awarded to international students on the basis of their first year merit in undergraduate on study permit.

Amount/ Benefits:

5,000 CAD

Sir John Monash Scholarships for Excellence


Offered to 10 highest-achieving international students studying Australian Year 12 or International Baccalaureate in Australia.

Amount/ Benefits:

40,000 AUD
Suggested: Know About Top Scholarships to Study Abroad


Cost of Studying at Bachelor Communication Design Colleges Abroad
If you are studying bachelor in communication design abroad institutions, you must know about the study cost and living in the country. However, the cost is determined by two factors: tuition fees and living costs. Let's look at them:


Tuition Fees
The tuition fees to study communication design bachelor degree abroad for international students varies with the university and its location. For instance, studying this honors in the US or UK costs you between 19,000 USD to 57,000 USD. And in Germany, the annual fees for bachelors in German universities is around 12,000 Euro per year.


Cost of Living
Apart from the tuition fees of bachelor degrees in institutions abroad, you also have to bear the living costs in that country. It will mostly depend on the lifestyle you choose. On average, the inclusive (accomodation, food, groceries, materials, transportation etc) is around 10,000 USD to 30,000 USD per year. At last, it is all up to you how you can manage your expenses as an international student while studying.
Suggested: Cost for Studying Under Graduation Abroad
Work Opportunities
Most of the designing students decides to study masters after their bachelor of communication design honors abroad. Pursuing master's from foreign institutions as it can be very beneficial for them in getting the best jobs. These programs provide students with a lot of experience and exposure through which they can understand the working life of corporate fields.
Apart from higher studies, you can also opt to work after completing bachelor's. Some of the job profiles of communication design graduates, along with their average salaries are given below:
| | |
| --- | --- |
| Job Profile | Average Salary |
| Digital Product Designer | 56,088 USD |
| Graphic Designer | 40,227 USD |
| Advertising Executive | 47,839 USD |
| Photojournalist | 37,366 USD |
| Print Media Designer | 46,898 USD |
| UX/UI Designer | 64,693 USD |
Suggested: How to Work While Studying Abroad?
With this, we can conclude that a bachelors in communication design abroad is very beneficial for international students as compared to India, owing to its quality of education offered. These abroad institutions can help you to shape your personality and skills at an early stage in a way to have various career prospects in the future. So, if you too want to study abroad but are confused about selecting the best university, connect with our Yocket Professionals for assistance.
FAQs
Ques. Is communication design a good degree?
Ans. A degree in communication design will help you to position your career as an artist working with multiple forms of media. These artists can create visual effects which show up in media and entertainment venues.
Ques. What is BS communication design?
Ans. Studying a BS communication design course provides a broad-based understanding of current technologies and the application of media arts, web design, game design and animation design. It will also develop your technical knowledge combined with design, communication and management skills.
Ques. Why should I choose bachelors in communication design?
Ans. The field of communication design has a diverse option and is considered as one of the best-paying professions. As a communication designer, you can explore different careers in advertising & branding, television, print media, animation, UC design etc.
Ques. What are the best countries to study communication design?
Ans. Some of the best countries to pursue communication designing courses are
United Kingdom

Italy

United States of America

Finland

Australia
Ques. What are the popular specializations for communication design?
Ans. A list of top specializations of a bachelor in communication design abroad are:
Advertising

Ambient media

Visual identity design

Performing arts

Creative industries.