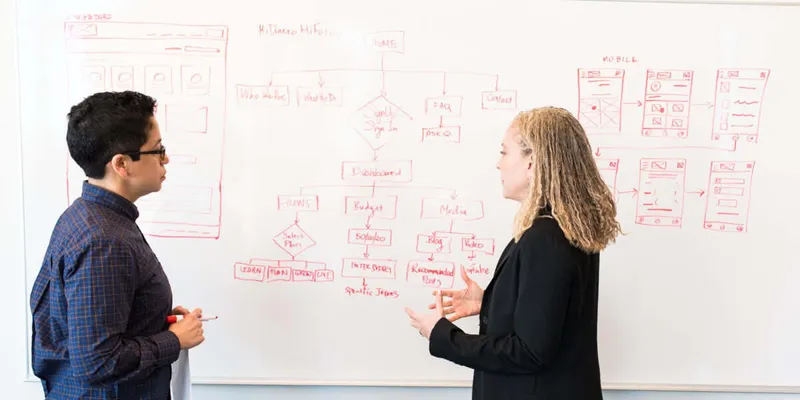 Bachelors in Operations Management Abroad
Overview
Operations Management is the process that involves planning, organizing, managing, controlling, and supervising the production and manufacturing processes. An Operations Manager aims to ensure timely delivery of the products while successfully turning raw materials into finished products, or turning the input into the output as efficiently as possible to maximize the organization's profit.
In general, countless operating decisions must be made that have both long- and short-term impacts on the organization's ability to produce goods and services that provide value to customers.
A Bachelor's degree in Operations Management is very popular and sought after these days. Since an Operations Manager looks after the development and production of finished goods, almost every company wants to hire experienced and/or capable graduates in this field. You will need to supervise and organize, as well as take the responsibility for timely delivery of the products.
The benefits of pursuing a degree in this field can be seen on the individual as well as organizational level. Businesses will gain profit through increased productivity while personal growth is realized through the development of analytical skills. You would be the go-to person for people who want to get the job done. Sounds something like you will do?
Course Structure
Bachelor's in Operation Management course trains students in the below-mentioned areas. The course trains students and turns them into skilled operation and production managers. Below is the list of core courses in Bachelor's of Operation Management:
Factory Management
Labor Relations
Quality Control
Supply Chain Management
Marketing Research
Technology Infrastructure
Database Design and Management
Course Subjects
An Operation Manager's main task is to manage and reduce the cost of operations, without affecting the quality of the product or service offered. Towards this goal, the following are some of the subjects required for Bachelor's in Operation Management:-
Economics
Mathematics
English
Statistics
Psychology
Top Specializations
Top Specializations :
Design of Goods and Services.
Quality Management.
Process and Capacity Design.
Location Strategy.
Layout Design and Strategy.
Human Resources and Job Design.
Supply Chain Management.
Inventory Management.
Core Skills
Operations Management Skills :
Planning. Regardless of what task you have been set, an operations manager needs to possess excellent planning skills.
Delegation.
Excellent Communication.
Knowledge.
Time Management.
Leadership.
Active Listening.
Problem Solving.
Top Scholarships
Operation Management scholarships 2021 - 2022
Korean Government Self Finance Support Announced
New Zealand Aid Programme 2021-2022 Scholarships for international students
Global Korea Scholarship - Funded by Korean Government
ANU Chancellor's International Scholarship
Work Opportunities
Operation Management professionals have ample job opportunities available in front of them. Some of the potential job roles are:
Operations Manager
Materials Manager
Purchasing Manager
Industrial Production Manager
Quality Assurance Manager
Facilities Manager
Logistics Manager
Operations Research Analyst