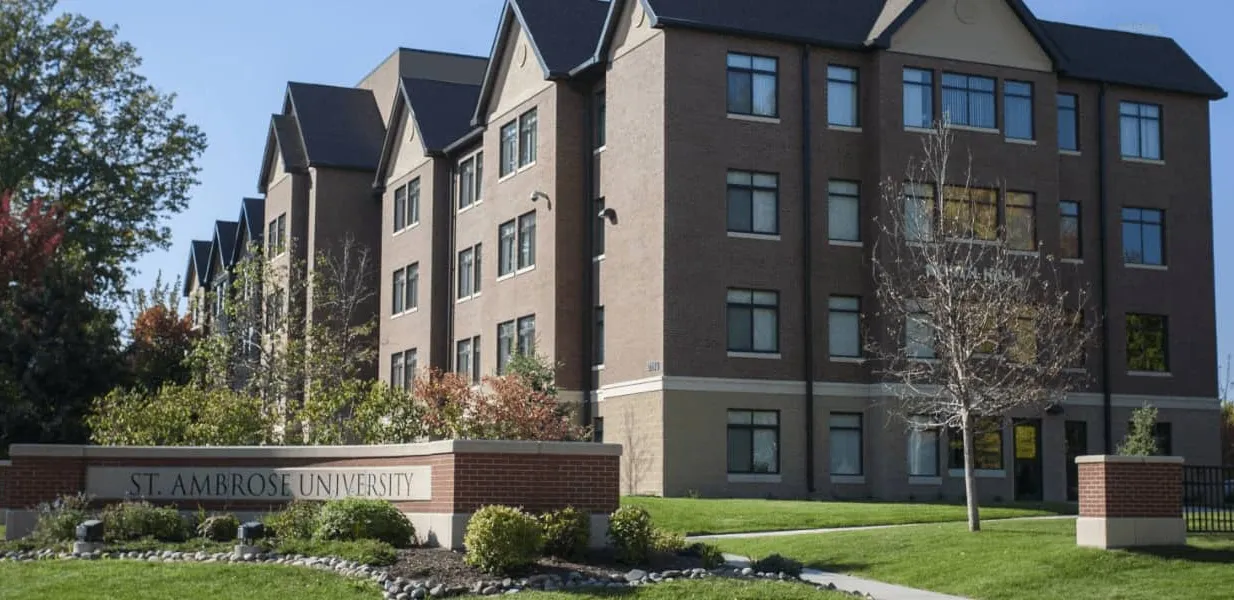 Alberta, Canada
Private University
Established in 1921
Established in 1921
About
Ambrose University is categorized among the "private Christian liberal arts universities". The university is situated in Calgary, Alberta. Ambrose University was established in the year 1921 under the leadership of the legend Gordon Skitch. It is the Canadian school of The Christian and Missionary Alliance and Church of the Nazarene. Ambrose University offers graduate and undergraduate education in science and liberal arts degree. Based on Christianity, the university's aim is to produce alumni who are active and devoted Christian in their lives.
With a long history from the past, the university has been able to grow academically regardless of it being among the small universities. According to the uniRank, the university appears to be position 6638 in the world ranking and 86 in the country rank. Ambrose universities offer 8 faculties namely: The faculty of Agriculture Art, Engineering, Law, Natural Science, Medicine, Environmental Science, and Social Sciences.
---
Cost of Studying at Ambrose University
Average tuition fee
Reasonable
---
Living expenses
Average living expenses (Bachelors)
CA$79,320
Average living expenses (Masters)
CA$79,320
Average on-campus living expenses
CA$8,770
Admissions at The Ambrose University
College
Finder
Know universities that fit you best!
Take us through your profile, study preferences, strengths, and weaknesses and we'd find you universities that are tailor made for you, instantly!
Find Universities
Courses at the Ambrose University
Select School
Students
---
Yocketer profiles
ENGLISH LITERATURE
Winter 2022
View Profile
View Profile
ENGLISH LITERATURE
Spring 2022
View Profile
View Profile
ENGLISH LITERATURE
Fall 2021
View Profile
View Profile
Contact
---
Email
enrolment@ambrose.edu
Address
150 Ambrose Cir SW, Calgary, AB T3H 0L5, Canada
---