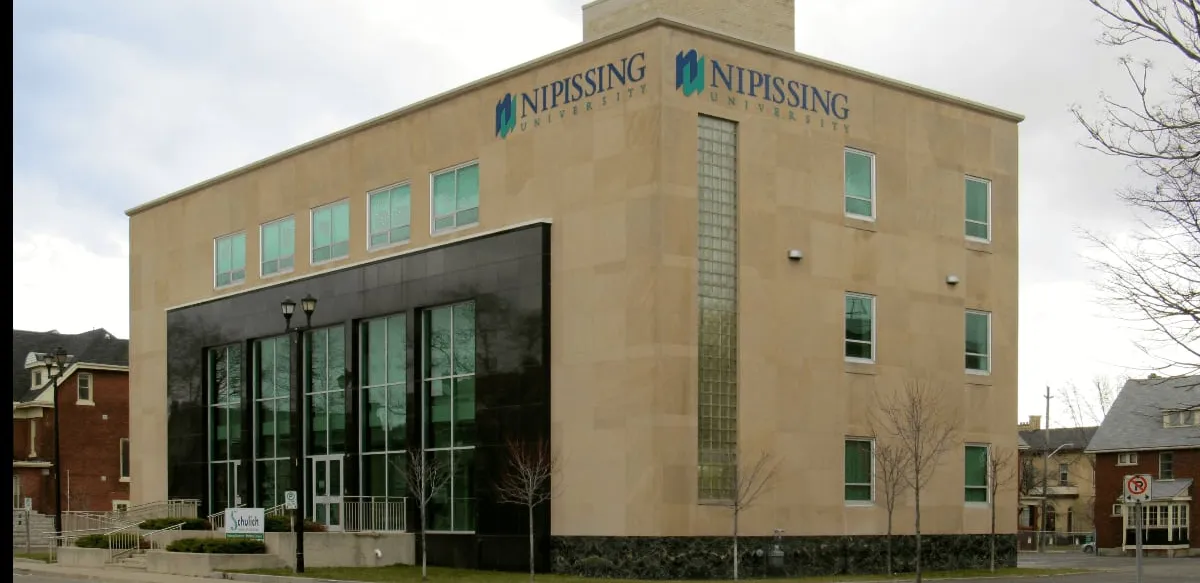 Ontario, Canada
Public University
Established in 1992
Established in 1992
About
The Nipissing University is a small, non-profit higher education institution which is officially recognized and accredited by the Ministry of Training, Colleges, and Universities. It was established in 1992 as a public liberal arts university. With a selective admission policy based on students' past academic record and grades, the 27 years old Nipissing University has an enrollment range of 5,000-5,999 students according to uniRank. This makes up for an admission rate range of 60-70%.
It was ranked No. 1 in Canada for student services in the primarily undergraduate category, No. 1 in Ontario and No. 2 in Canada for student satisfaction also in the undergraduate category of the 2018 edition of the annual Maclean's University Rankings. This great citadel of learning has a graduation rate of 85.9% which is higher than the average Ontario graduation rate.
---
Cost of Studying at Nipissing University
Average tuition fee
Economical
---
Living expenses
Average living expenses (Bachelors)
CA$36,575
Average living expenses (Masters)
CA$32,494
Average on-campus living expenses
CA$15,564
Admissions at The Nipissing University
Documents Required to Apply to Nipissing University
Online Application, Transcripts, English Language Proficiency
College
Finder
Know universities that fit you best!
Take us through your profile, study preferences, strengths, and weaknesses and we'd find you universities that are tailor made for you, instantly!
Find Universities
Courses at the Nipissing University
Select School
Students
---
Yocketer profiles
Business Administration
Fall 2022
View Profile
View Profile
Kinesiology
Fall 2022
View Profile
View Profile
Business Administration
Winter 2025
View Profile
View Profile
Faculty
University Faculty:Student Ratio
1:23
Opportunities
University Endowments Value
120000
Contact
---
Email
nuinfo@nipissingu.ca
Address
100 College Drive, Box 5002, North Bay, ON, Canada
---