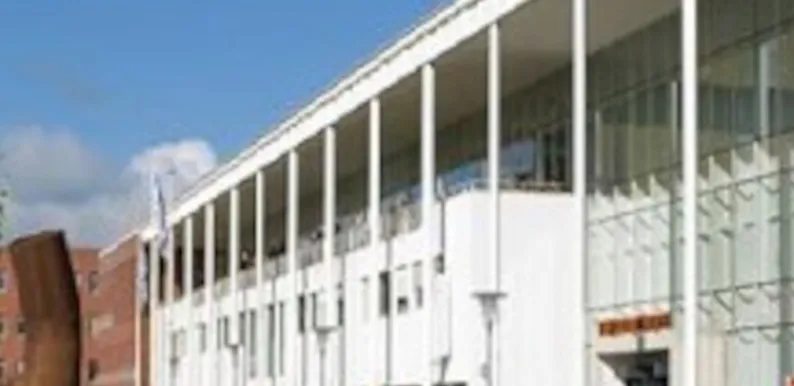 Hanze University of Applied Sciences
Gelderland, Netherlands
Private University
Established in 1996
Established in 1996
About
The HAN university of applied sciences is a university of applied sciences with two campuses in Arnhem and Nijmegen in the Netherlands. HAN came in being in 1996 after a merger of various institutes. It offers bachelor's and Master's degrees in a wide scope of subjects. Arnhem business school is the global branch of HAN University. HAN offers superb practice-based training to in excess of 30 000 students. HAN's focuses on providing customized research to organizations and institutions. It has more than 65 Bachelor courses, 21 Masters courses, 40 research groups. These courses incorporate Engineering, Business administration, IT and communication, Economics, Commerce, Communication, Law, Health and some more. A few Programs were evaluated as highly ranked in the Netherlands, as per the 'Keuzegids Masters 2015', a yearly investigation direct that gives an autonomous correlation between courses in advanced education in the Netherlands.
Elsevier magazine ranked HAN University of Applied Sciences second best large university of applied sciences in the Netherlands. Moreover, approximately 20 courses offered at HAN were ranked best 3 when contrasted with a similar course offered at different institutions.
---
College
Finder
Know universities that fit you best!
Take us through your profile, study preferences, strengths, and weaknesses and we'd find you universities that are tailor made for you, instantly!
Find Universities
Courses at the Hanze University of Applied Sciences
Select School
Students
---
Yocketer profiles
Renewable Energy
Fall 2022
View Profile
View Profile
Sustainable Energy
Fall 2023
View Profile
View Profile
Automotive Systems Engineering
Winter 2022
View Profile
View Profile
---
International Students
% of international students in the university
8.1
Total International Students in the university
2302
Contact
---
Email
admissions@org.hanze.nl
Address
Zernikeplein 7, 9747 AS Groningen, Netherlands
---