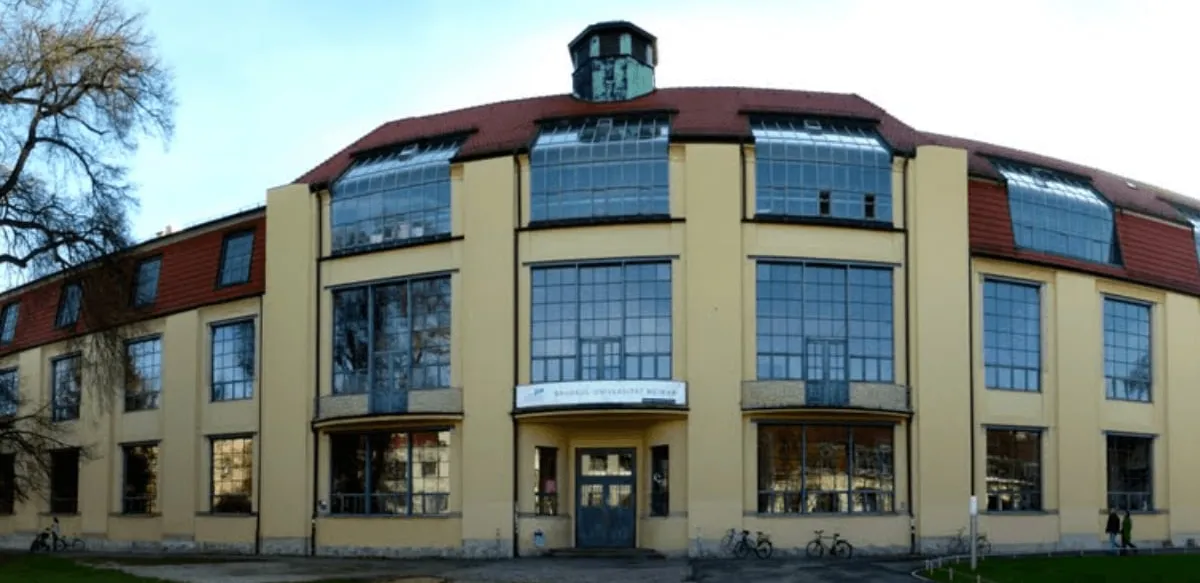 Bauhaus University, Weimar
Thuringia, Germany
Public University
Established in 1860
Established in 1860
About
The Bauhaus University Weimar is located in Weimar Germany and specializes in the artistic and technical fields. Established in 1860 as the Great Ducal Saxon Art School, became a college on 3 June 1910. In 1919, the new Director Walter Gropius renamed the school as Bauhaus, and it received its present name in 1996. Approximately 4,000 students are enrolled at University today. Bauhaus University has become well known for its wide range of teaching and research activities based on Civil Engineering, and Architecture Oriented Disciplines. Today the University offers an extensive spectrum of instruction with about 40 courses of study including free art, design, web design, visual communication and many more.
According to Uni Rank, Bauhaus University ranked 1499th in the world and 69th in Germany. According to Ranking Web of Universities, the University ranked 1273rd globally.
---
Cost of Studying at Bauhaus University, Weimar
Average tuition fee
NA
---
Living expenses
Average living expenses (Bachelors)
€10,148
Average living expenses (Masters)
€10,148
Average on-campus living expenses
€9,828
Admissions at The Bauhaus University, Weimar
Application Fee
€75 - €100
College
Finder
Know universities that fit you best!
Take us through your profile, study preferences, strengths, and weaknesses and we'd find you universities that are tailor made for you, instantly!
Find Universities
Courses at the Bauhaus University, Weimar
Select School
Students
---
Yocketer profiles
Natural Hazards and Risks In Structural Engineering
Fall 2022
View Profile
View Profile
Human-Computer Interaction
Summer 2023
View Profile
View Profile
Natural Hazards and Risks In Structural Engineering
Winter 2022
View Profile
View Profile
Contact
---
Email
webredaktion@uni-weimar.de
Address
Geschwister-Scholl-Straße 8, 99423 Weimar, Germany
---