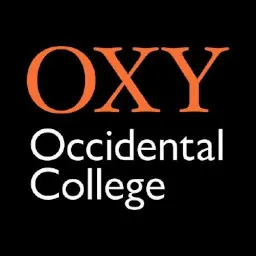 California, United States
Private University
Established in 1887
Established in 1887
About
Occidental College is one of the oldest liberal arts colleges in America. It is a private institution established in the year 1887. The school offers quality undergraduate degrees under 34 majors and nine minor programs, including Linguistics, Public Health, and Classical Studies. It has affiliations with NAICU, Annapolis Group, Oberlin Group, and CLAC. Occidental students have the opportunities to take courses at the California Institute of Technology (Caltech) free of charge. Also, the school offers a 3-2 engineering program which enables its students to study at Occidental for three years, while completing their undergraduate studies with an additional two years either at Columbia University or Caltech.
Occidental College was ranked 99th In Forbes' 2017 ranking of America's Top Colleges. Similarly, the U.S. News & World Report's 2019 rankings ranked the school 39th among other American liberal arts colleges.
---
Cost of Studying at Occidental College
Average tuition fee
NA
---
Living expenses
Average living expenses (Bachelors)
$20,730
Average living expenses (Masters)
$20,730
Admissions at The Occidental College
Avg acceptance rate (Bachelors)
37%
College
Finder
Know universities that fit you best!
Take us through your profile, study preferences, strengths, and weaknesses and we'd find you universities that are tailor made for you, instantly!
Courses
Find the updated list of courses available in this university.
Students
Yocketer profiles
Computer Science
Spring 2022
View Profile
View Profile
Psychology
Winter 2022
View Profile
View Profile
Computer Science
Fall 2023
View Profile
View Profile
---
International Students
% of international students in the university
8
Faculty
University Faculty:Student Ratio
9:1
Opportunities
University Endowments Value
575000000
Contact
---
Address
1600 Campus Road Los Angeles, CA 90041
---