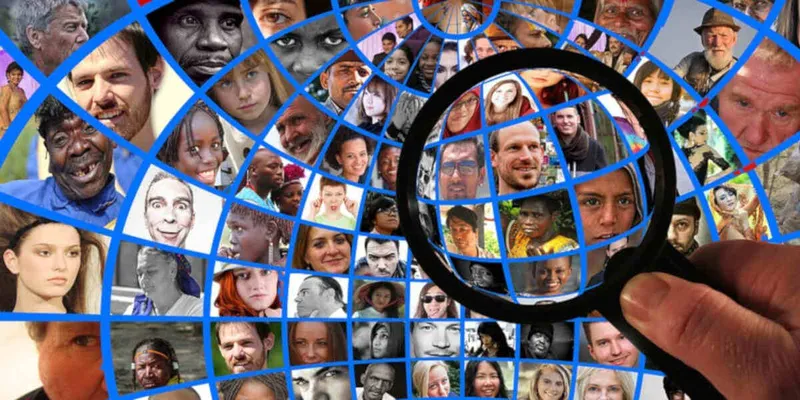 Bachelors (BA) in Sociology Abroad
Overview
BA Sociology is a 3-4 years undergraduate degree course that includes the study of social behaviour, human societies, and their development. By studying sociology, students will be able to understand the nature of human interactions and relations, the internal and external features that affect the choices we make, and the functioning of different institutions. Sociologists tend to analyse different aspects of social and human life including group dynamics, religious traditions, crimes, social classes etc.
Bachelors in Sociology is offered in countless institutions abroad. Students can get trained on various social, economic, and behavioural aspects of human nature and interactions. Students can find career options in diverse fields such as public relations, rehabilitation, advocacy, etc.. Hence, the career options are endless for the students.
Pursuing a bachelor's degree abroad will definitely let you explore different areas of focus. Also, it will help in the development of several behavioural and leadership skills as well. Aspiring professionals who want to study society and the different patterns of human interactions can opt for an undergraduate degree in sociology from different colleges and universities abroad.


Why Study Bachelors in Sociology Abroad?
Sociology is one of the most sought-after fields by students who want to study abroad. It is a very broad field comprising different disciplines, specialisations, and concepts. Mentioned below are some important reasons why you need to pursue your bachelors in sociology abroad.
Various Specialisations

: The institutes abroad have a wide selection of diverse specialisations in the field of sociology. Students can make the choice of their specialisation from different options such as gender studies, crimes, social classes, etc. based on their interests.

World-Class Institutions

: One of the best things about universities and colleges abroad is that they are universally ranked and popular amongst students. So, you can study sociology at top-ranked universities and get the much-needed knowledge and expertise.

Career Options

: Sociology is a subject that has application in different fields such as health, law, psychology, etc. So, students can find a wide range of career options to choose from after the completion of their bachelor of arts degree in Sociology.

Scholarships

: Most educational institutions abroad not only have the best academic programs but numerous scholarships for international students as well. Getting financial help is always a good thing when you are studying abroad.
Also read: A Guide on How to Study Abroad for Free After 12th!
Course Structure
If you are certain that you want to pursue a bachelor of arts in sociology degree, it is important to learn about the course structure of the program. Here we shall be discussing some important pointers about the program.
Duration:

Just like any other undergraduate degree, the BA sociology degree has a total course duration of 3-4 years.

Core Courses:

The core courses that are included in the BA sociology curriculum are as follows:
Social Issues

Race and Ethnic Relations

Sociology in a Global Age

Mass Media and Popular Culture

Sex and Gender

Religion and Society
Course Subjects
To get a better understanding of the sociology courses abroad, students need to know about the course subjects that form an important part of the curriculum. Some of these bachelor of arts in sociology subjects are mentioned below:
English Composition

Foreign Languages

Mathematics

Logic

Basic Sciences

Humanities

Social Sciences

Fine Arts
Top Specializations
If you want to be more specific with your domain while studying sociology, there are some course specialisations offered by the academic institutions. These specialisations are:
Social Organization

Social Psychology

Social Change

Population & Demographics

Applied Sociology

Human Ecology

Sociological Methods & Research
Also read: What are the Best UG Courses in Abroad?
Core Skills
Students who are seeking admission into the top academic institutions for a bachelors in sociology must have some behavioural and personal skills to make the most out of their educational experience. Some of these important skills are mentioned below.


Analytical and Critical Thinking
Sociology is a diverse subject comprising different ideas related to social nature, logic, ideologies, and much more. Hence, there are some contradicting problems and issues that you will be discussing with your classmates. So, it is important to have some critical and analytical thinking abilities to aid in the process of learning.


Reading & Writing Abilities
Sociology is a subject that often demands a lot of reading and writing. You will be learning about different works, concepts, and ideas of people. Also, you will have to submit your theses and research papers. This is where proper reading and writing abilities can be of great help.


Your knowledge and understanding of different cultures, human nature, social impacts, and people will help you in your career path as a sociology major. So, having some cultural awareness and competence will surely help you succeed.
Also read: Know About Entrance Exam for Abroad Studies
Requirements
Do you want to study at the best universities and colleges abroad and get your bachelors in sociology degree? Well, in order to do that you will have to first know about the eligibility criteria and admission requirements of the institutions abroad.
Higher Secondary Results
English Language Proficiency
Visa & Passport
Let's discuss these requirements in detail:


One of the most common criteria for admission to the top colleges for a BA in sociology is the higher secondary result. Students will have to pass their class 12th examination with an aggregate of 60% in total to be eligible for admission.


English Language Requirements
International students that don't speak English as their primary language will have to submit their English Language Proficiency test scores such as IELTS, TOEFL, etc. The minimum requirement for an IELTS score is 6.5 and the minimum score requirement for TOEFL is 79.


Students must apply for the student visa and passport as these are common criteria for all the colleges and universities abroad. Keep in mind that you will have to apply for the visa well in advance before your expected date of travelling.
Also read: International Students Financial Requirements to Study Abroad


Documents Required to Apply For Sociology Colleges Abroad
Following documents should be submitted along with the application to different sociology colleges and institutes abroad.
Reports and transcripts from previous institutions

Standardised test scorecards

English Language Test reports

Statement of Purpose

Letters of Recommendation

Proof of finances

Updated Resume/ CV

Copy of Passport and Visa

Study Permit

Passport Size Photographs

Admission Process for a Bachelor of Sociology Degree Abroad
Here is a step-by-step process detailing the admission process for the top institutions abroad:
Make the choice of your program and specialisation first and then check out the best institutions that provide those programs.

Conduct your research by visiting the official website of those universities and colleges. Gather all information that you can about the course.

After you select the university you want to apply to, submit all the required documents such as high school results, language test reports, etc. along with your application form.

The university will then process your application and if selected, you will be called for an interview with the board of directors.

In case you clear the interview, the university will offer you an admission letter.

You can then book your seat at the program, pay your course fees, and start the course.
Also read: 7 Ways You Can Help Your Child in Selecting the Right Career Abroad
Top Scholarships
Several academic institutions offer a wide range of scholarships for international students who are interested in the UG sociology programs abroad. Here we are providing some details about these scholarships such as eligibility criteria and benefits.


QS Undergraduate Scholarship
International students who want to transform the world and contribute to the 17 sustainable development goals of the UN can be considered eligible for the scholarship. It is available for all undergraduate degree programs.
Eligibility Criteria
Students must be enrolled in a QS Ranked University. They must be starting their course in a year.

Students must have accepted an offer from any university in the scholarship program before the winner is announced in May.

Amount/ Benefit: USD 5000



Western Union Foundation Global Scholarship Program
This scholarship is for students who want support across the world for their post-secondary education.
Eligibility Criteria
Students must be between the age group of 18 and 26 with excellent academic records.

Students must submit a letter of recommendation from a professor or a teacher.

Amount/ Benefit: USD 2500



Global Korea Scholarship - Funded by Korean Government
This scholarship is available for students who are undertaking an undergraduate course in Korean universities.
Eligibility Criteria
Students should not be Korean citizens and should have a GPA of more than 80% for the scholarship.

Applicants should be physically and mentally fit.

Amount/ Benefit:

Fully-funded scholarship for course fees.
Also read: 5 Best Indian Government Overseas Scholarship


Cost of Studying Sociology Bachelor's Degree Abroad
Various countries around the world offer the best bachelor's degree in sociology for students. However, before making the choice of university, you need to know about the expenses of studying abroad. The overall cost of studying at the best institutions abroad falls under two categories: tuition fees and cost of living.


The tuition fee that you have to pay in order to study in the best colleges and universities abroad depends on the country and the university. On average, the program fee for a bachelor's degree in sociology around the world is somewhere between USD 2500 to USD 35000. Some institutions also offer scholarships and financial aid to students to lessen their financial burden.


Apart from the program fee for the college/university, students also have to bear living costs while studying abroad. These expenses include accommodation, food, transportation, study materials, etc. The cost of living can be less or more depending on your lifestyle. On average, students need to spend about USD 1000- USD 1500 per month on living expenses.
Also read: Best Education Loans for Abroad Studies
Work Opportunities
Students will find a lot of employment opportunities after the completion of their bachelor's degree in sociology. Some of the most reputable firms and industries are on the lookout for professionals who have a developed understanding of sociological concepts and ideas. Some of the popular career roles and their average salary scope are mentioned below.
| | |
| --- | --- |
| Job Titles | Average Salary Per Year |
| Human Resource Representative | USD 65000 – USD 70000 |
| Guidance Counsellor | USD 55000 – USD 60000 |
| Media Planner | USD 61000 – USD 85000 |
| Policy Analyst | USD 70000 – USD 80000 |
| Market Research Analyst | USD 80000 – USD 93000 |
Also read: How to Work While Studying Abroad?
With a Sociology bachelor's degree, students will be able to shape their careers in the right direction. For more detailed information on the scope after the undergraduate sociology programs abroad, sign up on Yocket Premium.
FAQs
Ques. What subjects are included in BA Sociology?
Ans. BSc Sociology includes a wide range of subjects like:
Social Issues

Gender Studies

Cultural Studies

Fine Arts

Humanities
Ques. How long is the BA Sociology course?
Ans. The undergraduate sociology course duration is around 3-4 years. The duration depends on the university and country that you choose.
Ques. Do BA Sociology universities offer scholarships?
Ans. Yes, there are many colleges and universities around the world that offer the best scholarships and financial aid to students who need financial support for their education.
Ques. How to check if I am eligible for a BA Sociology?
Ans. Visit the official website of the college or university and check the eligibility criteria. If you are able to fulfil all the requirements of the university, you will be considered eligible.
Ques. Can I do a master's after a bachelor's degree in Sociology?
Ans. Yes, there are different specializations available for masters in sociology once you have completed your bachelor's degree.