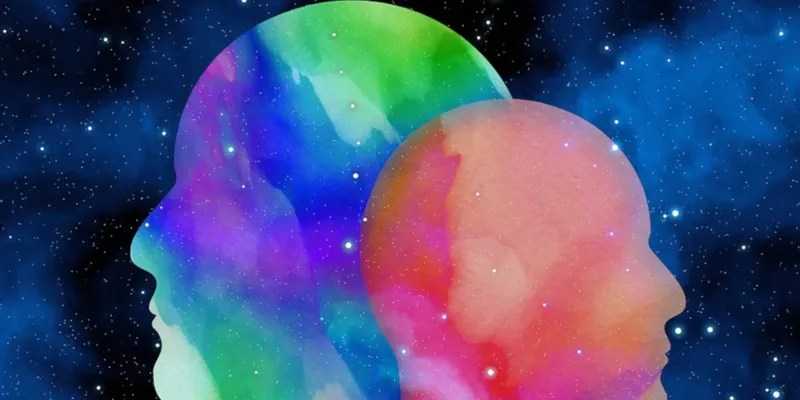 Bachelors in Philosophy Abroad
Overview
Philosophy is an academic field where those who study it consistently ask, respond to, and debate the solutions to life's most critical problems. Very few people can answer that question, and even fewer are happy with the identity they give themselves. As this is what a philosopher does, learning more about philosophy will undoubtedly bring one step closer to the solution.
A philosopher's work involves constantly seeking out new knowledge and adding to their existing knowledge. A bachelors in Philosophy will prepare you for careers in law, religion, business, diplomacy, social work, and writing from a career standpoint. bachelors in Philosophy pave the way for a rewarding career ahead in different fields.


Why Study BA in Philosophy Abroad?
You can find the origins of philosophy thousands of years ago, and it evolved in numerous nations. Every spiritual tradition or culture has its distinct philosophy, which makes it ideal for studying abroad and traveling. Your learning is enriched when you can immerse yourself in another culture, perceive things from a unique angle, and learn about their mindset.
There are numerous surprising advantages to studying abroad and the benefits of learning philosophy in a different nation and culture. Mentioned below are some of the top reasons:
To better know about the world: The Greek term "philosophy" means "love of wisdom." Philosophy examines how people see the world using the methods of logic and reason. It employs these to comprehend the words we use to explain the world and our place in it. Do our senses provide an accurate picture of reality? What makes improper behavior improper? How ought we to live? These are philosophical issues, and philosophy tells us how to approach finding solutions.
To Enhance Critical Thinking: It promotes critical thinking, close reading, clear writing, and logical analysis. The questions that different branches of philosophy pose help to distinguish them.
To Increase Chances of Employability: Learning philosophy has a lot of advantages for students. The skills philosophy is beneficial in both employment and subsequent education. Despite the questions philosophers pose being abstract, employers frequently value the skills philosophy provides. Philosophy students are taught to identify flawed reasoning and how to avoid it in their writing and work. They also learn how to read deeply and critically.
To learn the art of Argument and analysis: Philosophy is so fascinating and pervasive is the primary justification for studying it. We must each provide an answer to the questions posed by philosophers. Students can learn effective question-asking techniques and how to start developing responses in this section. Philosophy is significant, but it's also a tonne of fun, and our staff is full of award-winning instructors that make learning about philosophy pleasant. Our faculty is dedicated to a participative method of instruction, in which students are given the chance to formulate and communicate their own philosophical beliefs.
After your education, you'll be a more varied person with fresh insights and experiences, making you valuable to any advanced degree program or employer.
Suggested: Benefits of Studying Abroad
Course Structure
Since we are convinced that a BA in Philosophy is a fascinating and noble subject to study, let's discover the course structure of a BA in Philosophy abroad.
Duration- Like other undergraduate degree programs, the bachelor of science in Philosophy abroad takes 3 years to complete.
Course Subjects
The four parts of bachelor of philosophy syllabus are practical philosophy, theoretical philosophy, logic, and the history of philosophy. Below is the BA Philosophy subjects list-
Philosophy and Modern Languages

Philosophy, Politics, and Economics

Epistemology

Philosophy of the mind

Philosophy of language

Philosophy of Philosophy

History of Philosophy

Ethics

Value theory

Moral and political philosophy

Metaphysics

Physics and Philosophy

Psychology, Philosophy, and Linguistics

Logic and Semantics
Top Specializations
BA Philosophy colleges abroad offer a wide range of specializations. The list of popular subjects in BA Philosophy or specializations under the BA Philosophy course:
Ancient Greek Philosophy.

Biomedical Ethics.

Epistemology.

Ethics.

Experimental Philosophy.

Metaphysics.

Modern Philosophy.

Moral Psychology.
Suggested: Guide to Popular Courses for International Students Abroad
Core Skills
Besides having all the eligibility, students pursuing BA in Philosophy need to have certain skills that the university expects. Some of the skills are-


Problem-solving and critical thinking abilities.
Knowing how to approach and analyze a subject is necessary for sound "logic." A degree in philosophy requires a lot of time examining significant problems and patiently working their way through the issue to identify a solution. The best philosophy graduates are committed to resolving the most pressing global issues, even if the problems they address are broad and abstract.

Writing and reading abilities.
Your reading skills will be tested by the philosophy major, especially because many of the works you'll be working with are outdated, extremely challenging, or translated from a different language. Therefore, philosophy majors who can read rapidly and effectively while taking meticulous notes would succeed the most. You must be able to express your arguments succinctly and convincingly if you want to speak about complex subjects and debates.

Public speaking and communication abilities.
Since philosophy classes are typically small, you'll need to be at ease speaking in front of a group of peers and lecturers frequently if you want to succeed as a major. You'll need to have faith in your concepts while also being open to hearing what others say. Additionally, you'll need to be ready before class because you'll be speaking out loud frequently.
Requirements
The best philosophy programs frequently ask prospective candidates to provide evidence of their prior academic success, particularly in humanities-related disciplines like history and literature. Students in undergraduate and graduate programs must submit a copy of their academic records along with any exam scores.
You'll almost certainly need to submit an essay to complete your application. Mentioned below is an overview of BA Philosophy eligibility abroad:
High School Certificate

Language Proficiency Score Requirements

Passport and Visa
Let's get into the details below:

High School Passing Certificate
Students must submit their 10+2 passing certificate, having subjects including History, Political Philosophy, Basic knowledge of Mathematics and Philosophy, Economics, Sociology, Classics, and Humanities. The average passing score should be 70%. English Language and Literature, etc.

Language Proficiency Score Requirements
Since many philosophy degrees are taught in English, international students must also demonstrate their English language skills. Different universities have different score requirements. The average BA Philosophy eligibility score requirements are:

Passport and Visa
You need to have a valid passport and student visa to apply for bachelors in Philosophy degree as an international student abroad. A college acceptance letter is necessary for the application. So, make sure you can apply for it at least three months before departure.
Suggested: Everything You Need to Know about International Student Visa

Documents Required to Apply for BA Philosophy Abroad
Admission to BA Philosophy programs abroad requires certain documents. Since different universities from different countries may ask for some additional ones, here is the list of some of the most common documents below:
Higher education certificate

Academic transcripts

Language entrance scorecards

Proof of financial resources

Student Visa

Photo Identity

Admission Process for BA in Philosophy Abroad
Here is your step-by-step guide for the common admission process to get admission at one of the best BA Philosophy colleges:
Search for the best universities offering bachelor's degrees in Philosophy.

Check out the university's official website page to get all the required information for admission purposes.

Upload all scanned documents such as transcripts, high school certificates, test scores, etc.

Fill out the application form and pay the application fees.

Attend the interview as a part of the admission process from the university.

Once you get the admission letter upon clearing the interview process, you can proceed with the study visa

Lastly, pay your tuition fees after reading all the terms and conditions of the university carefully.
Suggested: Know About Entrance Exam for Abroad Studies
Top Scholarships
Scholarships are one of the most effective means of funding your education abroad. As an international student, you can apply for scholarships that offer decent benefits to assist them with your studies and expenses. Here are some of the most popular bachelors in Philosophy scholarships abroad:

Davidson Fellows Scholarship


The Davidson Fellows Scholarship provides financial aid to exceptional young individuals, age 18 or younger, who have finished an important project. Some application categories include Philosophy, Technology, Engineering, Mathematics, Literature, Music, Philosophy, and Outside the box.

Amount:

50,000 USD(

39,95,545.00 INR)

New Zealand Aid Programme 2021-2022 Scholarships for international students


The Saul Kagan Fellowship supports Ph.D. and post-doctoral students pursuing advanced study in the Holocaust in Advanced Shoah Studies. The study can all support the immediate historical setting in which the Holocaust occurred, political, economic, legal, religious, or socio-cultural dimensions, ethical and moral ramifications, or other related, pertinent themes.

Amount:

20,000 USD (

15,98,298

INR)

Global Korea Scholarship


High school seniors or college students who submit a logically organized essay exhibiting an excellent comprehension of the philosophical content of Atlas Shrugged will be eligible to win up to USD 10,000 in the Ayn Rand Institute Atlas Shrugged Essay Contest. The contest was established in honor of one of the most innovative, uncompromising, and contentious philosophers of the 20th century.

Amount:

10,000 USD (198,583 INR).

Bacon-Beard Undergraduate Philosophy Scholarship


The Bacon-Beard Undergraduate Philosophy Scholarship at the University of Tennessee provides junior- or senior-level students enrolling in the undergraduate philosophy degree program in the College of Arts and Philosophy with a yearly award of $1,000. The minimum cumulative GPA for applicants is 3.0, they must be pursuing a degree with satisfactory progress, they must show financial need, and they must submit two letters of recommendation.

Amount:

1,000 USD (

79,906.40 INR)

yearly.
Suggested: Know About Top Scholarships to Study Abroad

Cost of Studying Bachelors in Philosophy Abroad
Prior to finalizing your dream of studying abroad, you must gather all the information you need regarding bachelor of Philosophy fees. In general, the overall cost of studying at the best universities for BA Philosophy abroad can be divided into two categories: tuition fees and cost of living.

Tuition Fees
In general, the tuition fees for bachelors in Philosophy abroad will range between 20,585 USD to 62,922 USD (16,44,646.81 INR to 5,000,000 INR) based on the institution. Depending on the country and region, the bachelor's degree in Philosophy cost varies greatly between universities and colleges. Therefore, the tuition fee for a bachelors in Philosophy in an abroad university depends on the country in which you enroll.

Cost Of Living
Having an understanding of the average living costs abroad is an essential part of your financial planning. The cost of living abroad ranges between 20,000 USD to 27,000 USD (1,588,570 INR to 2,144,610 INR) per year (based on living arrangements and individual choices). Thus, in order to survive as an international student, you must manage your expenses effectively.
Suggested: Cost for Studying Under Graduation Abroad
Work Opportunities
You can pursue practically any career with the transferable skills you'll gain with a philosophy degree. You'll be well-positioned to succeed in a number of bachelor of philosophy jobs after graduation.
You can advance in your profession of choice by using your free time and university breaks to complete placements and internships. Most institutions offer career counseling services to assist you in creating resumes and applying for jobs after BA philosophy.
Here are some of the popular BA Philosophy jobs:
| | |
| --- | --- |
| Job Positions | Average Annual Salary |
| Teacher | 54,760 USD |
| Lawyer | 112,690 USD |
| Diplomat | 93,750 USD |
| Journalist | 86,550 USD |
Suggested: How to Work While Studying Abroad?
Anywhere you decide to study philosophy abroad, the experience will help you develop your critical and creative thinking skills for career after BA philosophy ahead. Therefore, individuals who wish to take their studies seriously and position themselves for future professional success might consider earning a philosophy degree overseas. To know more about your desired destination and target universities, connect with professional consultants at Yocket today!
FAQs
Ques. Which university has the best BA in philosophy program?
Ans. Here are the best colleges offering BA in Philosophy: Harvard University, Massachusetts Institute of Technology, Yale University, Stanford University, University of Chicago, University of Pennsylvania, California Institute of Technology, and Duke University.
Ques. What is the scope of bachelor's in Philosophy abroad?
Ans. The most valuable "transferable work skill" is philosophy. Philosophy is an excellent option for post-graduate study and a profession in law, religion, commerce, international diplomacy, social work, medical administration, or literature due to its emphasis on reason and reasoning.
Ques. What is the duration of bachelors Philosophy abroad?
Ans. Generally, the Philosophy bachelor degree duration abroad depends on the location and universities you choose to study. The average duration of BA Philosophy is 3 years.
Ques. What are the popular specializations for bachelors in Philosophy abroad?
Ans. The popular specializations for bachelors in Philosophy abroad are Epistemology, Ethics, Political Philosophy, Philosophy of Language, Philosophy of Mind, Metaphysics, etc.
Ques. How much money does for philosophy major make?
Ans. Although philosophy majors' starting salaries are about average for all majors, by the middle of their careers. The average pay is USD 81,200 (64,85,906.84 INR), outpacing majors in finance, international relations, marketing, business management, communications, nursing, biology, health care administration, and many other fields.