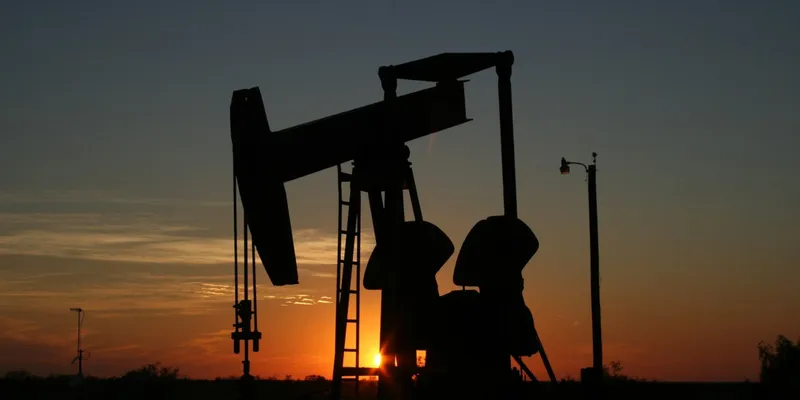 Bachelors in Petroleum Engineering Abroad
Overview
Petroleum engineering involves the process of obtaining oil and gas from beneath the Earth's crust. It is the duty of petroleum engineers to address this need in a safe and sustainable way as the world's demand for energy resources rises. Since the petroleum industry demands more experience and skills, which invites a good job profile and package, students take up petroleum engineering bachelor's degree from reputed overseas universities.
Since the job involves exploration, drilling, recovery, and transportation, you'll gain a thorough understanding of the complete extraction process. You'll discover the most effective methods for harnessing energy and think about strategies to lessen the damaging consequences of mining on the environment.
Students pursuing bachelors in petroleum engineering abroad learn to construct machinery to extract oil and gas, as well as methods to inject water, and steam into oil reserves. Throughout the academic years, students will have practical and theoretical experience.
The global demand for oil and gas is extremely high. As a result, the sector needs experts who can extract the most oil and gas, along with using analytical and managerial skills to perform different tasks. In comparison to others, the job prospects are also excellent. Studying bachelors in petroleum engineering abroad paves the way for a rewarding career ahead.

Why Study Bachelor of Science in Petroleum Engineering?
Petroleum Engineering is quite a complicated study program, incorporates a number of academic fields, including geology, chemistry, mechanical engineering, material engineering, information technology, and solid language skills. The objective is to prepare a certified reservoir and exploitation engineering expert, or an expert for operating a drilling rig. Top B Tech petroleum engineering colleges provide practical knowledge to students and prepare for challenges. Some other reasons to study Bachelor of Science in Petroleum Engineering abroad are-
Build Analytical Skills
Oil exploration involves implementing analytical skills during the work. Students need to have good analytical skills required in the job.
Top Universities in Different Countries
There are top colleges in different countries which provide petroleum engineering bachelor's degrees in practical and theoretical format. Regular practical exploration will certainly help students understand the process.
Have International Job Opportunities
One of the best parts of pursuing Bachelors Science in Petroleum Engineering abroad is you get exposure to different international job opportunities. Top oil based countries including Russia, Saudi Arabia look for fresh graduates. You will be practically exposed to international laws applied on accounting for companies. You can get along with individuals from other cultures.
Suggested: Benefits of Studying Abroad
Course Structure
The overall course structure varies according to the country and university. Under the common course structure you will study about the insight of the industry through practical and theoretical methods.
A valuable experience that could offer you the advantage when looking for graduate jobs is spending a year working in industry. You'll apply what you've learnt and establish contacts in the business world.
Duration: The overall duration of bachelors in petroleum engineering abroad is 3-4 years. Many universities also offer placement during the last year of the course.
Course Subjects
Most of the bachelor petroleum engineering syllabus abroad covers different areas of the industry. Some of the areas covered are-
Engineering, Energy, and the Environment

Formulation and Solution of Geosystems Engineering Problems

Properties of Petroleum Fluids

Transport Phenomena in Geosystems

Thermodynamics and Phase Behaviour

Engineering Communication
Top Specializations
There is a range of specialization courses offered by universities abroad in bachelor petroleum. Some of the specialization courses include-
Drilling

Completions

Reservoir

Production engineers
Core Skills
Your academic skill won't be the only thing required for the respective course, but you will also need to present other skills include-

Technical Skills
Petroleum engineering involves drilling and using tools in various areas. So as a student you need to carry some skills to work in reservoirs, designing the reservoir, drilling, and exploration. Your skills will improve further with this course.

Scientific Bent of Mind
Petroleum engineers need to be skilled in using their knowledge of science, technology, and engineering in practical applications. These skills are frequently used in the work of a petroleum engineer, which makes them extremely useful for daily operations even without a formal education.

Good Communication Skills
Working closely with senior leadership, several departments, and teams is a requirement of the job. As a result, they contribute to preserving the high level of coordination and communication.

Decision Making Skill
The ability to make decisions based on research and analysis is a skill that petroleum engineers must possess. Petroleum engineers conduct surveys and studies that serve as the foundation for major decisions on exploration, and abandonment. Based on their results, these engineers frequently need to make or advocate a decision.
Suggested: Latest Study Abroad Updates
Requirements
Irrespective of the country or university you are seeking higher studies, to pursue B.Tech in Petroleum Engineering courses there are certain requirements you need to fulfil. There are three different requirements that are quite common in top b tech petroleum engineering colleges-
High School Certificate

Language Requirements

Passport and Visa
Let us check in details


Students should provide diploma or upper secondary education in engineering having subjects including Physics, and Maths or from relevant courses. The score should be around 50-60% with the CGPA of 4.0-6.0.


IELTS, TOEFL, or PTE results are quite common for international students to pursue B.Tech in Petroleum Engineering abroad. This is crucial to meet the condition of both visa and admission purposes. In general the score should be around-
All overseas students who wish to enrol B.Tech in Petroleum Engineering at any university abroad must have a current passport and a student visa. Do not forget to apply for your visa at least 3 months before the anticipated departure date.
Suggested: International Student Visa Details

Documents Required Applying for the Bachelors in Petroleum Engineering Abroad
As a part of admission for the bachelors in petroleum engineering abroad, students need to provide some vital documents to the authority. Some of these are-
Proof of Financial Support

Copy of Valid Passport & Visa

Standardized Test Scores

Study Permit

CV or Resume

Admission Process for Bachelors in Petroleum Engineering Abroad
To complete the admission process, you need to have all the required documents. Although there could be changes according to the country and university, but we have mentioned the common admission process-
Check the official university website to see if you match the eligibility requirements for your desired program.

Take a look at the important documents and permits that you need to submit along with your application.

Complete the online application form and pay the application cost.

After submitting your application, you can log in to the admission portal.

Meanwhile, you can gather all of the documents needed to apply for a study permit.

If you meet the required needs, the university invites you for the entrance exam.

The cut-off for the entrance exam is determined by the college administration. If an applicant performs well on the entrance exam and meets the cut-off, the next step is processed.

Once the university accepts documents and scores, you can get an acceptance letter from the applied university

After receiving an acceptance letter you can apply for the study visa
Suggested: Entrance Exam for Abroad Studies
Top Scholarships
Since the fees for B.Tech Petroleum abroad differ, paying for the same can be difficult for many. One of the best ways to pay for your study abroad is through a scholarship. There are various scholarships available for overseas students that provide respectable perks for international students. Here are several well-known B.Tech Petroleum scholarships available abroad.

The South Asia Scholarship - University of Dundee UK 2021-2022
The South Asia Scholarship are special grants for students from Afghanistan, Bangladesh, Bhutan, India, Maldives, Nepal, Pakistan, and Sri Lanka. The scholarship would be awarded on the total tuition fee to be paid by the applicant.
Amount- Students pursuing any course will receive a grant of USD 25,000 (INR 19, 92,810) that covers tuition fees.

Gas Engineering Scholarships
The scholarship covers four-year bachelor's degree study costs. It is offered to foreign students enrolled in undergraduate programs at certain university
Amount: The amount may vary and covers tuition, books, and full residence support for four years.

Global Korea Scholarship - Funded by Korean Government
The scholarship is offered to encourage international educational exchanges and friendly relations between nations, it is important to give overseas students the chance to pursue advanced studies in undergraduate and graduate programs in higher education institutions in the Republic of Korea.
Amount- Students pursuing any course will receive a grant of USD 1, 00, 00 (INR 797124.00) that covers tuition fees.

Government of Ireland - International Education Scholarships 2022
There are around 60 scholarships for undergraduate, masters and PhD students to successful candidates, both domestic and international, admitting an eligible Irish higher education institution.
Amount: USD 10,000 (INR 7, 98,325)

QS Undergraduate Scholarship
The scholarship is offered to students pursuing undergraduate courses in QS Ranked University. Candidates are required to submit a brief essay outlining how an inspirational figure has influenced their goals and way of life.
Amount- USD 10,000 (INR 7, 98,325)
Suggested: Top Scholarships to Study Abroad

Cost of Studying B.Tech in Petroleum Engineering
Students need to consider the overall cost of the B.Tech in petroleum engineering course which comprises living cost. Different countries have different costs of study and living according to currency. The overall cost is divided into two categories-

Tuition Fees
The petroleum university b tech fees in most universities and colleges for bachelors in accounting is around- (USD 28,700- 97284- INR 22, 87,745- 77, 54,741) per year. In many public universities in countries like Norway, Italy, and others students are charged very less.

Cost of Living
Besides tuition fees, you also need to bear the cost of living in each country. On average, the cost of living that covers transportation, accommodation, food, and others is around (USD 11268.58-15024.77 INR 9, 00,000- 12, 00,000).
Suggested: Cost for Studying Bachelors Abroad
Work Opportunities
Most petroleum engineers spend their days in offices or at well and drilling sites. There are promising jobs after B.Tech petroleum engineering. To visit these locations or to meet with other engineers, oilfield employees, and clients, travel is frequently necessary. There are different positions available in different countries under B.Tech petroleum engineering jobs.
| | |
| --- | --- |
| Job Title | Average Salary Per Year |
| Petroleum Geologist | USD 1,20,000 |
| Drilling Engineer | USD 93,000 |
| Production Engineer | USD 79,000 |
| Reservoir Engineer | USD 90,000 |
Suggested: How to Work While Studying Abroad?
Since we have seen the B.Tech petroleum engineering scope is good, students are keen to take up the course to a new level. The petroleum engineering bachelor's degree abroad introduces students to the basic insight of oil and gas. It opens the door for higher studies. If you wish to pursue bachelors in petroleum engineering abroad and require guidance ana assistance, do get in touch with our counselors at Yocket now.
FAQs
Which is the best degree to pursue in Petroleum Engineering?
Ans: Taking up bachelors in petroleum engineering is the best to start with, after which you can move to masters.
Ques: Is petroleum engineering a right career?
Ans: A rewarding career in petroleum engineering offers the chance to work and travel abroad while also ensuring resource sustainability and protecting the environment for future generations.
Ques: Is Petroleum Engineering a difficult career?
Ans: Since students are required to maintain a high GPA in order to work for major oil firms like Shell or Chevron makes petroleum engineering tough. Being an average student and earning a degree in petroleum engineering is very different from finishing it with a high GPA.
Ques. What is the basic educational requirement to pursue bachelors in petroleum engineering?
Ans: The basic educational requirement to pursue the respective course is a 10+2 passing certificate in a relevant course from the respective college.
Ques. Are TOEFL and IELTS required for bachelors in petroleum engineering abroad?
Ans: Yes, many of the top universities in different countries demand for IELTS and TOEFL scores. The score should be around- TOEFL- 80-100, IELTS- 6.0-7.0.