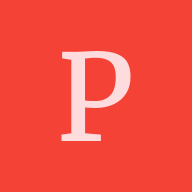 MS CS in UT Dallas or Cal Poly San Luis Obispo?
I got admits from both universities for MS CS, but I'm confused between the both. I know UTD is costlier than CPSLO but other than that I want to know which one would be better in terms of research opportunities, scope of getting a job
Let's keep Yocket clean, warm and supportive. Kindly adhere to our Community Guidelines when sharing posts.

Hi, Both schools are good for CS. You need to check the coursework and see which curriculum aligns closely with your goals and interests. CSU SLOs batch size is also less compared to UTD. As a result, there are plenty of on-campus opportunities. Getting a TA, or RA position will significantly help reduce your financial burden. The main disadvantage of UTD is the batch size. The intake is high. T... See more
I think Cal Poly SLO. It is a highly underrated college. Batch size is way lesser than UTD, and its a major recruitment school for top FAANG companies. See more


Both universities have scope of getting opportunities Go for UTD