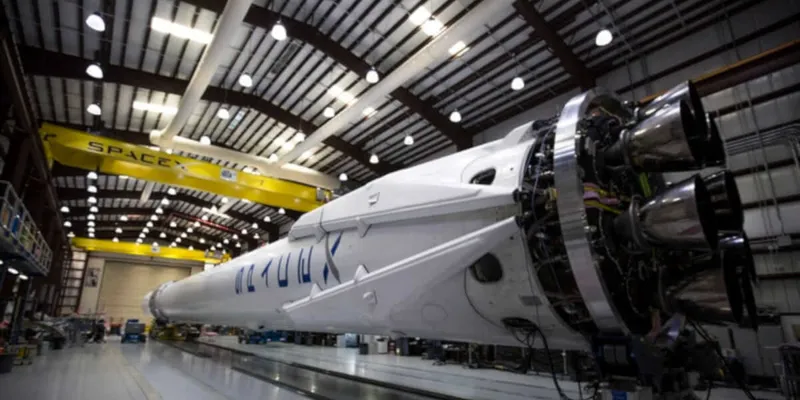 Bachelors in Aerospace Engineering Abroad
Overview
Why is it always that a career in the aviation industry sounds so fascinating? or why does it send shivers down our spine when we see the charm and personality of an aviation professional?
Perhaps our obsession with aeroplanes as kids kept us inclined towards this industry. Seeing a plane flying high in the sky as kids, what did you envision? Did you think of flying it, or maybe playing the central character in bringing an aircraft to life?
If you belong in the latter category, stick with us till we find everything about bachelors in aerospace engineering in this article. Aerospace engineering or aeronautical engineering is a realm concerned with the design, production, creation, development, and testing of aircraft and parts of aircraft. The two main and overlapping disciplines of the field—aeronautical engineering and astronautical engineering—have historically concentrated on issues relating to air and space flight.
With an aerospace engineering bachelor's degree, you embark on a journey that will yield the highest reward and remuneration in years ahead. With this degree on your side, you get to play the main role in manufacturing analysis and design, and research and development. Also, this degree can get you to work for the federal government and enjoy the perks therein. Amidst these exciting benefits on the side, choosing a top-notch university is of paramount importance.
Suggested: Aerospace Engineering in Canada

Why Study Bachelor's in Aerospace Engineering Abroad?
Aerospace engineering might seem a bit rigorous in the beginning. It demands good command of mathematics, technology, applied physics, and a bit of chemistry too. It's a tough road but anyone looking for a challenging career and having a good grasp on these subjects is fit to pursue a career in this field.
Diverse work experience:

Graduates in aerospace engineering can work in a variety of positions in the military, airlines, aviation authority, and other industries. Designers of aircraft and spacecraft, military aerospace engineers, drafters, and technicians are employed in the field of aerospace.

Specific & Practical in nature:

Other than complex science and maths formulas, the degree aids in honing numerous practical skills. The course gears up the candidate with relevant and specific skills that are needed in a new graduate aerospace engineer.

Impressive Scale:

Starting salary in this field is impressive because graduates are highly desirable in this realm. The production of aircraft and spacecraft is a significant industry, and employers are looking for recent graduates with polished, practical skills.

Ever-growing field:

Every now and then, there is news circulating around, claiming that the aerospace field is revolutionising. There are frequent developments in the domain, and you can be among those who are changing the world.

Apprenticeship from experts:

Studying bachelor's in aerospace engineering abroad comes with an added advantage of getting trained by experts working in this field. Many universities abroad facilitate students to team up with experts while they are still graduating.
Suggested: MS in Aerospace Engineering in USA
Course Structure
Bachelor of science in aerospace engineering (BSAE) consists of two corresponding departments- Aeronautical engineering and Astronautical engineering. However, the aerospace engineering bachelor's degree structure remains unanimous.
Duration:

It is a full-time four-year program that is industry-specific and filled with practical and technical education.
Course Subjects
Some core courses that are considered the backbone of this degree remain the same across the countries.

Aerodynamics

Aircraft and spacecraft propulsion

Structural Mechanics

Aircraft resources and designs

Thermodynamics

Fluid dynamics

Applied Physics
Top Specializations
Though the timeline and the structure of the course remain unchanged, several subjects might be included or eradicated from the candidate's course depending upon his/her interest and career goals. The student's qualification will be Bachelors's in engineering in aerospace engineering (Honours).
Control Areas

Space, science, and technology

Space and entrepreneurship

Propulsion

Rotorcraft and vertical design
Suggested: Masters in Aerospace Engineering in Canada
Core Skills
Who says that only a good academic record can lend you your dream job? Along with good grades, a plethora of interpersonal skills is required to conquer the field of aerospace engineering. Below is a list of some of the significant aptitudes that the candidate must possess:

Analytical capabilities
Aerospace engineers need to be able to spot design parts that might not meet specifications and then come up with alternatives to enhance those elements' performance.

Critical thinking
Aerospace engineers need to be able to create designs that adhere to legislative regulations and determine why a specific design fails. They must be able to pose the proper query and then identify a receptive response.

Problem-solving approach
When fulfilling new requirements for aircraft, such as better fuel efficiency or improved safety, aerospace engineers use their knowledge and experience to modify designs and troubleshoot issues.

Mathematician
Calculus, trigonometry, and other sophisticated mathematical concepts are used by aerospace engineers in their job for analysis, design, and problem-solving.

Writing & demonstration
Aerospace engineers need to be able to document their designs for future use as well as produce papers that effectively explain their designs.
Requirements
To study for a bachelor's in engineering in aerospace abroad, the aspirant must comply with some preliminary requirements.
High school qualification with a major in maths and science

GRE and language test

Visa and passport

High school certification
To pursue a bachelor's in aerospace engineering abroad, the aspirant must have passed 10+2 with maths and science as special subjects. This is mandatory for students seeking admission to an engineering school.

GRE and language test
Any student seeking to reserve a seat in the top universities of English-speaking countries must pass international tests in English speaking and writing. IELTS is the most common among students migrating to Europe or the Americas. Other than that, TOEFL is also an option. GRE is compulsory for admission in US graduate schools.

Visa and passport
This remains another initial condition for students applying to universities abroad. You must keep your passport and visa up to date and in effect.
Suggested: Universities With Late Application Deadlines

Documents Required to Apply to the Best Universities for a Bachelor of Engineering in Aerospace Engineering
Any top university for engineering graduate school expects students to submit a number of important documents or a copy of those documents along with an application letter.
Test results of GRE (mostly required in the USA)

IELTS/TOEFL/PTE Scores

Letter of recommendation

Grades secured in other institution

Passport and student visa

Financial statement

Leaving certificate
Suggested: LOR for MS in Aerospace Engineering

Admission Process for Bachelors in Aerospace Engineering Abroad
The admission process to pursue a bachelor's degree in aerospace engineering may vary depending upon the state or the university. For example, MIT (Massachusetts Institute of Technology) has two different admission processes, EA (Early Action) and RA (Regular Action), basically these two cycles differ in terms of the deadline for the application.
First, enlist the universities you wish to apply to and scroll through their websites to see if they have EA and RA

Similarly, look for the GRE test requirement

Fill up the application form along with application fees and required documents on the official website

Also, provide an email and fill up other contact information

Keep tracking the status of your application on official websites through email

Once you receive confirmation, pay the minimal fee required to secure your seat
Suggested: SOP for Aerospace Engineering
Top Scholarships
Studying a bachelor of aerospace engineering at a top-notch university abroad is not possible for most aspirants without securing scholarships. Various scholarships are offered by countries like UK and USA. The eligibility criteria differ from country to country. Only an official website can provide access to the scholarship program.

NUS Science and Technology Undergraduate Scholarship


This is specifically offered to Asian students to study the course in Singapore. It comprises tuition fees and other preliminary expenses.

Value: tuition fees, part of annual living expenses, etc.

QMUL International Science and Excellence Awards


This college-sponsored scholarship are provided at Queen Mary University London for international students studying technology or engineering.

Value: 2,000 GBP

University of Manchester Engineering Scholarships


This scholarship program is offered to both, international applicants as well as students of the USA to study bachelor of aerospace engineering at Manchester University.

Value: 3,000 GBP

AACE Scholarship


Offered by the US government for international students willing to pursue aerospace and any STEM engineering full-time course in the USA.

Value: 2,500 USD

Air League Engineering Scholarship


This is offered by the government of the UK with a Theo week work recruitment with the top school of aerospace engineering. It covers meals, stays, and travel for the aspirants.

Value: Variable
Suggested: Best UG Scholarships to Study Abroad!

Cost of Studying at the Best Universities for Aerospace Engineering
Studying at a top-rated university abroad means your finances go up at least double the expenses you occur while studying in India. Though many students meet the eligibility for the scholarship, the cost of living for students is still challenging.
And if we talk about students who come from middle-class families, we see a bunch of them borrowing a huge sum from banks. While many others work part-time or remotely over the period of their program to support at least day-to-day expenses such as transport and groceries.

Cost of Living
The cost of living consists basically of any expenditure other than your college fees or tuition fees. It involves travelling expenses, rent of your apartment, groceries, medical, or any expense you incur on a personal scale. If summed up as monthly expenses, it will go around 800 to 1,000 USD per month. This is the minimum estimated scale; it can vary depending on your lifestyle and location.
Suggested: Cost of Studying in USA 2022

Tuition Fees
As a student of bachelors in aerospace engineering, you can expect anywhere between 15,000 USD to 65,000 USD. Again, this cost can differ from country to country and even from state to state within the same country.
Suggested: Cheapest Countries to Study Abroad In 2022
Work Opportunities
The professional journey after completing a bachelor of aerospace engineering unfolds varied job titles, ranging from aerospace engineer to academic researcher. Below is the list of most prominent positions after you avail your bachelor of aerospace engineering degree.
| | | |
| --- | --- | --- |
| Job Title | Annual Income (in USD) | Annual Income in INR |
| Aerospace Engineer | 84,970 | 6,768,710 |
| Flight engineer | 76000 | 6,054,160 |
| Maintenance Engineer | 71,050 | 5,659,843 |
| Material engineer | 77,850 | 6,201,531 |
| Compliance officer | 70,500 | 5,616,030 |
Suggested: Part Time Jobs in USA
To sum up, doing a bachelor of aerospace engineering abroad has a wide scope in terms of employment and growth. Choosing a top university and securing good grades aces up your resume when you apply for jobs in the future. As mentioned above, a career in this field doesn't only promise financial stability but sounds cool and demanding. If you look forward to getting accepted into your dream college, book a free counseling session with Yocket and get your profile evaluated by experts today!
FAQs
Ques. What is the duration of a bachelor of engineering in aerospace engineering abroad?
Ans. A full-time course at a top university is four years long.
Ques. What is the basic b tech aerospace engineering salary?
Ans. The starting annual package of a b tech aerospace engineering salary is valued at USD 85,000.
Ques. Which is the best college to pursue a bachelor of aerospace engineering?
Ans. Massachusetts is ranked as the top college for the degree as per the QS world ranking 2022.
Ques. Can I land a job in NASA with a bachelors in Aerospace engineering?
Ans. NASA hires up to 20 different types of engineers, among which aerospace engineers are the commonest. So yes!
Ques. Is Aerospace engineering heavy on math and science?
Ans. Throughout your time studying this discipline, you will deal with heavy math and physics, thermodynamics, mechanics, aerodynamics, etc. Long story short, yes!