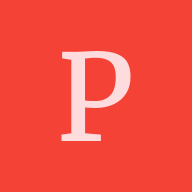 Need suggestions and help in shortlisting universities for Masters in Geology.
Hello everyone, this is Powravi. I completed my bachelors from Osmania university and masters from Manipal institute of Technology, manipal. Unfortunately, due to COVID, all my semesters went online hence couldnt pursue any internships. I have a research paper but it isnt published. I want to pursue my Masters again in geology. what are the chances of getting into universities? I have researched and GRE is not necessary for my course. I have 3 e-training certificates and 2 online course certifications ( 3 months each). Have alot of field experience too. Please suggest :)
Bachelors CGPA- 9.43 (excluding languages)
9.75 ( overall)
Masters- 9.02
IELTS- 7.0
Let's keep Yocket clean, warm and supportive. Kindly adhere to our Community Guidelines when sharing posts.

Hi, You can go through the yocket free tool at https://yocket.com/college-finder/masters The tool predicts the colleges suitable for you based on your profile and categorizes them into three categories namely, safe, ambitious, target. I would suggest you to apply for atleast 2 colleges from each category based on course work, opportunities, location and budget. Hope this helps! See more