Can we book visa slot with one i20 and then change to other?
I have i20 from a few school, namely NCSU, ASU and others. And I am still waiting for i20 from TAMU. But TAMU is taking a lot of time and I am afraid that later it will be hard to get visa slots. So what is the proper solution for that? Also, is it possible that there is no visa slots at all and then we have to drop the idea of going abroad for masters? Hope not, so scared help me
Let's keep Yocket clean, warm and supportive. Kindly adhere to our Community Guidelines when sharing posts.

Message me in person, I am also on the same boat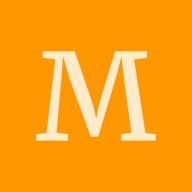 Hi, adding to what @Aniruddh asked above, what if we use some i20 to book a visa slot and we don't receive the admit we are waiting for up until the visa interview date arrives? See more
If you need visa fee receipt, i have extra one which is successful you can use it instead of waiting for neft to be confirmed. Ping me See more
I am in the same boat, whether to use i20 of different college to book a visa slot and change it as soon as I receive i20 from my target school. As far as i read it is very much possible but I still just want to make sure. I'm feeling anxious as well. See more You can book visa slot with NCSU and later change it to TAMU. It's a common practice as some dream university of you're choice give late decision. See more