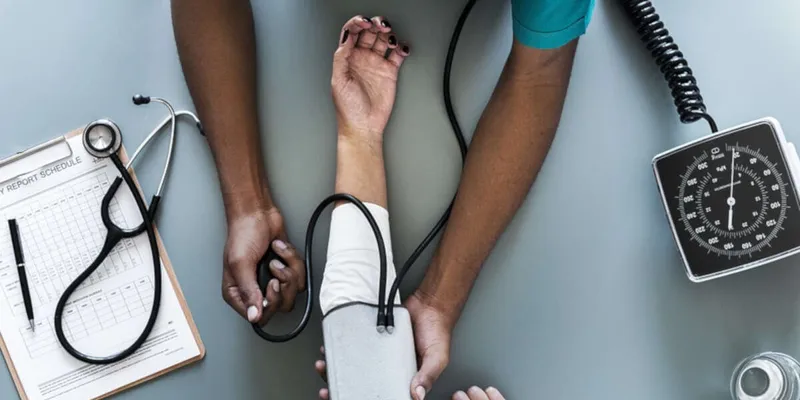 Masters of Science in Nursing (MSN) Abroad
Overview
Did you know that approximately 27 million individuals constitute the global nursing and midwifery workforce according to the World Health Organisation? In order to become a nurse and work in the best hospitals around the world, you must pursue an MSN degree. Masters of science in nursing is a postgraduate degree program offered by several top-ranking universities worldwide. International students joining this degree program gain in-depth knowledge in examining ailments and providing primary healthcare to patients.
Nurses around the globe are involved in disease prevention, health awareness and community care. According to the U.S. Bureau of Labor Statistics, the average salary of a nurse will exponentially increase by 18% by the end of 2028. On average, nurses with 2-3 years of experience can earn upto USD 73,300 per annum. Thus, a Master of science in nursing degree is one of the most sought-after courses in the world.
Why Study Masters of Science in Nursing Abroad?
Did you know the annual Gallup Survey has acknowledged nurses to be the most trusted professionals for 14 consecutive years in a row? Yes, that's correct. If you are someone who is interested in studying for a master of science in nursing degree, here are some reasons you must definitely consider.
Rewarding Career Path
Nurses are considered to be the pillars of the healthcare system along with doctors. They are essential for the proper functioning of hospitals and medical facilities; and are responsible for treating the patient primarily. Thus, you will experience an immense sense of satisfaction upon receiving gratitude from patients and their family members.
Job Stability
A nurse's profession comes with job safety, security and steady income. As nursing staff makes up the majority of the healthcare system, there is a constant demand for nurses and midwives. You can work as a full-time nurse as well as work as a private care-giver to elderly people.
Flexible Job Location
A licensed nurse can work anywhere in the world. As long as an individual speaks the local language, working as a nurse in different locations is not so difficult. You can work in hospitals, private clinics, nursing homes, military camps and schools.
Suggested: Top Reasons to Study Abroad
Course Structure
The course structure and curriculum will be determined by the university you wish to study. The coursework for masters of science in nursing includes theoretical and practical learning in hospitals and healthcare facilities.
Course Duration
Typically, the master of science in nursing degree takes 2 years to complete. During this time, students are often offered hospital placements to get the maximum exposure to clinical practice.
Core Courses
The curriculum for masters of science in nursing abroad focuses mainly on the practical approach of caregiving. In addition to the foundational courses taught in the bachelor's degree, the post-graduate coursework includes the following core courses such as:
Person-centred nursing
Therapeutic approach and practice
Global health issues
Healthcare sciences
Medicine management
Suggested: Best Countries to Study Abroad
Course Subjects
What are the Course Subjects for Masters of Science in Nursing?
The 2-year MSN program offered by the top global universities trains international students on various nursing subjects. Studying these healthcare-related subjects will enhance your knowledge of primary health care techniques and practices. The subjects included in the course curriculum are as follows:
Advanced Clinical Nursing
Pathophysiology
Nursing Education
Community Health Nursing
Nursing Management
Medical & Surgical Nursing
Child Health Nursing
Psychiatric Nursing
Paediatric Nursing
Critical Care Nursing
Oncological Nursing
Neonatal Infant & Newborn Nursing
Gynaecology & Obstetrics Nursing
Ambulatory Care Nursing
Suggested: MYTH VS FACT OF ABROAD STUDIES
Top Specializations
While studying nursing masters courses, international students must choose a specialisation. These disciplines will help you to gain in-depth knowledge of the course curriculum. The specialisations offered in the masters of science in nursing degree are as follows:
Family Nurse Practitioner
Clinical Nurse Specialist
Certified Nurse Midwife
Registered Nurse Anaesthetist
Neonatal Nurse Practitioner
Psychiatric Mental Health Nurse Practitioner
Adult-Gerontology Primary Care Nurse Practitioner
Pediatric Primary Care Nurse Practitioner
Women's Health Nurse Practitioner
Suggested: Returns Of Doing Masters Abroad
Core Skills
What are the Core Skills Required for Masters of Science in Nursing?
Taking care of patients is the primary responsibility of nurses. To become more efficient at the job, certain crucial skills are required. These below-listed skills will not only increase your chances of securing admission for MSN abroad but will also help you secure a more rewarding job.
1. Empathising Nature
One of the most important skills for nurses is to understand the criticalness of a patient's condition and offer them the best primary healthcare to ease their ailment. Nursing professionals should be empathetic towards their patients and have a compassionate approach to their problems.
2. Communication
The determining factor which makes nursing professionals successful at their job is their communication skills. As a nurse, you should be able to interact with patients in an unbiased and honest manner. Through fluent verbal communication, you will be able to offer proper healthcare to patients more effectively.
3. Networking
The skill of networking is vital for healthcare professionals and nurses. The ​​U.S. Bureau of Labor Statistics reports that more than 70% of employment opportunities are received through networking with the healthcare community.
4. Time Management & Organisation
As a nursing professional, time management and organising skills are very important. You must learn how to organise the tasks you have at hand and manage time efficiently to accomplish them without delay.
Suggested: Exams to Study Abroad
Requirements
The requirements for a Masters in Nursing are not general in nature. Most universities have their own entrance examinations that you can take. However, here are some of the basic requirements:
There exist few exams like the NCLEX (a nurse licensing exam) in order to be a qualified Registered Nurse.
TOEFL and IELTS is compulsory for acquiring a visa and as proof of proficiency in English.
A Bachelor's in Nursing is also required for a Masters in Nursing abroad.
Top Scholarships
Nursing Scholarships
Traveling Med Pros Nursing Scholarships in USA

University of Salford Year of the Nurse and Midwife International Scholarship in UK

University of Southern Queensland International Student Support

Nursing Scholarship in Australia

KUMS funding for International Students in Iran

Sunshine Behavioral Health Opioid Awareness Scholarship

The Friends of Mary Seacole funding for International Students 2021-2020

SGS Dean's funding for International Students in Canada 2021

SGS tuition grants for International Candidates in Canada

ECU Nursing & Midwifery PhD Positionsfor International Students in Australia, 2021

Global Excellence postgraduate placements at the University of Dundee in UK, 2021-2022
Work Opportunities
Nursing is a truly vocational course, and if you achieve a degree it's very likely you will go on to become a professional registered nurse. However, there are different nursing roles you can pursue, including:
Registered nurse
Mental health nurse
Pediatric nurse
Learning disability nurse
Care worker
Midwife
Paramedic