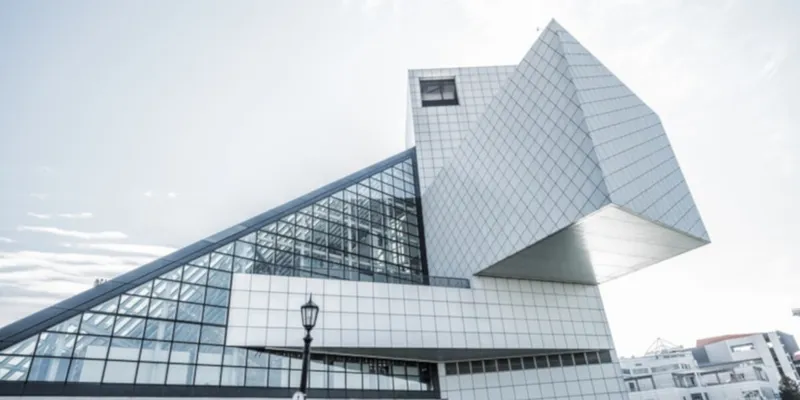 Bachelors in Architecture Abroad
Overview
Architecture is the professional discipline associated with planning, designing and constructing buildings and various other civil structures. It is one of those few fields that demands artistic ability as much as scientific ability. Thus, Architects need to possess a multidisciplinary knowledge base and skill set. Along with just planning and designing a building structure, Architects are not only responsible for efficient construction methods but they also need to ensure the safety and reliability of the structures.
With the rapid urbanisation in today's age, there is an increasing demand to build structures which serve various human needs. Architects are the professionals responsible for fulfilling this demand and developing structures which stand the test of time!
If you find yourself intrigued by structures and have an ardent passion for sciences behind the same, an undergraduate program in Architecture is an apt choice to start your career with. Pursuing Bachelor's in Architecture will develop the required technical skill-set as well the artistic ability which is essential to develop successful structures for various purposes. The course structure and subjects in B.Arch are planned to ensure that you are an industry-ready Architect by the time you graduate.
Apart from constructing a civil structure, an Architect is also involved in budgeting, dealing with contractors, ensuring compliance with health and safety regulations on the construction site, and preparing specifications for materials and required craftsmanship. A Bachelor's in Architecture program gives you the perfect head start to explore this vast discipline and understand the intricacies involved.
Course Structure
The Bachelors program is structured in such a way that architecture graduates are not only responsible for designing and overlooking the entire construction projects but they also develop a robust skill set to take up other practical challenges. Below is the list of core courses in Bachelor's of Architecture:
Mathematics
Physics
Statistics
Computer Science
Art
Building Technologies
Visual Arts and History
Course Subjects
Architecture, being a multidisciplinary field of study, requires a firm grasp and understanding of the required subject topics while pursuing the Bachelor's program. Following are the required subjects in B.Arch:
Mathematics
Algebra
Trigonometry
Calculus
Design
Physics
Top Specializations
There are several other subjects you can study that fall under the architecture umbrella. These programs usually focus on a specific area of architecture, and include:
Architectural engineering
Architectural technology
Construction management
Environmental design
Sustainable construction
Building services engineering
Landscape architecture
Quantity surveying
Regional planning
Urban administration
Urban design
Urban development
Urban planning
Core Skills
Here are five major skill sets you'll need to be successful during your college years as an architecture major and beyond :
Math and science skills.
Design skills.
Analytical and problem-solving skills.
Team-building skills.
Communication skills.
Requirements
To be admitted onto an architecture program you'll need to meet the university's entry requirements. These will be different based on the country and university you're applying to, standard requirements include:
Completed secondary education with good grades in relevant subjects, for example some insist on mathematics or a science subject
A portfolio of work
A personal statement that outlines your interest in the architecture
Satisfactory English language proficiency test scores
Academic references
A bachelor's degree (BA or BSc) in architecture to study at postgraduate level
Top Scholarships
Architecture scholarships 2021 - 2022
Korean Government Self Finance Support Announced
Australia EAIT International Awards at University of Queensland 2021-2022
The South Asia Scholarship - University of Dundee UK 2021-2022
New Zealand Aid Programme 2021-2022 Scholarships for international students
Global Korea Scholarship - Funded by Korean Government
Romanian Ministry of Foreign Affairs international awards
Friedrich Ebert Stiftung Scholarships
Academic Excellence Scholarships at RMIT University, Australia
OSTiM Technical University - Undergraduate international awards,2020-21
Work Opportunities
Some career possibilities after earning a Bachelor of Architecture degree include:
Urban Planner
Project Manager
Interior Designer
Architect
Professor