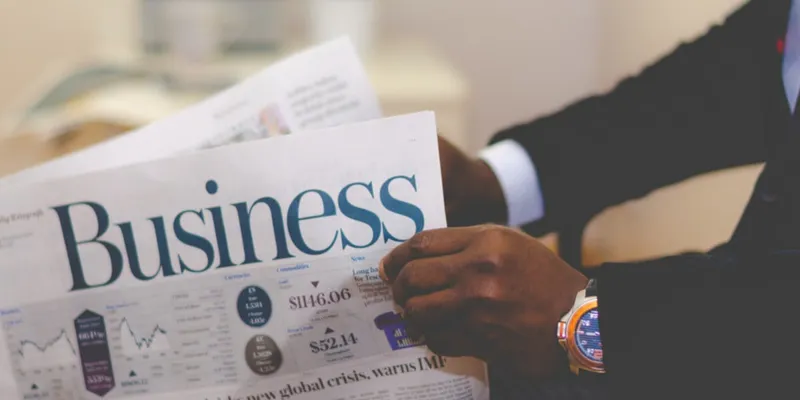 Bachelors in Economics Abroad
Overview
Economics studies how individuals manage and distribute the resources in their environment. Derived from the ancient Greek word "oikonomia," it describes the control of administrative and domestic chores. Only in the late 19th century, when economics was separated from the study of political science, did it become a subject in and of itself.
Studying abroad is a worthwhile experience for economics majors in the current fast-paced global economy. Every nation and culture has its peculiar quirks and issues. Studying abroad allows economics majors to see how public policies in other nations affect economic performance and individual results because the world is becoming integrated with the expansion of free trade and the phenomena of globalization.
You can deepen the knowledge of financial systems and fiscal implications by analyzing an economic system outside of their native nation, which might ultimately challenge their way of thinking. Studying bachelors in economics is a priceless and special opportunity that combines learning and adventure.

Why Study BA in Economics Abroad?
You can find the origins of Economics thousands of years ago, and it evolved in numerous nations. Every spiritual tradition or culture has its distinct Economics, which makes it ideal for studying abroad and traveling. Your learning is enriched when you can immerse yourself in another culture, perceive things from a unique angle, and learn about their mindset.
There are numerous surprising advantages to studying abroad and the benefits of learning Economics in a different nation and culture. Mentioned below are some of the top reasons:
Impact the world:

The Bachelor of Economics will give you a critical lens through which to view and evaluate the world. The capacity to think critically and construct convincing arguments addressing our most serious concerns is highly valuable in a time when content is abundant and fact-checking is rare.

To me, better at decision-making:

Understanding the forces at work that shape our society through economics study. From the fine details at the individual level to comprehending local and national decision-making to knowing about the global markets, You will be equipped by our courses with the knowledge to look for answers to contemporary problems like inequality and climate change.

Get Flexible study options as per your interests:

Our bachelor of economics course structure is created to cater to your interests and to explore your potential. If you have a passion for the financial, agricultural, or environmental elements of economics, or if statistics and data are your things, this broad discipline has the modules for you. You will design the degree's pathway using our four majors, four minors, and various fundamental and elective modules. Combine it with a Bachelor of Advanced Studies to expand your flexibility and stand out from the crowd.

Get Industry Learning:
Take advantage of the knowledge and experience of academics and researchers, who are thought leaders in their disciplines. Regularly interact with visiting experts from prestigious institutions like Yale University and the World Bank because of our connections. It's never too early to start networking. Bachelor in economics abroad allows you to meet potential future colleagues and hear from representatives of the private and public sectors. Of course, there are also social events like trivia nights and drinks!
Suggested: Benefits of Studying Abroad
Course Structure
Since we are convinced that a BA in Economics is a fascinating and there are plenty of bachelor of economics jobs, let's discover the ba in economics eligibility, ba economics fees, and course structure of a BA in Economics abroad.
Duration- Like other undergraduate degree programs, the BA in Economics abroad takes 3 years to complete.
Course Subjects
The four parts of Economics are practical Economics, theoretical Economics, logic, and the history of Economics. Below is the bachelor in economics subjects-
Microeconomics

Macroeconomics

Econometrics

Probability

Statistics

Optimization

Data Analysis
Top Specializations
BA Economics colleges abroad offer a wide range of specializations in bachelor in economics syllabus. The list of popular specializations in the bachelor in economics subjects:
Planning, Formulation of Projects, Projects appraisal and. evaluation of all the three types – ex-ante, Concurrent, and export.

Theoretical and Regional Economics, including application.

Contributions of Nobel Laureates in Economics.

Unemployment and Poverty.

Development of Indicators.
Suggested: Popular Courses for International Students Abroad
Core Skills
Being an economist requires various abilities, some of which are more crucial than others. One of the top abilities an economist - and academics in general - should have is the ability to filter through dense theoretical and scientific publications and gather the necessary information. You must be proficient in reading because you will do it so frequently. However, additional abilities—both soft and hard—are crucial to your success as an economist. Let's discover:

Aptitude for Mathematics
An essential competency for an economist is numeracy. You should be at ease dealing with numbers and mathematical concepts because you'll be interpreting visual data like graphs and working with huge datasets. This is why many economists enroll in math prerequisite courses before starting their employment or academic careers in economics.

Expertise in Social Sciences
There are many connections between the social sciences of sociology, psychology, and history. Therefore, a working understanding of these topics and the techniques involved are advantageous. The social sciences, including economics, have become more multidisciplinary in recent years, making knowledge of these fields advantageous and increasingly necessary if you want to stay current on economic theory. A background in other related fields will also help you in life; at dinner parties, people won't just question you about inflation or the stock market if you know a little about history.

Writing and reading abilities.
Your reading skills will be tested by the Economics major, especially because many of the works you'll be working with are outdated, extremely challenging, or translated from a different language. Therefore, Economics majors who can read rapidly and effectively while taking meticulous notes would succeed the most. You must be able to express your arguments succinctly and convincingly if you want to speak about complex subjects and debates.
Requirements
The best Economics programs frequently ask prospective candidates to provide evidence of their prior academic success, particularly in humanities-related disciplines like history and literature. Students in undergraduate and graduate programs must submit a copy of their academic records along with any exam scores.
You'll almost certainly need to submit an essay to complete your application. Mentioned below is an overview of bachelor of arts in economics eligibility abroad:
High School Certificate

Language Proficiency Score Requirements

Passport and Visa
Let's get into the details

High School Passing Certificate
Students must submit their 10+2 passing certificate, having subjects including History, Political Economics, Basic knowledge of Mathematics and Economics, Economics, Sociology, Classics, and Humanities. The average passing score should be 70%. English Language and Literature, etc.

Language Proficiency Score Requirements
Since many Economics degrees are taught in English, international students must also demonstrate their English language skills. Different universities have different score requirements. The average BA Economics eligibility score requirements are:

Passport and Visa
Students need to provide a valid study visa of the respective country after . It is important to apply for their study visa 3 months before finally going to university.
Suggested: Know about International Student Visa

Documents Required to Apply for BA Economics Abroad
Admission to the best colleges for economics honours programs abroad requires certain documents. Since different universities from different countries may ask for some additional ones, here is the list of some of the most common documents below:
Completely filled Application Form

Bank statement for fund proof

LOR

(Letter of Recommendation)

SOP

(Statement of Purpose)

CV or Resume

proof of 10+2 completion

Certificate of English language proficiency test

Admission Process for BA in Economics Abroad
Here is your step-by-step guide for the common admission process to get admission at one of the best bachelor of arts in economics colleges:
Search for the best universities offering bachelor's degrees in Economics.

Check out the university's official website page to get all the required information for admission purposes.

Upload all scanned documents such as transcripts, high school certificates, test scores, etc.

Fill out the application form and pay the application fees.

Attend the interview as a part of the admission process from the university.

Once you get the admission letter upon clearing the interview process, you can proceed with the study visa

Lastly, pay your tuition fees after reading all the terms and conditions of the university carefully.
Suggested: Entrance Exam for Abroad Studies
Top Scholarships
Scholarships are one of the most effective means of funding your education abroad. As an international student, you can apply for scholarships that offer decent benefits to assist them with your studies and expenses. Here are some of the most popular bachelors in Economics scholarships abroad:

Davidson Fellows Scholarship


The Davidson Fellows Scholarship provides financial aid to exceptional young individuals, age 18 or younger, who have finished an important project. Some application categories include Economics, Technology, Engineering, Mathematics, Literature, Music, Economics, and Outside the box.

Amount:

50,000 USD(

39,95,545.00 INR)

APA Judith McManus Price Scholarship


"The APA" Women and members of underrepresented groups (African Americans, Hispanic Americans, or Native Americans) enrolled in planning programs accredited by the Planning Accreditation Board (PAB), who are citizens of the United States, intend to work as practicing planners in the public sector, and who can prove a genuine need for financial assistance are eligible to apply for the Judith McManus Price Scholarship.

Amount:

20,000 USD (

15,98,298

INR)

EPP Undergraduate Scholarship Program


The EPP/MSI Undergraduate Scholarship covers two years of undergraduate study with a STEM (Science, Technology, Engineering, and Math) degree relevant to NOAA's programs and mission. The program is for students who have finished their second year and are enrolled in institutions that serve minorities (MSIs).

Amount:

10,000 USD (198,583 INR).

Fukunaga Scholarship Foundation


Scholarships from the Fukunaga Scholarship Foundation are given to encourage students from Hawaii to pursue careers in business. Each scholar from the 2020 group will be given a four-year payment of 20,000 USD (15,97,090 INR) each (or a pro-rated amount over fewer years).

Amount:

20,000 USD (15,97,090 INR)
Suggested: Top Scholarships to Study Abroad

Cost of Studying Bachelors in Economics Abroad
Prior to finalizing your dream of studying abroad, it is imperative that you gather all the information you need regarding ba economics fees. In general, the overall cost of studying at the best universities for BA Economics abroad can be divided into two categories: tuition fees and cost of living.

Tuition Fees
In general, the tuition fees for bachelors in Economics abroad will range between 20,585 USD to 62,922 USD (16,44,646.81 INR to 5,000,000 INR) based on the institution. Depending on the country and region, the bachelor's degree in Economics cost varies greatly between universities and colleges. Therefore, the tuition fee for a bachelor degree in economics in an abroad university depends on the country in which you enroll.

Cost Of Living
Having an understanding of the average living costs abroad is an essential part of your financial planning. The cost of living abroad ranges between 20,000 USD to 27,000 USD (1,588,570 INR to 2,144,610 INR) per year (based on living arrangements and individual choices). Thus, in order to survive as an international student, you must manage your expenses effectively.
Suggested: Cost for Studying Under Graduation Abroad
Work Opportunities
You can pursue any jobs after economics honours. You'll be well-positioned to succeed in the following roles if you possess the necessary critical thinking, research, persuasive, problem-solving, analytical, and creativity skills:
Here are some of the popular BA economics job opportunities:
| | |
| --- | --- |
| Job Positions | Average Annual Salary |
| Actuarial Analyst | 54,760 USD |
| Financial Risk Analyst | 86,550 USD |
| Forensic Accountant | 79,100 USD |
| Statistician | 134000 USD |
| Quantity Surveyor | 57,000 USD |
| Data Scientist | 95,000 USD |
Suggested: How to Work While Studying Abroad?
Anywhere you decide to study Economics abroad, the experience will help you develop your critical and creative thinking skills and knowledge of the crucial trends in philosophical thought throughout history. Therefore, individuals who wish to take their studies seriously and position themselves for future professional success might consider earning a Economics degree overseas. To know more about your desired destination and target Universities, connect with professional consultants at Yocket today!
FAQs
Ques. Which university has the best BA in Economics program?
Ans. Here are the best colleges offering BA in Economics: Harvard University, Massachusetts Institute of Technology, Yale University, Stanford University, University of Chicago, University of Pennsylvania, California Institute of Technology, and Duke University.
Ques. What is the scope of jobs after ba economics?
Ans. The most valuable "transferable work skill" is Economics. Economics is an excellent option for post-graduate study and a profession in law, religion, commerce, international diplomacy, social work, medical administration, or literature due to its emphasis on reason and reasoning.
Ques. What is the duration of bachelors of Economics abroad?
Ans. Generally, the BA Economics duration abroad depends on the location and universities you choose to study. The average duration of BA Economics is 3 years.
Ques. What are the popular specializations for bachelors in Economics abroad?
Ans. The popular specializations for bachelors in Economics abroad are Micro Economics, finance, un-employment and poverty, development of indicators, etc.
Ques. How much money does for Economics major make?
Ans. Although Economics majors' starting salaries are about average for all majors, by the middle of their careers. The average pay is USD 81,200 (64,85,906.84 INR).