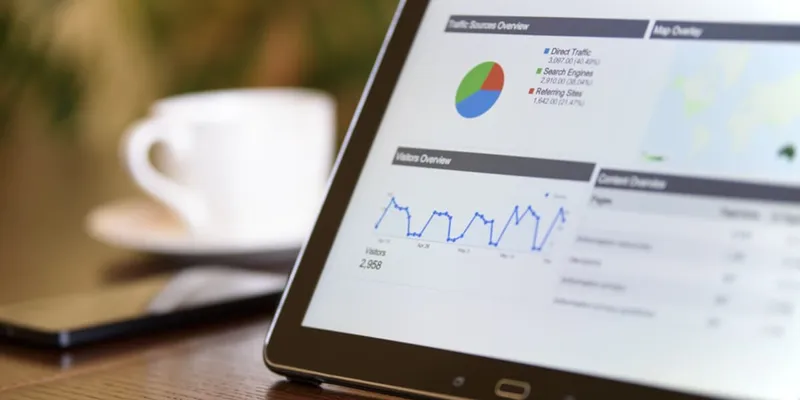 Bachelors in Statistics Abroad
Overview
Bachelors in Statistics is an undergraduate degree program including the different components, techniques, and statistical tools that help in various fields of mathematics, data analysis, etc. Students are equipped with problem-solving skills as well as mathematical comprehension that is essential for tackling different statistical applications.
The bachelor's program in statistics has evolved into a course that offers multidisciplinary options to students. From computer scientists to mathematical experts, scholars are delving into different statistical fields and applying their wide-ranging knowledge and techniques to solve modern-day problems. If you are interested in the field of statistical analysis and want to build a career in that particular arena, pursuing bachelors in statistics abroad would be a good way to start.
Running for a total period of 3-4 years, the course imparts knowledge in different concepts of probability, mathematics, logic, etc. This undergraduate degree includes an introduction to different advanced concepts and theories, data analysis tools, mathematical proofs, and other aspects as well. Research projects, programming languages, and statistical software are essential parts of the course curriculum in different universities over the world.


Why Study Bachelor in Statistics Abroad?
Statistics is a diverse field encompassing various subjects, disciplines, and tools for students. The colleges and universities abroad offer a wide range of options to pursue an undergraduate degree in statistics. Here are some main reasons why pursuing a bachelors in statistics abroad is beneficial for international students.
Multiple Disciplines

: Students will get to experience a lot of diverse specifications and disciplines by choosing the bachelor's in statistics program abroad. They will learn about data analysis, programming, graphical representations, and much more.

Top-Ranked Universities

: Some of the most popular and well-known universities abroad provide the best courses in statistics for students. Institutions such as Stanford University, the University of Toronto, etc. offer the best undergraduate programs for international students.

Professional Degree

: Statistics is a diverse field that has its roots in different professional sectors such as business, marketing, health, communications, and much more. Pursuing an undergraduate degree in statistics will enable the students to get the professional expertise that they seek.

Various Job Roles

: The career options are limitless for students who have completed their graduation with statistics as their main subject. Students can find employment options in the best agencies and corporations. After the completion of their course, they can be recruited to some of the most high-paying job positions in the industry.
Also read: Benefits of Studying Abroad!
Course Structure
It is essential that students understand the course structure of the undergraduate program that they are about to choose. In order to provide all details, we are mentioning some important aspects of the program such as the course duration, core courses, etc.
Duration:

The bachelor's programs in statistics offered by the top universities and colleges have a duration of 3 to 4 years.

Core Courses:

These are some core courses which are a part of the curriculum of bachelors in statistics abroad:
Combinatorics & Basic Set Theory

Probability Definition & Properties

Bivariate Distributions

Discrete & Continuous Distributions

Conditional Probability

Random Variables
Course Subjects
The course subjects included in the curriculum of statistics undergraduate programs help students to get a better understanding of the field as a whole. Here are some important course subjects for the bachelors programs in statistics:
Algebra

Calculus

Pure & Abstract Mathematics

Probability Analysis

Data Science

Proofs & Problem Solving
Top Specializations
For students that want to gain domain-specific knowledge and expertise, the UG programs in statistics offer these specialisations:
Decision Analytics

Statistics & Applied Mathematics

Data Science

Quantitative Finance

Statistical Biology

Computational Biology

Bioinformatics

Financial Mathematics
Also read: What are the Best UG Courses in Abroad?
Core Skills
Universities and colleges that accept applications from students have certain expectations related to personal and behavioural skills. So, here are some skills that can help you get accepted to the bachelor of statistics colleges and universities abroad.


Mathematical Abilities
Statistics relies a lot on the aspects of pure and abstract mathematical concepts. As a student of statistics, you will be using a lot of different mathematical tools and ideas to come up with wide-range solutions. Hence, being a skilled expert in mathematics can be of help at that time.


Computer Skills
Data science, research, and computing are really important parts of the statistical arena. Students must acquire some wide-range programming skills and abilities to use their knowledge and expertise in the best direction.


Communication Skills
As a statistician, you will have to properly communicate your ideas and theories to other experts in the field. This is where your stellar communication skills can lend a helping hand and take your message across the group properly.


Analytical & Problem-Solving Skills
The field of statistics encompasses different mathematical tools, statistical processes, and graphical data to solve industry problems and issues. Hence, having certain problem-solving skills and analytical thinking abilities would be beneficial to the students.


Industry Knowledge
Since the bachelors in statistics course is an industry-based course, it is crucial to gather some details and information about the same before applying the techniques. Gaining more insights into the industry will enable students to face real-life challenges in their professional careers.
Also read: Essential Tips for Study Abroad Aspirants - Fall/Spring 2021
Requirements
Students who seek admission to one of the top colleges for statistics undergraduate courses abroad need to ensure that they are aware of the eligibility criteria and the documents essential for the admission process. Here we are mentioning the qualifying criteria along with the entrance requirements for bachelors in statistics abroad.
English Language Test Scores
Let's discuss these requirements in detail:


High School Certificate
Students who are interested in pursuing a bachelors degree in statistics at the top colleges and universities abroad must have their high school graduation certification at the time of applying. Students with a minimum of 60% aggregate in their high school will be considered for colleges abroad.


English Language Requirements
International students will also have to submit their English language proficiency test scores in order to be eligible for the courses. Students can submit the scores for IELTS (minimum 7.5) and TOEFL (minimum 90) to get admission into the top colleges and universities abroad. Some universities also accept PTE scores (minimum 67).


Visa & Passport
Students are also asked to provide their passport and visa details along with their application. Hence, it is mandatory to apply for the student visa well in advance before the date of travel.
Also read: Managing the Cost for Student Visa Abroad


Documents Required to Apply For Statistics Colleges Abroad
Some additional documents are required for applying to the top universities abroad. Students will have to submit these documents along with their application to the bachelor of statistics colleges:
Translated reports and transcripts from previously attended institutions

Standardised test scorecards

English Language Test reports

Statement of Purpose

Letters of Recommendation

Proof of finances

Updated Resume/ CV

Copy of Passport and Visa

Study Permit

Passport Size Photographs
Also read: Important Things To Consider Before Going Abroad


Admission Process For a Bachelor of Statistics Degree Abroad
Here we are discussing the important steps that students need to follow to get admission into the best colleges and universities abroad for a BSc/BA statistics program.
Firstly, you need to choose the course and the specialisation you want. Have a look at all the best institutions that offer the program of your choice.

Do proper research on the university or college by visiting the official website and collecting information about the course structure and curriculum.

Submit scanned copies of all the important documents such as high-school certificates, test scores, proof of finances, recommendation letters, etc.

Pay the fee for the application and submit it on the website.

Once your application is processed, you might be called for an interview with the university's board members.

If you clear the interview, you will be offered the admission letter and you can choose your seat in the institution.

Pay your program fees for the year and you can start your course.
Also read: 7 Ways You Can Help Your Child in Selecting the Right Career Abroad
Top Scholarships
Several academic institutions offer a wide range of scholarships for international students who are interested in the UG statistics programs abroad. Here we are providing some details about these scholarships such as eligibility criteria and benefits.


Korean Government Self Finance Support
International students regardless of their nationality can apply for the Korean Government Self Finance Support and aid. It is a merit-based scholarship provided to undergraduate students who are studying in Korean domestic universities.

Eligibility Criteria
Students must have an average of 80 points out of 100 in their previous semester.

Students must have passed TOPIK Level 4 or more in order to be eligible for the scholarship.

Amount/ Benefit: USD 300 – USD 3000



Friedrich Ebert Stiftung Scholarships
This scholarship is awarded to both German and International students who are currently applying to German universities and technical colleges. The foundation aims to look out for individuals who are committed to socio-political development.
Eligibility Criteria
Students should be committed to social activities and work.

International students must demonstrate proper German speaking skills to be considered eligible for the scholarship.

Amount/ Benefit: USD 750 every month, USD 300 flat study fee, USD 75 for health insurance, etc.



ANU Chancellor's International Scholarship
This scholarship is designed to offer proper financial support to academically superior students. This merit-based scholarship is offered to international students who are pursuing undergraduate courses at the Australian National University.
Eligibility Criteria
International students who can be defined according to the terms of the Education Services for Overseas Students Act 2000 and those who do not hold a 995 visa can be considered eligible for the scholarship.

Students have to be enrolled in an eligible undergraduate course and meet all the requirements for the scholarship to be eligible.

Amount/ Benefit:

Tuition fee reduction up to 25%.
Also read: How to Get Full Scholarship to Study Abroad in 2022?


Cost of Studying Statistics Bachelors Degree Abroad
Different countries that offer educational opportunities to students have different expenses that the student has to bear. Before finalising the country and the course, you need to understand the expenses that you might have to spend during your educational journey. The overall cost of studying abroad can be divided into program fees and living expenses.


The tuition fee at the top-ranked universities and colleges for undergraduate courses in statistics abroad is somewhere around USD 300 to USD 40000. The expenses of studying the course will depend on the choice of country and educational institution.


Aside from program fees, there are other expenses when you are studying abroad. These expenses include the costs of accommodation, food, transportation, etc. On average, students tend to spend about USD 1500 – USD 2000 every month living abroad.
Also read: Education Loan without Collateral for Abroad
Work Opportunities
After completing your bachelors in statistics abroad, students are offered numerous career opportunities. Top recruiters from different organisations and agencies want professional experts with a good foundation in statistics. Here are some common job roles that students can opt for after their bachelor's degree in statistics.
| | |
| --- | --- |
| Job Titles | Average Salary Per Year |
| Actuarial Analyst | USD 80000 – USD 95000 |
| Financial Risk Analyst | USD 75000 – USD 97000 |
| Data Scientist | USD 120000 – USD 141000 |
| Investment Analyst | USD 68000 – USD 80000 |
| Market Researcher | USD 80000 – USD 90000 |
Also read: How to Work While Studying Abroad?
The Bachelors in Statistics Abroad programs are highly lucrative and open up a world full of career options for students. If you want more information about UG courses in statistics and scope, get reliable assistance from Yocket Professionals today.
FAQs
Ques. What subjects are included in BSc Statistics?
Ans. BSc statistics incorporates a wide range of interesting subjects like
Probability

Mathematics

Statistical Proofs

Data Science

Calculus
Ques. What duration does the bachelors program in Statistics have?
Ans. The duration of the course depends on your choice of institution and country. Some bachelors programs in statistics take 3 years to complete while others take 4 years.
Ques. Which is the cheapest country to study Bachelors in Statistics Abroad?
Ans. If you want to cut down on program fees for Bachelors of Statistics programs, Germany is one of the most popular countries that offer the cheapest UG courses in the field of statistics. The course fee is between USD 300 – USD 1000.
Ques. Am I eligible for any scholarship for BSc Statistics abroad?
Ans. There are numerous universities and institutions that offer scholarships for statistics students. You can check the scholarship eligibility criteria to see if you are qualified for the scholarship or not.
Ques. Can I pursue my higher education after a bachelor's degree in Statistics?
Ans. Yes, there are different institutions worldwide that offer master's courses in statistics for international students.