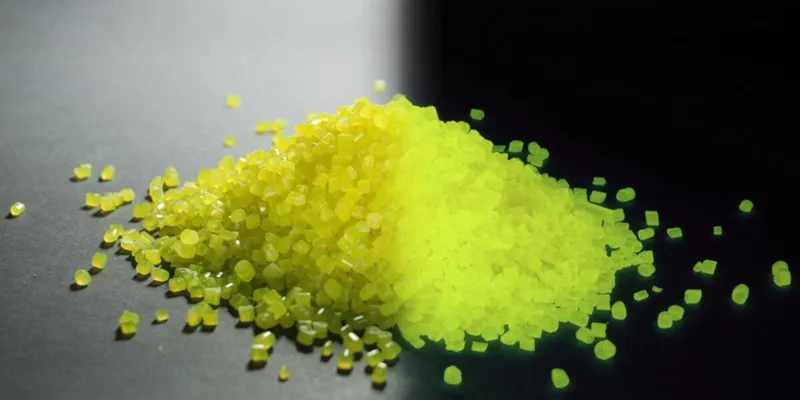 Bachelors in Materials Science Abroad
Overview
Bachelors in Materials Science, a four-year undergraduate degree, engages with both scientific and engineering aspects of this discipline. It investigates the processing, structure, properties, and performance of materials to apply them in managing engineering projects. The program drives you with innovation in both research and industry in fields from medicine to automotive.
A material scientist is a professional whose responsibility is to analyze the structural and chemical properties of natural and artificial materials such as ceramics, metals etc. This is a fairly new field of bs materials science and engineering that combines engineering, physics and chemistry principles. So, if you find yourself having access to design machinery and computers, then a bachelor of material science and engineering can be a good choice to start your future.
Studying a bachelor degree in material science and engineering will uncover you secrets of the universe. You will go through the process of creating new kinds of matter and experiments with the current technologies. Aspiring individuals with a material science engineering background are comfortable working in interdisciplinary areas and aware of the legal and moral responsibilities as an engineer.


Why Study Bachelor Material Science Abroad?
With a foundation degree in material science and engineering, you will be able to get good work opportunities ahead. Post completion of an undergraduate degree from top abroad institutions, you will have exciting career exposures in the future. Apart from this, some of the other reasons why to study a bachelor material science are
Popular Universities:

Pursuing bachelor of science in materials science and engineering abroad provides the best possible chance of flourishing. A majority of universities are from countries like the US, UK. These universities offer engineering with pioneering courses and research which are carried out in close collaboration with industry partners worldwide. It provides a great learning experience with skills and knowledge that are highly relevant for the needs of industry.
Scope:

The scope after a material science and engineering degree in countries like the US, UK or Australia is vast. As per the US Bureau of Labor Statistics, the employment outlook of materials engineers is expected to grow by 8 percent from 2020 to 2030. Also, there will be 1,800 job openings projected each year, on average over a decade.

Great Salary:

Although the salary of a material science graduate varies in different countries. The minimum annual wage of a material engineer with bachelor degree can earn upto 78,300 USD. The lowest 10 percent earns less than 60,580 USD and the highest 10 percent of the total population may earn more than 112,330 USD. While in the UK, the average salary is 47,000 Euro, and in Canada a material science graduate earns up to 71,236 CAD annually.
Suggested: Benefits of Studying Abroad
Course Structure
A material science and engineering bachelor degree focus on understanding the relationship between the fundamental structure and properties of matter. The program is a combination of scientific and engineering aspects of the discipline. Let us look at the course structure of a bachelors in Material Science abroad.
Duration:

Bachelor in Material Science from top abroad institutions is of 3 to 4 years duration, as duration, just like other undergraduate degrees. Some universities offer it in 3 years full time while some have 4 years duration with an extra one-year co-placement.
Course Subjects
Core Courses: You'll have the chance to choose from a selection of materials science to specialize in the areas you interest. Its core curriculum focuses on offering innovation, management and entrepreneurship. The list of courses included in the program are:
Mathematics and Computing

Performance of Structural Materials

Thermodynamics of Materials

Principles of Engineering Practice

Mechanical Behavior of Materials

Materials Project Laboratory

Organic & Biomaterials Chemistry

Managerial Economics

Research Techniques
Top Specializations
The Abroad institutions offer a wide range of specializations for bachelors in material science. You have the option to choose the one that suits you the best. The list of some popular specializations for a Material Science degree in foreign countries include:
Material Science and Engineering

Textiles Technologies, Materials and Nanomaterials

Materials and Engineering Technology

Material Physics and Nanotechnologies

Metallurgy and Materials Engineering

Materials and Process Engineering

Manufacturing and Material Science
Suggested: Guide to Popular Courses for International Students Abroad
Core Skills
Showing extra skills in your profile can increase the chances and even helps in seeking instructions at colleges. You must do some extra preparation on your skills before applying for the bachelor of science in material abroad. Let's have a look at them:


Technical Skills
The material engineering courses involve coursework that requires a good knowledge of your technology. You must be well versed in the practical application of engineering science and technologies. This may include applying basic principles, procedures, techniques, designing and production of equipment.


Production and Processing
The bachelor in materials science abroad develops your processing skills. A skilled material engineer should have a good knowledge of production processing, costs, raw materials knowledge, quality control, and other various techniques.


A Problem Solving Approach
As an aspirant looking to get into the world of material science and engineering, you should train yourself in problem-solving skills from the very beginning. This may help you understand the different types of complex problems of engineering projects in the long run.
Requirements
Almost every university and college in the world offering bachelor of science in material science and engineering have certain eligibility criteria and requirements. To get admission into one of these universities, you must fulfill the eligibility requirements. In order to qualify for bsc materials science abroad institutions, the following criteria must be met:
Educational Qualifications
English Language Proficiency
Passport and Student Visa

Educational Qualifications
The educational qualifications for a BSc in materials science must have completed higher secondary from a recognized institution. For admission to one of the best bs materials science and engineering colleges, a minimum score between 60% to 80% is essential.

Language Requirements
All international students are required to demonstrate that they have an appropriate level of English language proficiency. Every university accepts certain language tests of English for speakers of a foreign language in terms of IELTS, Pearson etc. While some of the universities also ask for a minimum of grade 4/C in GCSE English Language. The minimum scores of two popular tests are given below

Passport and Student Visa
You need to have a valid passport and student visa to apply for bachelors in materials science degree as an international student abroad. A college acceptance letter is necessary for the application. So, make sure you can apply for it at least three months before departure.
Suggested: Everything You Need to Know about International Student Visa


Documents Required to Apply for Bachelor Materials Science Colleges Abroad
Other than the admission requirements, you must have a set of documents to pursue bachelor in materials science abroad in top colleges. These may includes:
Higher education certificate

Academic transcripts

Language entrance scorecards

Proof of financial resources

Passport Copy

Two or three

letters of recommendation

Resume or CV
Having these documents ready with you is a great way to plan beforehand the starting of your application for bs materials science.
Suggested: Know About Entrance Exam for Abroad Studies


Admission Process for Bachelor Materials Science Abroad
The application process of most universities abroad is accepted in four intakes that are fall, winter, spring, and summer. Every country has its own intake session. However, the exact process may differ from university to university. A generalized flow will help you to get a smoother procedure:
First shortlist the university and the specialization you want to study.

Browse each university's official website and read their guidelines carefully.

Fill the available application form and pay the required application fees.

Strictly follow the university instructions and submit the mentioned documents.

Translate the documents in English language if not available.

Once you have submitted your application, wait for the admission decision or you can check the status at the university website.

After receiving the letter of acceptance, accept it by paying the required depository fees.
Top Scholarships
The scholarships are a great way to fund your studies abroad. Several universities abroad, irrespective of their types and degrees offer scholarships for international students to study. These scholarships are either in terms of some university-specific or external sources. Here we have given some overseas scholarships to pursue a bachelor of science in materials engineering.


J. Keith Brimacombe Presidential Scholarship


This award is provided to bright students majors in metallurgical engineering, materials science and engineering, or minerals processing/extraction programs. Students with good academic records.

Amount/ Benefits:

Scholarship awards a 5,000 USD cash prize plus a 1,000 USD travel stipend.

Materials Science and Engineering Departmental Scholarships


Offered by Missouri University of Science and Technology to undergraduate students of materials science and engineering. Separate applications is required to apply for the scholarship.

Amount/ Benefits:

Amount ranges between 5,00 USD to 3,000 USD per year.

Metallurgy and Materials International Scholarships


Must have obtained a good academic score in higher secondary. Scores must be at least 80% in previous academics. Offered by the University of Birmingham.

Amount/ Benefits:

1,500 Euro to 3,000 Euro.

President's Scholars of Excellence Program


Awarded to incoming students in the University of Toronto with good academic records and achievements.

Amount/ Benefits:

10,000 CAD

UNSW Science Achiever Award


This award aims to encourage exceptional students who have taken the UNSW Science undergraduate degree program. Applicants must have completed their previous education.

Amount/ Benefits:

6,000 AUD
Suggested: Know About Top Scholarships to Study Abroad


Cost of Studying at Bachelor Materials Science Colleges Abroad
The cost of study will give you a clear idea to international students regarding the amount to invest. If you are studying bsc materials engineering in abroad institutions, you must know about the study cost and living abroad. However, the cost is determined on two factors: tuition fees and the living costs. Let's look at them:


Tuition Fees
The tuition fees to study material science bachelor degree abroad for international students varies with university and its location. For instance, studying a bachelor's degree in the US or UK costs you between 19,000 USD to 57,000 USD. And in Germany, the tuition fees are much less than other countries. The annual fees for bachelors in German universities is around 5,000 Euro per year.


Cost of Living
Apart from tuition fees of some best bachelor degree colleges abroad, you also have to bear the living costs in that country. This cost depends on the lifestyle you choose. On average, the inclusive (accomodation, food, groceries, materials, transportation etc) is around 10,000 USD to 30,000 USD per year. At last, it is all up to you how you can manage your expenses as an international student while studying.
Suggested: Cost for Studying Under Graduation Abroad
Work Opportunities
As a graduate of bachelor material science and an engineering degree from abroad institutions, you have the opportunity to get into a variety of sectors and start your professional career based on your preference. Here are some of typical job profiles you may encounter after graduation along with their average salaries:
| | |
| --- | --- |
| Job Profile | Average Salary |
| Manufacturing Systems Engineer | 57,839 USD |
| Metallurgist | 53,119 USD |
| Quality Manager | 73,111 USD |
| Product Development Scientist | 64,803 USD |
| Materials Engineer | 59,626 USD |
| Design Engineer | 54,753 USD |
Suggested: How to Work While Studying Abroad?
So this was all about bachelor of science in material science and engineering programs abroad. There are different institutions having top-notch education that offer undergraduate and graduate courses in material science and engineering. Choosing any one of the top-rated universities and specializations provides you the opportunity to develop a better career in the future. However, if you are facing any trouble in selecting the best university and need assistance in the application process, do connect with our Yocket Professionals now.
FAQs
Ques. Is Germany good for material science?
Ans. Germany is a unique location when it comes to studying a bachelor's degree in material science. Programs offered often teach students a broad and interdisciplinary knowledge of the topic, and you can also find courses specific to materials science.
Ques. Is it worth going abroad for bachelors material science?
Ans. An international degree is recognised highly by various organizations across the globe. Earning a degree abroad makes you more marketable and also boosts your job prospects.
Ques. What is the duration of a bachelor's material science and engineering courses abroad?
Ans. The bachelor courses in material science and engineering are for 3 to 4 years duration.
Ques. What are the key specializations of bachelor materials science?
Ans. Some of the key specializations of a bachelor degree in material science in abroad institutions are
Nanotechnology

Major engineering disciplines

Manufacturing

Information Technology

Textiles Technologies, Materials and Nanomaterials

Materials and Engineering Technology
Ques. Can I get scholarships to study bachelor in materials science abroad?
Ans. Yes. Many universities in different countries offer a number of scholarships for international students to study for undergraduate and graduate degrees in their universities.