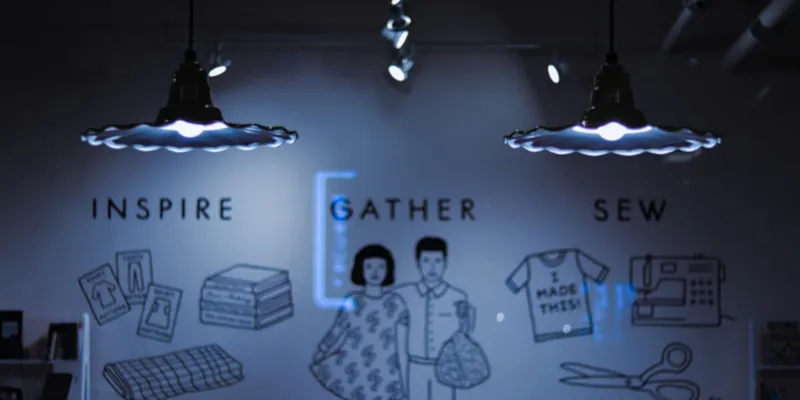 Bachelors in Communication Abroad
Overview
Bachelors in Communication is an undergraduate-level degree associated with the overall development of an individual with an act of conveying information to others. The program is designed to provide you with an understanding of a wide range of contemporary issues in relation with the theory, development and practice of communication both nationally and internationally.
Communication professionals are tasked with the responsibility of conveying meanings from one individual or group to another through mutually understood signs, symbols or rules. It is like an exchange of information between the entities or groups engaged in communication. If you find yourself good at expressing your information to others in their language and looking to start your career in communication, bachelor's of communication will prove to be an apt choice to start your career.
Studying a Communication bachelor's degree abroad will expose you to several areas of focus along with developing your skills of communication in visual, written, oral and audio formats in a multicultural environment. Aspiring individuals who wish to start their career in media industries as a researcher or journalist etc can contemplate to study ommunication degree abroad to get the correct platform for their career.


Why Study Bachelor Communication Abroad?
Having a sound understanding about bachelor of communication and its benefits gives a clear idea regarding the course. Infact, the course and the university you are choosing to study plays a key role in your career ahead. So, before we can head toward the details of this course, let's first understand why we study at bachelor of communication colleges abroad.
Immersed with new culture:

In this interconnected world, having a cross-cultural communication skills is vital. While pursuing a communication degree abroad helps you to engage with a diversity which can't be taught in textbooks. It also assists you in immersing in a cultural view making it easier to understand the different perspectives while also expressing your own.
Networking Opportunities:

As an international student, while pursuing a bachelor's in communication abroad, you learn to communicate with various people from diversified cultures with different perspectives of everyone. This will makes you more confident in expressing your thoughts and opinions in front of a crowd in varied backgrounds.
Multiple Job Opportunities:

Choosing a degree that gives you a number of career avenues is a good idea to keep your options open. It is useful whether you want to change the scenery or a new challenge later on. A bachelor in communication degree gives you a great way to open a number of doors of opportunity across the realms of advertising, marketing, sales, PR journalism, and many more.

Scope:

According to the US Bureau of Labour Statistics, the employment of media & communications occupations is projected to grow by 14 percent between 2020 to 2030, faster than the average of all other occupations, and it will result in about 151,500 jobs.
Course Structure
Bachelor degree in communication being a popular choice for media professionals, will develop your skills professionally. Let us look at the course structure for bachelors in communication abroad.
Duration:

Bachelor in communication from the top universities abroad is of 3-year duration, just like some other undergraduate degree. Some of them offer communication programs with media which include internship opportunities for students.
Core Courses:

Bachelor communication is an in-demand media degree that will shape your skill set in the art of communication. Apart from teaching, analytical, and interpersonal, bachelor in communication Abroad includes core courses like:
Communication Theory

Speech Communication

Research Methods

Oral Communication

Persuasion and Social Influence

Media Communication

Reporting, Writing and Understanding News
Top Specializations
Bachelor in Communication degree abroad offers a wide range of specializations. You have the option to choose the one that suits you the best. The list of some popular specializations for a communication degree in foreign countries includes:
Performance Studies

Mass Communication and Media Literacy

Digital Communications

Communication & Media Science

International Communication & Business

Electronic and Digital Media Production

Public Relations

Marketing Communication & Information: Marketing & Communication
Core Skills
Apart from your academic documents and other requirements, there are some skills which also play a major role in confirming your seat.
You must do some personal preparation before getting into the university. Let's have a look at them:


1. Persuasive Public Speaking
Studying a communication major helps show you that research and enthusiasm may mean the differences between confronting a large audience or staring in a room full of thumb twiddlers. Whether you are going to pitch for a job in a company, leading any conference call or simply interacting with the customers, a strong public speaking and presentation is an integral part of this.

2. Qualitative Research
Without researching, one cannot identify its target audiences, lawmakers will not have the ability to create a policy, and reporters would have to rely on. Your skills in qualitative research methods can be a valuable asset for starting a career in marketing, advertising, public relations etc.

3. Interpersonal
Pursuing a communication degree needs a specific type of social skills. An interpersonal tendency helps in interaction, communication and collaborating with others in an effective way. It includes your empathy, active listening and emotional intelligence.
Requirements
Admission Requirements to Pursue Bachelor Communication Abroad
If you are seeking admission to one of the best bachelor's degree colleges abroad, you must have to fulfill a set of eligibility criteria and requirements for admission. Here we have given an overview of the qualifying criteria and the entrance requirements accepted at most of the communication colleges abroad:
Higher Secondary Education
Let's discuss each requirement in detail below:


Higher Secondary Education
You must complete your higher secondary of education in order to be eligible for a bachelor degree in any institutions. For admission to one of the best colleges abroad a minimum score between 60% to 80% is required.


International students whose first language is not English or haven't received their previous academic education in English instructions are required to submit a language proficiency tests. These scores can be in terms of IELTS or TOEFL. This is an important criteria that you must fulfill for both admission and the visa. The minimum scores of both tests are given below:
A valid copy of your passport and student visa is mandatory to study any program at any university abroad. You can apply for your visa after receiving the acceptance letter. Do keep in mind to apply for it at least three months prior to your travel date.
Apart from these requirements, there may be some additional ones. Make sure you can check universities official website to understand any specific admission requirements for the program.


Documents Required to Apply for Bachelor Communication Colleges Abroad
Some additional documents are essential while submitting your application for the top bachelor in communication abroad colleges. Ensure that the following documents are checked:
All previous attended institutions transcripts

Two or three

letters of recommendation

Standardized test scores

Scorecards of language tests

Resume or CV

Copy of your passport

Proof of financial resources
Now that we discussed all requirements for a bachelor program in communication abroad, let's understand the admission process:


Admission Process for Bachelor Communication Abroad
Here is a step by step process you can refer to apply for a bachelor in communication abroad colleges
First finalize the degree and shortlist some universities offering the program.

Browse each of the university's official websites and gather all relevant details regarding the entry requirements and deadlines.

Fill up the desired university application form with submitting the fees.

Submit the scanned copies of your documents required in the application form.

Attend the university interview (if applicable) as a part of the application process of the university.

Once you get the application letter after completing the interview, you may apply for the visa.

Also, accept the tuition fees while agreeing to all terms and conditions of the university.
Another factor to consider for admission of bachelor in communication at foreign colleges is the costs of education. Let's take a look at it below:
Top Scholarships
Sometimes the huge tuition fees will make it difficult to manage your expenses abroad. In that case getting a scholarship is one of the best approaches to fund your education while living. These scholarships can be either university-specific or some external sources. Most of them offer decent benefits to support your stay and study in the country. Let's look at some of the most popular scholarships for bachelors in communication abroad.

1. Media, Communications and Sociology Merit Undergraduate Scholarship


The merit based scholarship is open to international fee paying students applying for an undergraduate degree in University of Leicester School of Media, Communications and Sociology. The scholarship rewards on the basis of academic achievements of students.

Amount Benefits:

Two grades above standard A level gets 3,000 Euro per year and Three grades above will receive 5,000 Euro per year.

2. Vice Chancellor's International Excellence Scholarship


Students pursuing a degree in Australia have received the UniSA equivalent of a high distinction average in previous studies. Meets the minimum English Requirements. Students must have to maintain a Grade Point Average of at least 5.0 (or equivalent) in order to receive the scholarship payments.

Amount Benefits:

Receive 50% reduction in their tuition fees for the duration of their degree or upto a maximum of four years of study.

3. York University Academic Excellence Scholarships


This scholarship is awarded to some outstanding international applicants from secondary school (Canada or abroad) who have the highest academic admission average and are entering the first year of a full-time undergraduate degree program.

Amount Benefits:

The amount ranges between 5,000 USD to 10,000 USD.

4. International Student Financial Aid


International students in University of Pennsylvania and in need to apply for the scholarship while taking admission are eligible.

Amount Benefits:

100% of their need will be fulfilled through some grants and the work study programs at the university.
One of the reasons for studying a degree from foreign institutions is the career opportunities they offer after graduation. Let's take a quick look at these career opportunities.


Cost of Studying at Bachelor in Communication Colleges Abroad
It is important to collect all the information regarding bachelor communication program fees before finalizing your study abroad journey. The overall costs of studying a bachelor degree in communication in any country depend on two categories i.e. tuition fees and cost of living.


The tuition fees at some best top institutions abroad ranges from 9,000 USD, that can go upto 47,000 USD and even more. Generally countries like Germany charge minimal or no fees at all to study a bachelor communication degree in their public institutions. But in other countries such as the USA, UK, the fees are comparatively much more expensive. Hence, before applying, it is much better to decide in which country you want to pursue.


Apart from tuition fees of the best bachelor degree colleges abroad, you also have to bear the living costs in that country. This cost depends on the lifestyle you choose. On average, the inclusive (accomodation, food, groceries, materials, transportation etc) is around 10,000 USD to 30,000 USD per year. At last, it is all up to you how you can manage your expenses as an international student while studying.
Work Opportunities
The career prospects for graduates of bachelor in communication are immense. You can either pursue higher education in the same domain or can go for some jobs in different industries. You can pursue masters in communication or a masters in media & journalism or any other degree after completing bachelor's degree.
And you can also do jobs in different emerging sectors such as media, journalism, public relations, electronics, broadcasting etc. Some of the job roles of a communication graduates are given below:
| | |
| --- | --- |
| Job Profile | Average Salary |
| Communications Coordinator | 46,150 USD |
| Broadcast News Analyst | 50,900 USD |
| Social Media and Communications Coordinator | 41,735 USD |
| Promotions Manager | 52,349 USD |
| Brand Strategist | 55,302 USD |
| Fundraising Manager | 37,894 USD |
With this we can say a communication bachelor degree will introduce the concepts of communication skills, persuasion and social influence. It opens your doors to a wide range of career possibilities. Pursuing a bachelor in communication abroad colleges can be a life-changing decision for you with dedication and planning. However, if you want to pursue this course at the best university abroad, do get in touch with our Yocket Professionals to ease your application process.
FAQs
Ques. Can I study abroad for communications?
Ans. Although different countries across the world offer communication study abroad programs. Europe has consistently ranked itself among the number one option, with a number of degree programs and high-quality of career-building opportunities specifically for communication majors.
Ques. Is it worth doing Bachelors from abroad?
Ans. Getting a bachelor degree abroad can not only help you personally but also it can help you to stand out in a crowded and increasingly globalized job market.
Ques. Where should I study communications?
Ans. Some of the universities where you can study communication degrees are
University of the Ryukyus

Drake University

University of North Texas. Explore

European University of Madrid

University of North Carolina at Asheville

Badji Mokhtar University
Ques. Is there any scope after bachelors in communication?
Ans. According to the US Bureau of Labour Statistics, it is predicted that the media and communications jobs are projected to grow by 4% in the coming few years. Common careers in this field include announcers, public relations, news reporters and authors etc.
Ques. What is the average salary after communication majors?
Ans. The average pay after communication majors in abroad is ranges between 36,638 USD to 76,126 USD per year depending upon the career path you choose.