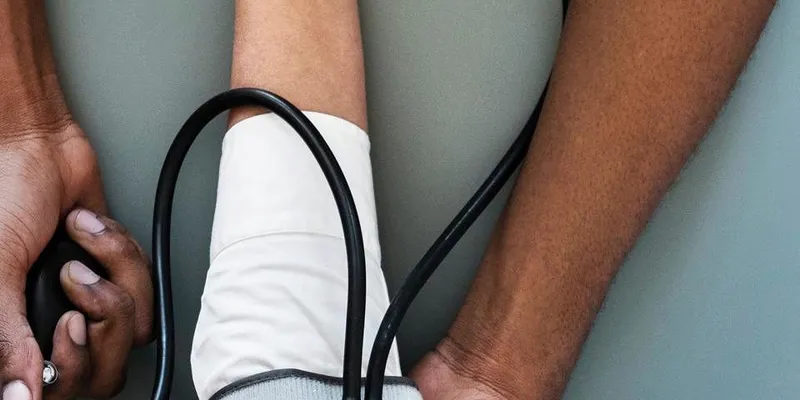 Masters in Healthcare Management Abroad
Overview
A degree in healthcare management focuses on treating patients suffering from any ailment. Professionals in the healthcare industry are expected to fully comprehend all relevant laws, rules, and developments while working towards the healthcare system of the nation. The study of leadership, management, and administration of hospitals, public health systems, and associated networks is known as healthcare management. Healthcare managers need to make sure that the group's departments operate efficiently, that the objectives established are attained, that assets are used wisely, and that all employees are functioning effectively.
Students enrolled in accredited masters in healthcare management abroad are typically required to complete coursework in population health, healthcare economics, healthcare marketing and communications, healthcare policy and improvement, governance, leadership, statistical analysis and application, and strategy formulation and implementation, in addition to hands-on experience.
Graduates of health disciplines, in particular, will have a deeper understanding of management concerns as a result of the MS in Healthcare Management degree program, which will also prepare them for senior management positions. Numerous universities in the United States, Europe, Australia, India, and Sri Lanka confer the degree.

Why Study Masters in Healthcare Management Abroad?
Masters in healthcare management abroad is ideal for those who wish to dedicate their lives to serving the sick and needy. While it is a challenging task, the respect and nobility that this profession holds are unmatchable.
Here are a few of the many advantages of studying for an MS in healthcare administration to assist you to decide that you are making the right decision:
Employment Opportunities in Top Global Firms:

Exceptional career opportunities exist in a variety of sectors, including pharma companies, renowned hospitals, global healthcare providers, and medical insurance firms.

Be your Own Boss:

Managers are capable of founding their private care facilities, hospitals, outpatient clinics, and consultancy firms. Along with an exceptional pay scale.

Several New Employment Opportunities:

Students who pursue an MS in healthcare management overseas benefit from the opportunity to learn all the skills required for employment in the public or private sectors.

Need of the Hour:

Global developments like ageing and changing lifestyles have put pressure on healthcare organizations around the world. To solve these increasingly complex problems in the healthcare sector, effective management is essential. You are prepared to meet these issues with the help of the master's program in health care management.
Students studying a healthcare MS will be equipped with all the knowledge and abilities necessary to fully comprehend before working as professionals in the area.
Course Structure
A master's degree in healthcare management is a promising route for the success of your professional business career. Let's look at the curriculum for the MS in Healthcare Management Abroad program right away:
Duration: The master's degree in healthcare management or master's degree in healthcare administration program lasts two years.
Course Subjects
Students learn the concepts and skills necessary to fulfil healthcare management objectives. A master's degree in healthcare management may encompass many topics. Students can select from a variety of elective modules offered by various universities. However, the majority of programs include required courses in the basic foundations:
Introduction to healthcare management

Business and management skills

Financial management of healthcare settings

Human resource management in healthcare

Health, society, and public policy

Contemporary issues in healthcare management

Healthcare Financial Management

Legal Issues in Healthcare Management

Ambulatory Care Management

Hospital Management
Read: MBBS Abroad 2022
Top Specializations
Students who specialize learn hospital administration and management in-depth and thoroughly. There are several different specialities available in MS in Healthcare management colleges overseas. You can decide which one best fits your professional objectives. A few of the masters in healthcare management specializations are:
Financial Administration

Human Resources System Analysis

Hospital Administration

Human Resources in Healthcare

Program Administration

Administrative Assistant

Practice Manager
Core Skills
There are some additional personal preparations that the institutions expect in addition to the academic paperwork and other criteria, which are unquestionably an important part of pursuing an MS in Healthcare Management overseas. Let us have a look at them:

Budgeting
The tactics you adopt to regulate where and what amount of money goes are known as money management skills. A spending plan isn't fixed. It can be modified and adjusted to suit your tastes, requirements, and objectives. Having a good budgeting sense is not only limited to the healthcare industry but is a core skill for every manager for every corporation to have.

Personnel Management
The business processes that deal with individuals, such as recruiting, paying, or mentoring programs, as well as looking after the needs of the employees, are referred to as personnel management. As a manager, you need to be able to make these crucial decisions that will affect the working of the organization as a whole.

Project Administration
The primary responsibilities of a project administrator are to handle the administrative aspects of projects. Project managers make sure that initiatives or projects are delivered on schedule, turn out for the best, and that the development team is aware of their obligations.

Communication
You can comprehend others and be acknowledged by them if you have strong communication abilities. Successfully expressing ideas to others, participating fully in dialogues, and providing and receiving constructive criticism are a few examples of these. In the healthcare sector, one needs to be able to listen and be sensitive to the needs of the patients and care for them.

Teamwork
Employers like candidates with great teamwork abilities for a variety of reasons, including the fact that they exhibit leadership, collaboration, and effective communication.
Requirements
To get admitted to institutions for a master's in healthcare management degree, international students must fulfil the prerequisites and submit any further documents. Each country and every single university in any country has its own requirements. We have mentioned the most basic requirements that you will need to fulfil to get enrolled in any university across the globe.
The following collection of documents can help you get accepted into Master's in Healthcare Management programs at universities across nations:
Bachelor's Degree

Work Experience

English Language Proficiency Score

Entrance Exams/Standardized Tests

Passport & Student Visa
Let us take a look at these requirements in greater detail:


Students having a graduating degree in any subject, such as B. Pharm, BE, B. Tech, B.Sc., or any other, and a cumulative GPA of 50% or equivalent may enroll in the 4-semester MS in healthcare administration program offered overseas.


Additionally, two to three years of work experience are necessary for a master's degree in healthcare management.


English Language Proficiency Score
The IELTS or TOEFL is required as proof of English language ability and for obtaining a student visa. The minimum score needed for admission to prestigious international universities is:
Business schools demand you to submit the GMAT, which is the most crucial component of your application, for a master's degree in healthcare management. In addition, only a few universities accept GRE results in place of GMAT scores. The minimum scores for masters in healthcare management are:
You need to have a valid passport and student visa to apply for masters in healthcare management degree as an international student abroad. A college acceptance letter is necessary for the application. So, make sure you can apply for it at least three months before departure.
Suggested: International Student Visa Details

Documents Required for MS in Healthcare Management Admission
Students should maintain all of these pertinent documents on hand while applying for MS in Healthcare management admissions so that they can submit them in order to get accepted. Following is the generalized list of documents required by universities for admission abroad:
Academic Credentials (High school, and Bachelor's degree)

Work Experience Documents

Proof of Date of Birth

Entrance exam score card

Standardized test results: GMAT, GRE, XAT, CMAT, etc.

Updated Resume

Domicile Proof

Passport-size photographs

Valid Passport

Admission Process for MS Healthcare Management Abroad
We have simplified the application procedure into simple steps for you to follow in order to lessen your burdens:
To fulfill your goal of pursuing an MS in Healthcare Management, the first step is to compile a short list of the best universities and programs.

Start looking for the best colleges that offer the courses you wish to study after you've restricted your options.

After you've selected your top universities and courses, look over the eligibility requirements and documentation requirements.

Utilizing the official university portal, you can submit your application for admission.

You should upload your high school transcripts (if required), your bachelor's degree, your scores on standardized tests, your results from an English proficiency test, your letters of recommendation, your statement of purpose, and any other documents that have been asked.

Submit after paying the application fee.

Attend to receiving your letter of acceptance. If you are selected for further consideration, the university directors will interview you.

Once the interview is successful, pay your tuition and begin studying.
Suggested: Entrance Exam for Abroad Studies
Top Scholarships
One of the finest methods to pay for your study abroad is to be eligible for a scholarship. There are various scholarships available for overseas students that provide respectable perks to assist their travel and academic endeavours abroad. Let's look at some well-known international MS healthcare management scholarships:

Fulbright Foreign Student Scholarship Program in the USA

International students from 155 nations are eligible for the Fulbright Foreign Student Scholarship Program in the United States. The scholarship permits masters and doctoral-level studies in any subject area offered by US universities. The scholarship has a February through October deadline.
Benefits: they cover tuition, air travel, health insurance, and some amount as a stipend is also provided.

Global Korea Scholarship - Funded by the Korean Government

International students are eligible for the Global Korea Scholarship, which is funded by the Korean government. The scholarship allows students to enroll in Undergraduate, Postgraduate, and Graduate level programs in any subject area offered by South Korean universities.
Benefits: Fully-funded scholarship.

Friedrich Ebert Stiftung Scholarships

Students from Germany and abroad who have above-average grades and demonstrate civic duty, primarily through social or political involvement, are given financial aid by the political organization known as the Friedrich Ebert Stiftung.
Benefits: Stipend of $850/month. The total sum covers tuition, health insurance, textbooks, and other supplies required for each term of the class.

ANU Chancellor's International Scholarship

Open to international students is the ANU Chancellor's International Scholarships, Australia 2022–2023. The scholarship allows Undergraduate/Graduate level programs in the discipline of Doctor of Medicine and Surgery taught at Australian National University.
Benefits: 25%-50% fee waiver.

Japanese Government (MEXT) Scholarships for Young Leaders Program

There are only limited numbers of scholarships available for students with exceptional educational backgrounds and are only given away on the basis of competition. The only students who can get this scholarship must be recommended by the university, embassy, government, or consulate.
Benefits: a monthly stipend of 1,690 USD to cover all kinds of expenses, tuition fee, application fee, and the admission fee is completely paid. Air travel is also included.
Read: Top Scholarships to Study Abroad

Cost of Studying MS in Healthcare Management Abroad
The following are the costs associated with obtaining a master's degree in healthcare management:

Tuition Fee
The expense of the MS in Healthcare Management program varies by nation. The annual cost of tuition for a Master's in Healthcare Management ranges from 10,000 USD to 35,000 USD.

Cost of Living
The cost of living may change depending on your lodgings, the facilities provided, transportation, and scholarships, if any. International students must budget their money wisely to guarantee a comfortable lifestyle. The average annual cost of living abroad is between 15,000 USD and 25,000 USD.
Work Opportunities
There are numerous individuals all over the world who, at the very least, require assistance with basic daily duties. All Healthcare personnel have received special training to help hospitals, health centres, etc. execute hospitality operations and provide healthcare management. The global health care sector has a number of requirements that can only be fulfilled by personnel who have been properly trained or guided.
Following is the table showcasing the most popular job titles after completing MS in Healthcare Management:
| | |
| --- | --- |
| Job Title | Average Salary Per Year |
| Hospital Administrator | 42,000 USD - 111,000 USD |
| Pharmaceutical Project Manager | 115,089 USD |
| Policy Analyst or Researcher | 30,500 USD - 57,978 USD |
| Health Services Managers and Administrators | 100,980 USD |
| Medical Entrepreneurship | 70,849 USD |
Read: How to Work While Studying Abroad?
People who tailor healthcare activities need to be familiar with operational and hospitality jobs. Prior to entering the workforce or learning more about the field, one should first study healthcare management. The health care management sector has been expanding quickly over the past few years and is committed to offering patients expert help. For any further queries, do get in touch with our Yocket Professionals.
FAQs
Ques. Why study Masters in Healthcare Management?
Ans. Management in healthcare is an emerging new avenue in terms of job opportunities. More and more hospitals are in need of hospital administrative managers. Prior to this, the doctors were responsible for looking after the patients as well as the staff, and administration departments but now, they are able to focus solely on the patients without worrying about other matters. Healthcare management provides the students with a high possibility of growth.
Ques. Do we need to give the GMAT exam for masters in healthcare management admission?
Ans. GMAT is the most popular management exam in the world. So, yes, the majority of the universities will require you to give the GMAT. There may be a few that don't require additional test results but for that, you'll need to visit the universities' official websites.
Ques. Is English proficiency mandatory for MS in healthcare management abroad?
Ans. Yes, English proficiency or its test results are mandatory if you want to study at an international university. The English proficiency test is nothing but a show of your English understanding capabilities; it gives the universities an idea if you are able to understand their curriculum or not.
Ques. Is work experience compulsory MS in healthcare management abroad?
Ans. Many universities may require you to have work experience and to know how to deal with both patients and staff. But there are some that do not require you to have experience, for that, you'll need to visit the universities' official websites where you want to apply.
Ques. What is the duration of MS in healthcare management degree?
Ans. It is 2 years long like any other master degree program.