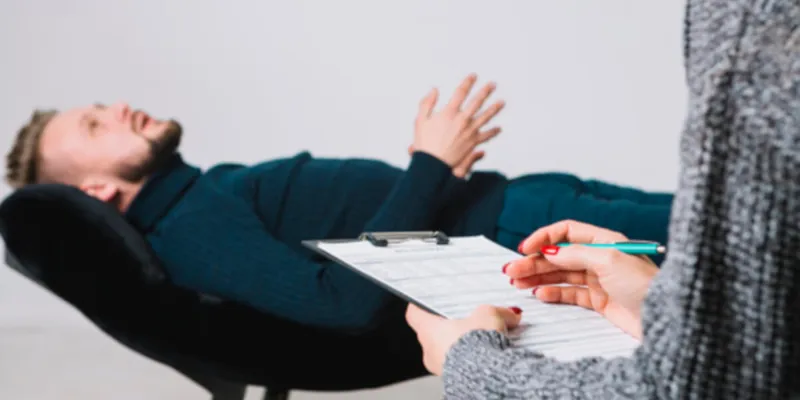 Bachelors in Psychology Abroad
Overview
Bachelor in Psychology is a specialized branch that deals with the study and understanding of mental processes, human behavior, mental disorders, and brain functions under different circumstances. It is an undergraduate program ideal for students interested in the complexities of the human mind and behavior.
It is considered Hub Science and is an emerging stream with endless future gains. BSc in Psychology has gained momentum in the past few years. Earlier, it was a subject limited to prestigious and reputed global universities. However, with the increasing demand in the domestic and international markets and new career opportunities surfacing every year, more students are inclining towards the stream. BSc in Psychology is an engaging domain of study and targets the human psyche and social sciences.

Why Study BSc in Psychology Abroad?
Psychology is a science deeply rooted in the human mind and its influence on human behavior. Studying Bachelor's in Psychology abroad poses various benefits for students. Students with an inquisitive mindset and drive to guide and help people are perfect candidates for the subject. There are endless psychology degree programs at undergraduate, graduate, and doctoral levels with optimum opportunities for international students.
The students can utilize the learnings of the Bachelor in Psychology program to transform themselves and steer personal and professional development. Some of the key reasons to study BA in Psychology are:
Access to Current and Modern Research Facilities:

The universities abroad are highly equipped with the resources, types of equipment, and research centers and facilities to promote an interactive environment to allow students to practice psychology in a highly developed atmosphere.

Availability of Endless Specialized Programs:

Bachelor in Psychology is a crucial degree program that requires a practical approach in the curriculum with theoretical knowledge. Foreign universities expand the scope of the program and offer a wide variety of unique specializations with future opportunities.

Practical Training With Career Prospects:

The world requires professional experts and people with the abilities to understand the daily challenges a person may go through. The international universities embed practical training, professional seminars, workshops, and internships in the course structure to ensure that the students receive adequate facilities.

Benefit From Cultural Diversity:

Psychology as a subject requires the students to be well versed with the different cultures, social constraints, trends, social pressures, and a variety of concerns occurring in society. It opens up the mentality and provides an open space to experiment and learn in a favorable environment.
International universities offer an interactive and engaging community to develop the personal and professional growth of the students in research and innovation, specialized course modules and training under the mentorship of professionals.
Suggested: Benefits of Studying Abroad
Course Structure
Bachelor's in Psychology is a lucrative program and one of the best courses to learn from abroad. Here is the BA in Psychology course details and structure to allow students to understand the discipline in detail.
Duration- The BSc Psychology duration may vary from one specialization to another and among the countries offering the programs. The BA Psychology program usually lasts between three to four years.
Course Subjects
Psychology is a multifaceted scientific study with sub-fields like Clinical and social behavior, human development, sports, health, and cognitive processes as part of BSc Psychology subjects. Some of the other primary BSc Psychology subjects listed include-
General Psychology

Statistics and statistical methods

Experimental Psychology

History of Psychology

Physiological Psychology

Developmental Psychology

Social Psychology

Guidance and Counselling

Cognitive Psychology

Project work

Field Work

Abnormal Psychology

Educational Psychology
Top Specializations
Psychology has grown to provide diverse specializations and career opportunities. The list of popular specializations under the BSc Psychology course:
Clinical psychology

Cognitive and perceptual psychology

Forensic psychology

Applied Psychology

Health psychology

Behavioral psychology

Child Psychology

Counseling psychology

Developmental psychology

Psychotherapy

Environmental psychology

Educational psychology
Suggested: Popular Courses for International Students Abroad
Core Skills
The students who wish to pursue Bachelor's degree in Psychology abroad must develop the necessary prerequisite skills to ace the program. Here are some of the necessary capabilities crucial to Psychology students:


Academic Writing and Presentation Skills
Bachelor in Psychology must learn to communicate, share and express their ideas through concise writing. It is a crucial skill that allows the students to convey the message in concise writing and produce simple solutions to problems and key areas.


Critical Thinking and Analytical Skills

Critical thinking and analytical skills enable the students to analyze, evaluate, restructure and redevelop thinking skills to deduce the possible outcomes from the premises and also reduce the risk of working on false premises and reinforcements. The students must be critical thinkers to produce an objective analysis of complex problems and infer the right judgments.

Time Management Skills

Psychology students have a defined and well-designed curriculum. The exhaustive program structure of the Bachelor in Psychology demands the students to prioritize their time and spend their time proactively to be more productive, complete more targets in less time, and engage in extracurricular activities and hobbies. It is necessary to stay alert, meet deadlines, improve the quality of life, and accomplish more with a less strenuous lifestyle.
Suggested: Latest Study Abroad Updates
Requirements
To successfully pursue a Bachelor in Psychology abroad, the students must have a foundation in the necessary fields. BA in psychology subjects for the foundation includes Mathematics, Science, and Social sciences. The students must submit additional qualification for BSc Psychology to meet the unique requirements of various global universities.
The undergraduate program in Psychology welcomes students ideally from backgrounds in Arts and Humanities. Following is an overview of BA Psychology eligibility abroad:
High School Transcripts and Academic Records

Language Proficiency Scores

SAT/ACT

Passport & Student Visa
The details of the admission criteria are discussed below:

High School Transcripts and Academic Records
The students must submit higher secondary or equivalent official transcripts like migration, passing certificates, academic records, etc. The minimum BSc psychology requirements for admission to prestigious universities is a percentage of 60% or an equivalent GPA of 3.5 on a 4.0 scale.

Language Proficiency Scores
The students must aim to fulfill the English language proficiency test scores to improve their chances of enrolment. The average English language BSc Psychology requirements for the majority of the universities include:

SAT/ACT
Foreign universities with Bachelor in Psychology programs prefer students with proficiency and skills in entrance exams. Entrance exams allow students to secure a seat at the desired university:

Passport & Student Visa
You need to have a valid passport and student visa to apply for bachelors in Phsychology degree as an international student abroad. A college acceptance letter is necessary for the application. So, make sure you can apply for it at least three months before departure.
Suggested: International Student Visa Details

Documents Required for BSc Psychology Abroad
To study at colleges offering Bsc Psychology, there is a unique set of guidelines and documents for the students to follow. The students must visit the official websites of the universities to fulfill their document requirements:
Official academic transcripts

Entrance exam requirements

Evidence of English language proficiency test scores

Completed application form

Statement of purpose

(SOP)

Personal essay

Letter of recommendation

(LOR)

Proof of application fee (If applicable)

A valid passport and student visa

Admission Process for BSc in Psychology Abroad
The following includes the step-by-step guide to complete the application process for admission for the best colleges offering BSc Psychology:
Find the desired colleges and universities worldwide and check the eligibility criteria for Bachelor in Psychology.

Visit the official website of the universities and keep all the necessary documents and additional information ready before applying.

Fill in the application form with the necessary details like name, age, date of birth, home country, permanent address, etc.

Upload the official documents and academic records like transcripts, evidence of English language proficiency test scores, and entrance exam test scores.

Pay the application fee to complete the application form. The selected students are granted the Offer letter.
Suggested: Entrance Exam for Abroad Studies
Top Scholarships
Scholarships are helpful for students to fund their academic qualifications. The international students must check the eligibility and availability of the scholarships on the official website of the universities. The scholarships are awarded to administer tuition fee waivers and the overall cost of living. There are global scholarships, federally funded scholarships, external scholarships, and more available for the students. International students can also apply for scholarships in their home country.
Some of the renowned scholarships for Bachelor in Psychology abroad include:

American Psychological Foundation Scott and Paul Pearsall Scholarship


American Psychological Foundation Scott and Paul Pearsall Scholarship is a grant available for undergraduate and graduate disabled students. The foundation is dedicated to assisting the students in continuing higher education based on the quality of the proposed work and the academic performance in the courses.

Amount:

10,000 USD (8,00,000 INR)

Fulbright Foreign Student Scholarship Program in the USA


Fulbright Foreign Student Scholarship Program USA is a scholarship awarded to international students from 155 countries. It is available for students pursuing undergraduate, graduate, and doctoral programs in the USA. The scholarship covers the health insurance, stipend, airfare, and tuition fees costs of the students.

Amount:

35,000 USD (28,00,000 INR)

Psychology Doctoral Research Studentship, UK


Psychology Doctoral Research Studentship, UK is funded by the University of Sussex for undergraduate, postgraduate, and research levels in the field of Psychology. It is available for international students covering the partial funding of research and training costs and BSc Psychology fees of the Bachelor of Psychology course.

Amount:

17,000 USD (13,55,000 INR) per annum.

South Asia Scholarship - University of Dundee UK


South Asia Scholarship - the University of Dundee UK is a scholarship granted exclusively to Asian students. It is available for students pursuing undergraduate p

rograms like Data Science, Computing Science, Psychology, Social Work, Forensic science, Engineering, Geography, History, Law, Mathematics, etc. The students can avail the benefits for up to five years at the university.

Amount:

29,000 USD (23,00,000 INR)
Suggested: Top Scholarships to Study Abroad

Cost of Studying Bachelor in Psychology Abroad
It is a no-brainer that the students must plan the entire duration of their stay in a foreign country while receiving a world-class education. It is salient to comprehend all the necessary details related to the Bachelor in Psychology program. The complete BSc Psychology fees at their desired university includes the tuition fee, meals, and maintenance costs.

Tuition Fees
The BSc Psychology fees varies from one country to another. It is a specialized program that includes a vast curriculum with theoretical and practical approaches. The average tuition fee for a Bachelor in Psychology cost between 19,000 USD to 50,000 USD (15,00,000 INR to 40,00,000 INR) per annum.

Cost Of Living
The cost of living may vary based on on-campus and off-campus accommodation, types of facilities offered, and the connectivity with means of transport. International students must manage their expenses adequately to ensure a comfortable living experience. The average cost of living abroad for academics comes around 20,000 USD to 30,000 USD (15,00,000 INR to 24,00,000 INR) per annum.
Suggested: Cost for Studying Bachelors Abroad
Work Opportunities
Bachelor in Psychology allows students to explore various career fields as it develops the capabilities of communication and interpersonal skills, abstract reasoning, goal setting and prioritizing, and leadership and teamwork skills.
The universities allow students to openly participate in internships, stewardships, and fellowships in public and private enterprises to allow them to improve their professional skills and find the right specialization and career field.
Here are some of the popular jobs after a bachelors in Psychology:
| | |
| --- | --- |
| Job Positions | Average Annual Salary |
| Teacher | 36,000 USD |
| Lawyer | 80,000 USD |
| Counselor | 45,000 USD |
| Psychiatric Technician | 60,000 USD |
| Human resource manager | 110,000 USD |
| Psychotherapist | 80,000 USD |
| Psychologist | 120,000 USD |
Suggested: How to Work While Studying Abroad?
Bachelors in Psychology prepares students with endless career opportunities to apply in schools, clinics, hospitals, colleges, organizations, etc. Bachelor in Psychology scope is diverse that covers a wide variety of topics and trajectories of the human mind and behavior in social circumstances. To get accounted with detailed information about BA in psychology job opportunities, course structure, scope, specialties, and ideal universities, do get in touch with with our professional consultants at Yocket today!.
FAQs
Ques. Which countries have the best Bachelor in Psychology program?
Ans. Some of the best countries to apply for a Bachelor in Psychology program abroad include the USA, Austria, UK, France, Netherlands, Canada, Australia, and Denmark.
Ques. What is the scope of a Bachelor in Psychology abroad?
Ans. Bachelor in Psychology is an advanced study field that has an endless scope in the academic, research, and teaching sector. The students can utilize the learned skills and find their passion.
Ques. Is a Bachelor in Psychology abroad worth it?
Ans. It is an excellent program for students eager to learn human psychology. It allows students to take an active part in well-established and emerging areas like law, research, education, and social work.
Ques. Is a Bachelor in Psychology program difficult for international students?
Ans. Bachelor in Psychology is a critical subject as it requires a sense of maturity, understanding, and discipline to understand the concepts. However, international universities help students with resources, smaller class sizes, endless professor availability, and an abundance of guidance to overcome the hurdles in learning the subject.
Ques. What is the difference between a Bachelor in Psychology and B.Sc in Psychology?
Ans. Bachelor in Psychology requires students from backgrounds like Humanities, whereas BSc in Psychology is for students from Science backgrounds. BSc in Psychology is more focused on the practical approaches of Psychology. It is similar to Applied Psychology.