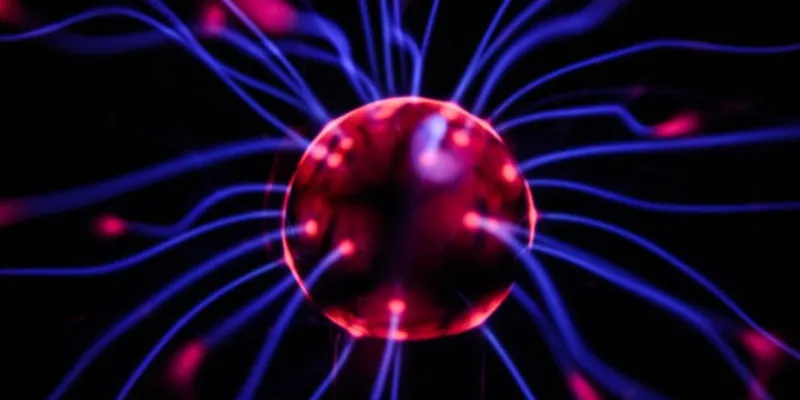 Bachelors in Biological Science Abroad
Overview
Bachelor's in biological science is an interesting field to study for students who want to get into learning the life of science. Students can choose from a variety of broad and flexible biological science courses to learn about the science of life. It includes a number of specialised fields, such as biochemistry, genetics, ecology, and microbiology, while taking up bachelors in biology abroad.
During your bachelor of science in biology course, you will examine plants, animals, and microbes beneath a microscope. You will learn about their molecular and cellular makeup, life cycles, habitats, and adaptations. Future employers will be interested in you because of the laboratory skills and research abilities you'll develop.
Under the bachelors in biology course, cells and molecules, genetics, and evolution are just a few of the many biological subtopics covered. This course is a requirement for degree programs in life sciences and includes a flexible course structure. The bachelor's in biology is the stepping stone to higher studies like MSc and PhD in biology science.

Why Study Bachelors in Biological Science Abroad?
The main aim of studying bachelor's in biology abroad is to comprehend how living systems behave, from individual cells to entire organisms and ecosystems. Different universities from different countries have their own set of teaching processes. Some of the reasons to study Bachelor of Science in biology are-
Various Areas of Specialization: When pursuing a bachelor's degree in biology, you will have multiple subject options to choose from. Some of these are- Evolutionary biology, human biology, plant biology, and others.


Top Ranking Universities: Students have the option to choose among the best universities to study biology abroad. Every country has some top QS ranking universities offering bachelor's degrees in biology.


Good Job and Payscale: Given how specialised biology is, it should come as no surprise that professionals in this subject are well compensated and respected for their contributions. The BS biology job opportunities are high in many countries. In the US, for instance, the Bureau of Labor Statistics projects a 4-5% increase in opportunities for biological technicians and microbiologists between 2019 and 2029.


Gateway to MSc:

BS in biology abroad is the gateway to MSc courses later. You will be well prepared for higher studies like MSc or MA at top international universities after bachelors in biology.
Course Structure
Depending on the university or country where you're attending, the BS in biology subjects and curriculum may vary. There is minimal distinction between studying a BA and a BSc at the undergraduate level, while BSc degrees may place a greater emphasis on practical components.
Duration: Like any other undergraduate degree, the BS in biology abroad in any country or university takes 3-4 years to complete. In many countries, the course also involves work exposure for corporate accounting learning.
Course Subjects
The course topics included in the Biology are-
Chemistry

Mathematics

Physics

English
Top Specializations
There is a range of specialization courses offered by universities from different countries with bachelors in biology abroad. Some of the specialization courses include-
Food Safety

Biochemistry

Microbiology

Theoretical Biology

Biophysics

Molecular Biology
Core Skills
Besides academic skills, documents and other requirements, to pursue the bachelors in biology abroad you need to present some other skills including-

Basic Foundation of Biology
Subjects in Bs biology cover complete insight into the field. You will get to learn about the scientific revolution and other aspects of biology. So it is good to have a basic foundation of knowledge.

A Scientific Outlook
Biology is an inseparable part of science, hence a deep interest in exploring scientific procedures will motivate you to deal with the subject in a better way.

Verbal Communication Skills
Throughout the course, you will see an improvement in your overall communication. Since you are working on different projects with a team, you will witness a good improvement which will be a part of your higher studies and in your profession.
Requirements
Irrespective of the country or university you are seeking bachelors in biology abroad, there are certain requirements you need to fulfil. There are three different requirements that are quite common-
High School Certificate

Language Requirements

Passport and Visa
Let us check them in detail below:


Students should provide a diploma or upper secondary education in science or relevant courses with A level. The course should also have chemistry, maths, and physics as a part. The score should be around 60-70%, with a CGPA of 4.0.


IELTS, or TOEFL, results are quite common for international students to pursue bachelors in biology abroad. Scores of both will also matter when applying for visa and admission purposes. In general bachelor's degree in biology requirements of the score should be around-
All overseas students who wish to enrol bachelors in biology abroad at any university abroad must have a current passport and a student visa. It is vital to apply for your visa at least 3 months before the departure date.
Read: International Student Visa

Documents Required Applying for the Bachelor's in Biology Abroad
As a part of admission, students need to provide some vital documents to the authority. Some of these are bachelor's degree in biology requirements are-
Higher education certificate

Academic transcripts

Language entrance scorecards

Proof of financial resources

Student Visa

Photo Identity

Admission Process for Bachelors in Biology Abroad
To complete the admission process, you need to have all the required documents. Although there could be changes according to the country, but we have mentioned the common admission process-
Check the official website of colleges that offer a bachelor's degree in biology

Take a look at the important documents and permits that you need to submit along with your application.

Complete the online application form and pay the application cost.

After submitting your application, you can log in to the admission portal.

Meanwhile, you can gather all of the documents needed to apply for a study permit.

If you meet the required needs, the university invites you for the entrance exam.

The cut-off for the entrance exam is determined by the college administration. If an applicant performs well on the entrance exam and meets the cut-off, the next step is processed.

Once the university accepts documents and scores, you can get an acceptance letter from the applied university

After receiving an acceptance letter you can apply for the study visa
Top Scholarships
Since the fees for Bachelors in Biology Abroad differ, paying for the same can be difficult for many. One of the best ways to pay for your study abroad is to be eligible for a scholarship. Here are several well-known Bachelors in Biology scholarships available abroad.

Vice Chancellor's International Scholarships 2022
The Vice Chancellor's International Scholarships offers special grants for students from 18 different nations to study in a range of courses at UK institutions. The scholarship is offered to students coming from India, Vietnam, Thailand and Malaysia.
Amount- Students pursuing any course will receive a grant of USD 4000 (INR 318849.20) that covers tuition fees.

Graduate Teaching Fellowships For International Students At Canada 2022
Offered by Laurentian University, Graduate Teaching Fellowships for International Students at Canada is for students seeking undergraduate programs.
Amount- The amount may vary and covers tuition, books, and full residence support for four years.

Yale University Scholarships- USA
Yale University Scholarships offered by international students cover the entire undergraduate cost. You need to be eligible enough to get any scholarships.
Amount- Students pursuing any course will receive a grant of USD 13,000 (INR 1036259) that covers tuition fees.

Government of Ireland - International Education Scholarships 2022
There are around 60 scholarships for undergraduate, masters and PhD students to successful candidates, both domestic and international, admitting an eligible Irish higher education institution.
Amount- USD 10,000 (INR 798325)

QS Undergraduate Scholarship
The scholarship is offered to students pursuing undergraduate courses in QS Ranked University. Candidates are required to submit a brief essay outlining how an inspirational figure has influenced their goals and way of life.
Amount- USD 10,000 (INR 798325)
Read: Top Scholarships to Study Abroad

Cost of Studying Bachelors in Biological Science Abroad
Students when pursuing bachelors in biological science abroad need to consider the overall cost which comprises living costs and tuition fees. Different countries have different costs of studying and living according to currency. The overall cost of study are divided into two categories-

Tuition Fees
The tuition fee in most universities and colleges for bachelors in accounting is around- USD 36,200- 40,000 (INR 28,9,3556- 31,88,492) per year. In many countries and universities, public universities offer courses with fewer tuition fees. But in countries like the USA and UK, the bachelor of biology course is comparatively expensive.

Cost of Living
Besides tuition fees, you also need to bear the cost of living in each country. On average, the cost of living that covers transportation, accommodation, food, and others is around (USD 11268.58-15024.77 INR 9, 00,000- 12, 00,000).
Work Opportunities
Food scientists, science writers, nature conservation officers, and such are some of the job opportunities for BS biology graduates. Some of the top Bachelor of Science in biology colleges assist students in getting a better exposure of these work fields. Below mentioned are Bs biology job opportunities and payscale-
| | |
| --- | --- |
| Job Title | Average Annual Payscale |
| Biotechnologist | USD 91,000 |
| Research Scientist | USD 86,000 |
| Research Associate | USD 59,000 |
| Healthcare Professionals | USD 75,000 |
We hope that this blog has provided you with complete insights related to the leading countries and universities that offer bachelors in biology abroad. Want to pursue a course in life science from one of these countries and universities? Connect with Yocket experts right now and they will help you land at the university of your dreams.
FAQs
Ques: Which country is best to pursue bachelors in biology abroad?
Ans: There are multiple countries, including-
Germany

USA

UK

Canada

Sweden

Australia
Ques: What are the requirements for a bachelor's degree in biology?
Ans: High School Certificate, Language Requirements, and Passport and Visa are three important requirements for bachelor's degree in biology abroad.
Ques: What is the overall duration of bachelors of Science in biology abroad?
Ans: The duration of the course depends on the country and university. However, the average duration is 3-4 years.
Ques. What is the job scope after bachelors of Science in biology abroad?
Ans: There is a good scope for students pursuing bachelors of biology abroad. From Food scientists, and science writers to nature conservation officers, they have different job options.
Ques. Are TOEFL and IELTS required for bachelors of Science in biology abroad?
Ans: Yes, many of the top universities in different countries demand for IELTS and TOEFL scores. The score should be around-
TOEFL- 80-110
IELTS-6.0- 7.0