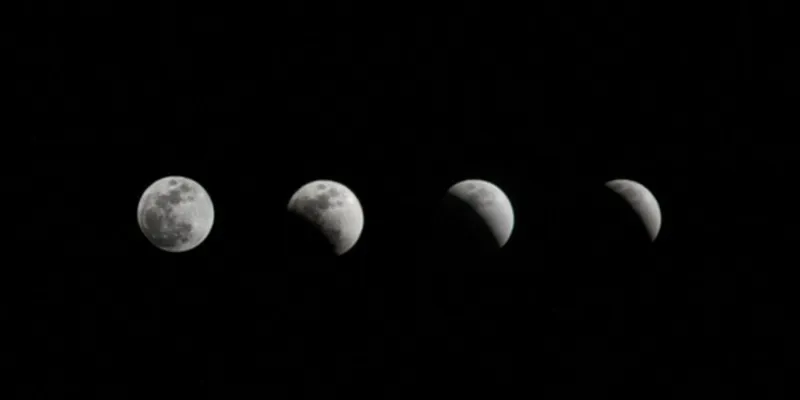 Bachelors in Astronomy Abroad
Overview
Bachelors in Astronomy an undergraduate degree concerned with everything which is originated and going on outside the Earth's atmosphere. The program is designed to get you with the observable universe on all scales from planets through stars and galaxies to cosmology and understanding of the core theoretical and observational principles of modern astronomy.
Astronomical Professionals are tasked with the responsibility to work in observational astronomy, using cameras and telescopes to set views on stars, planets, galaxies and other different astronomical objects for studies. If you yourself are interested in the research and studies of astronomical objects and the universe, a bachelor in astronomy is proven to be an apt choice to start your career.
Studying a bachelors in astronomy abroad exposes you to several areas of focus while developing your skills for analysing real life problems, scientific reports with the industrial standards and solving complex astronomical puzzles in this world. Aspiring individuals who want to explore this vast array of fields, thereby developing a technical knowledge and skills to be acquainted with the instruments and the systems astronomers need.


Why Study Bachelor Astronomy Abroad?
When you consider getting a bachelor's in astronomy abroad, you must first know about the reasons and the benefits of pursuing a bachelor degree in astronomy in abroad institutions. This way you will get a better clarity towards deciding and weighing the odds of foreign institutions against other different degrees:
Academics:

Studying a wide range of subjects in astronomy with astrophysics, space science etc will build your degree around your interest, including design and operation and also nuclear and particle physics. In abroad institutions you also get access to some state-of-the-art teaching laboratories and research facilities including observatories automated with both radio and optical telescope capability.
Better Pay Scale:

Although the salary of an astronomer varies in different countries. The minimum annual wage of an astronomer with bachelor degree can earn upto 79,830 USD. The lowest 10 percent earns less than 51,910 USD and the highest 10 percent of the total population may earns more than 128,160 USD.

Career Opportunities:

The scope after an astronomy degree in countries like the US, UK or Australia are vast. As per US Bureau of Labour Statistics, the employment outlook of physicists and astronomers is expected to grow by 8 percent from 2020 to 2030. Also there will be 1,500 job openings are projected each year, on an average over a decade. Similarly, as per JobBank Canada it is 5 percent with a total of 11,900 job seekers in 2019-2029.
Course Structure
Astronomy degree is mainly for professionals who are well interested in the studies of our universe and have a deep sense of research skill. Let us look at the course structure of a bachelors in astronomy abroad:
Duration:

A bachelor in astronomy from top abroad institutions is of 3 to 4 years duration, as duration, just like other undergraduate degrees. Some of them offer astronomical programs with research projects and co-placements opportunities for students.
Core Courses:

Bachelor astronomy is an in-demand media degree that will shape your skill set in problem solving and astrophysics. Apart from science, astrophysics, mathematics Bachelor in Astronomy Abroad includes core courses like:
High Energy Astrophysics

Radiation and Matter

Computational Astrophysics

Galaxies

Stellar Evolution

Advanced Cosmology

General Relativity
Top Specializations
Bachelor in Astronomy degree abroad offers a wide range of specialisations. You have the option to choose the one that suits you the best. The list of some popular specialisations for a Astronomy degree in foreign countries includes:
Aeronautics and Astronautics

Space Science and Astrophysics

Astronomical and Space Science

Astronomy and Astrophysics

Earth and Planetary Science

Space Engineering
Core Skills
Apart from your academic documents and other requirements, your soft skills also play a major role in your admission process. You must do some personal preparation before getting into the university. Let's have a look at them:


Most of the astronomical and celestial objects revolve around mathematical calculation, like calculation of their age and various facts and theories related to it. A bachelor's degree in astronomy may include several advanced mathematics courses which provides a solid foundation of your calculations needed in your astronomy career.


Many advances in astronomy require scientists to abandon conventional thinking and reasoning to think out of the box. Having scientific principles and a good creativity not only can go side by side, but should and also they can be paired in such a way to do some meaningful research in astronomy and various other fields.


An imagination skills like how something may looks, how it looks if it is moved around or some of its parts be rearranged. Identifying patterns like figures, objects, sounds coming from distant hidden in distracting materials in the universe. You must be quick in adopting and accurately comparing numbers, patterns, objects etc.
Requirements
The eligibility criteria and requirements for an astronomy bachelor abroad may differ based on the institute and its location. However, the general sets of admission requirements that help you to prepare better before your application are:
Higher Secondary Eucation
English Language Requirements
Passport and Student Visa
Let's discuss each one by one:


Higher Secondary Education
You must have a higher secondary certificate in order to be eligible for a bachelor degree in any institution abroad. For admission to one of the best astronomy colleges abroad a minimum score between 60% to 80% is essential.


English Language Requirements
International students whose first language is not English or haven't received their previous academic education in English instructions are required to submit language proficiency tests. These scores can be in terms of IELTS or TOEFL. This is an important criteria which you must fulfil for both admission and the visa. The minimum scores of both tests are given below:
Passport and Student Visa
A valid copy of your passport and student visa is mandatory to study any program at any universities abroad. You can apply for your visa after receiving the acceptance letter. Do keep in mind to apply for it at least three months prior to your travel date.
Apart from these requirements, some of the universities also ask for some additional. Make sure you can check universities official websites to understand any specific admission requirements for the program.


Documents Required to Apply for Bachelor Astronomy Colleges Abroad
Other than the admission requirements, you must have a set of documents to pursue bachelors in astronomy abroad in top colleges. These may include:
Higher education certificate

Academic transcripts

Language entrance scorecards

Proof of financial resources

Two or three

letter of recommendation

CV or Resume (if applicable)

Student Visa
Having these documents ready with you is a great way to plan beforehand the starting of your application for bachelor degree in astronomy.


Admission Process for Bachelor Astronomy Abroad
Now let us have a look at how you can apply for admission at the top universities abroad for a bachelors in astronomy. Although the exact process may differ from university to university, a generalised flow will help you to get a smoother procedure:
First shortlist the university and the specialisation you want to study.

Browse each university official website and read their guidelines carefully.

Go through the application form.

Fill up the desired application form and pay the fees.

Submit all the required documents and some of them given above.

Check for the admission status at the university website.

Once you get the acceptance letter, acknowledge the form by submitting the depository fees.

You can apply for your visa after getting an acceptance letter.
Top Scholarships
Having a bachelor degree from foreign institutions can be quite challenging in terms of expenses and cost factors. However, there are a lot of scholarships abroad for international students to pursue their higher education. These scholarships are offered by different universities and external sources. Some of the popular ones for a bachelor degree abroad are given below:

1. Barry M. Goldwater Scholarship


Highly competitive offered to merit based students who are juniors and seniors preparing for a career in mathematics, natural science or any engineering degree in US universities.

Amount Benefits:

7,500 USD per year is awarded to students including your tuition fees, books, materials and accomodation.

2. Leo V. Standeford Astronomy Scholarship


Students majoring or minoring in astronomy in Minnesota State University. The minimum academic scores to be considered for this scholarship is a GPA of 3.3 cumulative and at least 3.4 GPA in astronomy courses.

Amount Benefits:

Minimum 300 USD funding is provided.

3. Dr Edward Ward Scholarships


Undergraduate students at the University of Sheffield are eligible for this scholarship. You must have to meet the eligibility criteria and intended to study a course in the Department of Physics and Astronomy,

Amount Benefits:

1,200 Euro per year.

4. Farrand Science Scholarship


Students with high academic achievements and recent high school graduate applying for an undergraduate degree at the Faculty of Science are eligible.

Amount Benefits:

5,000 AUD per year.

5. University of Toronto Internationals Scholars Award


Students enrolled into the Faculty of Arts & Sciences and the Faculty of Applied Science & Engineering. They must have pursued a bachelor's degree in the specified subject.

Amount Benefits:

Upto 80,000 CAD.
Cost of Studying at Bachelor Astronomy Colleges Abroad
Some financial commitment is the most important aspect to consider when it comes to studying a bachelor in astronomy in abroad institutions. Therefore, you must first know how much it costs to study a bachelor's degree abroad. The cost is determined on two factors: tuition fees and the living costs. Let's look at them:


For a bachelor's in astronomy degree abroad the tuition fees for international students range between 12,000 USD to 63,000 USD per year. Generally countries like Canada or Germany have lowest tuition fees to study a bachelor astronomy degree in their public institutions. But in other countries such as the USA, UK, the fees are comparatively much more expensive. Hence, before applying it is much better to decide in which country you want to pursue.


Apart from tuition fees of the best bachelor degree colleges abroad, you also have to bear the living costs in that country. This cost depends on the lifestyle you choose. On an average, the inclusive (accomodation, food, groceries, materials, transportation etc) is around 10,000 USD to 30,000 USD per year. At last, it is all up to you how you can manage your expenses as an international student while studying.
Work Opportunities
The career prospects for graduates of bachelor in astronomy are immense. You can either pursue higher education in the same domain or can go for some jobs in different areas. You can pursue a masters degree in astronomy or a masters in astrophysics or any other degree after completing bachelor's degree.
And you can also do jobs in different sectors such as space research agencies, cosmology centres, outer space stations, space telescope stations, planetariums etc. Some job roles of a astronomy graduates are given below:
| | |
| --- | --- |
| Job Profile | Average Salary |
| Astronomer | 55,844 USD |
| Astrophysicist | 64,425 USD |
| Climatologist | 49,309 USD |
| Planetarium Director | 56,582 USD |
| Astronomy Research scientist | 78,816 USD |
| Meteorologist | 58,853 USD |
As you can see, the return on investment for an astronomy bachelor's degree is high too. This implies once you get a bachelor's degree from top abroad institutions such as the US, UK you can expect to get well paying jobs. So, if you want to study bachelors in astronomy abroad and are confused in search of the best university, you can connect with our Yocket Counsellors to get assistance.
FAQs
Ques. What is a Bachelor's degree in astronomy?
Ans. A bachelor in astronomy gives a solid foundation on mathematics and physics, most gain experiences with computer programming and statistics as well.
Ques. What are 5 potential jobs for astronomy?
Ans. Here are some of the astronomy jobs that will pay you well and provide you a wide variety of working environments:
Research scientist

Planetarium director

Meteorologist

Climatologist

Astronomer
Ques. Do companies hire astronomers?
Ans. The opportunities for astronomers, physicists and astrophysicists are expected to grow by 14 percent between 2016 to 2026, which is significantly faster than employment in general.
Ques. Is astronomy and Astrophysics the same?
Ans. Astrophysics creates physics theories of small to medium size objects and structures in the universe. Whereas Astronomy can measure the positions, luminosities, motion and other various characteristics of celestial objects.
Ques. Where do most astronomers work?
Ans. Although most of the astronomers have advanced degrees, individuals with an undergraduate major in astronomy and astrophysics can find jobs in various positions at national observatories, federal agencies and sometimes in large astronomy departments at the universities.