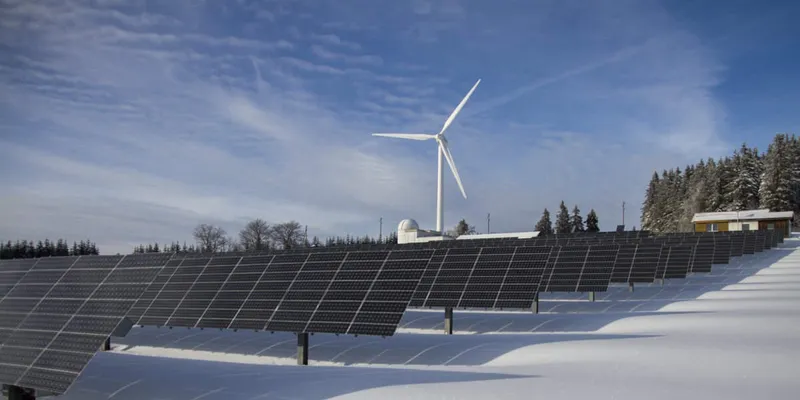 Bachelors in Environmental Engineering Abroad
Overview
Environmental engineering is a unique discipline of engineering wherein scientific approaches are applied to improve, maintain, and sustain the environment, the biosphere, and life on earth in general. Some important aspects of this branch of engineering include public health measures, recycling, disposal, pollution control, etc.
Professionals graduating as environmental engineers have the responsibility of making the world more sustainable and protecting everything on it. Water projects management, safety directors, green building engineering, supply system chains, system analysis and management are a few job profiles these individuals are tasked with. As a student, the various subjects you will deal with throughout your journey in Btech in environmental engineering will include Computational Method and Probability Statistics, Environmental Geology and Chemistry, System Analysis and Management, Environmental Law, and others.
Studying this interesting branch of environmental engineering BTech will bring you closer to the earth. Let us have a look at everything encompassing this intriguing degree of BTech in Environmental Engineering in this article.
Suggested: Cheapest Countries to Study Abroad In 2022

Why Study Environmental Engineering BTech Abroad?
The most important element to be aware of before diving into details about environmental engineering btech abroad is the benefits and the reasons why you should pursue it in the first place. This will help you truly decide if you will be able to live out the true meaning of the profession, and if it resonates with you.
Towards a better tomorrow:

Environmental engineering is among a few other professions that contributes towards the practical and immediate betterment of the world around us. We need trained professionals to restore the health of the planet we live on, without whom any other profession would never be able to thrive.

Versatility:

Environmental engineering is not just confined to building and carrying out projects towards better environmental health. Closely related to civil engineering, there are many specialisations and specifications to this field that leave you with so many options to choose from after your graduation.

Impeccable universities

: Universities across the globe have brilliant courses and teachers to make this a desirable degree. With both theoretical and practical knowledge, students learn so much more than texts in books during the course of this program.

Immediate practical approach

: To start making a difference in the world, you do not have to wait until you complete the 36 to 48 months of this program. The approaches conveyed throughout the degree are extremely practical and applicable; you can start early by every new thing you learn every day.
Course Structure
Coming up next, it is essential to know the course structure, i.e., the duration and core courses, to proceed with your decision and application to the discipline. Have a look now:
Duration: A bachelor in environmental engineering lasts for about four years. However, you may come across colleges promising a 36-month long program, too.
Course Subjects
A bachelor in environmental engineering will teach you several aspects, other than the basics of physics, chemistry, and technology.
Material Strengths

Engineering physics

Environmental biotechnology

Solid waste management

Basic electrical engineering

Environmental impact
Top Specializations
After a certain period in your journey of a bachelors in environmental engineering, you will have to choose an area of specialisation to further your education. Let us have a look at popular specialisations in the field.
Structural engineering

Hydrology

Geotechnical & Geophysical Engineering

Coastal engineering

Fluid mechanics

Statics

Climatology

Modelling for Management of Groundwater

Water and Wastewater Treatment in Developing Countries
Core Skills
Apart from academic qualifications, certifications, and work experience, there are certain skills and traits that make you an ideal fit and you stand out from the crowd. The most important skills to look for while applying to btech in environmental engineering include:

Elementary and Higher Mathematics
Being a quick brain at math will do you good by leaps and bounds during your environmental engineering btech abroad. Excelling in basic mental math will not only make you a quicker problem solver, but also increase your chance at getting accepted to universities.

People Skills
Like most other professions, you need to be a good speaker and a people's person to stand out amid the candidates for this course. You will have to deal with many proposals, presentations, and speeches as a discipline in environmental engineering. Therefore, be prepared to speak and interact a lot!

Technical Knowledge
Today, nothing works without technology. If you are a tech savvy and know your way around Autocad, SAS, etc., you're in great positions. This will make you an instant plus in your class and you will enjoy being on top all the time.
Other than these, critical thinking, problem solving, statistics and probability, environmental studies, and practicality will also be of great use to you as an environmental engineer.
Requirements
There are certain eligibility criteria that you will have to pass in order to apply to btech in environmental engineering abroad. These are certified eligibility that you will have to attach proofs of to qualify and include:
High school passing certificate

Language proficiency

Passport and visa
Let us know about each of these requirements for BTech in Environmental Engineering, in detail:

High school education
To apply for any bachelors' program globally, you need to have a 10+2 passing certificate from a renowned board of education. The passing mark differs from university to university, but 55-60% minimum is the usual digit.

Language proficiency
For students from non-English speaking countries, it is necessary to pass English language proficiency tests both for college applications and visas. The least required IELTS score is 6.0 bands and the TOEFL of the same is 97.

Passport and Visa
You also need to have a valid passport and visa to study abroad. These documents can be made in their time, but you need to often attach the passport to your application in most countries.
Suggested: Universities With Late Application Deadlines

Documents Required to Apply at BTech in Environmental Engineering Colleges
Now, let us hover over the few documents you need to attach to your application to the btech in environmental engineering colleges.
Official transcripts of previous educational qualifications

Test score sheet of special tests like

GRE

, SAT, etc.

English language proficiency test score sheet

Passport

Letters of reference

Work experience certificate (if any)

Study permit

Admission Procedure for Applying at BTech in Environmental Engineering Colleges
Here is how you can apply to b tech in environmental engineering colleges abroad easily:
Finalise the program and degree you wish to opt for

Make a list of colleges you want to apply to

Navigate to the official websites of the universities

Hover over to the particular course

Read the details and fill the form carefully.

Now, attach the supporting documents in an acceptable format

Pay the required registration fee.

Now, once you get the acceptance letter, proceed with the

visa and permit applications

.
Top Scholarships
As is evident from the tabular data above, the options and choices for top colleges in environmental engineering abroad are abundant. However, admission to colleges like these come with heavy financial commitment. For students like yourself, scholarships can be really helpful in clearing away this difficult portion of studying abroad as an international student. Here are a few top scholarships you can apply to:

Concrete NZ Precast Award


This scholarship is valid at the University of Aukland for all bachelors with hons. Students.

Value: fee waiver/discount

Global Leader Award for Students in USA 2022


This scholarship is awarded to students studying in the University of Connecticut. International students can apply and avail partial funding.

Value: Partial Funding

Orpha Thayer-Scott Scholarships for International Students at CBU 2022


This scholarship is set apart for international students studying at the Cape Breton University in Canada in either an undergrad or postgrad program.

Value: Partial Funding

John R. Irwin Scholarship 2022


The John Irwin scholarship can be availed at the university of Melbourne. Students from all nationalities may apply.

Value: Partial Funding

Trent University Entrance Scholarships in Canada, 2022


The Trent University Entrance Scholarships award partial funding to students of all nationalities studying in Trent University, Canada.

Value: Partial Funding
Suggested: Best UG Scholarships to Study Abroad!

Cost of Studying Bachelors in Environmental Engineering Abroad
The most important aspect of studying bachelors in environmental engineering abroad is the financial commitments it comes with. Studying abroad is not an inexpensive investment, it takes years of savings and student loans in most cases to pay off the tuition and other costs. As an international student in environmental engineering abroad, your cost will comprise of:
The tuition cost

The living costs

Tuition Cost
Environmental engineering colleges all round the world have different fees, and the range is pretty large. On average, a btech in environmental engineering costs about 35,829.71 USD for one year. Given that your degree is four years long, the entire program will cost you about 150,000 USD. This depends on your country and university.

Living costs
Other than your university fees, you will have to provide for yourself as an international student abroad. For one, you will have to live somewhere, eat food, and travel. These comprise your living costs. The living costs depend heavily on the country you choose, and the inflation in that particular nation. Here is a gist of the current living costs in some popular study destinations:
| | |
| --- | --- |
| Country | Living costs in USD (For one month) |
| USA | 1,000-1,500 |
| UK | 955-1,000 |
| France | 1,100-1,500 |
| Germany | 1,000-1,100 |
| Canada | 1,200-1,400 |
| Australia | 1,200-1,400 |
Suggested: Cost of Studying in USA 2022
Work Opportunities
For the most important aspect of your bachelor in environmental engineering: what next? Well, you could either go on and get your MTech/MBA in the same discipline or start your own entrepreneurial adventure. However, if you'd rather gather some work experience by working jobs, then the scope of btech in environmental engineering is awesome for you! Here's how the jobs work across the seas:
| | |
| --- | --- |
| Job Title | Average Annual Pay (in USD) |
| Environmental Scientists | 53,910 |
| Water project management | 73,457 |
| Sr. Environmental Engineer | 1,10,280 |
| Environmental health and safety director | 1,16,907 |
| Consultant | 76,949 |
| Green Building Engineer | 71,166 |
Suggested: Part Time Jobs in USA
As we can see, a career in environmental engineering will be a brilliant one for you especially if you look forward to making a bold impact in the world. Apart from being sustainable and adding to the earth's healthy environment, you will also enjoy a stable professional life. And a btech in environmental engineering abroad is the first step in the journey! If you wish to maximize your chances and get your profile evaluated for free, talk to one of our experts today!
FAQs
Ques. Which country is best for Environmental Engineering abroad?
Ans. Canada, USA, the UAE, etc. are a few best countries for environmental engineers.
Ques. Is Environmental Engineering a respectable career?
Ans. The specialisation ranks 6th in all engineering jobs, so environmental engineers have a great professional life.
Ques. What is the most important subject in environmental engineering?
Ans. Public health, radiation, and geology are some important subjects.
Ques. What is the minimum salary for an environmental engineer?
Ans. Entry level jobs are priced at 30000 EUR/year in Europe. In five years' time, the salary doubles.
Ques. Is environmental engineering better than CS engineering?
Ans. Both streams are of the future and in high demand throughout the world. There is no winner; go for what interests you!